In the early 20th century, an Austrian priest by the name August Musger invented the idea of a slow-motion video. This type of video editing is applied in the modern-day filmmaking. It is used to capture natural phenomena that happen very fast like rain dropping and lightning striking.
The modern iPhone models have a feature named SLO-MO that enables slow-motion video recording. However, it cannot slow down, speed up or edit the video speed effectively. Older iPhone models with an older IOS version have a camera app that can't support time-lapse or slow-motion video. Our Online Uniconverter software has a video speed controller tool that enables you to master how to slow down a video on iPhone.
Part 1. Reasons Why You Need to Slow Down Video on iPhone
Creating a slow-motion video is easy. You only need to record a video, slow down the frames per second which adds some effects to the recording. The slow-motion effect can be used to show at events like weddings, funerals, banquets a birthday party, etc. Below is what slow-motion can do to add a unique touch to your event: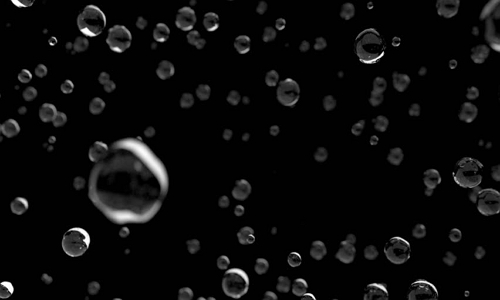 Creates a sense of suspense
It enables suspense to build up as the audience waits for the climax of the action. This enables the audience to focus their attention on the footage than they would if the video played at normal speed. This is one of the impacts that slow-motion footage can have on the viewers.
When the video slows down at one point and speeds up at other points it increases the attention of the viewer in anticipating what will happen next. The viewers will focus their attention for a longer time on the footage keeping them in suspense.
One can adjust the speed the video plays to emphasize some important parts in the video. Slowing down the footage allows you to emphasize the crucial parts that you want the audience to focus their attention on the most. For example, lion hunting prey.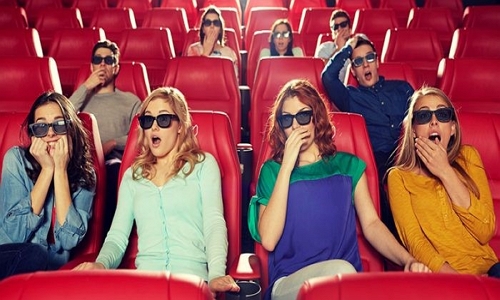 The events are displayed more clearly
When watching events at high-speed footage like sports, slow-motion effects enable the viewer to see events that they would otherwise not have seen at high speed. For example, capturing an offside kick in a soccer match.
Premier lighting can be put on display
Proper lighting on display enables certain important parts of the video to be emphasized. You can customize your footage by using this feature on the parts of the video that you want to view the most. This enables a better viewer experience.
A clip can speed up or slow down based on the events in the video at various moments. The viewers, as a result, can put more or less focus on certain events happening on the whole footage.
To view some amazing action
When on a safari you can slow down footage of a cheetah chasing a gazelle. This effect is amazing and leaves the viewer carried away with the moment.
Part 2. Several Steps to Slow Down a Video on iphone with Online UniConverter
What is Online UniConverter:
With the Online Uniconverter (https://www.media.io/change-video-speed.html), you can be able to watch videos on your iPhone anywhere.
This online software enables you to convert files that are compatible with your iPhone device. You can also watch converted files from your iPhone, on your TV or other devices.
This converter enables high-quality conversion that contains all the needed features.
This online tool also is a video compressor, audio converter, mp3 converter, image converter and so on. So, this tool can support many other functions which help you edit your viedos and images very well.
The tool in focus in this article is the change video speed tool.
The change speed tool in Online UniConverter has the following features:
Compatibility with any video format- this tool supports many formats like MPG, VOB, AVI, WMV, MOV, and others.
Fast- you can edit your footage to make it fast or slow in seconds.
More editing options- you can change the video's output format or even mute the sound in the video.
Customized video speeds- the most commonly used video speeds are provided. so, you can choose the required speeds to slow down videos.
Security encryption- accessing your files is easier due to the high level of online security.
It operates online- to change the speed of your footage, there is no need to download software for the job.
3 Steps to slow down a video on your iPhone device:
Changing your video speed has been made easier by advanced software available online in case you are wondering how to slow down a video on your phone. Online Uniconverter is among the best and easy to use online video converters due to its easy to use capabilities. You do not need to waste your precious time reading how to get about it. Just follow the following steps:
[没有发现file]
Step 1: Add video file to the program
Upload a video clip from your iphone. You can also add an online URL from website.
Step 2: Change video speed
Upon adding the video, select to slow down the video or speed it up. You can also mute the video voice and adjust the output format if required.
Step 3: Download finished video files
Check out the video in your browser and download it if you are satisfied with the editing.
Speeding up or slowing down your footage can create a killer social media post for your YouTube, Facebook or Instagram account. As I mentioned before, this tool is also easy to use and you do not need a video editing experience to go about it.
Other methods of slowing down a video:
Slow-motion in current day cinematography is made with a projector and a camera and any other device that can display consecutive images at a constant frame rate. The most common method is high-speed photography. It is a complicated technique where content creators use some sophisticated equipment to record images at high speed and then slow speed application methods are used in the video to slow it down rapidly. Such kind of video editing is seen in science videos like balloons filled with water being popped or a bullet being fired from a gun.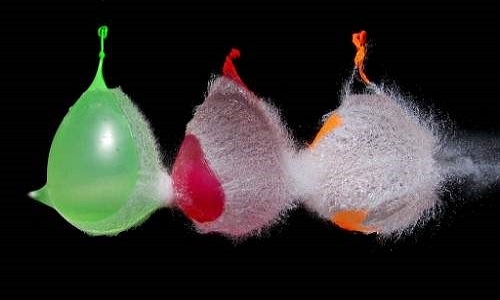 Summary
In conclusion, you do not need to worry about doing some edits on your iPhone due to inefficient installed applications. Online Uniconverter has countless tools that help you create the footage of a lifetime. Video editing has never been this easy!