Fujifilm has been one of the oldest camera companies that have been producing very explicit and exquisite camera products that are considered highly professional and detailed in the market.
This article shall consider the Fujifilm X-T30 that has been referred to as the Little Giant several times in different places for its size and utility. This camera provides very high-quality results with its high-performance tools. Being very advanced from its successors, this camera turned out to be the strongest contender in the list of the best APS-C Mirrorless cameras. This article shall discuss the performance parameters and properties of the camera that made it one of the best mirrorless cameras available in the market. It surely was one of the best cameras every introduced by Fujifilm that changed the concepts of sophisticated and professional cameras.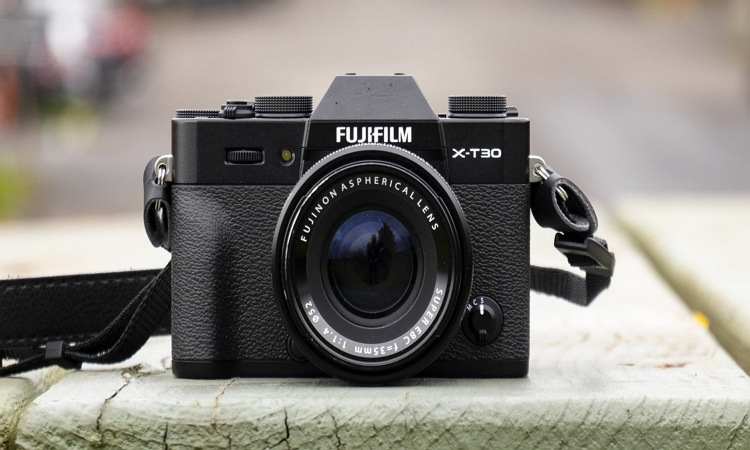 Fujifilm X-T30
Sensor: 26.1MP APS-C X-Trans CMOS 4, 23.5 x 15.6mm | ISO range: 200 to 12,800 (exp. 100 to 51,200) | Image processor: X-Processor Pro 4 | AF points: 2.16 million phase AF pixels, 100% coverage | Max image size: 6,240 x 4,160 | Video: 4K DCI/UHD at 30p, 25p, 24p | Metering modes: Multi, spot, average, centre-weighted | Viewfinder: EVF, 2.36m dots, 100% coverage | Memory card: SD / SDHC / SDXC | LCD: 3-inch tilting touchscreen, 1.04m dots | Connectivity: Wi-Fi, Bluetooth | Max burst: 30fps (electronic shutter, 1.25x crop), 8fps | Size: 118.4 x 82.8 x 46.8mm (body only) | Weight: 383g (body only, with battery and card)
Price: $1124.64
Purchase Link: Amazon
There were many reasons why the X-T30 was preferred more than its predecessor, the Fujifilm X-T20, and even the following model of the series. One of the primary reasons was the speed that the camera provided, where the 26.1 MP X-Trans CMOS 4 APS-C image sensors and the X-Processor Pro 4 image sensor integrated into the camera made it three times faster than its predecessor. With light-gathering capabilities and better image quality assured with these image sensors, the X-T30 really amplifies the photography experiences with more changes.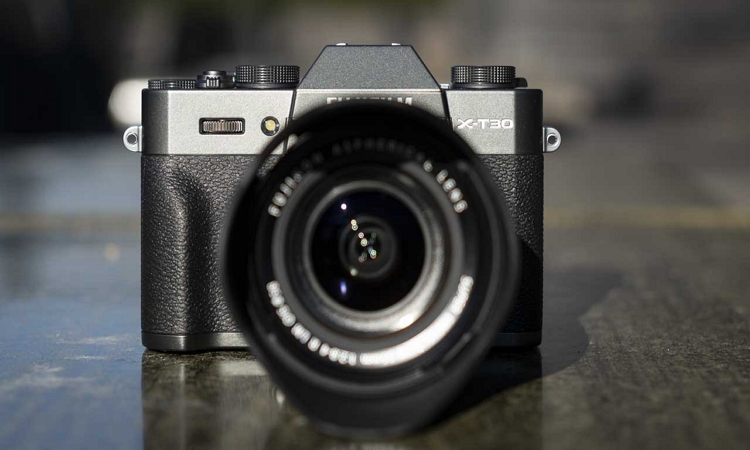 Apart from the changes brought by upgrading the sensor and image processors, several other changes are considered to be the most prominent in the X-T30. The autofocus system came with the property of covering 100% of the image area with its 2.16 million phase detection pixels. With more precision comes more detail; thus face, and eye detection has been made more precise due to these explicitly available tracking areas. The sensitivity shown at low-light has also been improved where it is operable at lights as low as -3 EV. Along with light sensitivity and autofocus system, the shooting frequency was another improvement that the Fujifilm X-T30 provided its users with. Capturing photos at 30fps is not difficult with the Fujifilm's camera at the automatic mode. However, with the mechanical shutter, the top speed shown by the camera was a mere 8fps.
This camera has been designed for both photography and videography skills. While providing a very explicit list of photography options, many features help users create a very impressive video. X-T30 allows users to capture 4K UHD video at 30p, where it captures the frames at 6K resolution and downsides them to 4K for effectively configuring high video quality. Along with this feature, the camera also comes with Fujifilm's latest ETERNA camera film simulation mode stacking technology into a camera that costs less than $1000. Users can shoot 1080p videos at 60fps or 120fps in high-speed recording mode with support for the DCI format.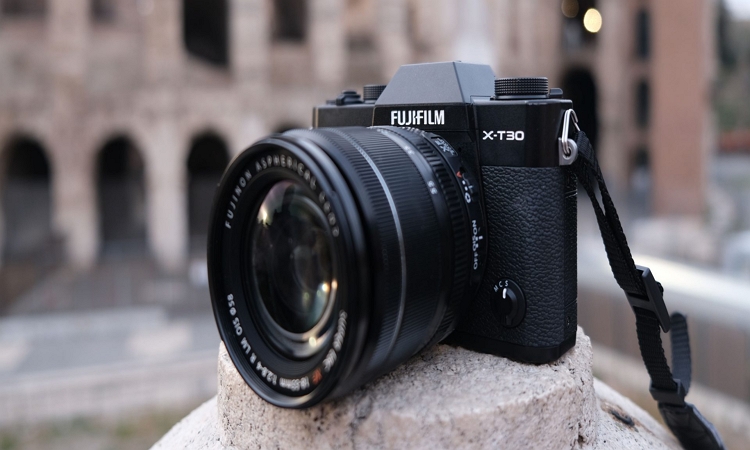 Apart from the improved features and specifications, there are several modifications observed in the design of the camera as compared to its predecessors. Though the X-T30 might not look much different from the X-T20, however, it provided a thinner LCD with a grip shaping for better handling of the camera. A new focus lever has been added in replacement of the four-way directional buttons for swift handling of the menu navigation.
X-T30 has shown a very exceptional performance with its feature. With both new and improved face and eye tracking, more effective photo capturing has been made possible. However, it should be kept in mind that this system requires users to have a good knowledge of the AF system that would help them choose and customize the system as they consider it best while shooting. Fujifilm has offered both a dynamic range mode with more expansion and additional Film Simulation modes. More tonal control is possible over user discretion. By setting the dynamic range modes to 200% or 400% along with highlight and shadow contrast controls, an enhanced tonal control has been made possible where users can create in-camera JPEGs with close optimal raw file conversion. The Film Simulation mode also aids a perfect creation of the image that can be considered highly professional and exquisite, as in its detail.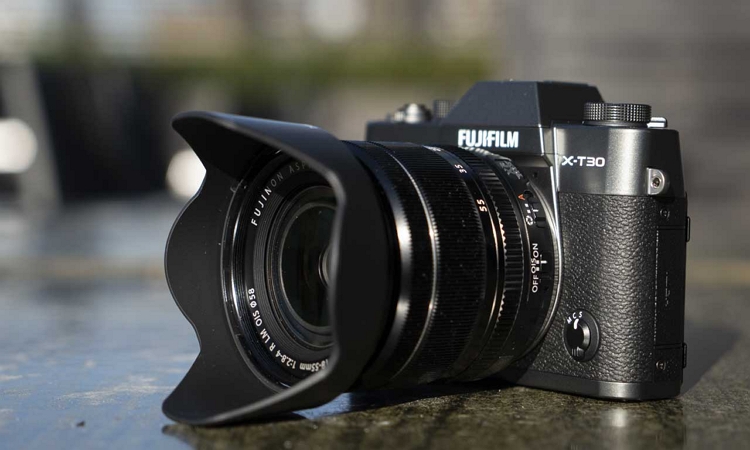 The X-T30 has been tested over the noise control, where it has outperformed many competitors in the market by providing top-class noise control by using the Fujifilm's original raw converter. The dynamic range has also been tested simultaneously, where the camera has shown a slightly greater advantage over the other rivals present in the market. Conclusively referring to the features and specifications offered by Fujifilm in this model, a lot of technological advancements have been crammed onto the camera within a small body. The camera though might look very small, but it still provides far better utility to its users with continuous shooting speed and autofocus performance during vlogging or continuous shooting.
Summary
This article has provided a detailed review of the X-T30 in terms of both performance and design. This will help users decide over the best option easily that would suit their needs and requirements. Fujifilm can be a very good option for both personal and professional use.