You have finally got yourself an iPhone and captured your favourite video clips. Now you are ready to edit your video clips into a short movie to share with your friends or your potential clients. There are a few scenes that you want to add fast motion or slow motion to and your iPhone just isn't up to adding that just right speed up motion so you are ready to download an app that can speed up a video. With so many options of different mobile apps, it's hard to know exactly which one will be just right for speeding up your video scenes. The biggest question you need to ask is, do they tell you or show you how to speed up a video or slow a video down effectively. I love the way people are sharing more video than pictures nowadays and the way photographic power is getting better each year. Still lagging behind is the video and video editing which, filmmakers know that good film edits are working on powerful machines with super-sized graphic cards. Now herein, you can see what is up for offer and determined according to realize what will fulfill your need to produce your own movies.
Part 1. Several Apps can Help You Speed Up a Video on Your iOS iPhone
Although they are interesting and you can create great videos, they all have their limitations. The iPhone comes with a free iMovie app for video but it is limited to the basics without very good fast motion. So if you are looking for feature-rich options like multi options of speeding up your video footage, then you would look for something with a price tag. These all can speed up motion if you know how to speed up a video. The skills are identifying what clips need editing and what speed will generate the most appropriate effects. A couple of apps that you can find are listed here below, each reasonably simple with varying ability to do the job correctly.

Price: $4.99/month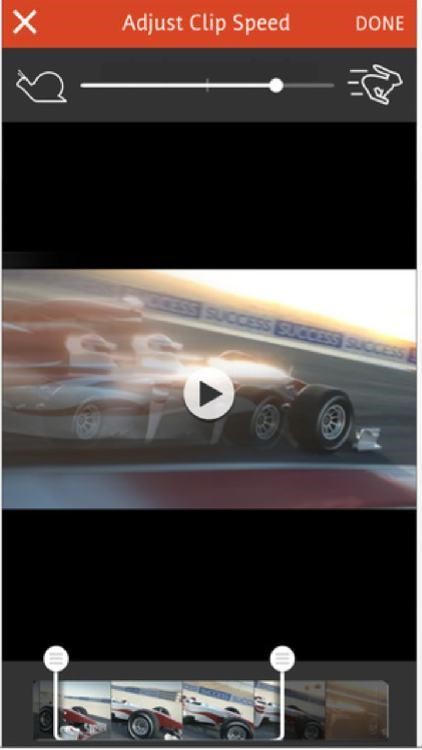 Price: $7.99/month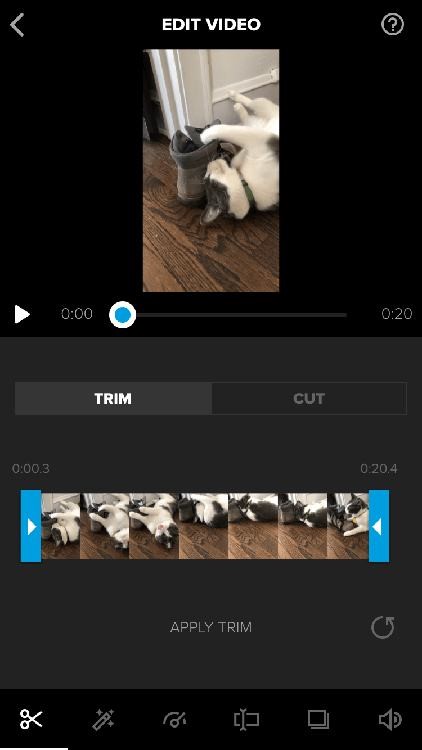 Price: $9.99/month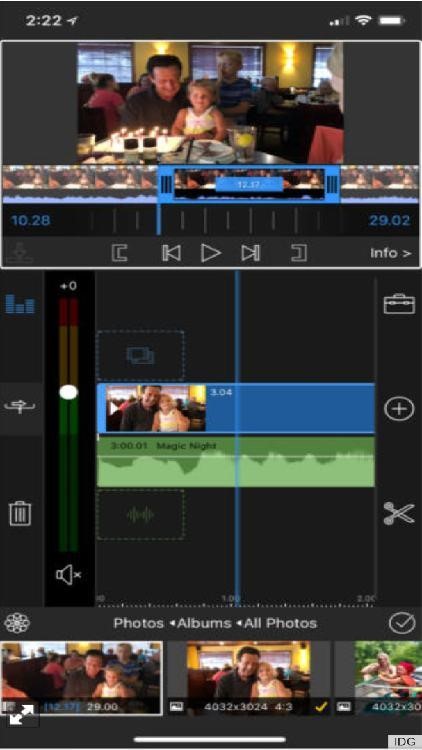 Part 2. The More Convenient Way to Speed up a Video on Your iOS iPhone
All these apps are useful to a point but when you compare their ability and flexibility with the power of a cloud app they don't compete. The Online UniConverter (https://www.media.io/) is running on a powerful server computer which is more powerful than apps like LumaFusion or Splice and even VodeoShop. The beauty of the cloud is that the software is always the latest most up to date version. The server is online 24/7 with uninterrupted power supply. So no matter when you want to apply some slo-mo or fast motion it's available. The Online UniConverter have many features below :
Decent Video Speed Changer
You will find that the online UniConverter offers various speed options for you to speed up or slow down my video clips online. You don't need to download apps to do slow-motion video or for speeding up videos
You will be amazed by the Online UniConverter at how quickly it made a video faster or slower
You will be up and running in no time with the online UniConverter the online UniConvertor because it is very simple to learn how to make slow-motion videos or fast motion videos.
Online UniConverter is compatible with a huge number of video formats like MP4, MOV, MKV, and many more.
This Online UniConverter not only helps you pilot how to speed up a video or how to slow down a video, it also mutes a voice in the video if you need. So great that it also outputs in the format of your choice.
Part 3. How to Speed up a Video on an iOS iPhone with Online UniConverter
Life is becoming easier every day with cloud apps. This Online UniConverter video suite makes video editing so quick and simple. It is powerful and now a phone app can not compete. It's just a few easy steps to speed up your video footage with Online UniConverter. This can make your life easier as it's so convenient knowing that your files are safe and processed effectively and the output is in your desired format for ease of sharing.
There is a short guidance about how to use Online UniConverter (https://www.media.io/change-video-speed.html) :
[没有发现file]
Firstly, upload your video clip files from your device or computer.
Secondly, choose your desired video speed for your video clips.
Thirdly, select the output format of your video clips and then process all your uploaded clips at a lightning-fast speed.
Finally, it's simple to share your final video clips with whoever you want.
You could even process your clips further with the other features in the Online Uniconverter editing suite. All your friends and followers will appreciate your creative video editing skills with your scenes of sped-up motion clips and when you show them on your iPhone they will think your phone is the best.
Conclusion
Over the years with many phones, you have found they improve some things quicker than others and with photos taking preference, the video has been left behind a bit. With people wanting to share more with video, one needs to be able to speed up a video or slow one down, especially important clips. You may find downloading apps became tedious especially with trying to find the best speed up motion options for the perfect scenes with fast motion. Then knowing how to speed up a video effectively comes in and that's not always clear. With life speeding up or seemingly we need more efficiency. One doesn't have time to keep up with all the new tech so having one stable option that doesn't use data each week with a new update to download. One that is more powerful and always up-to-date with the latest version. Now, this makes the most sense to you. This is why you will choose the Online UniConverter suite. The Uniconverter could be your choice since you first use it. It does the video editing tasks in a flash and with such high quality.