Making a video size smaller is advantageous because it provides you with more space for more videos. It also enables you to view your videos on your iOS and Android devices without taking too much space. Wondershare UniConverter provides a way of how to lower video size without losing quality. This software is created for such and other purposes, which brings competition. So, there are different ways to complete the process of how to change a video resolution. However, Wondershare UniConverter is the best option when you are wondering, how can I make video files smaller?
Part 1. How to Compress/Resize Video File with Wondershare UniConverter
Why Most People Choose Wondershare UniConverter?
Most people choose Wondershare UniConverter because it is more than just a video size editor. It comes with multiple other tools that enable you to convert file formats, grab videos from online sources, record streaming videos, burn DVDs, and transfer files to portable devices like iOS and Android gadgets. Wondershare UniConverter also works 30 times faster and has no problem handling many files at once. The best part about this software is the quality of the output; it never loses the quality of a file but instead gives better and high quality. So, it can correctly adjust the video size.
Wondershare UniConverter
· Wondershare UniConverter can easily to make video file smaller.
· You could convert video to mora than 1000 formats.
· It allows you to transfer videos from computer to iPhone or Android mobiles without using iTunes.
· UniConverter Toolbox function, includes convert images, create GIF, burn CD, rip CD, cast to TV, and fix Meta tags with just a few clicks.
· Wondershare UniConverter allows you to burn video and other media files to DVD as well.
Benefits:
Working with Wondershare UniConverter has many benefits. It works at a very high speed, especially when converting formats. So, you can be sure that this size editor will decrease video size in a short time.
It is also user-friendly such that beginners can smoothly perform tasks using the features it possesses. Therefore, you will not experience any difficulties as you change video size.
Wondershare UniConverter also has excellent format compatibility, which enables it to support numerous video and audio formats. So, you can be confident that it will handle the video size of any video format.
Use UniConverter to Downsize a Video
The following steps will guide you on how to make large size video files smaller.
Step 1. Run UniConverter and Include the Video
Access Wondershare UniConverter's primary interface to include the video by launching the program. When it opens, select the +Add Files option and add the video so that you can begin the process of how to decrease video size. Also, you can drag and drop the files onto the program.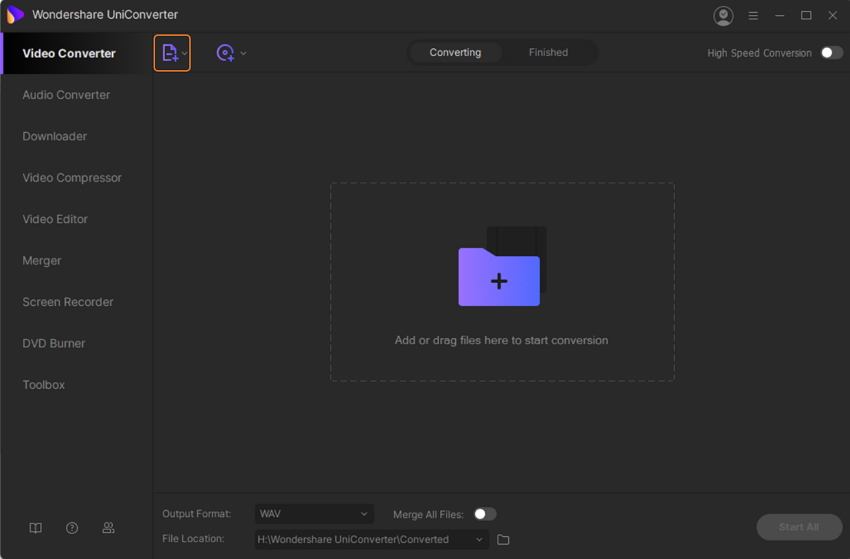 Step 2. Customize Video Size Settings
Click the Settingbuttom and select the Video tab then choose MP4. Click the Edit button and you will find a pop up window to adjust Resolution. Proceed by clicking on the Create option.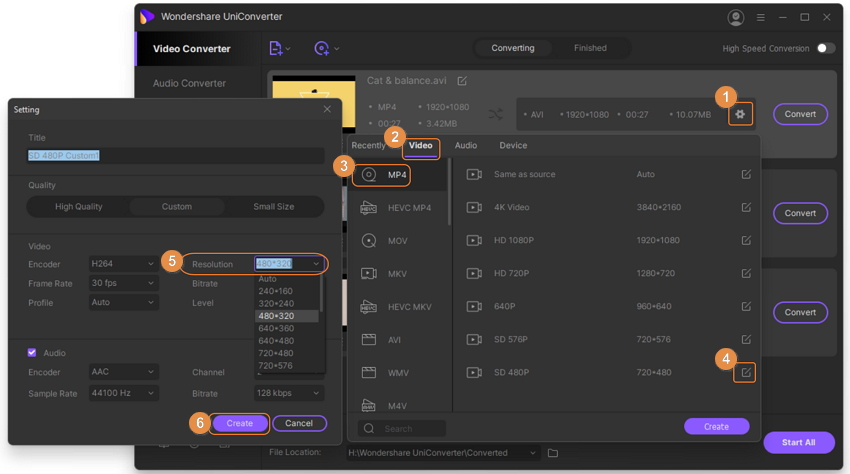 Alternatively, you can also click the Output Format at the bottom of the main interface to downsize videos in batch.
Step 3. Finish the Process of Make Video File Smaller
Clicking on Start All button should complete the process of how to downsize a video.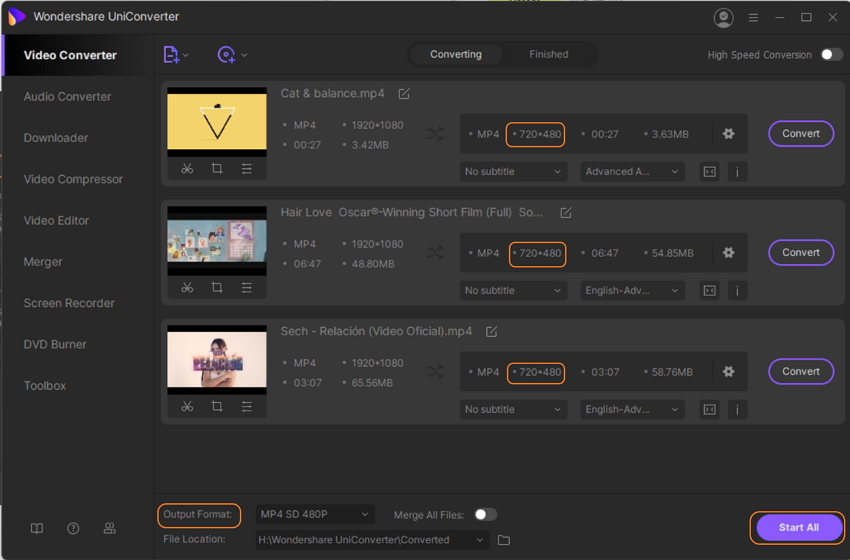 Part 2. How to Reduce Video File Size Online
URL: https://www.media.io/resize-video.html
Online UniConverter is one of the online tools that can make the video file smaller. It does not need any software download since everything happens online. It supports numerous input and output formats, meaning that you can also convert the form after you minimize the size of a video. The process of how to make a video file smaller using Online UniConverter is simple, and so, beginners can easily change the size of a video file. It also allows saving the file in Dropbox.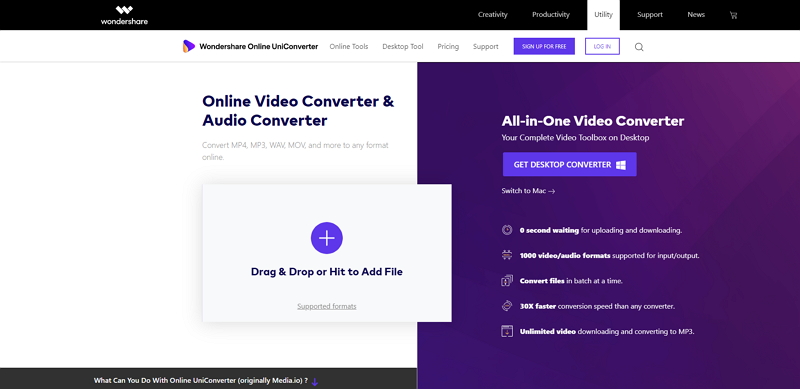 URL: https://www.onlineconverter.com/compress-video
An online Converter is a tool that can change the file size of the video within a short time. It is a video compressor that makes how to condense a video super easy so that everybody can benefit. It supports formats such as WMV, AVI, MOV, FLV, and 3GP, among others. Therefore, you can as well convert the video file to another form after you change the video pixel size. This online tool does not require a software download to adjust the video frame size.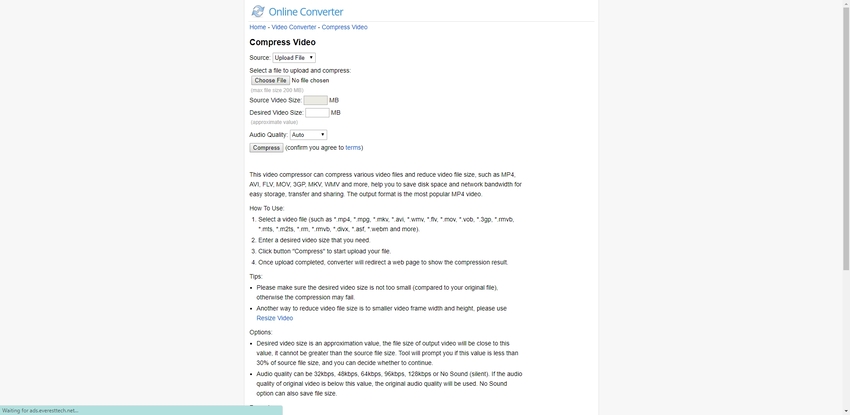 URL: https://www.youcompress.com/
If you want to change the video file size, YouCompress is an excellent alternative. It is a free online file compressor that can change the pixel size of the video in the shortest time possible. You may not know how to make video size smaller, but that cannot be an issue with this tool since it is easy to use. It supports several formats like MP4 and MOV. The best part is that your output will have no watermark except yours.
Part 3. Why is Reducing Video File Size Important?
Large video files fill up your hard disk very fast and eventually make your PC perform slowly. A slow PC is hectic to work with because all processes and applications get delayed and cause inconveniences. Other times the videos are too large to fit in your portable devices such as phones and tablets. So, the best option is learning how to decrease video file size so that you can have ample space in your PC and also carry the files conveniently. When you learn how to lower a video size, you can always create large files and then adjust the video size. Therefore, challenge yourself and understand how to decrease video size so that you can enjoy having multiple videos at once.
Summary
You can always adjust video size to have compressed videos. Regardless of the tool you use, the process of how to decrease the size of a video file is simple. Various tools can change video size, as indicated above. Wondershare UniConverter is the best and most preferable because the steps are more precise. So, you should feel free to easily change the pixel size of the video in any format because the program supports more than a thousand formats.