MP4 files are MPEG-4 video files commonly used to share movies and view MP4 video online. The MP4 container format can store video, audio, subtitles, and image data and be developed by the Moving Picture Experts Group (MPEG).
It compresses MP4 format video tracks with MPEG-4 video encoding and audio tracks with AAC compression. The MP4 format is less common than the MP3 format, but it is gaining popularity in the iTunes Store. MP4 files that contain only audio data use the .m4a extension. Hence, so many people want to know how to play mp4 video online.
Part 1. Information of MP4 Format
MP4 media files are basically digital media files. They are used to store video and audio files. It is also useful for storing other types of data files, such as still images and various subtitles.
This is a type of media container. That is, you can include video, audio, subtitles, and still images in just one file. This format also allows you to store advanced content such as 3D graphics and interactions with the user's menu. This tool is very simple, accessible, and easy for you to use.
The full name of the file name extension is .mp4, but it has several extensions. This format is safe, secure, and restricts the copying of DRM technology.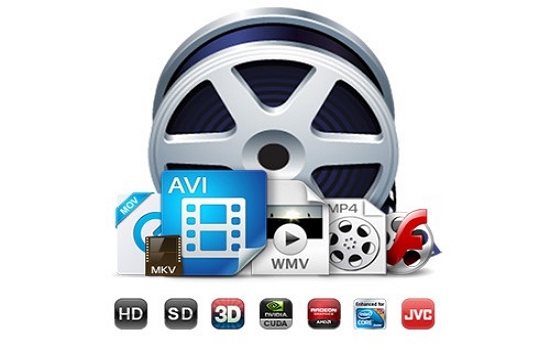 History of MP4 Format
MP4 files were first used in 2001 as standard ISO / IEC 14496-1: 2001 and changed to ISO / IEC 14496-14: 2003 standard a few years ago. Both MP4 and MOV formats use the same type of MPEG-4 format, so both work better in a quick time environment.
However, MP4 is more popular and used than MOV because it can run on different platforms besides Mac. These other forms include Linux, Windows, and many other mobile devices.
Highlighting features of MP4
1. Open a standard file that anyone can easily use.

2. Fully supports many different operating systems, increasing confidence and ease of deployment.

3. Higher compression level and smaller file format than other file types.

4. The modified file format retains its original quality.

5. Ideal for capturing high movement content. It provides a crisp, accurate, and sharp display, perfect for any video recording.

6. Most video applications support this format.

7. Great for online video formats or streaming.
Part 2. Why We Cannot Play MP4 Video Online
Many people face the problem that video player mp4 does not play well. So why is this happening? There are several reasons why a MP4 player may not play on or play properly. For example, MP4 video may be distorted or duplicated, Video Output Format is not formatted correctly, or there is a problem with the MP4 Video Codec. No problem, you don't have to worry.
You can find different types of solutions online, but I will show you the best. The best solution to all these problems is to recover video. It is very efficient to solve or recover unprecedented audio or video file problems.
Video is an integral part of our digital world. I love watching, creating, editing, sharing, and streaming videos, whether it's movies, YouTube videos, or downloading DSLR HD footage. However, if the video is defective, the video viewing experience can be frustrating.
Part 3. Alternative: How to Play MP4 Videos with Working Softwares
When editing or manipulating videos for business or entertainment, you may find yourself in a situation where you have to watch videos. Looking for a high-quality video player. Finding the best MP4 video player can be difficult due to a large number of players available on the Internet. The player is usually fine, but there is still uncertainty about whether you are using the best MP4 video player.
Fortunately, don't worry. After searching a bit for more details, I have compiled the best MP4 players for Windows and the best MP4 players for Mac. Whether you're on PC or Mac, I'm sure the list of MP4 players below will meet your needs.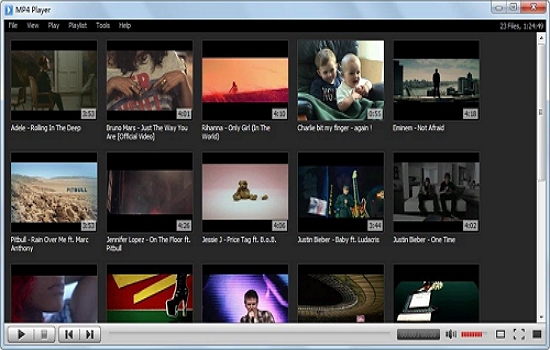 As always, the list of free and paid MP4 players below is not sorted by priority or standard. Rather, they are a collection of the best MP4 players on the Internet. A software package that includes a video editor, converter, screen recorder, and more.
1. VLC Media Player: https://www.videolan.org/vlc/index.html

2. KMPlayer: https://kmplayer.en.softonic.com/

3. Quicktime Player: https://quicktime.en.softonic.com/

4. Media Player Classic: https://media-player-classic.en.softonic.com/

5. Real Player: https://www.real.com/

6. GOM Player: https://download.cnet.com/GOM-Player/3000-13632_4-10551786.html

7. PotPlayer: https://potplayer.daum.net/
Verdict: VLC Media Player was created by Video Lane, a non-profit organization. It is open-source software for almost all operating systems including Windows, Mac OS, X, Linux, Android, and iOS. VLC Media Player has its own capabilities and ease of use. You can play almost anything, including files, webcams, streams, and more. Input formats include MP4, MPEG, AVI, and Real. VLC Media Player also has many features like subtitle synchronization, video filters, audio filters, and much more. Lastly, the VLC Media Player does not require spyware, advertising, or user tracking.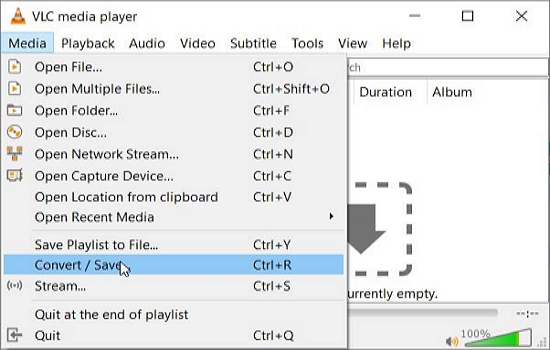 Summary
As a result, MP4 players are now widely used instead of MP3 players because they support MP4 video as well as music players. Therefore, MP4 format video files fit easily on the small screen of any portable device.