Like it or not, a YouTube video thumbnail is the first thing YouTubers look at before opening a video. If the thumbnail doesn't offer a good first impression, the potential viewer will most likely skip the video. It's because of this reason that you need an effective YouTube photo editor to create YouTube memes and other attractive photos for your channel. So, let's get to business and discuss four excellent ways to make a rich thumbnail or profile picture for YouTube.
Part 1. Best YouTube Photo Editor for Your Profile Picture
Want to create a rich YouTube profile picture for any niche? Then, Placeit by Envato is the place to be. On this website, you'll get more than 50k templates to download and customize with YouTube writing and graphics. The templates available are for creating animated logos, face masks, coupons, brochures, business cards, and so on. Just choose a template and customize it accordingly. Note, however, that you'll have to upgrade to the premium plan to remove the Placeit watermark. Pricing starts from $14.95/month.
Below are the simple steps:
Step 1. Visit the website and select an image template that you want to customize.
Step 2. Depending on the image you select, you'll be asked to input the relevant text, image design, and logo. You can even add a graphic and change the background color.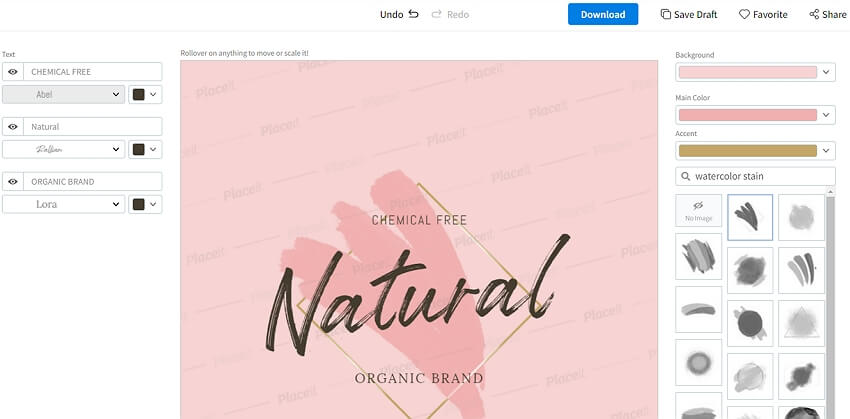 Step 3. If satisfied with your creation, tap the Download button to save it on your local storage. You can also tap Share to generate an image link or export the photo to Facebook, Twitter, Pinterest, or LinkedIn.
Pro tip: If you want to create a YouTube profile picture that attracts more attention, generating a meme is a good idea. Basically, a meme is a picture captioned with funny but relevant words. So, to create the perfect YouTube memes, I recommend a YouTube photo editor like Media.io Meme Generator. With it, you can create YouTube memes from any image format, including GIFs. This meme generator comes with 10+ free meme template designs to select and customize for free. As expected, it also features a text editor to change the text size, font style, text opacity, text positioning, etc. And most importantly, you can preset the aspect ratio as 16:9, perfect for YouTube thumbnails.
Follow these simple steps to create a YouTube meme template with Media.io Meme Generator:
Step 1. Launch Media.io Meme Generator on your browser and then tap Choose Files to load an image file. You can easily load the image by dragging and dropping you're using a computer.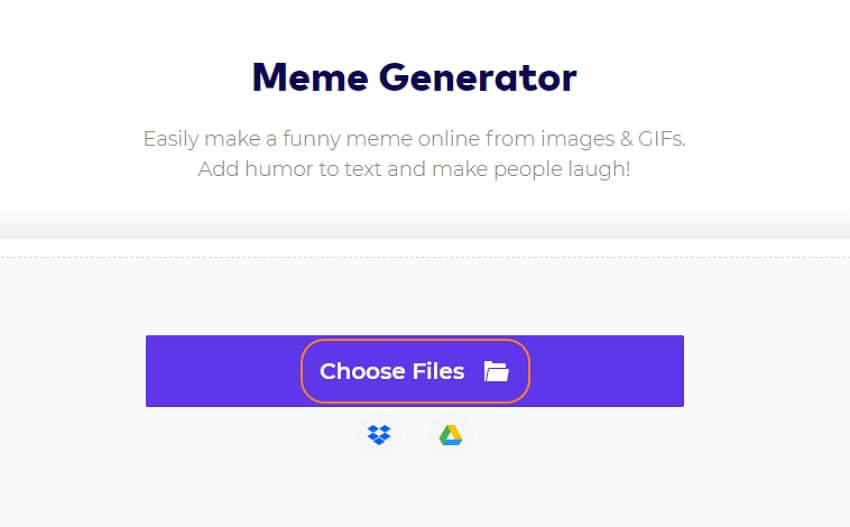 Step 2. Next, choose a YouTube meme template design on the left pane and then caption it with funny text. To make the text more attractive, you can change the impact, color, size, and so on.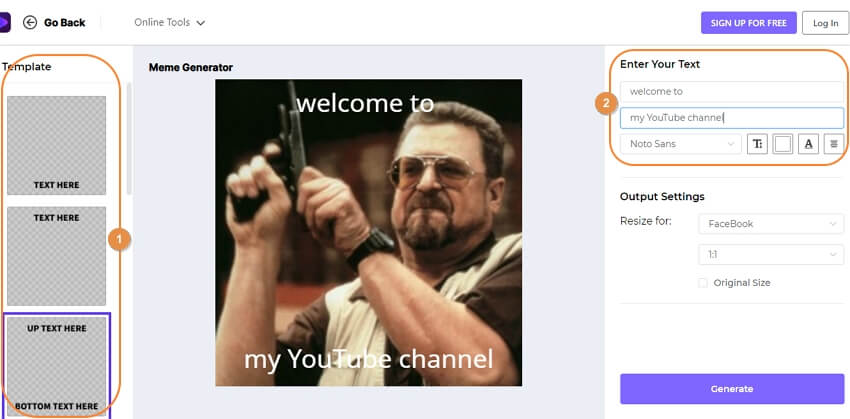 Step 3. Last but not least, set the aspect ratio for the image as 16:9 or simply resize for YouTube. Finally, press Generate to create a YouTube meme.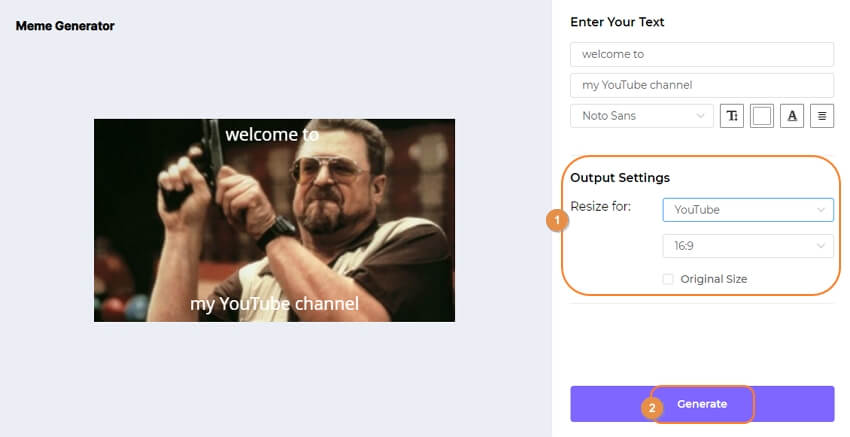 Part 2. Best YouTube Photo Editor for Your Logo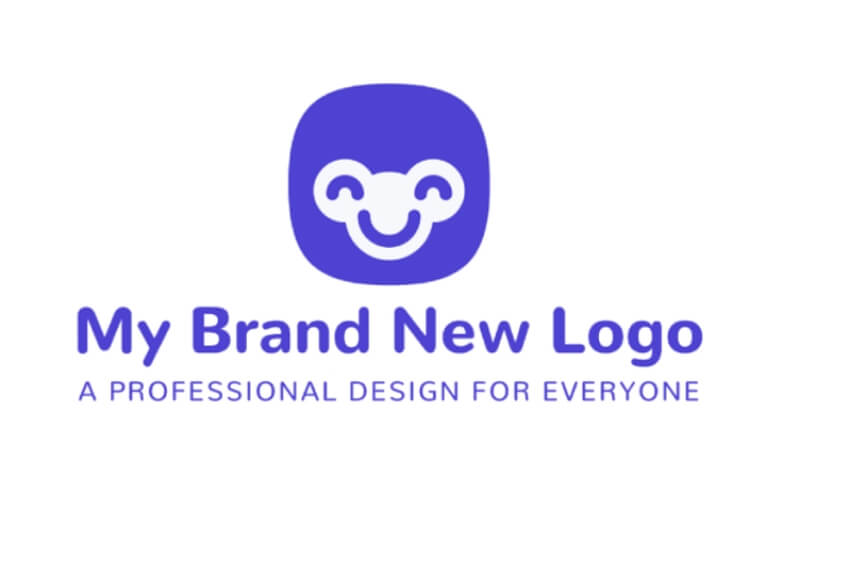 Sometimes all you need is a branded profile picture or thumbnail to tell potential viewers what's in store for them. In that case, use My Brand New Logo to generate your own custom logos for YouTube. It's an online program for creating colorful logos with your company name from scratch. Unlike desktop logo creators, this website is simple to use as you only need to enter the company name, adjust a few settings, and download the logo. Let's see how to do it:
Step 1. Launch this YouTube logo maker and then enter your channel's name in the provided field. Click Start to proceed.
Step 2. Now enter the slogan for your channel and then enter a word to describe your content. Also, choose a color for your logo before clicking Create My Logos.
Step 3. You'll be prompted to create an account, after which you'll see multiple logo designs to select. After choosing a logo, you can adjust the layout, slogan, font, and so on.
Step 4. Finally, download and save the logo or share it directly to Facebook, WhatsApp, LinkedIn, or Twitter. It's that easy!
Note: You must upgrade to the professional package to export your created YouTube logos. The pricing begins at $50.
Part 3. Best YouTube Photo Editor for Your Icon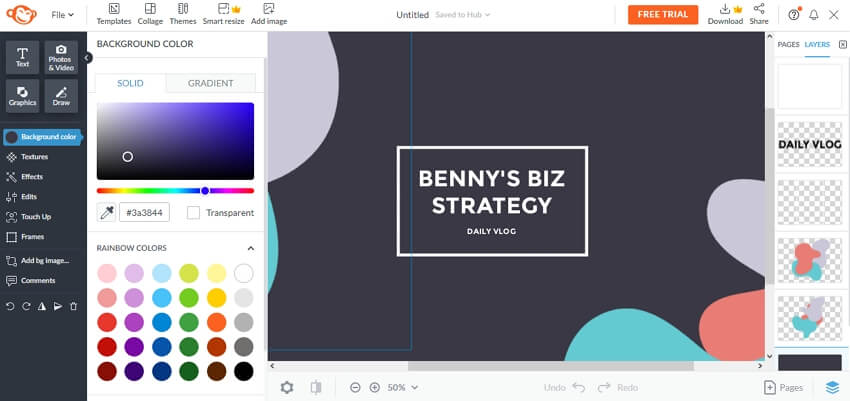 In this section, I want to teach you how to create a YouTube channel icon using PicMonkey. It's an online tool that lets you make stunning designs with zero professional skills. To make your sessions easier, PicMonkey comes with professionally-crafted templates that are easy to customize and make yours. You can customize the templates with awesome graphics, shapes, fonts, styles, and so on. Even better, this icon maker boasts a rich library with millions of stock photos.
Below is how to make a YouTube icon with PicMonkey:
Step 1. Launch the program on your browser and then tap Make a YouTube Channel Icon.
Step 2. Next, select a pre-made YouTube channel template or create one from scratch. You'll see templates for YouTube thumbnail or YouTube channel art.
Step 3. Once the template has finished loading on the editing studio, you can replace the photo with your own picture or choose from millions of stock photos. Also, proceed to customize the image's shape, color, background, etc.
Step 4. Next, replace the text on the template with something more attractive and fun. You can retouch the font style, color, outline, effect, etc.
Step 4. After designing your icon, download it to your computer or share it with friends on YouTube, Facebook, Twitter, and other social media platforms. And there is that!
Note: To begin your free trial and download images, you must upgrade to a paid plan. For example, the Basic plan is $6/month, whereas the Pro plan is $10/month. So for a single YouTube user, the Basic Plan should do.
Part 4. Best YouTube Photo Editor for Your Thumbnail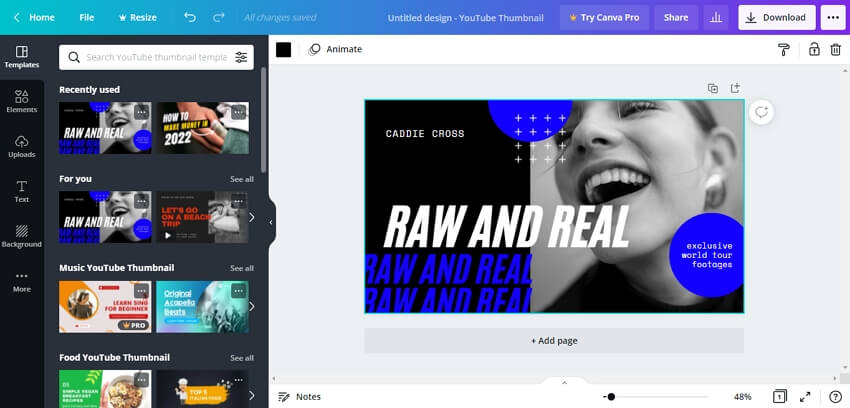 Now let's round up this no-nonsense guide by discussing how to create a killer YouTube thumbnail using Canva. With this popular YouTube photo editor, you can quickly and easily create a thumbnail photo that makes it difficult for YouTubers to scroll past your video. That aside, Canva comes with a rich set of elements and texts to make your YouTube channel go viral in an instant. As expected, Canva also comes with thousands of free YouTube thumbnail templates to explore and edit. The templates are spread across categories like travel, tutorial, beauty, etc. Plus, the Canva library is home to millions of stock photos, illustrations, and icons.
Here is how to generate a YouTube thumbnail with Canva:
Step 1. Launch Canva and then search for YouTube thumbnail. You'll see thousands of free thumbnail designs to select and customize. Or, simply create a blank YouTube thumbnail if you already have a thumbnail photo to use.
Step 2. After loading the photo on Canva studio, proceed to customize it with rich texts, background, and elements like shapes and emojis. For example, click the Text tab on the left pane to view the hundreds of font styles to exploit. Remember, you can edit the image by cropping, flipping, rotating, applying filters, and so on.
Step 3. Have you done enough editing? If yes, tap the Download button to export the YouTube thumbnail as JPG, PNG, or GIF. Alternatively, tap the Ellipsis icon at the far-right corner to share the image to Instagram, Facebook, Twitter, and other social media apps. That's all!
Note: The good thing about Canva is that all free downloads are devoid of any watermarks. However, creators must upgrade to the premium plan to unlock more photos, shapes, templates, and so on.
Conclusion
Any questions so far? Reach out with a comment if you have any. Meanwhile, use these apps to create an irresistible YouTube meme template or thumbnail. Remember, Media.io is the simplest method to make those funny YouTube memes, although advanced users can do the same on a platform like Canva. Needless to say, don't forget to keep the texts short and fun to read.