Video editing is one of the strenuous tasks in video production that require both agility and creativity. The computer applications introduced had a good load of decent specs for editing. With smartphones taking over the computing industry, they couldn't replicate the experiences gained from computer applications. Despite the fact, several easy-going applications were introduced into the market that provided video editing with essential features, such as adding music to the videos. Several Android applications have developed into impeccable video platforms that provide services to add music to video app free. The article would focus on discussing the best tools to add music to video app Android services in the market to this date and would help users short-list themselves to an application that would help them arrange their clips to perfection.
Part 1. The Best 6 Android Apps for Adding Music to Video
The Play Store is saturated with numerous video editing applications, which usually make selection difficult. This article shall focus on the top-notch add music to video app Android free services that constitute the best features and usability.
ActionDirector Video Editor
This application is among the most popular and readily used service that is available in the form of add music to video app Android. From importing clips to editing and rendering the videos, users are provided with intuitive features such as slowing down the video and adding music onto it. ActionDirector Video Editor supports videos up to 4K quality. The free application is instigated with frequent updates. It, though, provides in-app purchases of $3.99 per month, enabling access to a more magnificent library with more indulged features, allowing users to create the video clip of their requirements.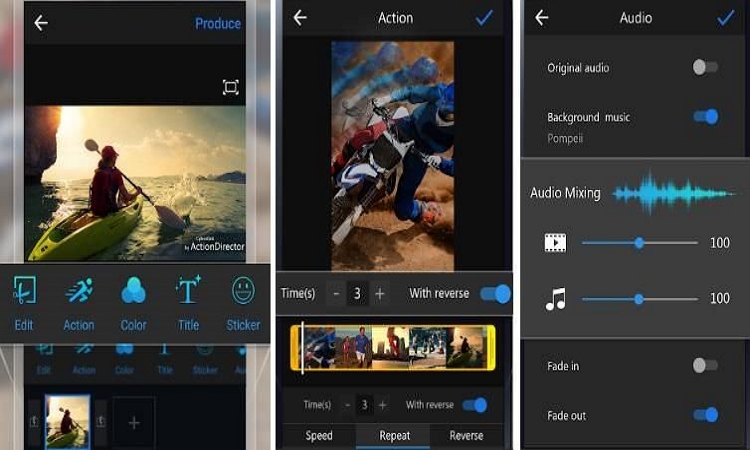 VivaVideo has a list of impressive video editing features that helps users design a thoroughly professional-looking video on their Android phones. With the functionality to add music to video app free, it provides consumers with user-friendly effects and easy functions. VivaVideo is accounted for among the best video editing applications for Android with an in-built slow-motion video maker and slideshow maker. It has an excessive variety in collage templates with essential functions that can be easily operated.
This application is referred to as one of the best video editing applications on Android for free. It has a very user-friendly interface to add music to video app Android. It provides the essential functions of editing videos along with the excessive features of adding effects, music, and even performing live dubbing on the video. With its 50 elaborate themes for enhancing the videos and add music to video app Android free services, it doesn't consume the quality of the video and renders it perfect. It has a unique feature of converting the soundtrack of a video into an MP3 file.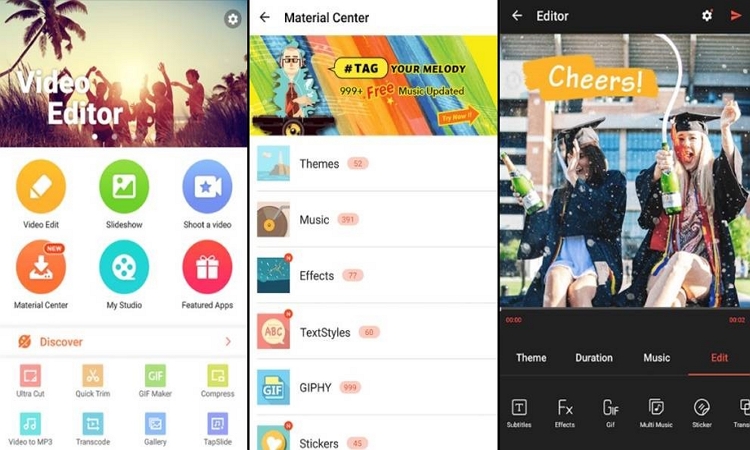 It is a simple video editor with focused features on filter addition, video trimming, and video shortening. FilmoraGo has a timeline editor with multiple accesses to video and audio channels. It allows users to add music to video app free with necessary tools of cropping and fading in and out in videos. It has a built-in music library which provides over 1000 different styles of music, including brisk, rhythmic, healing, quiet and more. You can also use it to upload local music, extract music from video, or record your own voice. It thus makes an excellent application for platforms such as YouTube and TikTok.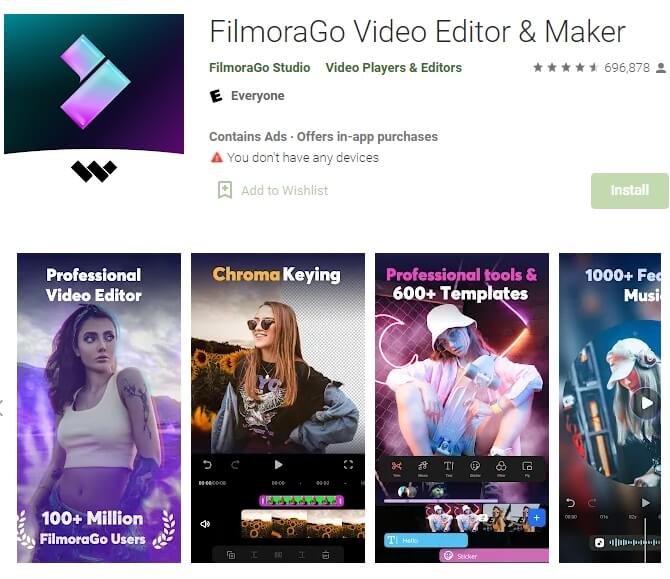 KineMaster is a combination of a well-designed interface with impressive features integrated into a convenient Android app. Its drag-n-drop technique is a charm in video editing applications. KineMaster provides varied accessibility in video editing that helps users create a professional video as a result. The combined features of multiple layering of videos, text, and effects with instant previews give a very professional touch to video editing. KineMaster provides additional and advanced features to add music to video app Android with a monthly subscription of $4.99 and an annual subscription of $39.99.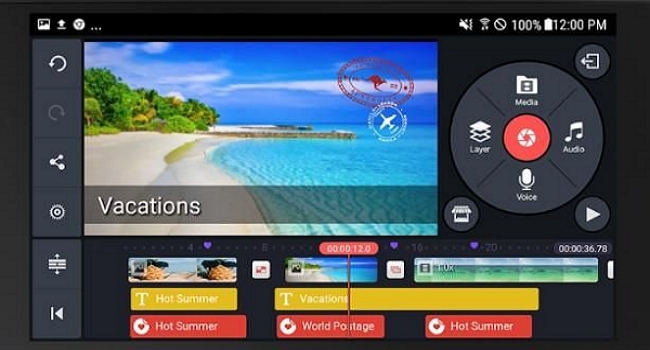 This application is another excellent video editing app that provides motion track animation effects along with music slideshow features to add music to video app Android free. Movie Maker offers the user the efficient production of 16:9 videos for social media platforms such as Instagram. With an excess provision of stickers, filters, and cinematic effects, Movie Maker can be viable for editing short videos.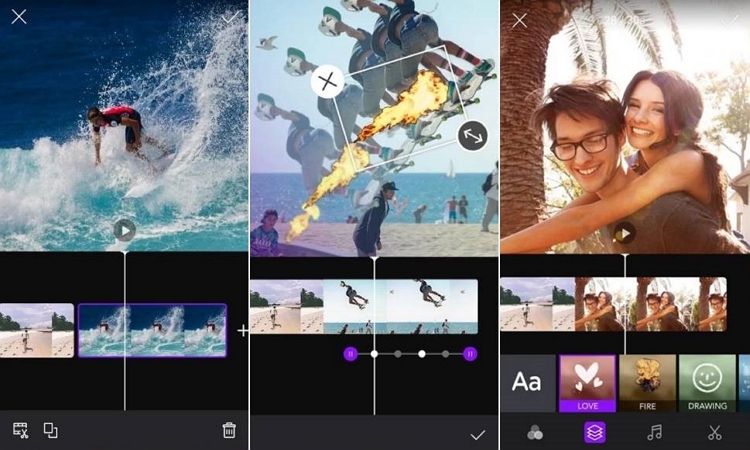 Part 2. An Easier Way to Add Music to Video
Media.io comes as an ultimate solution to ease users for downloading applications, especially for having their videos edited. With access to add music to video app free through browsers, Media.io is an all-purpose editor with trimming and looping features. It allows users to keep their videos onto their platform for only 24 hours, making it a secure platform with lesser chances of theft. It works for any video format and allows converting the videos into any format after editing. While considering different services to add music to video app free, Media.io comes with a very user-friendly approach and an intuitive interface. This online application comes with an easy three-step guide unlike other add music to video app Android free services which are as follows:
Upload the video of any format either from your device, Google Drive, or Dropbox. A URL of a video can be added if it is already uploaded on any platform.
Add the soundtrack that you want to trim or loop into the video.
Easily download the video that has been rendered.
Conclusion
This article enlists the best add music to video app Android free services available on Google Play Store along with an impeccable online application for rendering music onto the required videos. It would surely help users save time in deciding the best app for designing their videos.