Whenever we tend to develop a cool featured video with animations and effects, we come up with the idea of using video editing tools that provide easy access to various editing features for fulfilling the requirements of the videos in easy steps. Apart from downloading such tools, several online platforms add audio to video with low payment subscriptions or for free. This article tends to compare the available platforms that add audio to video online and provide users with enough content to decide over the kind of platform they require to fulfill the need to add audio to video for their creative content.
Part 1. How to add Audio to Video with Kapwing
Kapwing is among the most user-friendly and easily accessible websites that allow users to add audio to a video online by following a list of easy steps. Kapwing can add audio to a video according to the desires of the users and the content they require by merging it to design a new MP4 file with a soundtrack. Kapwing adds audio to video in almost any available file format, making it very accessible and convenient in a utility. The editor straightforward free feature of merging audio with the video can also be practiced to fullest hence users can add audio to a video free where they need to perform special voiceovers or sound effects.
Kapwing has more excessive features over the purchase of its new version. Creators can be allowed to trim their videos for focusing on the chorus of the music soundtrack or the soundbite that is being used in the music and even specify the music positions easily for developing a more convenient result for the users. The videos that are required to be edited can be imported directly from YouTube or equivalent websites.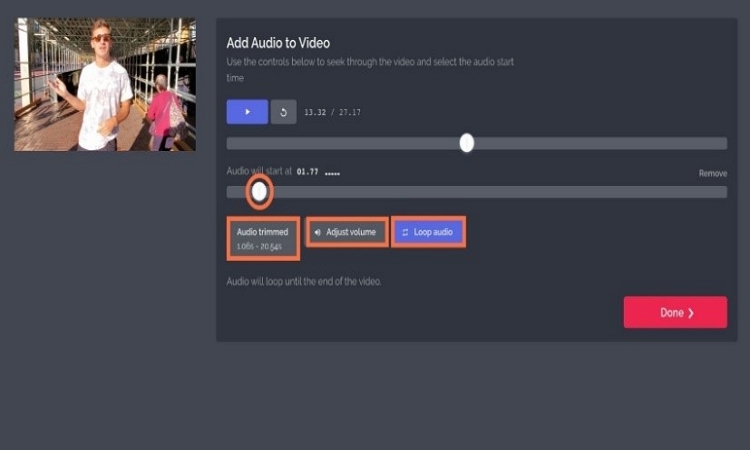 Kapwing helps users add audio to video in three easy steps, which are as follows:
1.Video Uploading:The users are required to upload the video or even GIFs for the case of this website, where they have to add audio to a video. Links can be pasted from any social websites where the video is being posted.
2.Adding the Audio:An MP3 file is to be added in with the video editor. The starting time and trimming of the audio can be executed efficiently with these editors.
3.Execution of Results:The file can be rendered after hitting the 'Create' button. Kapwing allows downloading of the video easily.
This online platform can be used for free to some extent. Yet, if users need to relish on the features with more inclusion, they can buy it for $20/month.
Part 2. Top 3 Alternatives to Kapwing
Kapwing is an exquisite website to add audio to a video online. Yet, there are several equivalent alternatives available that allow users to decide better on what platform to select to have their video edited.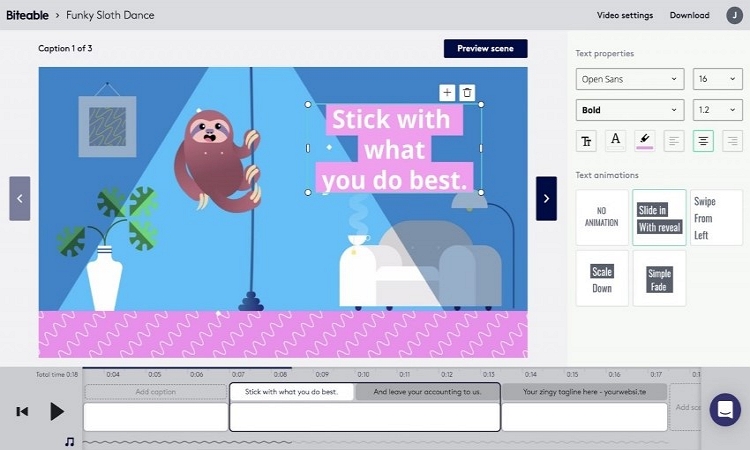 Music is the mantra to provide meaning to the video itself. The feature to add audio to a video in Biteable allows an extensive demonstration of the emotions and feelings present within the video. The user-friendly and easily accessible interface of Biteable allows to easily add audio to a video online and execute a very creative video content. Biteable focuses on bringing exquisiteness in its results. Thus, there is a variety of animations and templates available for its users to add audio to a video online. Users can add audio to a video by following three easy steps:
Biteable requires a log-in, after which users can create a project for the launching of the editor. After selecting Select Background followed by Upload, users can import their required file.
The music note present in the bottom part allows the selection of the audio. It can be uploaded from the device's directory too.
Users can download the video after the successful rendering.
Biteable allows a diverse taste of video editing with its package purchasing. It comes with a Starter Pack of $15 per month, Plus Plan of $29 per month and an unlimited plan of $49 per month.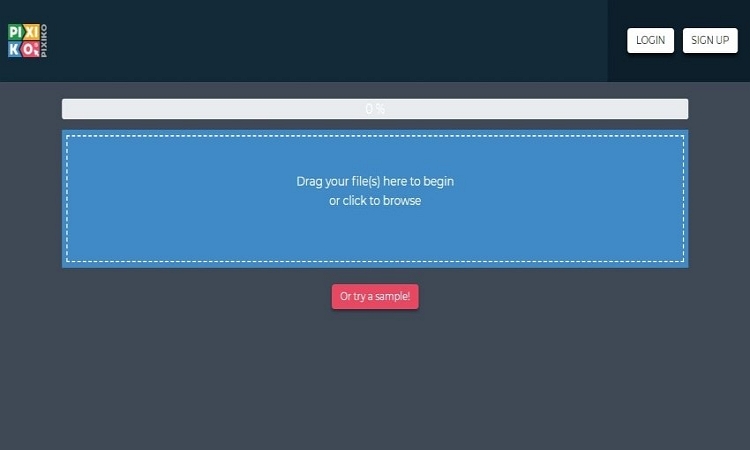 Pixiko is another option if considered to add audio to a video free. Its simple structure allows the integration of music easy and convenient. With additional options such as trimming and dragging, the video can be shared onto the different platforms after the task to add audio to a video free.
In platforms where users have to pay subscriptions to have their video edited, Online UniConverter (https://www.media.io/) comes with the ultimate solution to add audio to a video free online from its platform. This is an all-purpose editor that covers the necessities of the downloadable video editing tool and performs all the editing tasks to eventually develop a video that can add audio to a video free online. The Online UniConverter allows all formats of videos to be uploaded that are set to add audio to video free online while providing the results in the format that the user finds convenience with. Furthermore, this platform has outperformed other platforms in terms of usability and accessibility. With its user-friendly structure, users can easily add audio to a video free online. Three easy steps are to be followed to add audio to video free. By ensuring the completion of these steps, any video can be edited in it easily.
Importing the Video: The video that is to be edited needs to be imported first from the file directory or sharing of the URL needs to be done.
Adding Audio: The required soundtrack is to be located and then integrated with the trimming and looping functions.
Previewing the Video: The video can be easily previewed or downloaded after the render.
Conclusion
Users can follow the following platforms to add audio to a video free online. These platforms are among the best online platforms that can help users add audio to a video free without downloading any specific video editing tool.