In this era of video production, people seek to create videos to put onto social media with the touch of creativity and effects. For that, many different filters, effects, and features have been introduced with time. The video editing tools developed contemporary features such as fading in and out along with adding music into videos from simple video editing, trimming, and looping. Masses called for creativity in videos, which led to different video editing tools to develop as the pioneers in video production. This article shall discuss the best video editing tools present for Desktops to add sound to video.
Many applications are available in the market since video editing has progressed as a trend in video production. These applications are readily available for download on Windows. By considering these applications, this article feels to diminish the confusion that prevails within customers over the choice of the right application for having their video edited.
Ezvid for PC is one such application that has brought massive potential in video editing. It is originally a screen video capturing program that provides a video editing facility, as an additional software attachment. It provides the guidance and user interface necessary for adding background music into the video. Ezvid has two screens to assess while editing the video, the first with a timeline referred to as the main screen along with the monitoring screen as the secondary screen for previewing the edited video in real-time. This prompt execution helps users complete their video editing tasks in a shorter time with lesser constraints.
Ezvid won't fit for a beginner in video editing, yet it has a considerably easy interface that would allow confusion to strike down with time. The familiar buttons present on its main video editing screen will enable users to understand the function of each tool available. Its extensive library of media and audio is one feature it regards as its deviating factor in adding music to video.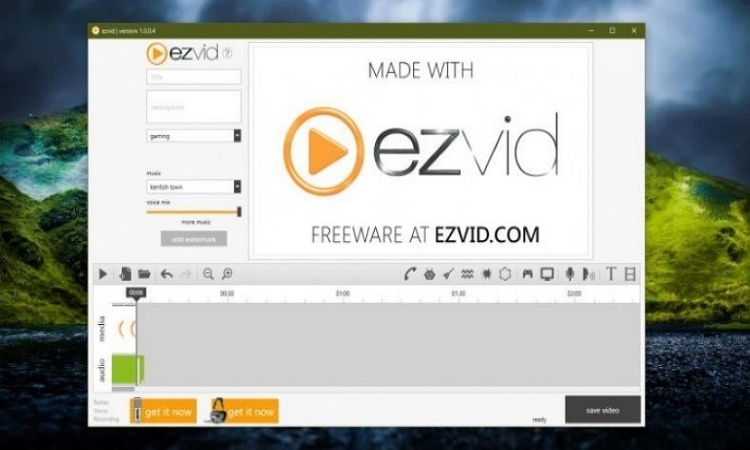 As stated before, numerous video editing applications have taken over the market with their extensive features such as Adobe and CyberLink. Yet, these tools are not much of a learning environment for beginners. Movavi Video Suite comes as the ultimate solution to beginners' problems as well as professionals, and an alternative to these extensive platforms. It provides the editing of videos, creation of slideshows, and conversion of video files as its primary features. These features are backed with a list of secondary features that provides an enhancement in video production. Movavi Video Suite 18 has provided a platform on how to add sound to a video with adding and customizing the video with text and effects and ensuring a platform of extreme dragging, cutting, and frame by frame editing. Users can record their voices directly using Movavi and use them in the final editing of the video to add music. These explicit tools are available as a personal license is $79.95, which can then be operated on a single PC.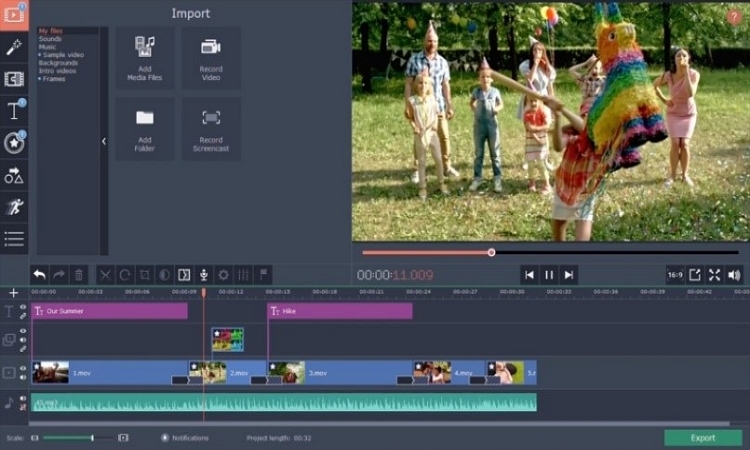 If the users look for a more professional platform to work one and provide extensive video edits onto the video to produce a high-profile professional video, this video might be the best option. Blender is one of the best video editing tools available as open-source software has a very detailed list of advanced and powerful features. Its range of features focuses on providing live preview, Chroma vectorscope, Luna waveforms, audio mixing, and merging. It keeps a follow on the synchronization of the videos with the audio that is to be merged with it. Its waveform visualizations and histogram displays are some extensive and essential features that quite common among professionals and their tone of usage. Blender provides 32 slots for adding audios, videos, images, and effects with a 3D animation suite for additional professional tasks. If we consider the free software of this capability, there won't be any software that would match the quality that is provided by Blender. This surely is a platform that adds sound onto videos with style and impressive feature enhancers.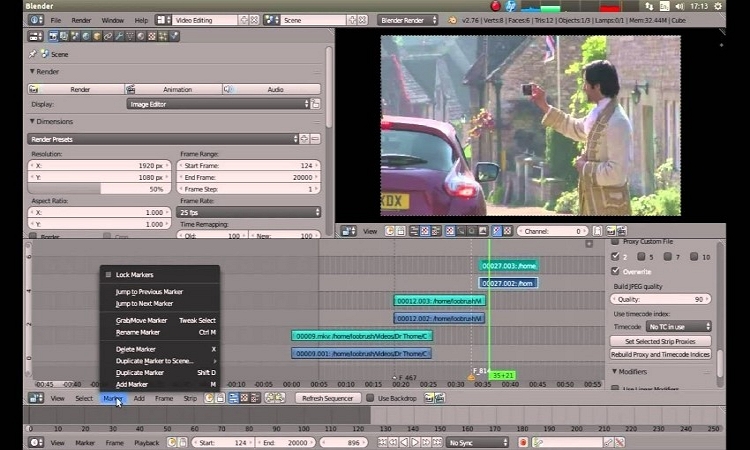 Conclusion
This article has provided an overview of the best platforms available on Windows PC for professional video editing. It has put light on their essential video editing features to allow users to select the better on-off them over their requirements.