What is the best program to add audio to video in Windows 10? I am supposed to send a video presentation to my colleagues online. I intend to add useful audio notes for them to understand the video more properly. Is there any software available that is convenient for beginners?
A video with plain text is quite dull, which could make it challenging for you to amass a greater audience or deliver the message effectively. To create a potent video, you can add audio, voice notes, or narration throughout it. The viewer will focus more on the critical sound effects and remain attached to the clip till the end.
Besides, a video editing tool plays a vital role in adding audio to video in Windows 10. However, the market is so saturated that it could get tough for you to select the right tool without any research. You can follow our article to learn about the eight best video editors and how to add audio to a video windows 10.
Part1: Top 8 editors to add audio to video in Windows 10
Below we have listed the eight top-rated Windows video editors to add audio to any clip. We have discussed their key utilities and whether they have some shortcomings or not!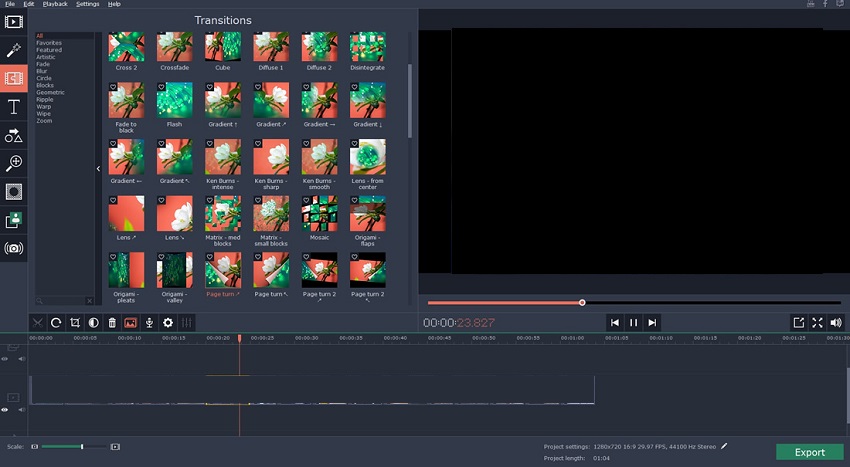 It is an excellent tool for adding audio to video in Windows 10 due to a simple UI. Movavi offers you to use sound effects and songs from the in-built library. There are also tons of transition effects and filters open to the user.
Additionally, you can access the tool's several templates to create an excellent video intro. It offers to remove irritating background noises and lets you extract useful ones as well to create ringtones.
Pros:
It works well with low-end Windows PCs.
Cons:
The color tuning function is out of place.
Only a 7-days free trial is available for new users.
The watermark remains while using the free trial.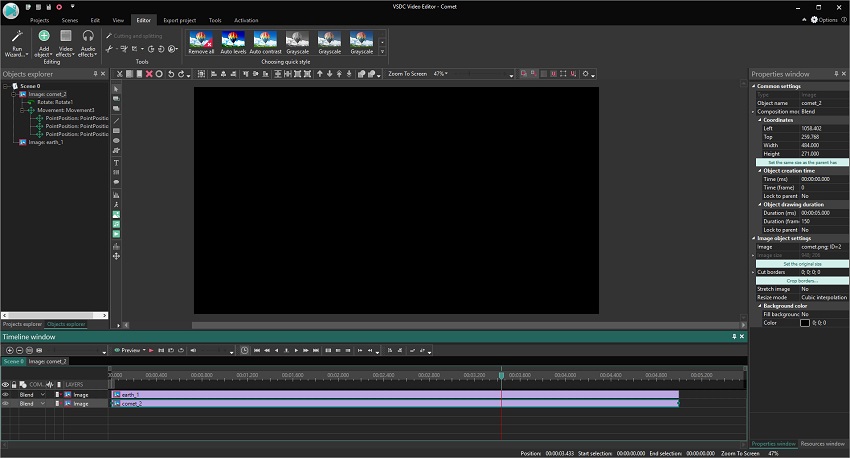 For new video editors, VDSC is an excellent choice as it is free and offers every type of advanced functions to make a video better. The UI is simple. It runs and exports videos in HD.
Moreover, you can access various audio effects or import your file to mix it with the video. Additionally, the effects and filters library is vast. You can share the finished version of the clip to platforms like Youtube and Vimeo.
Pros:
It is free to use on Windows 10 PC.
Cons:
Customer support is limited.
It is restricted only to Windows OS.
Not enough shortcuts are listed on the tool.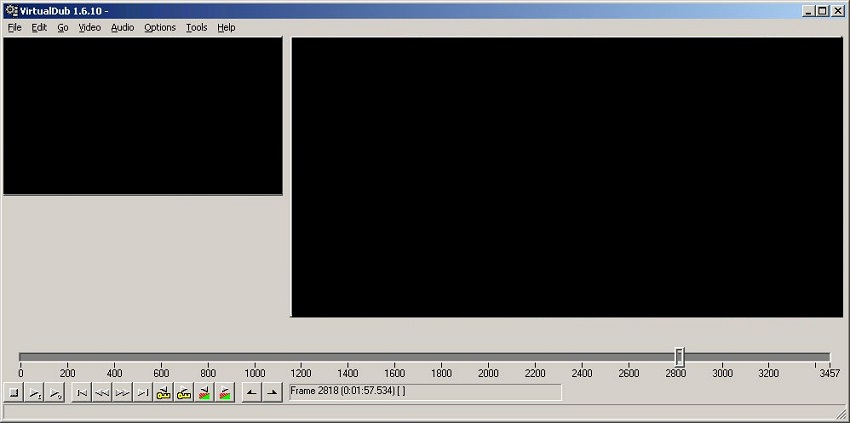 Virtualdub is a free video editing platform that presents all the basic features to manage video files well. It allows you to add, extract, or replace audio files from a video. You can also reduce the background sound effects if they interrupt the video's flow. However, it is only available on Windows operating system.
Pros:
Open-source platform to add audio to video.
Cons:
Outdated interface.
No customer support.
Limited editing functions.
Difficult to navigate.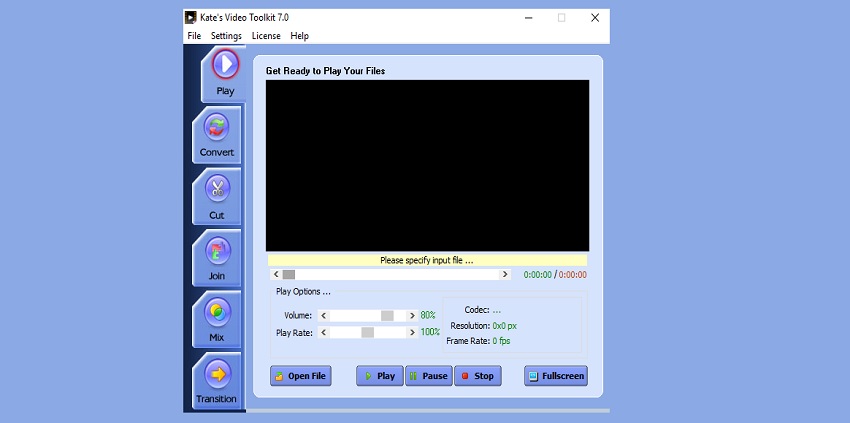 Kate's Video Toolkit is a simple solution to mixing audio with video. The basic functions involve 3D transitions, converting media files to the preferred format, and setting the clip's aspect ratio. You can also join multiple videos and cut unnecessary parts from them with ease.
Pros:
Only email registration is required to use the tool.
Cons:
The developers do not frequently update it.
The tool offers limited room to edit video creatively,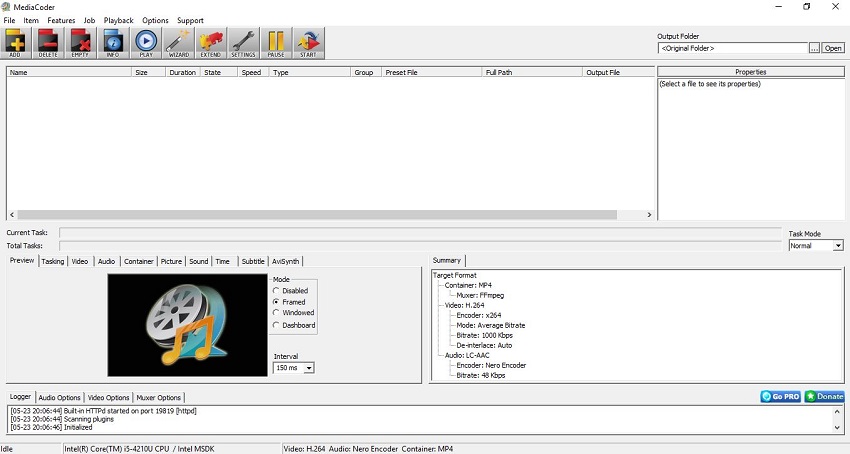 If you wish for a more updated Windows video editor to add audio to your video files, MediaCoder will help you fulfill every task. The tool can convert media files as well at a fast rate due to GPU acceleration.
Moreover, the program lets you import files from the Dropbox account. Besides, you can resize audio and videos without any quality loss, making them usable on smaller devices.
Pros:
It supports many popular audio and video file formats.
Cons:
On the slower side.
The interface is not attractive.
It could become problematic for beginners to manage the tool.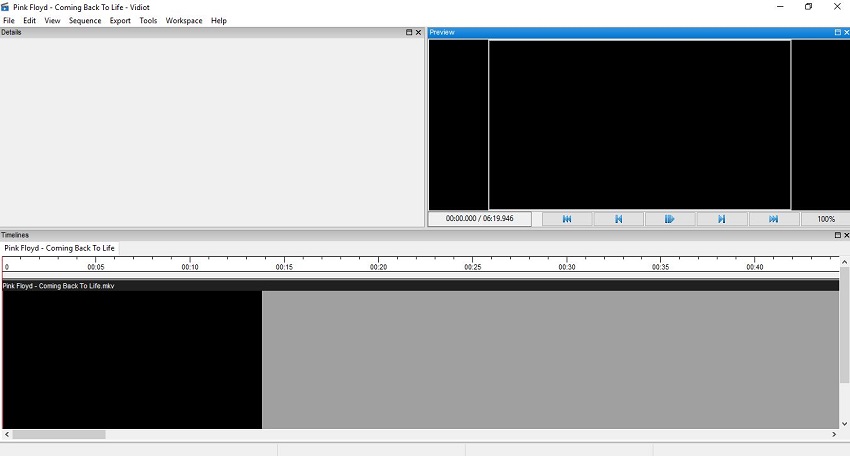 Vidiot offers a quick and easy solution to attach multiple audio files to your video and enhance its overall presentation. The added utilities available for the user include cropping, adding effects/transitions, trimming, and managing playback speed.
Moreover, the software lets you scale or position the video to any section of the screen. Additionally, video compositing is accessible with the software.
Pros:
It is a handy video converter.
Cons:
A lesser-known editor.
It does not support many file formats.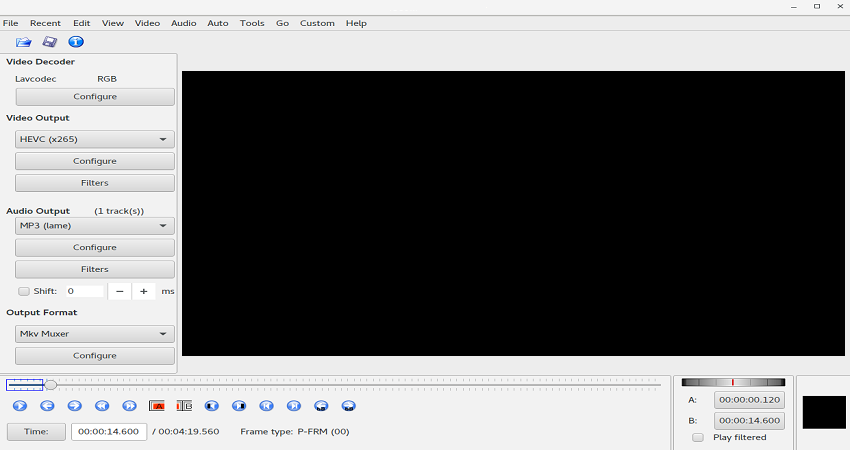 It is an open-source video editing platform that lets you maintain the video's quality while applying various tools. You can resize, crop, trim and change the aspect ratio of a video promptly with the program.
Surprisingly, it has quite a bit of in-built video filters available. Not only that, you can add various sound effects from the software.
Pros:
It is available on Windows, macOS, and Linux for free.
Cons:
It only supports a handful of formats.
It is not recommended for newbies.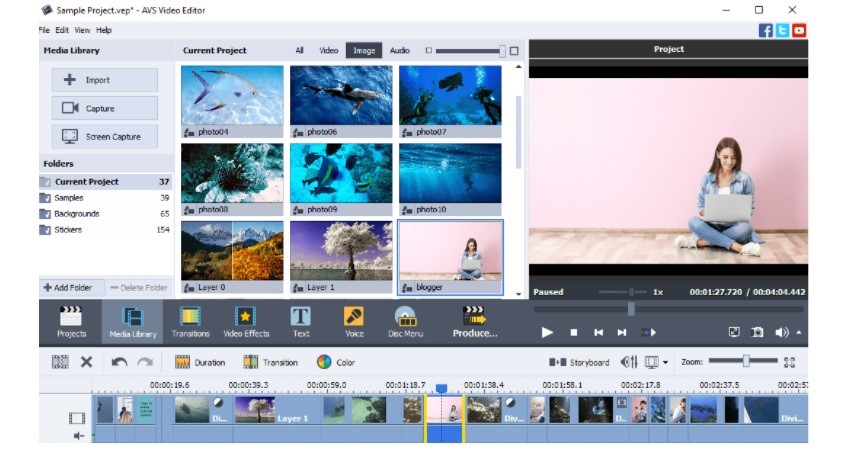 AVS4You is a multilingual video editing platform that runs efficiently on all recent versions of Windows. The tool has many default video effects, filters, and animated title templates. The rendering speed is fast, and you can convert the uploaded video to multiple numbers of other file formats.
Pros:
It is a lightweight video editor.
Cons:
There are issues with editing multiple videos at once.
It does not offer much variety of color effects to enhance the video.
Part2. How to add audio to video in windows 10 easily with Online UniConverter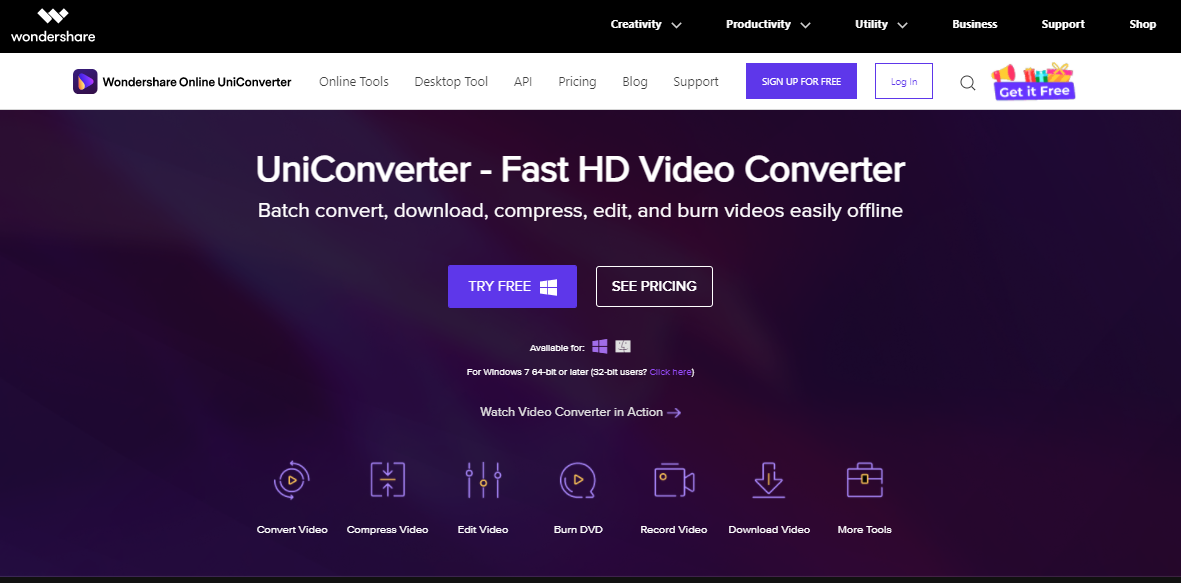 Most Windows 10 systems aren't capable of holding a high-end video editor to manage the audio. Under such circumstances, we suggest resorting to an online platform to add audio to video. Besides, there is no better option than Wondershare Online UniConverter.
The most significant advantage of the service is that there is no requirement to add any software or exe file to the PC. Not only that, you can perform the audio mixing activity on pretty much every device or platform.
Moreover, you can relieve the computer from storage troubles as the online editor allows you to upload files from Google Drive, Dropbox, or Youtube. Additionally, you can manage videos in over 1000 file formats with the Online UniConverter.
The top-rated features of the Online UniConverter are mentioned in the list below:
You can convert audio files to the preferred format as well.
It can compress both audio and video files.
The platform can increase the playback speed of the clip.
Online UniConverter lets you create looped videos.
Video merger is one of the best functions offered by the service.
Cut or join audio files with the online tool.
Three really simple steps to add audio to video Windows 10 using Online UniConverter are as follows:
Step 1: Upload your video to the Online UniConverter
The first phase of adding audio to video using the online platform is importing the video file to the interface. Access the service from your Windows 10 default browser. Click on Choose Files to add the media from the local system. You can also hit the icons of cloud accounts/Youtube to add the clip from the internet.
Step 2: Combine audio with video
Now, under Audio Options, click on Add Audio to upload the recording, sound effect, or song. Once it is uploaded, trim the audio and manage its volume as well. Select the output format for the video from the list. After that, click on Merge to mix the tune with your video.
Step 3: Download the finished video
Once the processing is complete, click on Download to store the edited video file to your Windows 10 computer. Additionally, you can hit the arrow tab right next to Download to save the clip to Dropbox or Google Drive. You can also hit the play button to check whether the editing is up to the mark or not!
Once you apply the three basic steps, you will know how simple and effective it is to add audio over video with the Online UniConverter.
Part3. FAQs for adding audio to video using Online UniConverter
The Online UniConverter is easy to use thanks to an intuitive and smooth interface. However, if you still have some confusion related to the online tool, then follow this section.
Q1: What are video formats accepted by Online UniConverter?
Ans: The online tool supports as many as 1000 different video file formats, including the most popular ones like MO4, MOV, WMV, 3GP, WEBM, DIVX, VOB, and more.
Q2: Can I edit my audio file after adding it to the video?
Ans: Yes, it is pretty simple to edit the audio file once you upload it to the Online UniConverter to mix it. The tool offers an editing platform to trim, cut, or loop the audio.
Q3: What are audio formats accepted by Online UniConverter?
Ans:It accepts every known audio file type that is compatible with every device. It includes WAV, MP3, FLAC, AAC, AMR, WMA, OGG, and others.
Q4: How do I put audio to a video with my Mac?
Ans: The method of adding audio to a video using the Mac system is pretty simple. You only have to access the Online UniConverter from Mac's browser and upload the video and audio before mixing it and downloading the file back to the desktop.
Part4. Conclusion
Creating a video takes a lot of effort and time. However, all could go quickly down the drain if you forget to add meaningful audio in the video's background. It is because, without any sound effects or narration, the video would seem pretty dull.
You can properly convey the message to your viewers by adding audio to video using a handy video editing tool. Now you know what type of video editing programs are helpful and how to add audio to video in Windows 10.
Though editing tools are convenient, they could cause a strain on your system's overall performance and storage. In that case, we suggest that you use the reliable Online UniConverter by Wondershare. You will be able to perform the entire audio mixing process online without ever installing any software.