Video recording has been a particular niche in the cinematic industry that has been developing with time. The era of contemporary video formats is taking over the market, and many new systems are being introduced. These systems either include different methods of video recording or new technical developments in the industry. Such a development was of the 8K camera that has been designed by various brands whose development and improvement is the epicenter of technological advancement. This particular camera is one of the most rapidly evolved products that is being inherited and tested by different manufacturers all around the world. This article discusses the best 8K cameras that are to be designed by keeping utility and professionalism on a single plate.
What is an 8K Camera?
An 8K camera is a digital camera that captures still or video images in 8K resolution, which is considerably 16 times stronger than the 1080p resolution. Our cinematic industry is the one that requires video recording cameras, and with the developing CGI technology and improving resolutions, the need for the 8K resolution recording has become a necessity. If we technically speak about the 8K camera itself, it uses a lens and a sensor chip for the efficient capture of the digital image. It is then stored into a memory card that is within the camera, followed by an output signal to a printer or any display device or even a live broadcast. The problem that has been considered while developing this system was its sensor chip that was unable to fit in a compact camera housing considering its input sizes. However, the available cameras can capture both still images and video cameras in 8K resolution.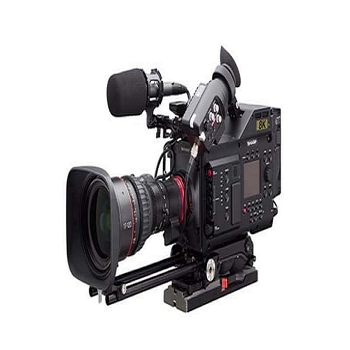 Top 5 8K Cameras
Sony UHC-8300
Video: 8K (120 fps) | Sensor: 1.25-type 8K 3CMOS | Ports: USB/SDI |Weight – 15.7 lbs. | Case: aluminum
| | |
| --- | --- |
| Price | Purchase Link |
| US$ 390 | |
This camera was designed just for professional consumption in areas where TV broadcasting and filming was required. It enables a proper shoot, edit, or on-air footages with an 8K Ultra HD format. Its innovative 1.25 inch CMOS sensor provides a very impressive advantage to this model over the other cameras. Its sharp image resolution and high transmission of sound with 62 dB signal-to-signal ratio are worth a while. The 8K content shooting is performed at 120p in HDR format with an f/1.6 prism system that supports a very wide color space. The frames that are recorded with Sony UHC-8300 can be transformed into 4K UHD format upon discretion.
Insta 360 PRO
Video: 8K (30 fps) | Ports: HDMI | | Lenses: 6 х F2.4 (fish-eye) | Weight – 5 lbs. | Case: plastic | Size: 17.1 x 14 x 7.5 in
| | |
| --- | --- |
| Price | Purchase Link |
| US$ 4219.64 | |
If users are looking for affordable cameras that allow 8K video shooting, the Insta 360 PRO provides the best services in a low budget. With its 360x360 degree coverage, it doesn't leave a single spot in its recording. It enables the minimization of the number and the visibility of the joints, which is a common term in the photo and video recording, with its Optical Flow Technology. The camera shoots at a maximum of 30 frames per second, which still requires editing in the file format that is produced. It also produces online 4K streaming.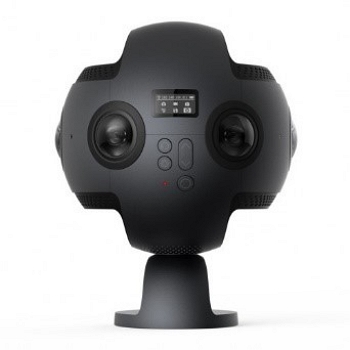 Insta 360 PRO 2
Video: 8K (60 fps) | Ports: HDMI | Lenses: 6 х F2.4 (fish-eye) | Weight – 3.4 lbs. | Case: plastic | Size: 20 x 18 x 9 in
| | |
| --- | --- |
| Price | Purchase Link |
| US$ 4999 | |
This professional camera is the follow-up of the previous model that is more enhanced and provides improved 360-degree coverage in a 5000 mAh battery with its high-quality images in 8K and even 12K with the help of the Burst Mode. It comes with 6 lenses with each lens covering a 200-degree range, which minimizes the editing of the picture as compared to its previous model. This gadget has a GPS-module inside it making its tracking effective and easy.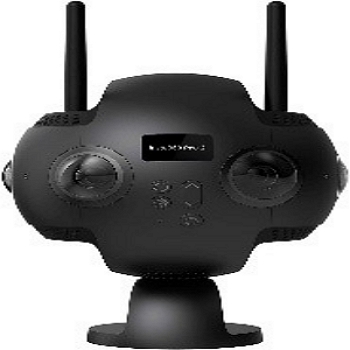 Red Weapon DSMC2 Brain
Video: 8K (60 fps) | Sensor: 35 CMOS | Ports: HDMI | Weight – 3.50 lbs | Case: plastic | Size: 4.94 x 3.78 x 4.02 in
| | |
| --- | --- |
| Price | Purchase Link |
| US$ 24500 | |
Users with monochrome choices can use this camera perfectly, reaching 8K resolutions with 60 frames per second. This camera performs video recordings under high-speed mode. For maximum detail, this camera provides a 2K resolution option with 240 fps for top-notch monochrome shooting. The camera provides a data transfer rate of 300 MB/s along with a compact body to allow a considerate use of the camera with proper detailing.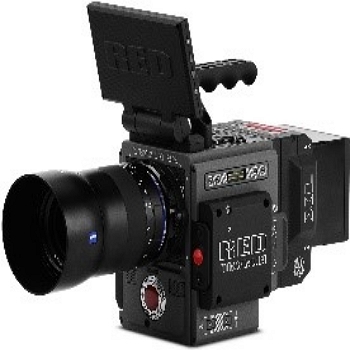 Sony F65 CineAlta
Video: 8K (60 fps) | Sensor: CMOS - 1-chip |Ports: SDI /USB HD-Y | Weight – 48.50 lb | Case: aluminum | Size: 18 in х 25 in х 29 in
| | |
| --- | --- |
| Price | Purchase Link |
| US$ 63910 | |
Most cameras that are designed for 8K recording do not focus on the audio recording feature with detail. The Sony F65 CineAlta provides a very improved audio recording quality with a 16-bit RAW format in video recording. This camera, though old, is still counted as the best in the business. The color filter and shades provided in this camera are more explicit than any other in comparison, making it an optimal gadget in the cinematic industry.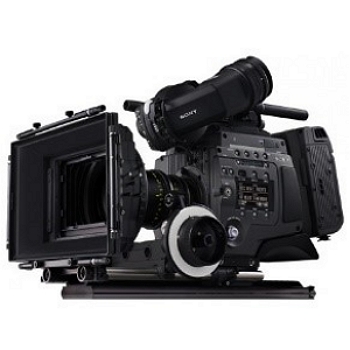 Conclusion
This article provides a detailed overview of the 8K cameras and the development that is being made in the product line with an introduction of many explicit camera models available in the market.