The explosive addition of video content has made Ultra HD videos and movies even more interesting to watch on your iPad with iPad video player. There are many modern and feature-rich video playback applications around the world, but you may need an iPad / iPhone video player to suit your style.
When choosing an apple ipad video player for devices, whether it supports a variety of video and audio formats, whether it can display subtitles, whether it can play videos from Google Drive, Dropbox, OneDrive. Need to consider The following articles include more information about the top 6 best ipad video player apps.
OPlayer Lite



Enhance the video viewing experience on your iPad with the OPlayer Light Video Player application. Supporting multiple formats, this Media Player application has many features for your favorite application.




The interface looks a bit confusing, but you don't have to pause the video and press a button to access the settings, as all the features are available on one screen.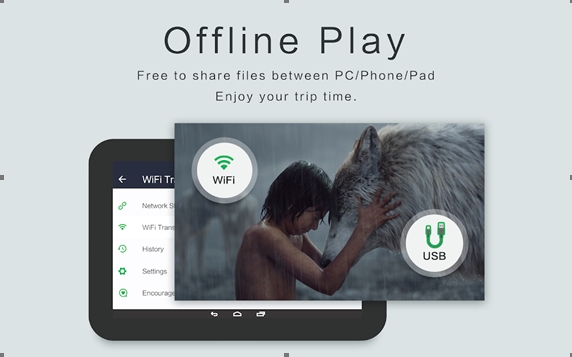 Features of OPlayer Lite:
The application supports streaming such as HTTP, ftp, simba, rtp, stsp, mms, etc.
Unlike other ipad video player, video can be played in the background.
One hand mode, only one hand can control video playback.
Support airplay, mirror, HDMI cable.
Many gamers widely use many games to stream games through the built-in browser of OPlayer Lite iPad Player applications. The free version of the application offers a great set of features. If you want to get the most out of your application features, you need to purchase the premium version.
PlayerXtreme Media Player
PlayerXtreme Media player for iPhone and iPad is a feature-packed video player application. The app supports almost any format in which you can view video content, so you don't have to worry about the format of the video playing. The application interface lets you easily browse and play content stored on your device.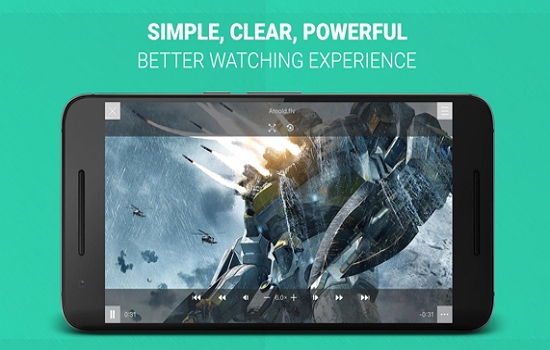 Features of PlayXtreme Media Player:
Play videos without converting to various network devices (including NAS devices, Wi-Fi hard drives, Mac, PC, DLNA / UPN applications).
The application supports casting via AirPlay and Google Chromecast.
Subtitles can be downloaded in real-time.
Volume up / down and search for LG gesture control.
KMPlayer
If you are waiting for a video player that supports 4K video on your phone, the search will end with KMPlayer. With support for multiple formats, you can watch the full video without worrying about the video format or encoding.
You can play videos from cloud storage and network services. To make this use unique, many features have been added to the easy-to-use interface.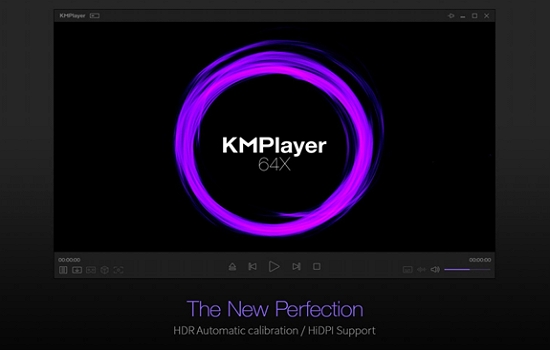 Features of KMPlayer:
Gesture function can speed up video playback and control volume.
Supports network services such as Google Drive, FTP, and Dropbox.
This video player supports various codec formats such as H.255, VP9, etc.
3D, 4K and UHD videos can be played easily on KM players.
Due to its functionality and well-designed interface, KMPlayer is one of the best free video players on the iPhone. The application is available in more than 230 countries/territories worldwide and is accessible in 35 languages.
VLC For Mobile
The list of iPhone video players that do not mention the VLC media player is incomplete. The VLC iOS app is completely disappointing because popular video players dominate the desktop. You can play the video in any format without any conversion. Or you can play multiple codecs without downloading the external codec package. The minimalist design of the player is also gaining popularity.
You can play the video in any format without any conversion. Or you can play multiple codecs without downloading the external codec package. The minimalist design of the player is also gaining popularity.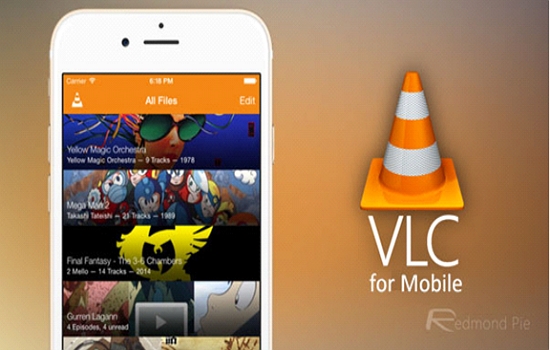 Features of VLC Mobile:
Sync video files from Dropbox, Google Drive, OneDrive, iCloud, iTunes.
Supports advanced subtitles, including full SSA compatibility.
Get gesture control and control for volume control.
You can also support HTTP, RTSP, RTMP, MMS, FTP, or UDP / RTP to run the network.
Media player requests can be locked with a Touch ID or password.
The iPhone VLC Media Player is a great video player for iPhone and iPad. You can enter URLs to import subtitles from the Internet. You can also get DTS and Dolby AC3 codecs in the app. These codecs are not commonly found in other iOS media players.
Infuse 6
For years of functionality and consistency, the FireCore Infuse 5 needs to be included in the list of iPhone's best video players. The video player can play multiple video formats without any hassle.
With great airplay and subtitle support, you can also play videos from any device connected to your network. The most interesting feature of this movie player is its clean and organized interface.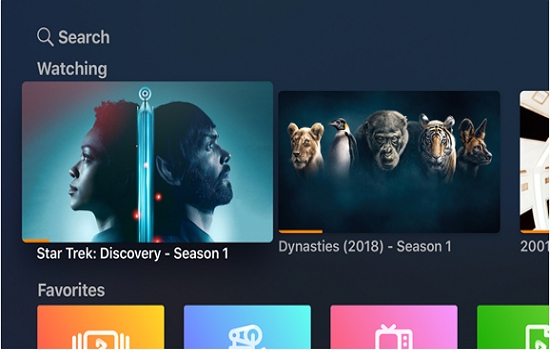 Features of Infuse 6:
Synchronize with the application tract. It lets you see which TV or movie you are watching.
Infuse 5 Media Player for iPhone can play video files of almost all formats without any delay.
The beautiful black theme brings happiness to night owls and movie watchers.
You can sync iTunes and transfer files via FTP.
There are two versions of the application, a free version, and a paid version. The Paid iPhone Video Player offers you advanced features like 4K format support, high definition quality audio, and cloud streaming. This version also has some great features that make it one of the best movie players on the iPhone.
Summary
Top 5 video players for iPhone and iPad as above. We've listed the key features of each player. We hope these features help you find the best player for your needs. If you miss your favorite iOS video player on the list, please leave a comment below.