With the popularity of smartphones and video editing tools, it is obvious that the video-making industry is continuously gaining popularity among creators and video fanatics. And as people become more engaged with social media, the need to craft an eye-catching video for a better viewer experience is now a trend everyone follows.
One way to make your videos stand out is by removing their background. With the help of a video background changer. Removing your video background offers plenty of advantages, such as better video presentation, privacy, and a cleaner, more professional-looking background for your viewers.
With all these being said, Here is are the top 10 video background changer apps of 2022.
Part 1: Recommended Video Background Changers For Mobile Phones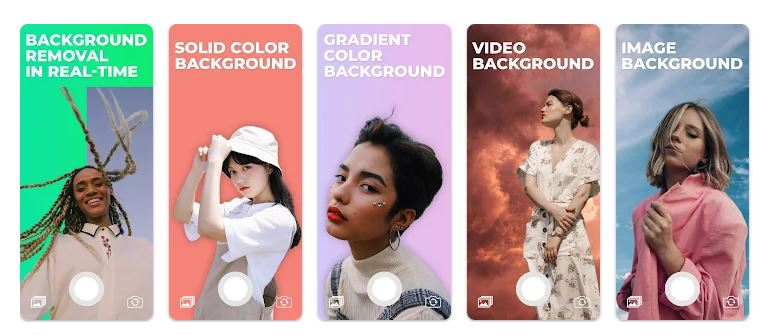 Supporting System: Android 5.0 and up
Pricing: Free
First on our list is Video Background Changer by MAA for Apps. With more than 1 million downloads on Google Play and a decent user rating of 3.9/5, Video Background Changer is an app you can rely on for clean and creative video background editing.
What's impressive about this video background changer app is its real-time ability to change your video background. Video Background Changer has impressive features such as the Green Screen effect, which enables you to change the video background using a solid or gradient color.
You can also use your favorite image or video clip as your background. With this app, you do not need to learn timeline editing and complex tools, as it automatically removes your video background with just a few taps!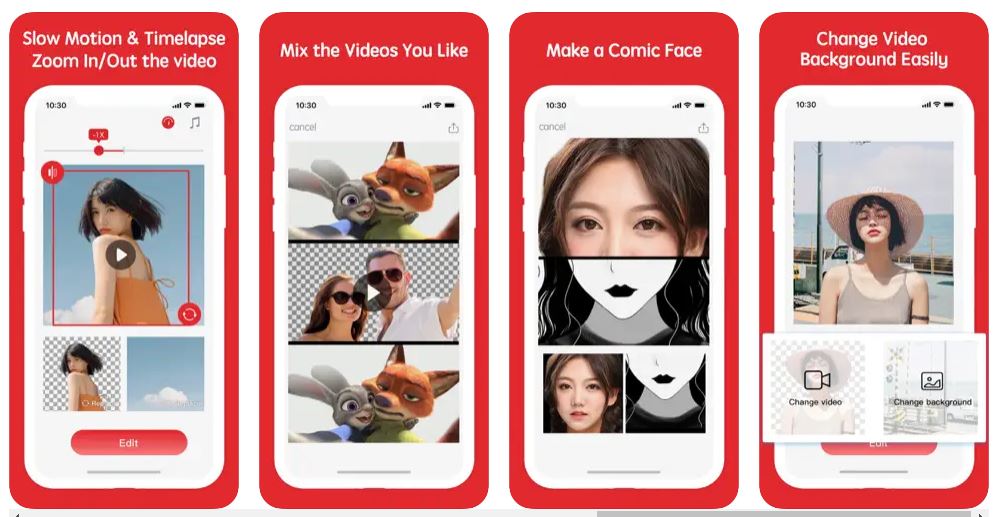 Supporting System: Requires iOS 12.0 or later.
Pricing: Free. VIP Membership Subscription costs  $2.99 USD annually.
Next on our list is a background-changing app for video exclusive for iPhone users. With an impressive  4.1 over 5 rating in the App Store, Erase & Change Video Background remains one of the top picks for editing video backgrounds using high-tech features.
Erase & Change Video Background app aids in removing and changing portrait video backgrounds through simple steps. As the app uses advanced AI algorithms, you can be sure that your video portrait segmentation and processing are done accurately.
Moreover, the app allows you to incorporate other videos or pictures into your video to create a futuristic video portrait with a compelling background that you can directly share with the world via Instagram, Facebook, Twitter, Mail, and Other Apps.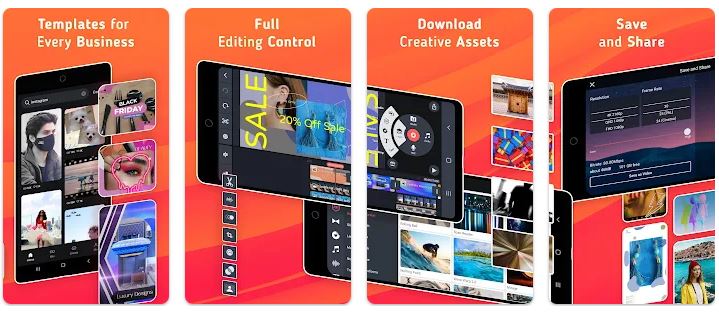 Supporting System: Android 8.0 and up
Pricing: Free. Offers in App purchases that costs $0.99 - $79.99 per item
Kinemaster is a powerhouse name when it comes to video editing; that's why there is no reason we can't miss it in our list of best video background changer apps for android. Awarded as Google Play's top #4 Grossing Video player and Editor with a whopping 100 million downloads, Kinemaster is one of the go-to apps for video editing- especially in changing video backgrounds!
One of the many promising features of Kinemaster is the Make A Mix feature which allows you to use the app's video template and change it according to your preferred video or image, making your video background more personalized than ever!
You can also explore Kinemaster's library of professional editing tools such as cut, crop, images, stickers, special effects, color filters, color adjustments, keyframes, and motion graphics. Moreover, Kinemaster lets you save your video file in 4K and instantly share it with your favorite social media platform.
Part 2: Useful Tools To Change Video Backgrounds On PC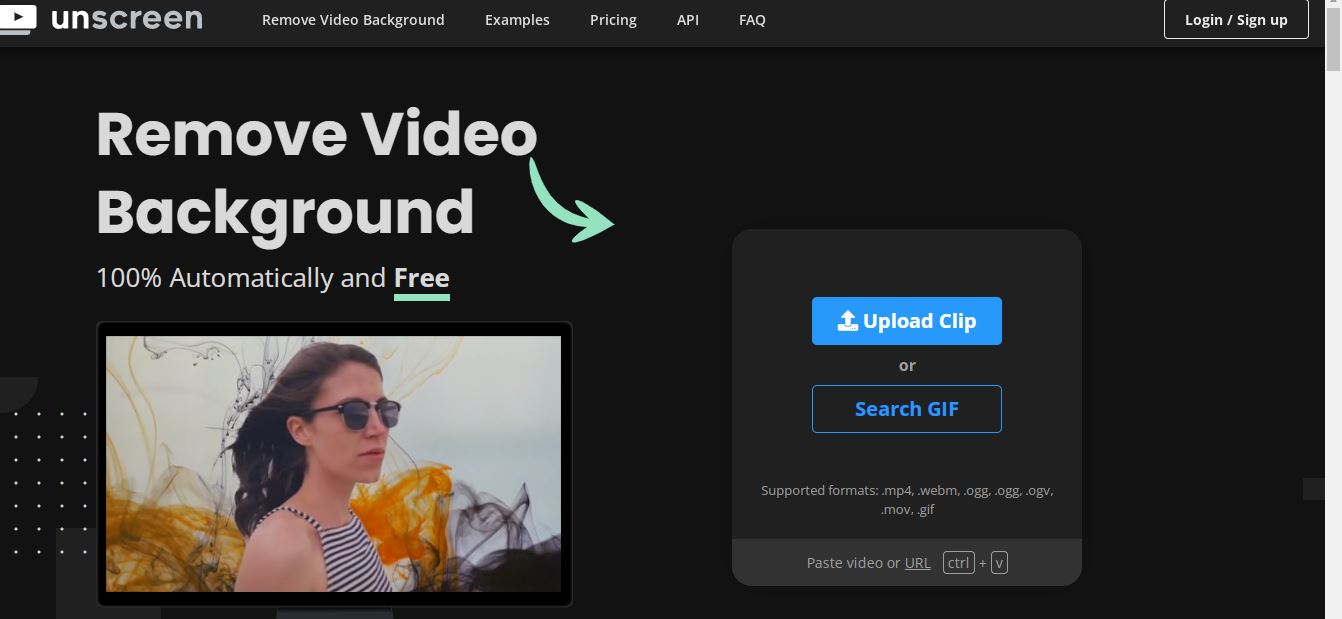 Supporting System: Web
Pricing: Free. The subscription Plan starts at $1.98 per 1-minute video.
Intending to say goodbye to green screens, Unscreen maintains its spot as one of the ideal video editors that can change the background online. This online video background remover automatically removes your backdrop without using fiddly techniques.
A feature that Unscreen is proud of is the AI technology, which performs video background removal accurately. You need to download your video clip from your device or paste a URL; the app will remove the video background in no time. Moreover, the Uncreen Pro allows you to edit full-length videos in HD resolution with no watermarks. Finally, you can download your edited videos in mp4, WebM, Ogg, MOV., and gif formats.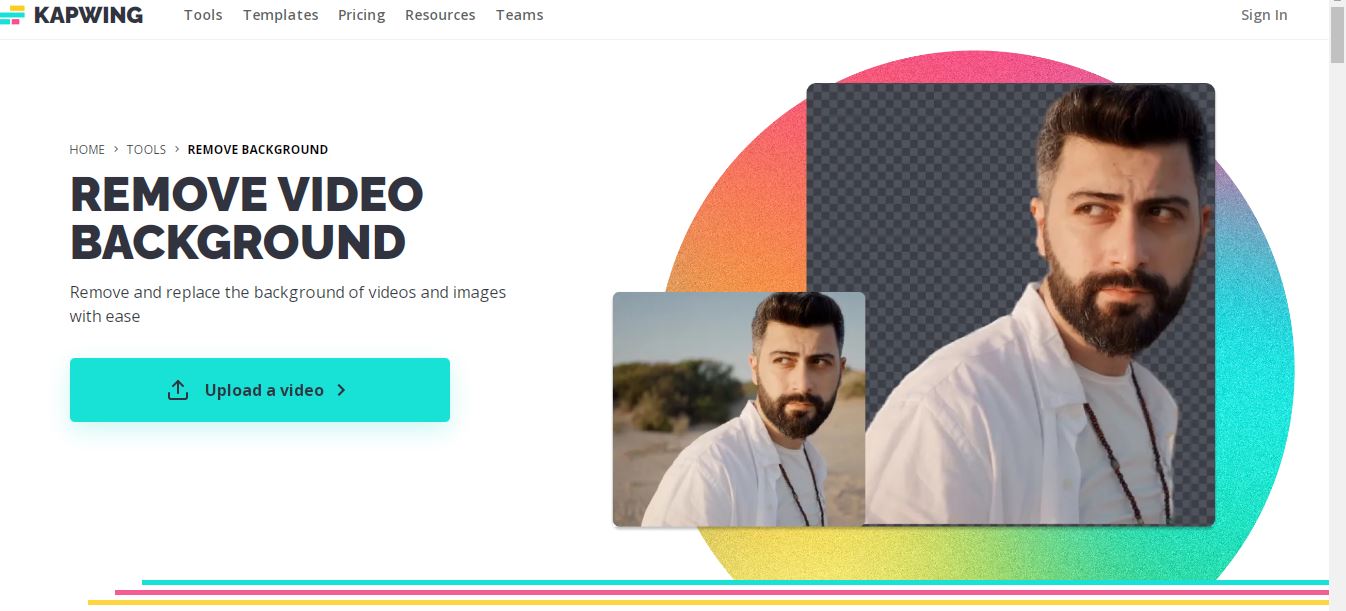 Supporting System: Web
Pricing: Free to start. Kapwing Pro starts at  $16 per month.
Kapwing is a cloud-based video background changer and editor with a timeline view editor you can access through simple clicks. One of its tools, the video background remover, enables users to remove and change video backgrounds seamlessly in just a few seconds.
Not only Kapwing offers non-linear video editing, but also access to its library of filters, effects, photos, and videos to help you in enhancing your video background. Kapwing can also repurpose your video using another video clip or image from your device or the internet.
Although the free version of Kapwing has limits, like exporting edited videos, unlocking Kapwing Pro's offered advanced tools and features will surely benefit you in a good way.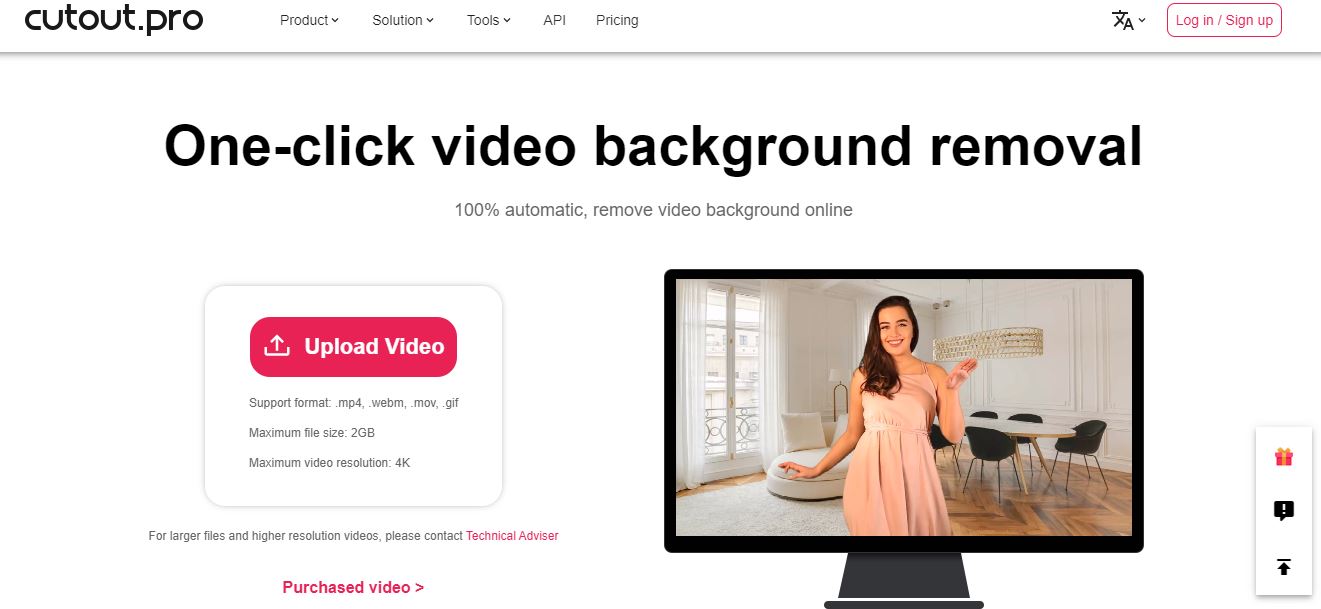 Supporting System: Web
Pricing: Free for 5-second videos. Longer video editing starts at $0.143 per second.
Cutout Pro has an edge in AI editing among the two previously-mentioned video background changer apps. It offers features like AI Video Enhances, Blur Background, AI Image, and a Video Background Remover,
Cutout Pro lets you upload a file up to 2GB and 4K. Then, you can make your video transparent, change the background video or remove black or any color background online in a second without using expensive equipment.
Although Cutout Pro lets you preview a part of your video, you still need to pay for longer video editing, which makes sense as it offers many advanced features.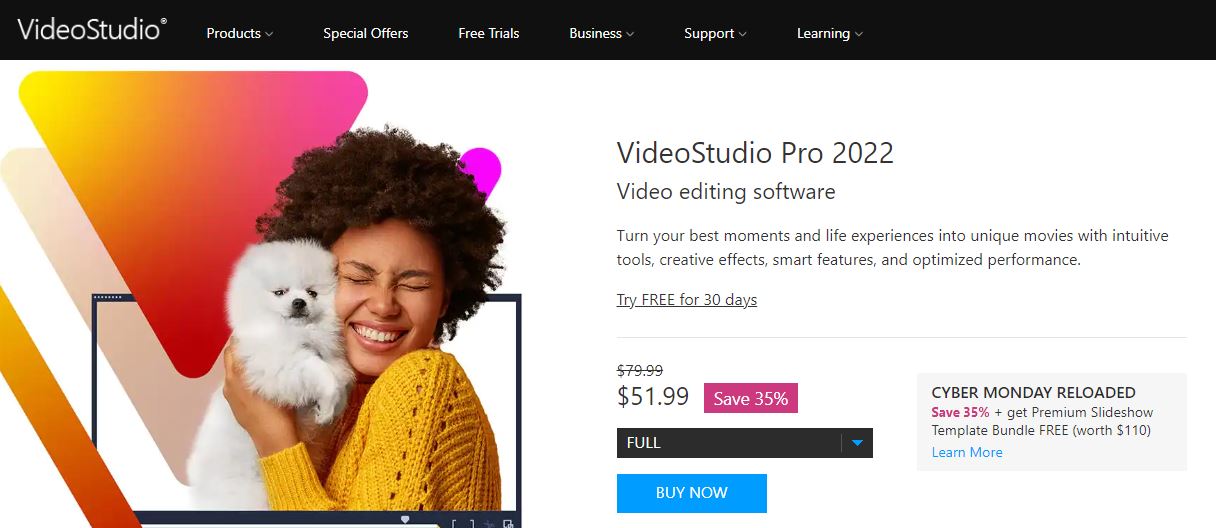 Supporting System: Windows 11, Windows 10, Windows 8, 64-bit only
Pricing: Free 30-day trial. The Pro version starts at  $51.99 a month.
VideoStudio Pro is a video editing software with many handy tools and features. One of those is its video background changer.
Some notable features of VideoStudio Pro are the creative effects, overlays, AR animated stickers, and titles you can add to your videos. VideoStudio Pro uses timeline editing to easily drag and drop your video clip and remove the background.
VideoStudio Pro has a Chroma Key feature to pick up a solid-color background and remove it from your video. Then, you can select from the app's decent collection of templates to add as your new background or upload a photo or video from your device.
Part 3: Best Video Background Changers Online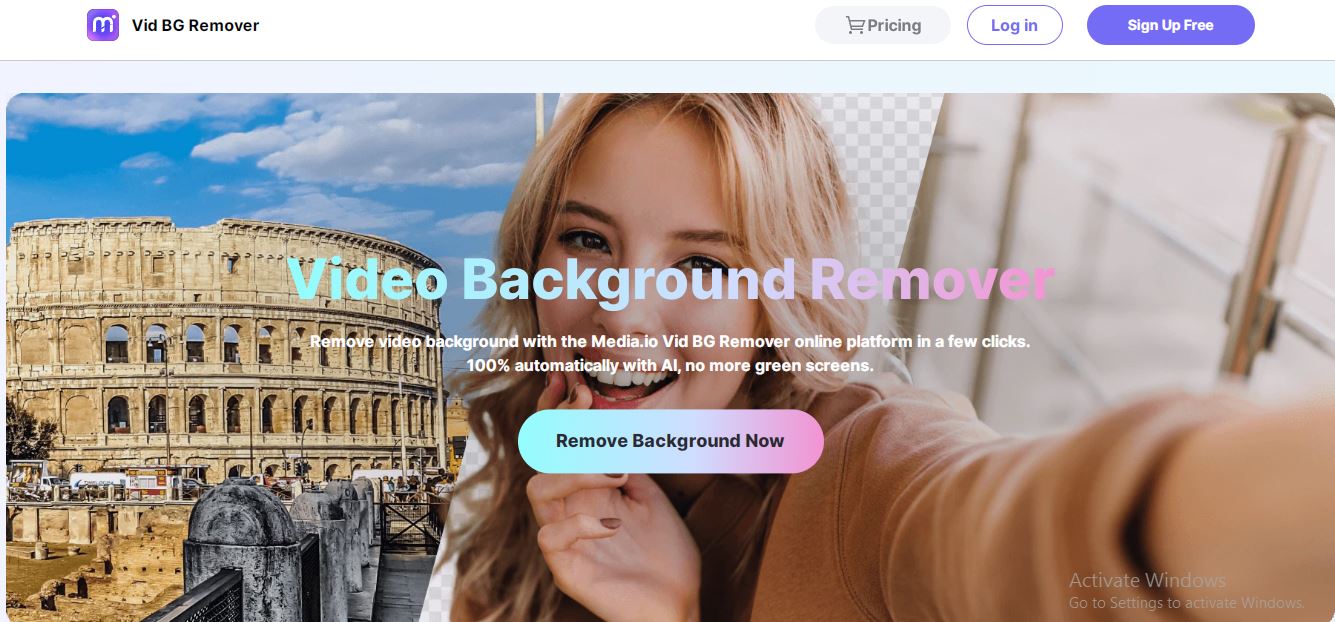 Supporting System: Works in any device
Pricing: Free for 30-second videos. Monthly Plan starts $25.50 a month
Media.io is a trusted online video editing software for its all-in-one video editing tools loaded with handy and creative features. And in addition to these tools, Media.io launched its Video Background Remover.
Vid BG Remover lets you remove your video background seamlessly with smart AI technology that guarantees 100% accurate background removal without the help of a green screen or any other complicated techniques.
One of the many things you'll love with this tool is its user-friendly interface and simple operations that easily isolate your video from its background. Also, it supports MP4 and MOV formats and works on any device, including iOS, Android, and Linux!
Ultimately, Media.io is free to use with unlimited previews and no watermarks. It works best on portrait videos, but more exciting features are yet to come as the software improves!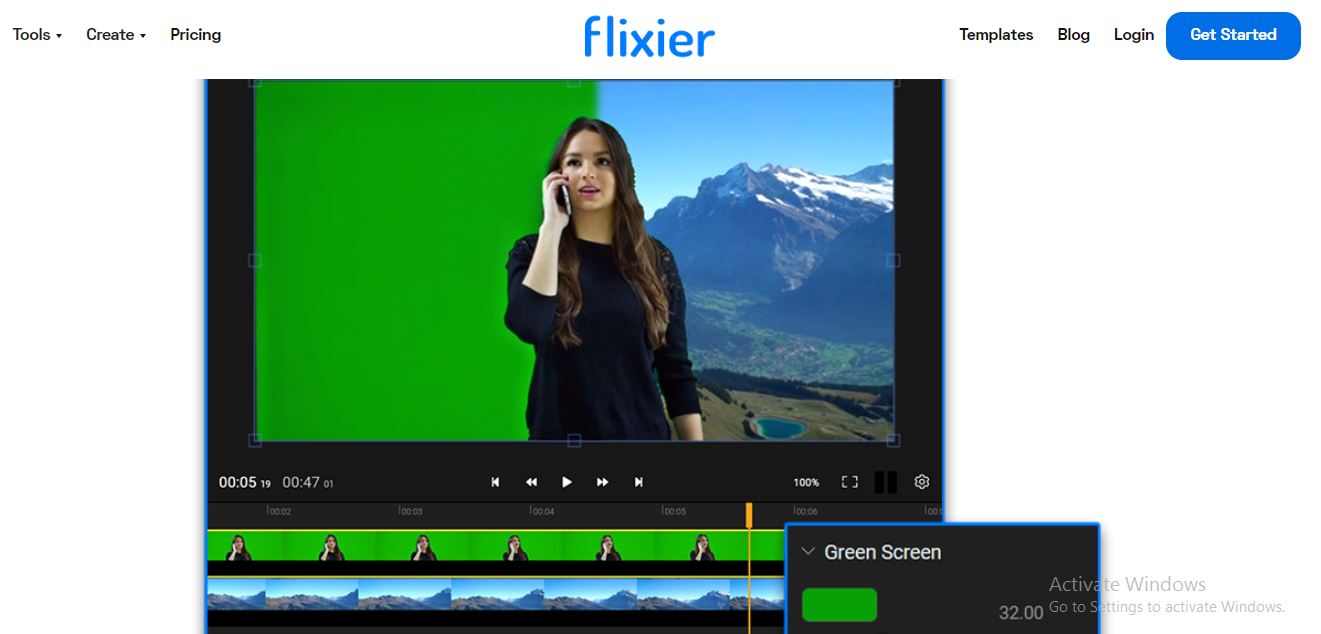 Supporting System: Works on any device
Pricing: Free to use. Pro Plan starts at $14 a month.
Flixier is a good chroma background changer app online that offers competitive and affordable editing tools. Its Chroma Key video editor lets you pick any color from your video and remove it with a slider.
Like VideoStudio Pro, Flixier uses timeline editing to remove your video background. Some of the notable features of Flixier are the built-in stock footage libraries, powerful video effects, and a free video editor and recorder.
Flixier's free version offers the basic features and tools you need for editing. However, its Pro Plan provides another advanced tool for better video output.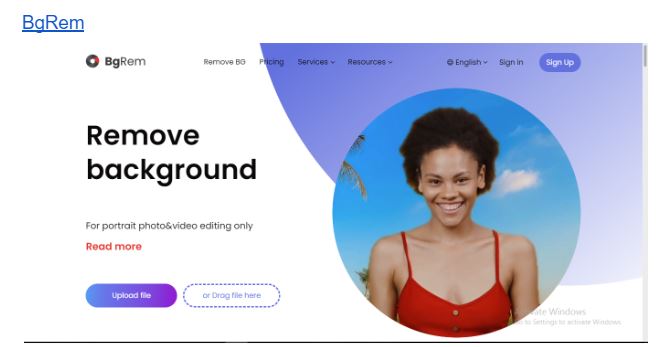 Supporting System: Works on any device
Pricing: Free to use. Pro Plan starts at $1.35 per minute.
BgRem is a cloud-based photo and video background changer app which you can use for free. It lets you choose a photo/video/color background from its library and make it transparent or upload your own. Moreover, BgRem gives you access to many fonts, a variety of soundtracks, and cool stickers. You can also animate your video background and save it in .mp4 or.gif format.
However, it is worth noting that BgRem is only limited to portrait videos. Furthermore, you are advised to only upload still videos with no animations or actions.
Part 4: Useful Tips For Changing Video Backgrounds
There are some important tips to consider when changing your video backgrounds.
First, use a bright, lurid color. This technique will allow you to easily and safely remove that color from your background without compromising the other colors or designs in your video.
Make sure that your clothing and accessories do not match the color of your green screen since you could inadvertently remove more than you intended from the screen if you do not pay attention to those key details.
And the most important tip is to choose an appropriate video background changer app, for it not only helps you bring the best out of your videos but also saves you time and effort.