In today's modern era, where digital content and video making is an in-demand industry, it is important to keep up with the latest trend, especially in video editing. One technique that will help your videos garner attention is by changing video backgrounds. And it is achievable with the help of CapCut background remover.
There are various reasons to try this technique. For one, you can add a layer of privacy to your videos or make your subject stand out. Changing the video background can also help you choose an appropriate backdrop that will fit the theme of your video for a better presentation.
Today, you will learn how to remove backgrounds in CapCut and an alternative tool you can use
Part 1: Overview of CapCut Video Editing Software
Before we proceed to the how-tos, let us first understand Capcut video editing software in-depth.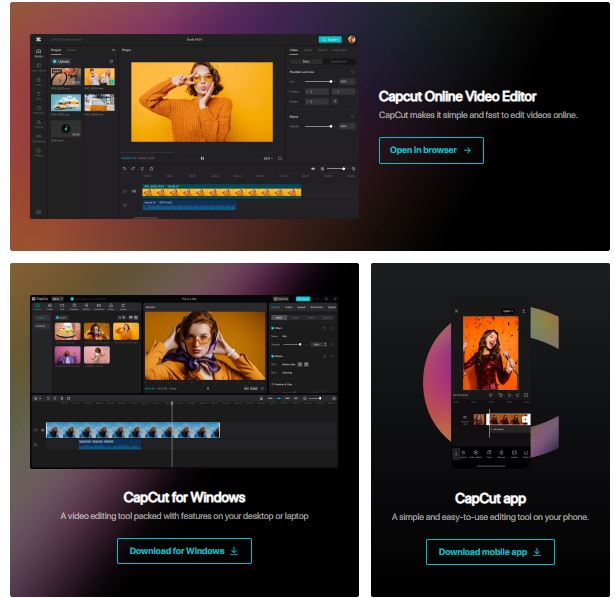 CapCut (formerly Viamaker) is an all-in-one video editing software available on the Web, Windows, iOS, and Android. Ranked as #2 in Video Players & Editors Category with more than 500 million downloads and impressive 4.4 over 5 ratings on both Google Play and Apple Store, Capcut remains one of the best apps for crafting trendy and high-quality videos.
Aside from these, Capcut also offers tons of professional tools and powerful features you can access for free. Its rich library of materials is available for commercial and personal use. Moreover, the app is proven easy to use, especially for creators who are newbies in video editing.
Who developed CapCut?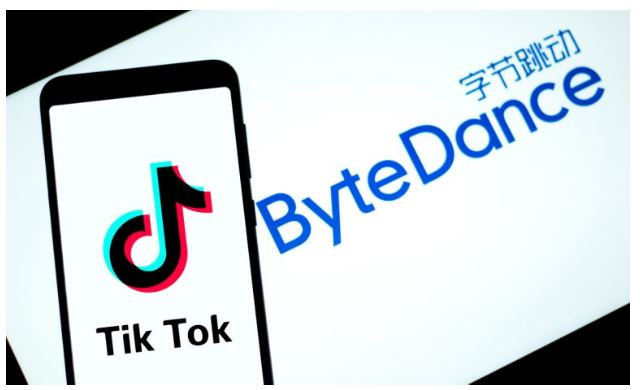 The creation of CapCut started with Jianying, a popular Chinese video editing software developed by Tiktok's developer ByteDance, released last 2017. Then, Shenzhen Lianmeng Technology released a similar version of Jianying in the market called Viamaker, which was eventually bought by ByteDance and rebranded as Capcut last 2020.
CapCut Features
One of the main reasons for CapCut's phenomenal success is the plethora of features it offers, especially to Tik Tok users. Here are CapCut key features you should try:
Split Function
CapCut's Split function removes unwanted video parts by adding two or more screens in a single frame. Open a video, tap the Split function, and let CapCut precisely split your videos.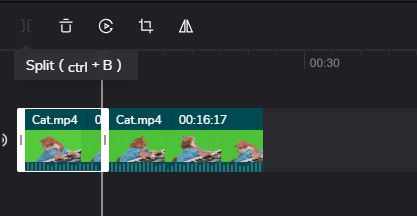 Basic Video adjustments
CapCut offers basic video adjustments where you can modify your video's size, position, rotation, blending and opacity.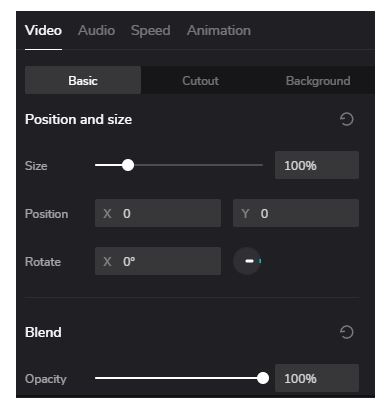 Transitions
Add different transitions to your videos using CapCut. Select from Basic, Camera, Effect, Social Media, MG, Slide and Mask.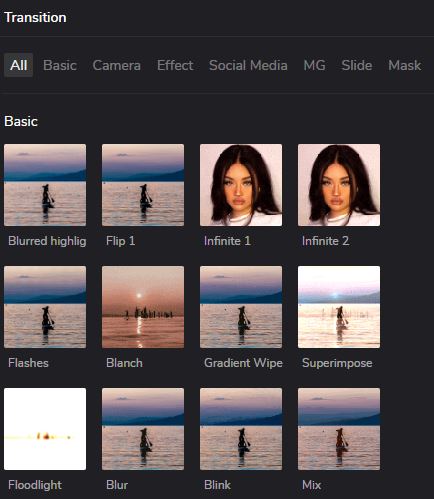 Background Remover
One of the most prominent features of CapCut is its background remover. It eliminates unnecessary video backgrounds with a single press. You can restore it whenever you want using the same method.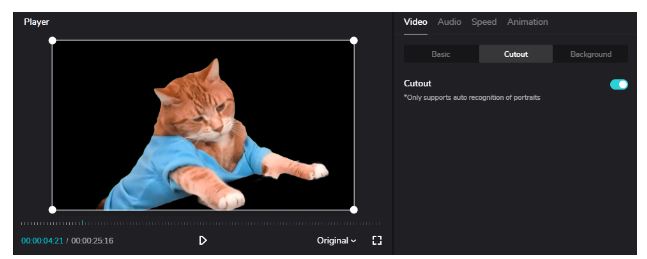 Stock Videos
CapCut gives you many options to create eye-catching videos with its numerous trendy stock videos.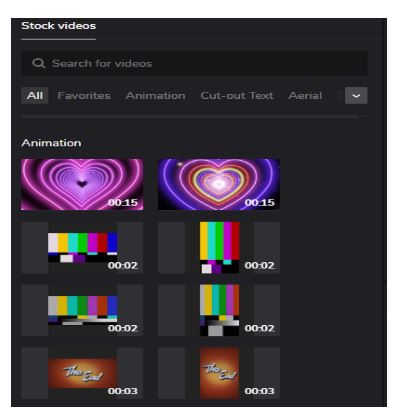 Effects
Discover different video effects with CapCut to make your professional-looking videos. There are many effects to choose from, such as 3D, Freeze, Retro, Zoom, Party, and many more.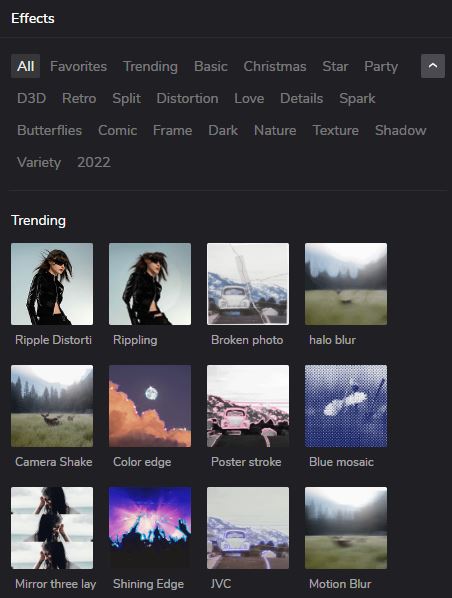 Animations
Bring your videos to life with a wide variety animations in CapCut. Choose from In, Out or Combo.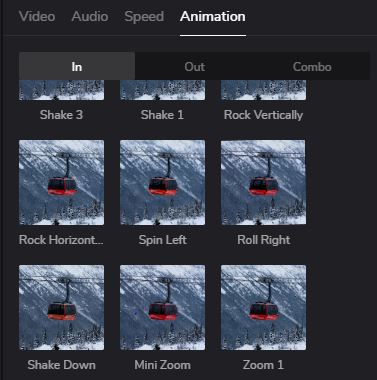 Library of GIFS and Stickers
You can access your favorite GIFs through GIPHY with CapCut. Additionally, you can play with different types of stickers and use it for your video editing.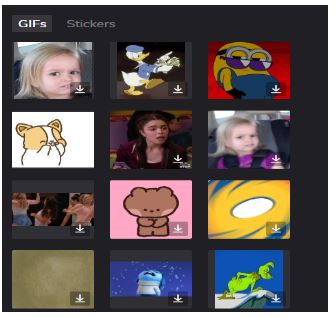 Pros and Cons of CapCut
Now let us talk about the advantages and disadvantages of using CapCut. To start, CapCut has a straightforward interface ideal for beginners. CapCut has a rich library of copyrighted songs and many templates, effects, filters, and transitions. It is also easily accessible as it supports more than 20 languages. Ultimately, it offers easy exporting files to social media platforms like TikTok.
However, CapCut only allows you to add a single video and audio track. So, think twice before using the app if you are working on several videos or audio. Also, you cannot adjust your FPS to more than 60. Not to mention CapCut's  15-minute video limit. The app also has occasional glitches and bugs which need to be fixed.
Although there are a few things that need improvement, it does not erase the fact that CapCut is one of the best video editing software, especially for beginners.
Part 2: How To Remove A Video Background In CapCut?
Using CapCut background remover is very easy. In this tutorial, we used CapCut for browsers.
Step 1

Go to CapCut's official website and select Open CapCut in your browser.

Step 2

Choose the type of video you want to make and click Create.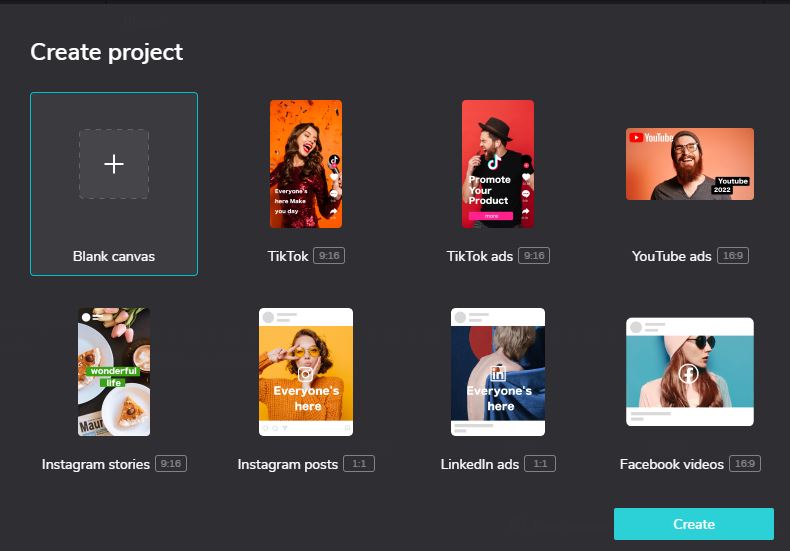 Step 3

Upload your video from your local device, Dropbox, Google Drive or simply use the Drag and Drop function.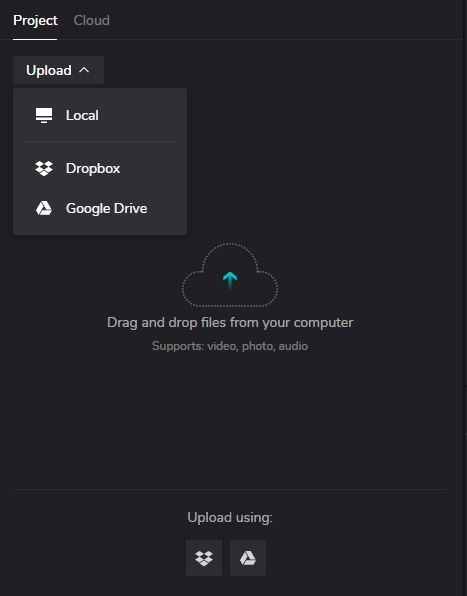 Step 4

Drag and Drop your uploaded video into your timeline.

Then, select your track to make adjustments.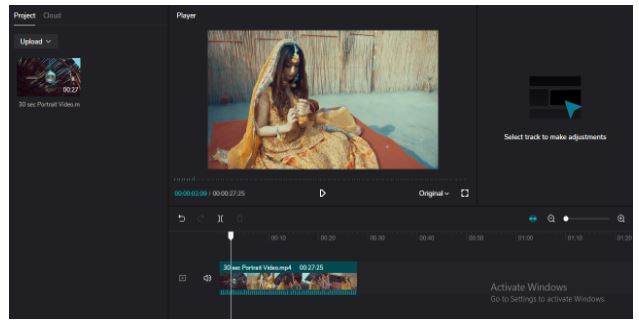 Step 5

Finally, click Video>Cutout.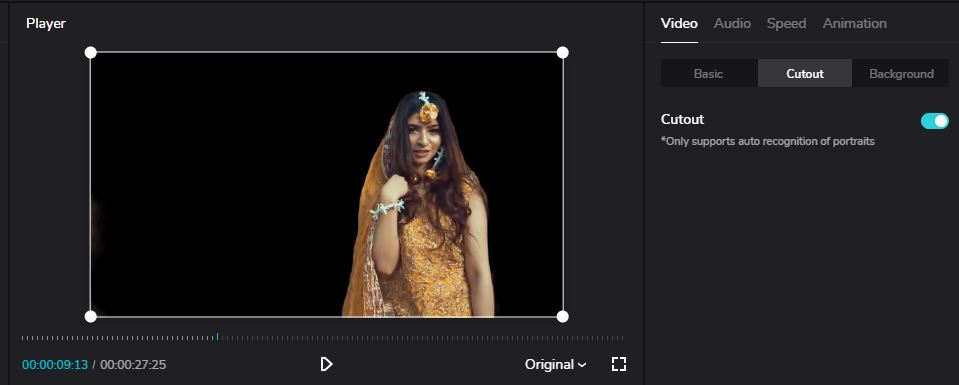 Part 3: How To Add A Video Background In CapCut?
Now that you finally removed your video background, you might want to replace it with a new one. Here's are the steps on how to add a background in CapCut:
Step 1

First, remove your background using the tutorial above.

Then, go to Video>Backgrounds.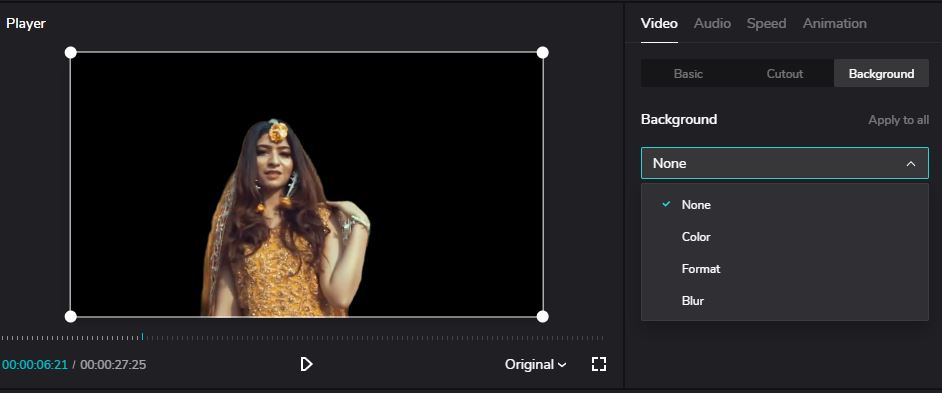 Step 2

Then,select your desired video background from Color, Format or Blur.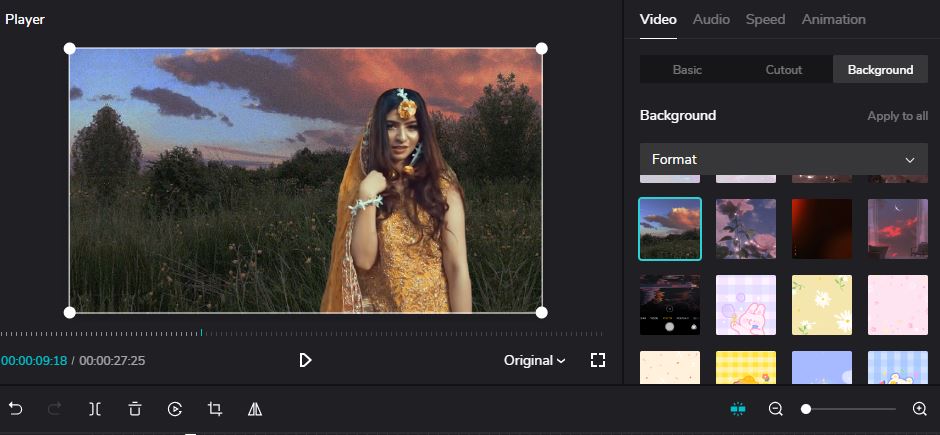 And you're done! CapCut will automatically apply your chosen video background just with a click!
Part 4: Video Background Editing Alternatives To CapCut
Suppose you want to try a CapCut alternative for removing your video backgrounds; Media.io Vid BG Remover is an online video editing software you can consider.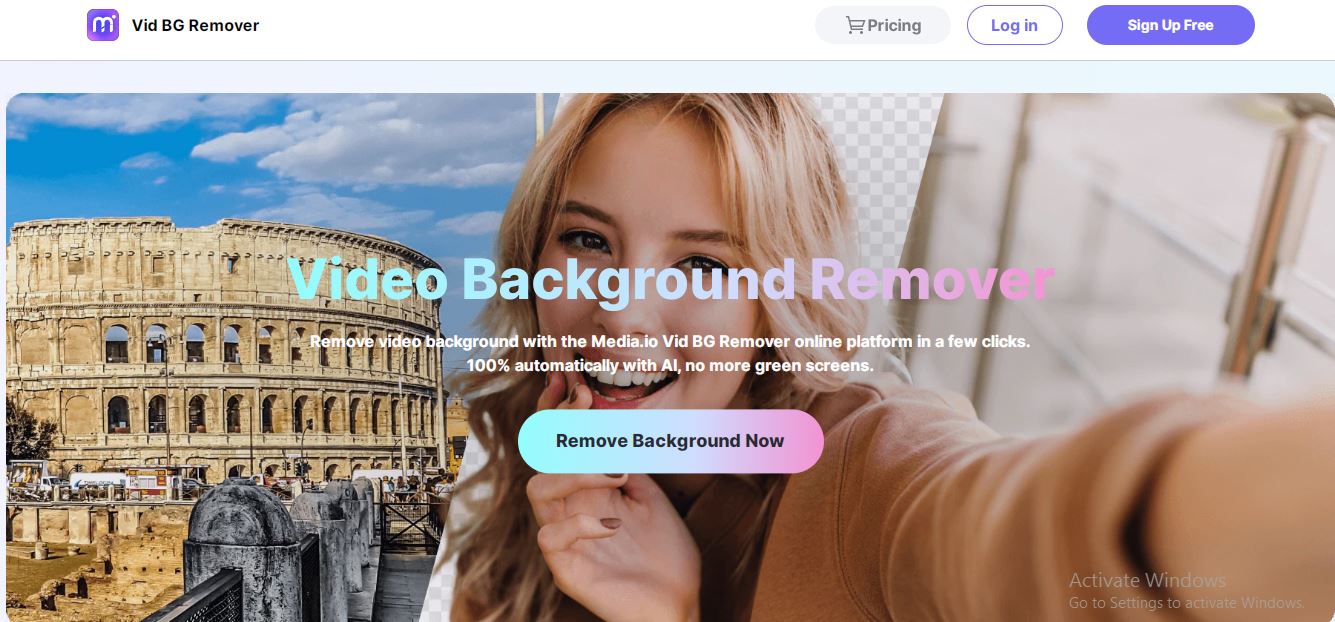 Supporting System: Works in any device
Pricing: Free for 30-second videos. Monthly Plan starts $25.50 a month
One of the latest features of the popular video editing software Media.io is its video background remover. Like CapCut in browsers, Media.io Vid BG Remover is an online editing tool that works on any device for free.
Vid BG Remover uses a smart video background removal tool powered by the latest AI technology. And with just three easy steps, you can effortlessly remove your video background in a few seconds!
There's so much to love about Vid BG Remover. Aside from instant background remover, it is also a beginner-friendly tool that allows you to remove video backgrounds without losing the overall quality of your video!
Additionally, Vid BG Remover supports MP4 and MOV formats and works on any device, including iOS, Android, and Linux!
Ultimately, Media.io is free to use with unlimited previews and no watermarks. Although, for now, it only works best on portrait videos, Media.io is yet to unravel some exciting features, such as a background changer!
Nevertheless, Vid BG Remover remains the best alternative to CapCut for your video background editing needs.