There are many reasons why you should remove your video background. Either for personal privacy, video enhancement, or to add more elements to your video. Whatever reasons you have, learning to remove video backgrounds in Canva is a skill you should learn.
With many apps and video editing software adding a video background remover to their tools, here comes Canva Video Suite, the newest addition to Canva's handy tools. Its newest feature, a one-click video background remover, is gaining attention, and we are trying it for ourselves to show you how it works!
Part 1: Overview of Canva Video Editing Software
We are all familiar with Canva as a photo and graphics editor. But did you know that Canva now has a video editing tool? Let's get to know more about this new feature.
What is Canva Video Editing Software?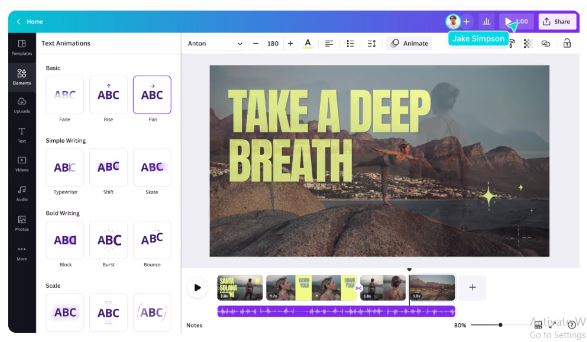 Canva is an Australian-based online graphic design tool launched in 2013 to empower everyone to create, design, and publish their craft. It was in October 2021 that Canva finally launched a video editor called Canva Video Suite.
This free video editing tool features a simple user interface and a wide range of customized templates, a huge library of fonts, stock photography, illustrations, video footage, and audio clips, simplifying complex video editing.
Available for free on the web, Windows, Mac, Android, and iOs, Canva combines intuitive editing, recording, and collaboration features, thousands of customizable video templates, and an extensive media library in one easy-to-use collaborative platform.
Who are the developers of Canva?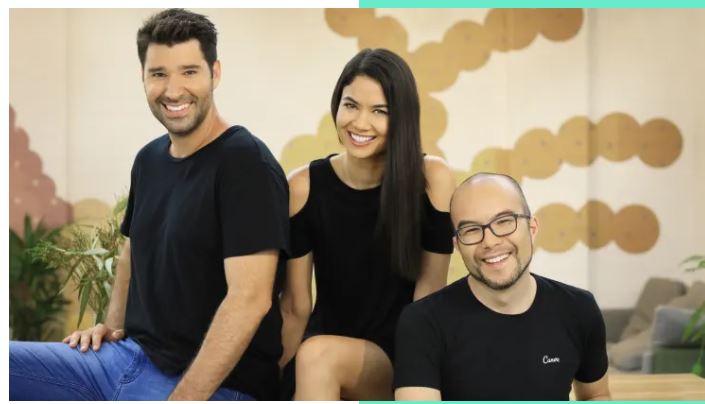 The inception of Canva started with Cameron Adams meeting the couple Melanie Perkins and Cliff Obrecht, who runs a school yearbook business called Fusion Books. One former workmate of Cameron asked him to meet the couple, and that's where these three started their vision for Canva.
What are the features of Canva Video Editing Software?
Customizable Templates
Never start with a blank page with Canva's customizable templates suited for various industries and social media platforms.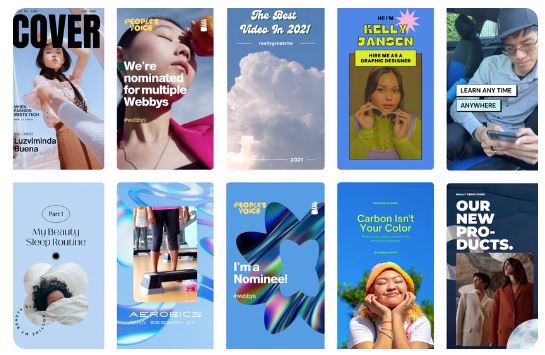 Video Animations
Excite your viewers with video with animations that you can add to any video element or an entire frame.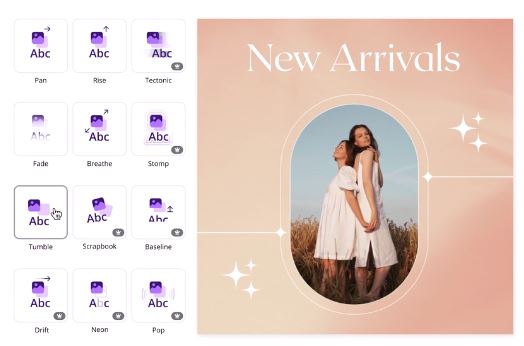 Content Planner (Pro)
Canva's unique content planner on Canva Pro lets you schedule your social media uploads and posts.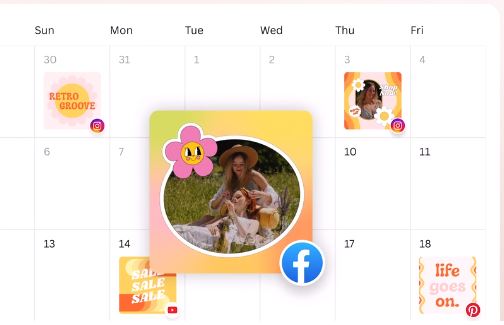 Brand Kit (Pro)
Build brand reputation with preset brand fonts, colors, and logos for a unified and sleek look across all designs.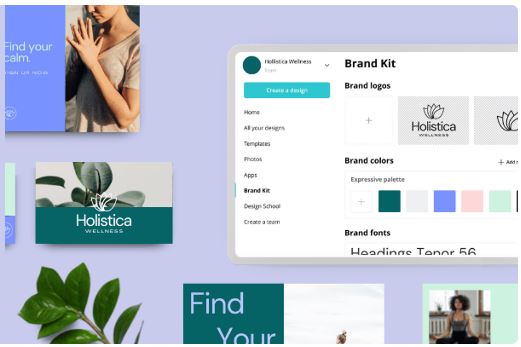 Video Transitions
Bring out the storyteller in you to showcase scene changes, smoothly move the story along, or seamlessly join separate shots using Canva transitions.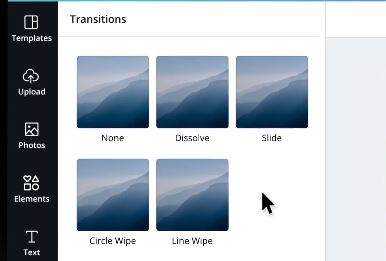 Video Resizer
Use Canva's Magic Resizer to resize a video in seconds using TikTok, IG, Reels, and other social media presets.
Text Animations
Make fun video captions and descriptions by applying Canva's text animations, which impact your video project.
Sound Effects
Enhance your video project by adding exciting sound effects that energize, soothe, and bring your videos to life.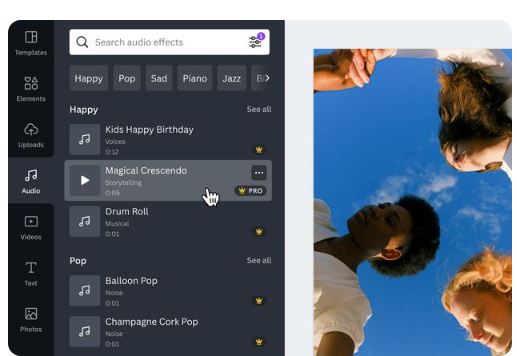 What Are The Pros And Cons Of Using Canva Video Editing Software?
The best thing about Canva is its rich library of built-in templates for your various editing needs. From fashion, food, fitness, and even real estate, Canva has a template for you. Additionally, Canva's library of watermark-free stock footage, clips, effects, music, graphics, and stickers is available anytime. Moreover, the software has professional pre-sized formats for YouTube intros, social media videos, and advertisements.
What we don't like about Canva's video editing tool is its limitations. You cannot access the video background remover and other special video adjustments using the free version. The video length for editing is also limited to 90 seconds, and most advanced features are only available in the Pro version.
Part 2: How To Remove A Video Background In Canva?
Before proceeding with the tutorial, please note that Canva's Video Background Remover is only available in the Beta version.
Step 1

Open Canva in your browser and click Edit a video.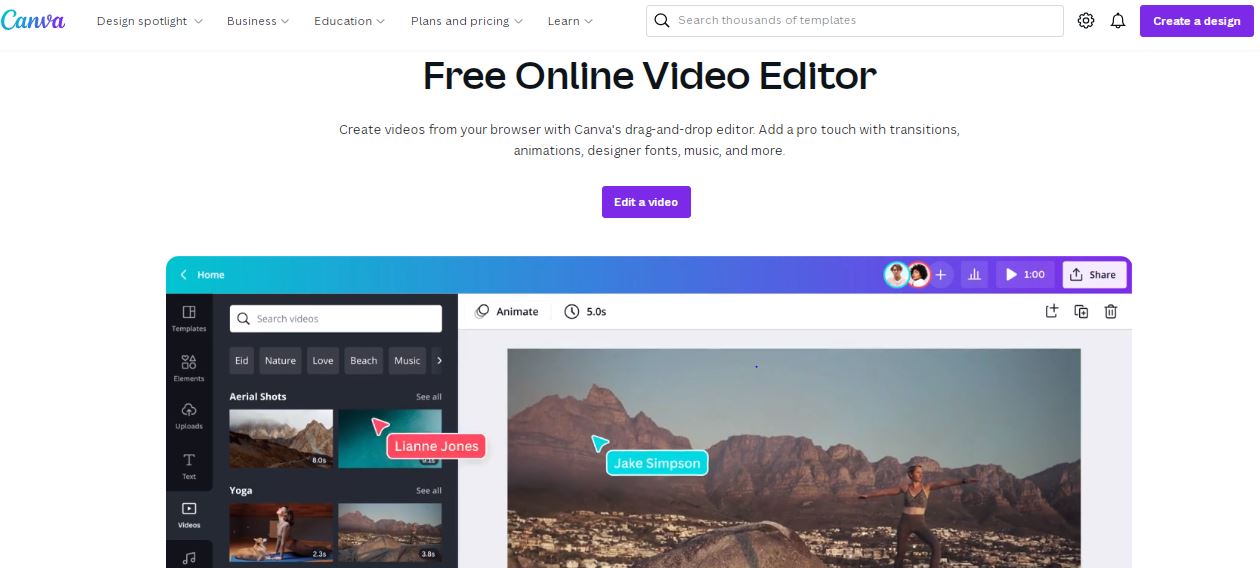 Step 2

Import your video by clicking Upload or accessing online platforms like Google Drive and Facebook.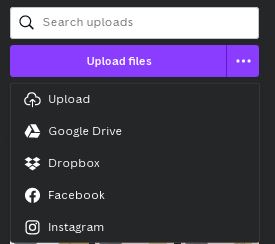 Step 3

Add your video into the timeline and click Edit Video.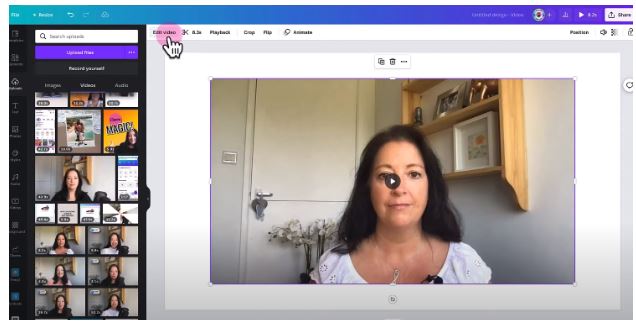 Step 4

Finally, Click Effects>Background Remover.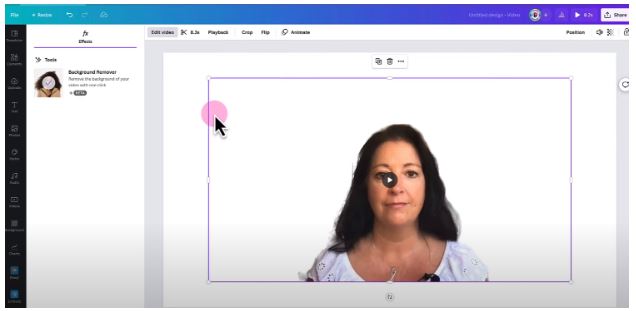 Part 3: How To Add A Video Background In Canva?
Now that you removed your video background, adding a new one to your track is easier. Just keep your video with a removed background and do the following steps:
Step 1

Go to the left side of the editor and click Videos.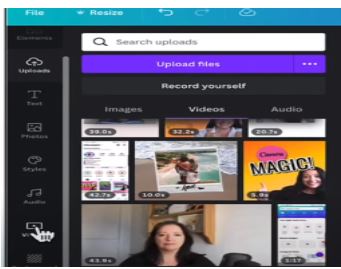 Step 2

Select from Canva's library of videos and drag it to your track.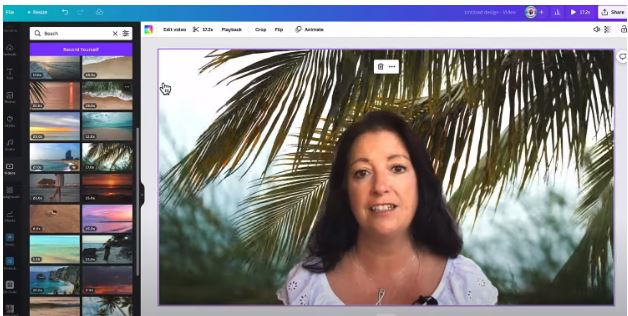 And you finally added a new background to your video! Remember that there are many background options you can try. Be it a photo, graphics, stickers, or animated backgrounds.
Part 4: Video Background Editing Alternatives To Canva
If you wish to use an online video background remover with no timeline editing and do not require a subscription to access the background removal tool, try Medai.io Vid BG Remover.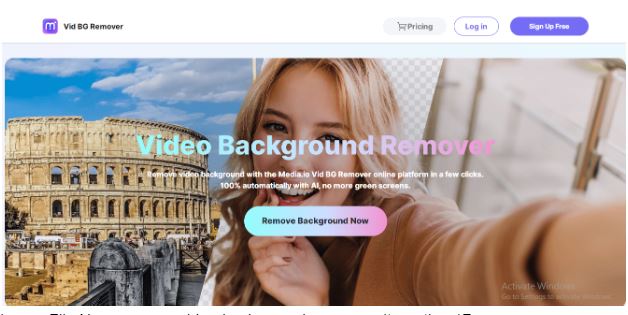 Key Feature
One of the latest features of the popular video editing software Media.io is its video background remover. Vid BG Remover uses a smart video background removal tool powered by the latest AI technology. And with just three easy steps, you can effortlessly remove your video background in a few seconds!
Pros
Vid BG Remove is a beginner-friendly tool that instantly removes video while maintaining its original quality. Moreover, it saves your edited videos in a WEBM format which you can instantly share to any social media platform. Also, Vid BG Remover supports MP4 and MOV formats and is free to use with unlimited previews and water-mark free videos.
Cons
For now, Media.io only works best on portrait videos. But, the online software is yet to add some exciting features, such as a background changer and more!
Supporting System
Works on any device
Pricing
Free for 30-second videos. The monthly Plan starts at $25.50 a month.