Background blur is a common technique that video-makers use to add a professional-looking effect when presenting content. This technique helps lessen distractions in the background and makes the video's focus stand out among other irrelevant details. You can use the same effect to avoid messy background interruptions during important online meetings. This way, you can have a clearer presentation with a neat background and even secure your personal privacy.
The ability to use blur video background may sound complex, especially when you want to use the effect during real-time presentations and online video content. So, we introduce you to the best online video editor apps that will help solve your problem in applying a video blur effect and list a handful of guides on how to perfectly blur video backgrounds.
Part 1: 4 Best Ways of Blurring Video Background Online And Free
Here's a list of top online apps to help in applying video background blur effects.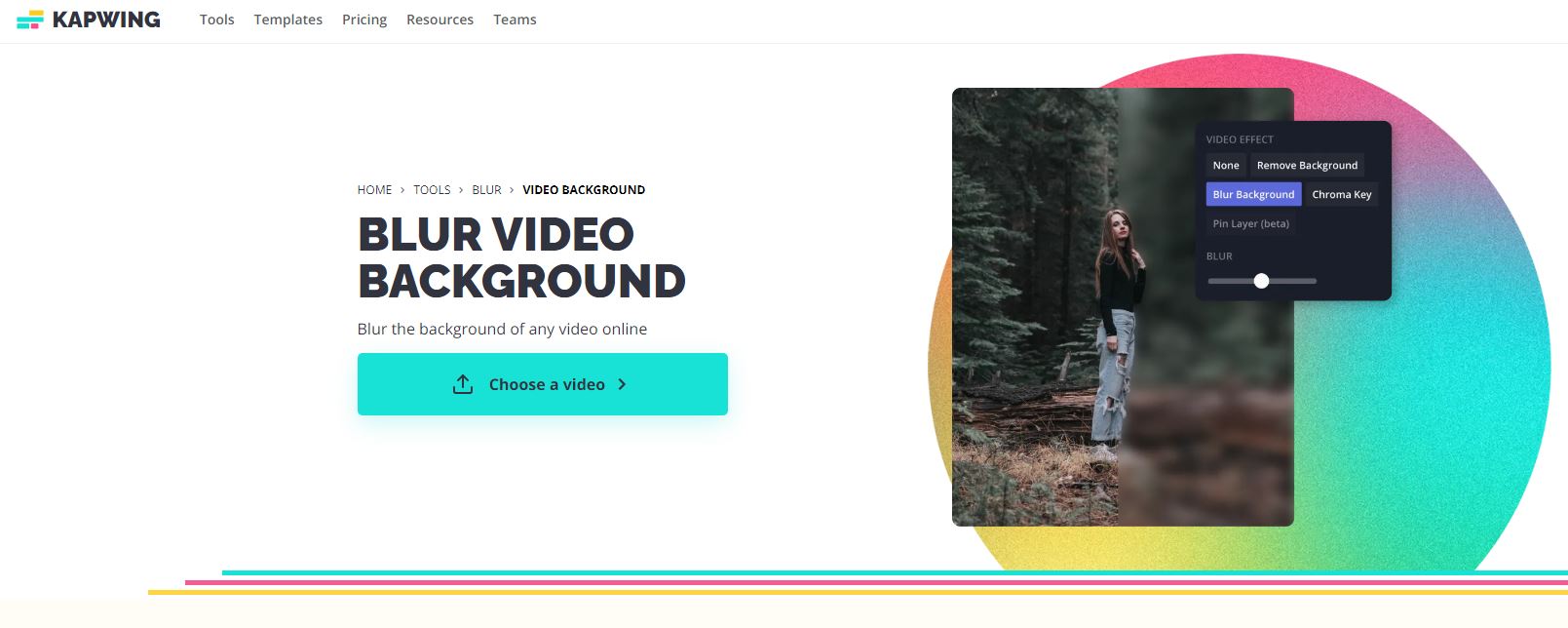 Supporting System: Web Based
Pricing: Free Basic Features. Upgrade to Kapwing Pro costs $16 per month.
Kapwing Blur uses machine learning to identify the video's subject, blend background pixels, and create a blur effect that emphasizes the subject. All you have to do is upload your video content or paste a video URL link, add the clip you want to blur, and then select the Blur background under the Effects tab. The virtual tool will automatically do the job for you.
Kapwing Blur also offers an easy-to-use Blur slider feature that provides a high level of control over the blur intensity on your video, depending on your preference. You can easily shift from soft focus blur or an entire blurred-out video. You can also blur out a specific part of the video or the irrelevant frames. When you are satisfied with your final output, you can simply Export the video for free or create a URL link and share your video directly across online platforms. Kapwing's AI-powered video editor works in any format, including MP4, MOV, M4A, FLV, or AVI.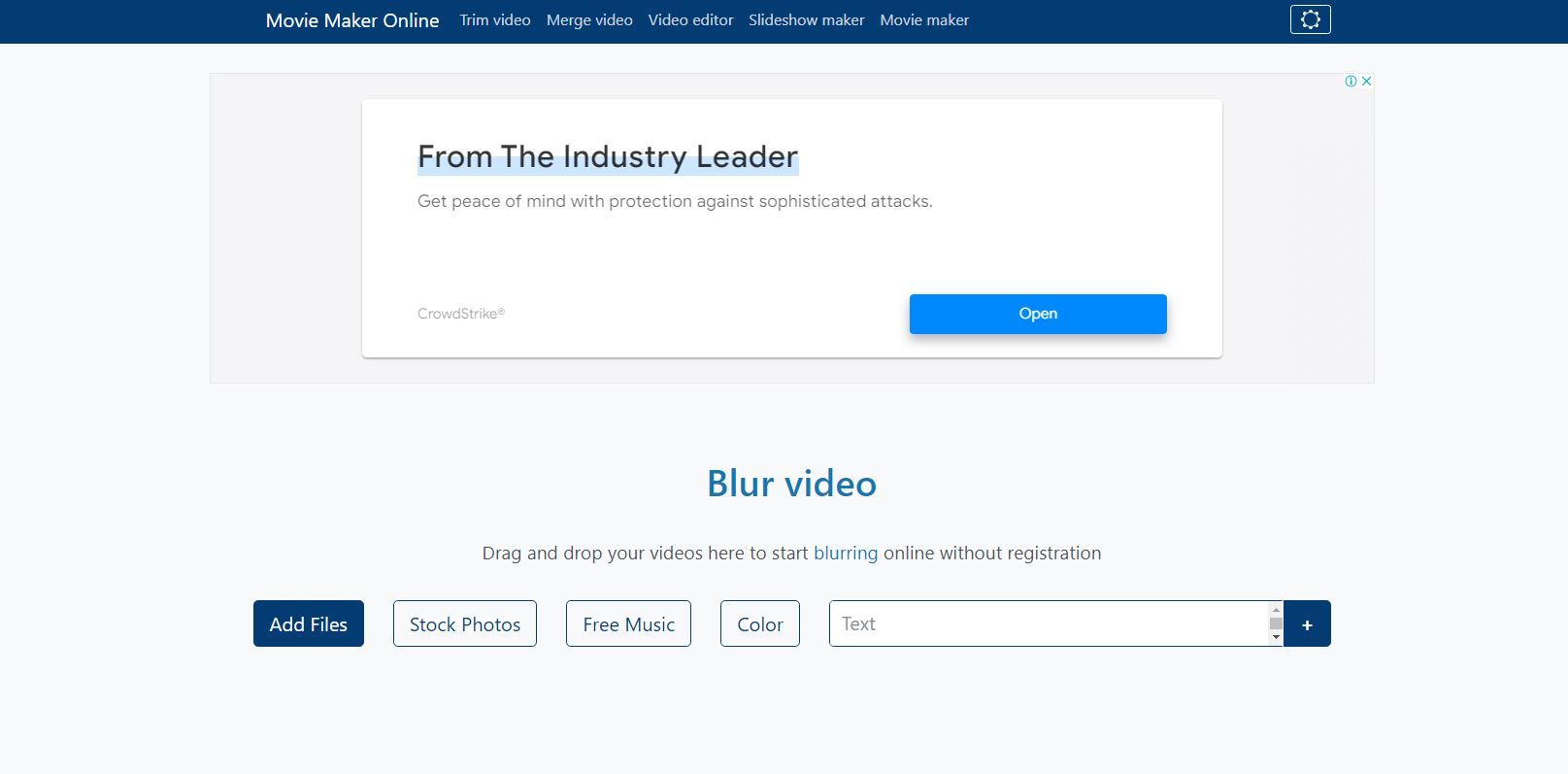 Supporting System: Web Based
Pricing: Free
Movie Maker Online is a free web-based platform that allows you to use video background blur tools with a few button presses. It has a drag-and-drop feature where you can simply upload your video, and the automated tools will start blurring the video background online. It also offers creative tools for better blurring and smudging effects on your video.
Suppose you want to replace your video background. In that case, you can find suitable backgrounds from the free stock photo collection, or the app can simply generate an automatic background replacement for your video. After the video blur background process, you can download your free video on different devices. Be it an iPhone, Android, macOS, Linux, or Windows.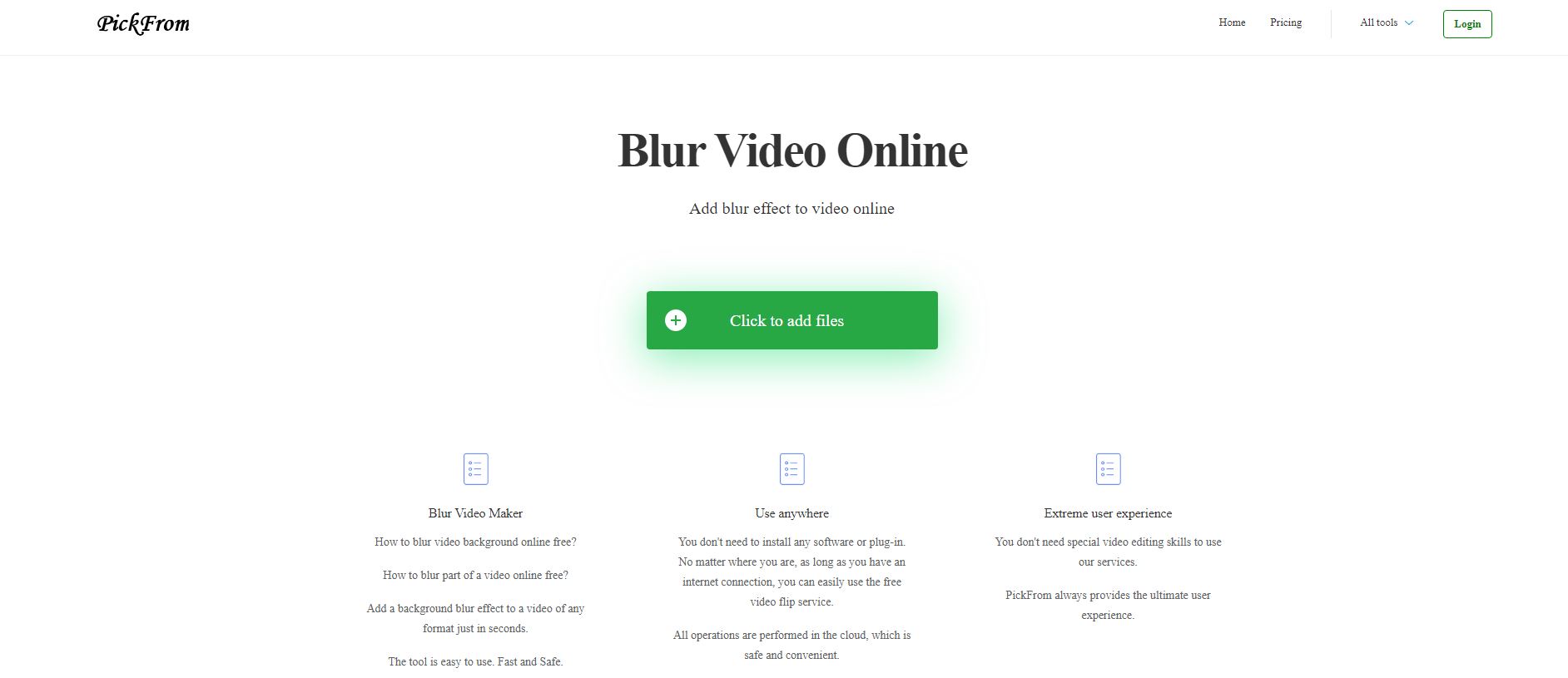 Supporting System: Web Based
Pricing: Free
PickFrom is a cloud-based software that provides a series of online video editing services for all devices and major browsers, including Chrome, Firefox, IE, Opera, and others. One of its ultimate editing tools is the video background blur effect, which you can easily use with just a few clicks without requiring complex software installations or plug-ins.
With this app, you can add a background blur effect to a video of any format within seconds. You can freely upload or drag your video content into the file box, select the blur mode you want to use, and click the process button. The entire video-making is automatically processed, and you can finally download the blurred video file.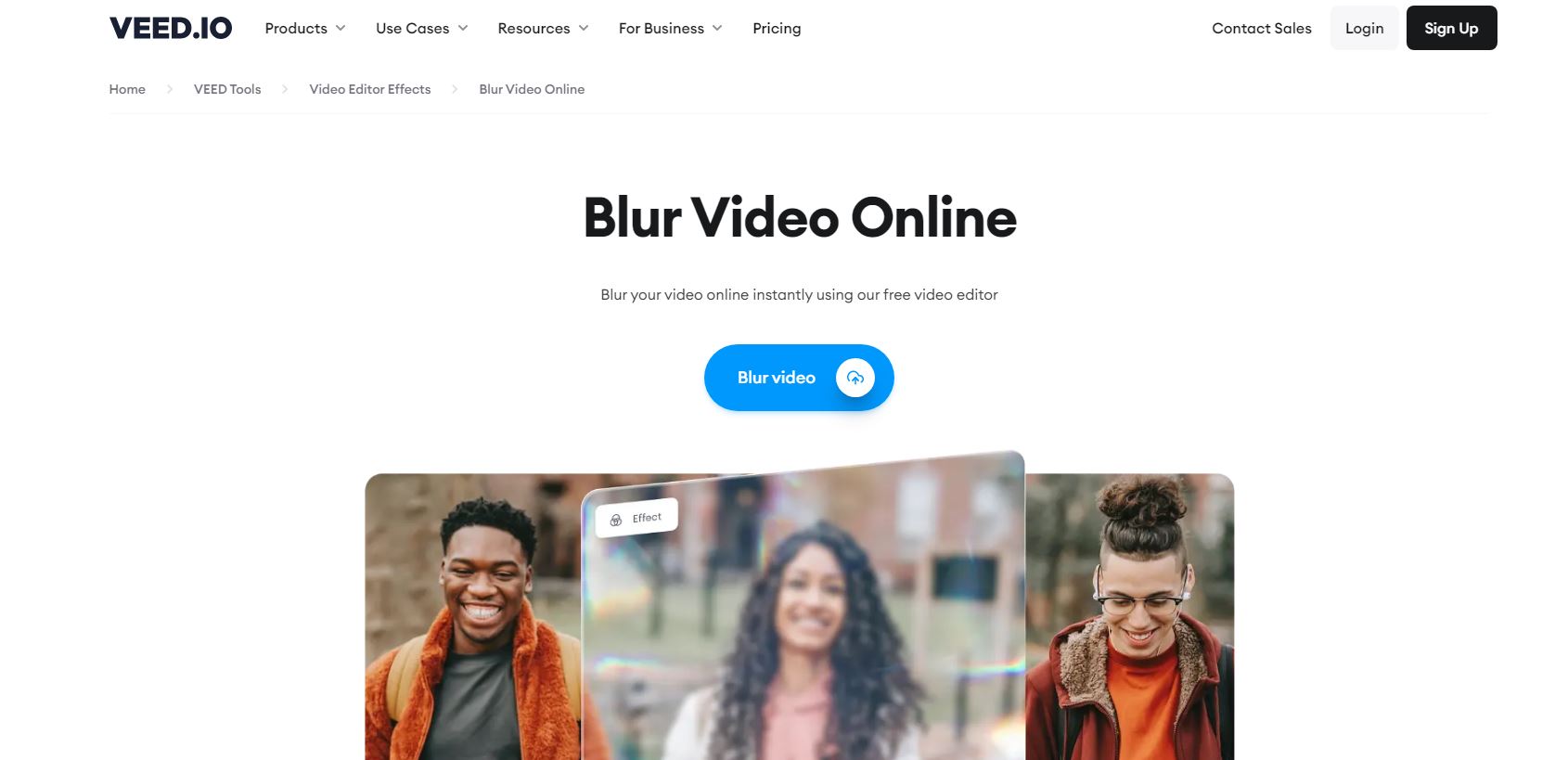 Supporting System: Web Based
Pricing: Free Basic Features, Basic Premium costs $12 per month, Pro Version costs $24 per month.
Instantly blur your video online using Veed.io video editing software that allows you to blur your videos with stylized effects. Simply upload your file to the cloud, and the virtual tool will automatically blur your video. A blur slider is made available for you to control the intensity of the blur. You can also use creative blur effects, such as box blur or pixelated blur, if you do not want the default option.
Apart from video blurring, you can also manipulate your content by adding video effects like fisheye, VHS effects, color grading, and more. For the finishing touches, you can directly share your free videos to VEED's compatible social media platforms, including Instagram, Facebook, and others.
Part 2: A Step-By-Step Guide: How To Blur Video Background?
Here's a detailed instruction on how to blur video background using one of the online video editors mentioned above, the Kapwing Blur.
Step 1

On the Kapwing Online Platform, upload your video by dragging or dropping the file or pasting a URL link.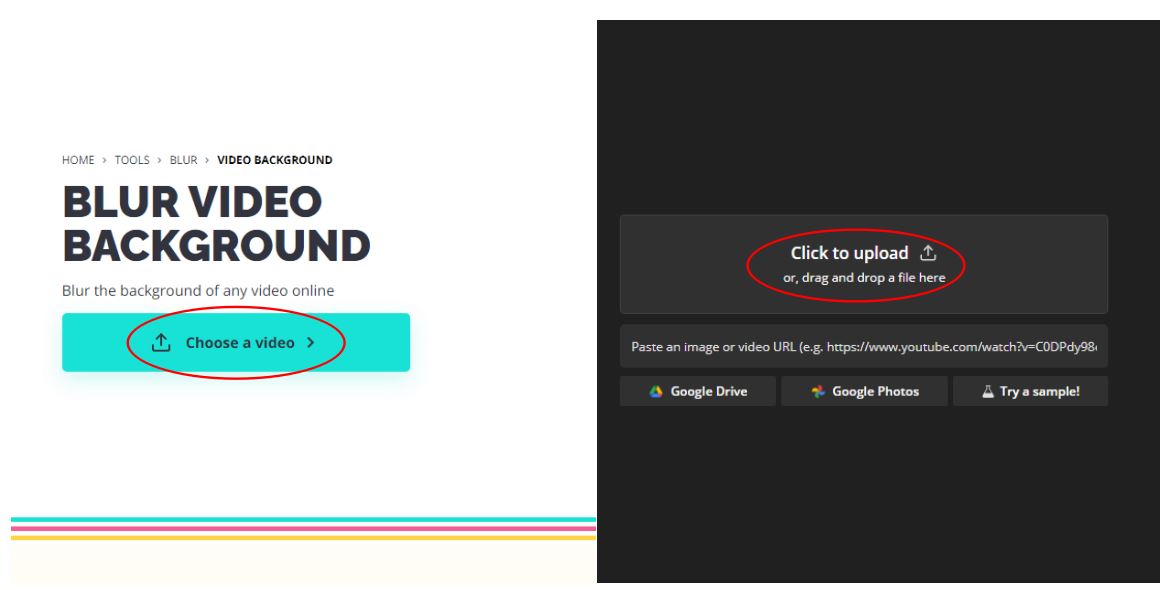 Step 2

After the video is added, click on the clip whose background will be blurred.

Then proceed to the Effects tab > Blur Background to automatically apply a blur effect on the video background.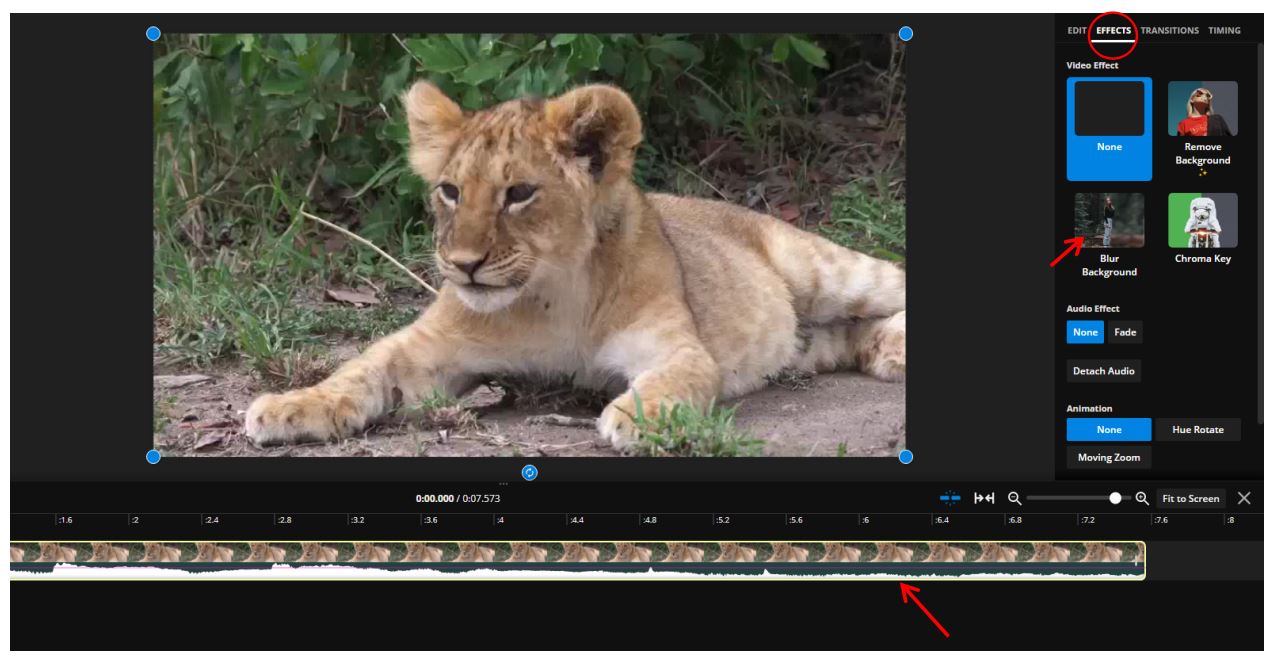 Step 3

Now, the video background blur effect is applied.

You can adjust the blur intensity by simply dragging the Blur Slider.
Step 4

Once you are satisfied with the blur effect, you can Export the video and choose the format and resolution, depending on your preference.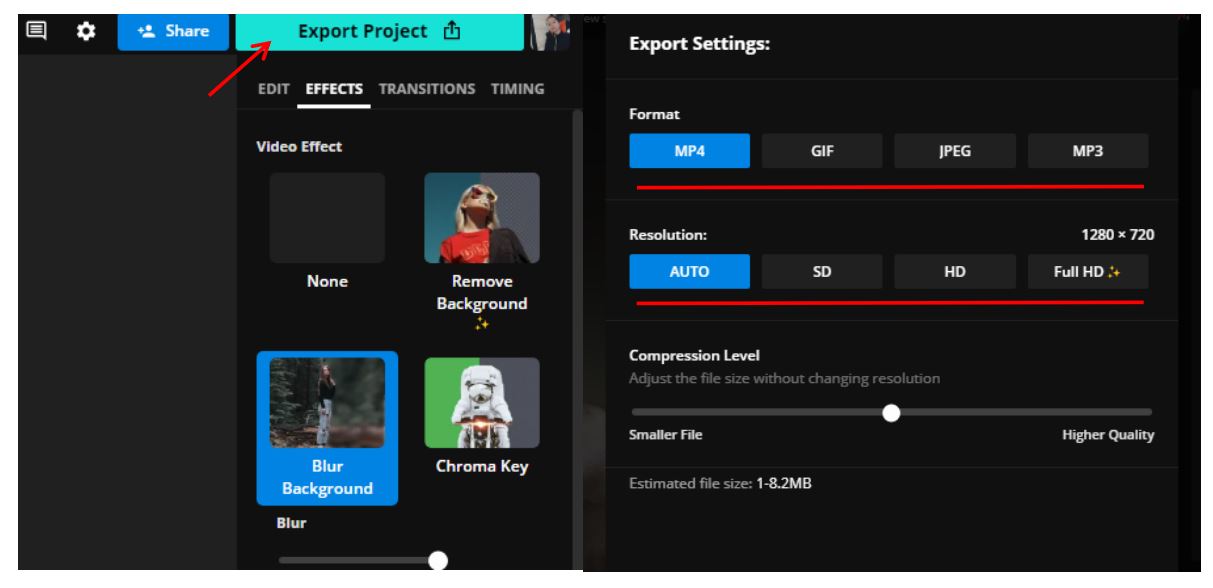 Step 5

Finally, you can save and download the video file after exporting.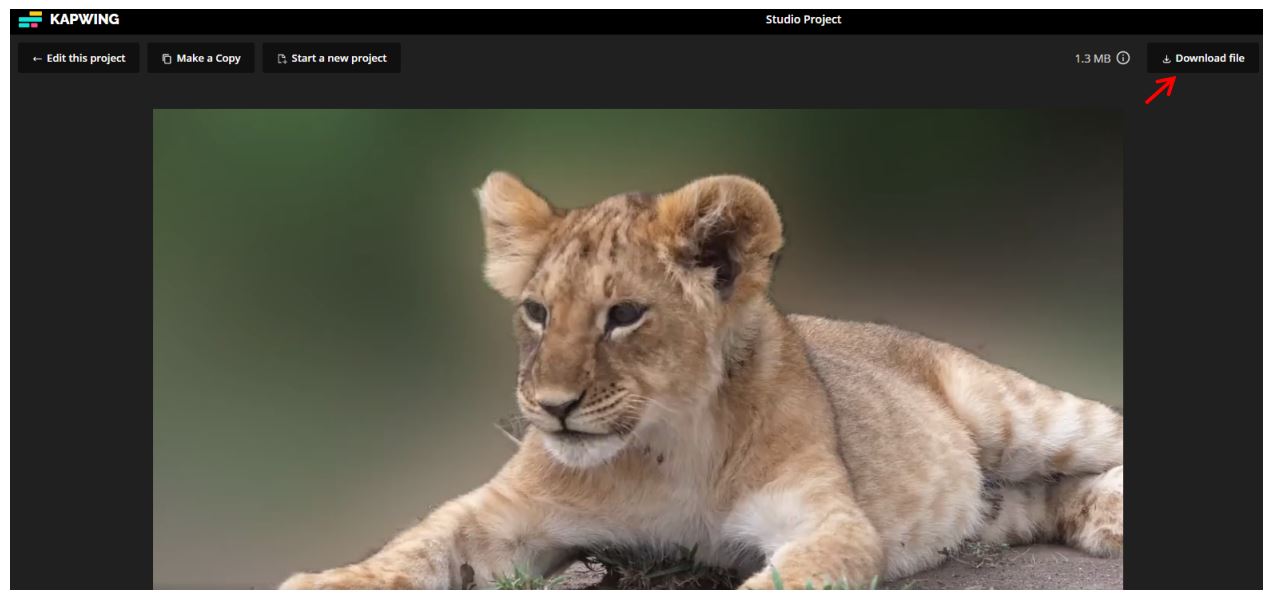 Part 3: Alternatives: Blur Video Background On PC
Using online video editing software typically requires a stable Internet connection. Otherwise, you will completely lose any progress in your projects, or worse, you will not be able to successfully finish your video-making due to buffering and network issues. The solution is to use offline-based video editing software to work on your project. Here's a list of alternative apps to use when applying a blur effect on a video background.
Support System: Windows, Mac OS
Pricing: Free 30-day Trial, Membership Subscription costs $4.33 per month
The Cyberlink PowerDirector is a great video editing software that uses AI-powered tools to automatically detect unwanted objects from your video background. The AI object detection will help remove and blur unwanted objects or even create effects like custom masks to make your video look professional. Its easy-to-use Blur Tool is an effective feature that offers various blur types such as Circular, Linear, and Brush. Using these advanced tools, you can easily select the area you want to be blurred.
PowerDirector also supports a real-time video background blur feature, which lets you blur an unwanted video background during video capture, live meetings, personal video calls, and many more. Depending on your preference, you can adjust the blur strength by moving the Blur Slider from level 1 to 100. To fully enjoy the app's potential, you can subscribe with a membership fee of $4.33 per month.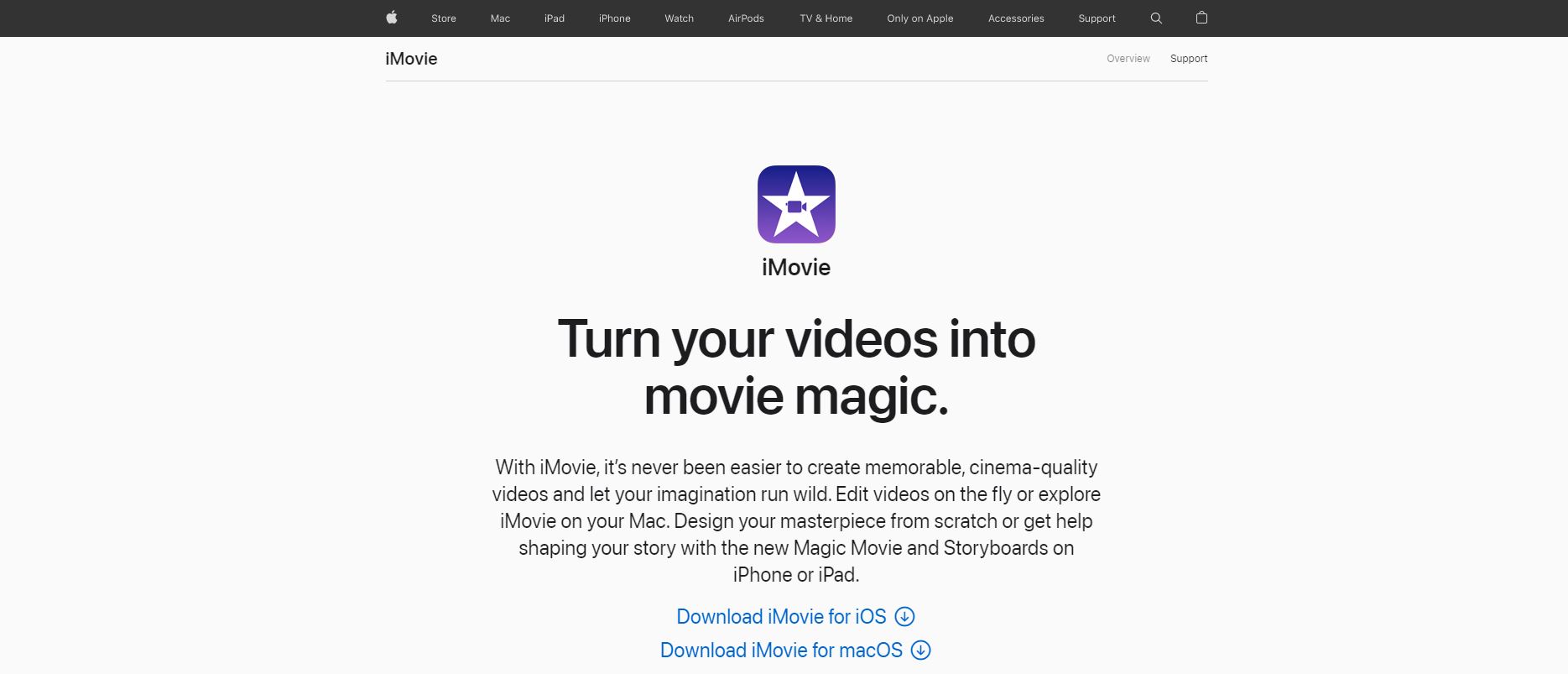 Supporting System: Requires iOS 16 or later for mobile, requires macOS 11.5.1 or later with 3.5gb RAM of available disk space for desktop.
Pricing: Free
iMovie is a free and powerful video editing software for Macs with many functions and built-in special effects to create cinema‑quality videos. With iMovie, you can edit videos, design your masterpiece, or get help shaping your story with the new Magic Movie and Storyboards.
iMovie works well on all Apple devices, including iPhones, iPad, or Macs. This app offers special features such as creative elements, music, and video effects. Also, there are pro-editing tools that you can use, like the blur video effect. With the app's Picture in Picture feature, you can blur a section of the video you want to cover and resize and reposition the blur effect, depending on your preference. For the finishing touches, you can save stunning cinema‑quality films in a 4k resolution and transfer them to any Apple device.
Part 4: Alternatives: Blur Video Background On Phone
Another handy solution for video-making is the mobile editor apps that offer a video blur feature. Here are the mobile video editor apps that can help you.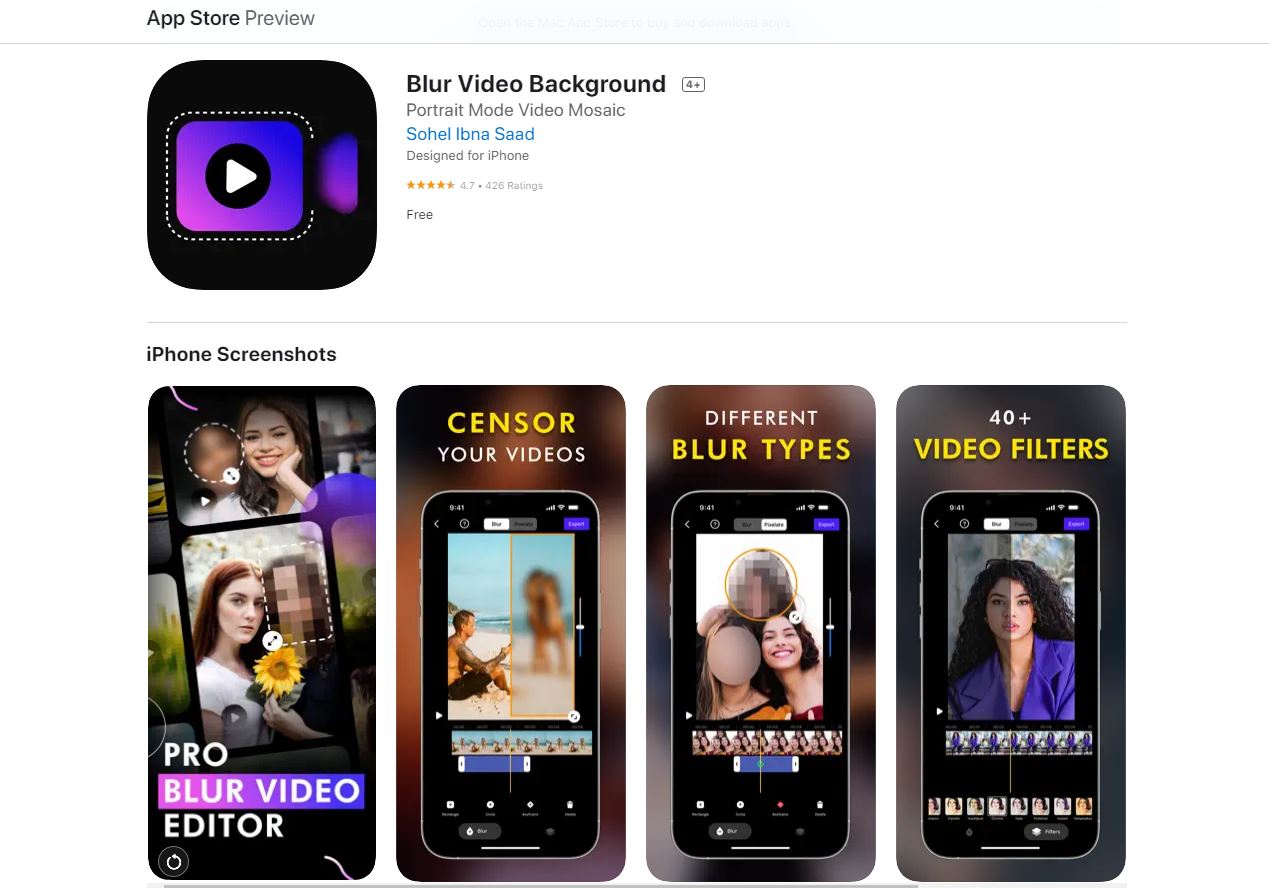 Supporting System: for iPhone requires iOS 13.0 or later, for iPod touch requires iOS 13.0 or later, for Mac requires macOS 11.0 or later and a Mac with Apple M1 chip or later.
Pricing: Free
Blur Video Background is a free video blurring app for iPhone use for hiding backgrounds, faces, texts, logos, and license plates in videos like a pro. This video blur app can pixelate unwanted objects in the background or any parts of the video.
The key features of this app are different blur shapes, blur effects, blur intensity tool, adjustable blurring area, video keyframes to blur objects in motion, and even background filters. With the app's simplified video editing process, the objects or faces are automatically censored and blurred. You can also add multiple keyframes and built-in presets in your video background. Lastly, you can save video files in 4k video resolution and directly share them on social media platforms.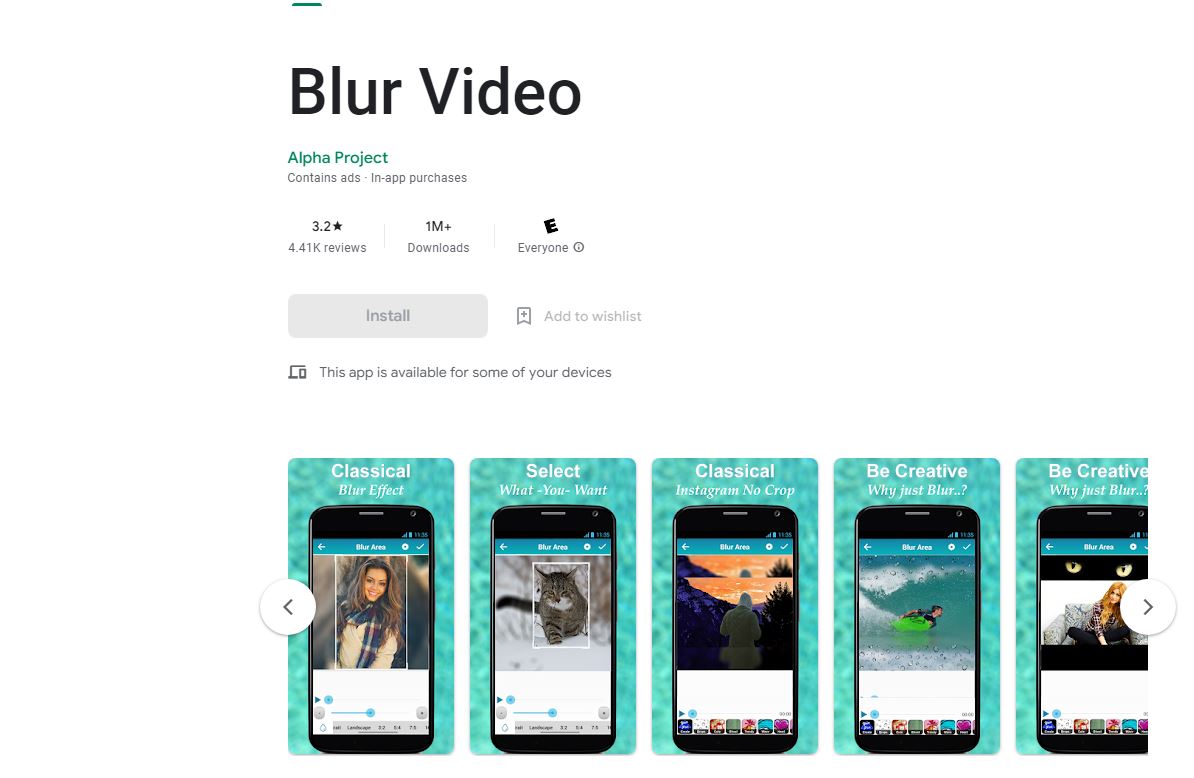 Supporting System: requires Android 4.0.3 and up
Pricing: Free Basic Features, in-app purchases cost $2.49 per item.
Blur Video is a utility app to blur your video in various format like Mp4, 3gp, and Wmv and directly upload it to social networks, such as Instagram or Snapchat. The app's main features include Free Style Blur, where you can freely decide which part of the video you want to blur. You can select a blur shape, choose to blur the inside or outside of any fixed shape, and select the blur intensity. All these can be done by moving your fingers on the video. Finally, you can check the film preview and save or share your stunning videos.