Video production is everywhere. It is the most commonly preferred way to reach customers when introducing products or responding to clients and friends through video calls. Presenting professional video content can be done using AI-powered video editing tools, such as applying a video blur effect. With the blur video background technique, video-makers can control the film by minimizing distractions in the background to focus on the subject, avoiding interruptions in important online meetings, and securing privacy for certain video parts you do not want to expose.
With all these being said, here are the top 10 apps to blur video background with just a few clicks.
Part 1: Recommended Top 5 Apps To Blur Video Background
Get to know these highly-rated apps to blur video background and the special features they offer.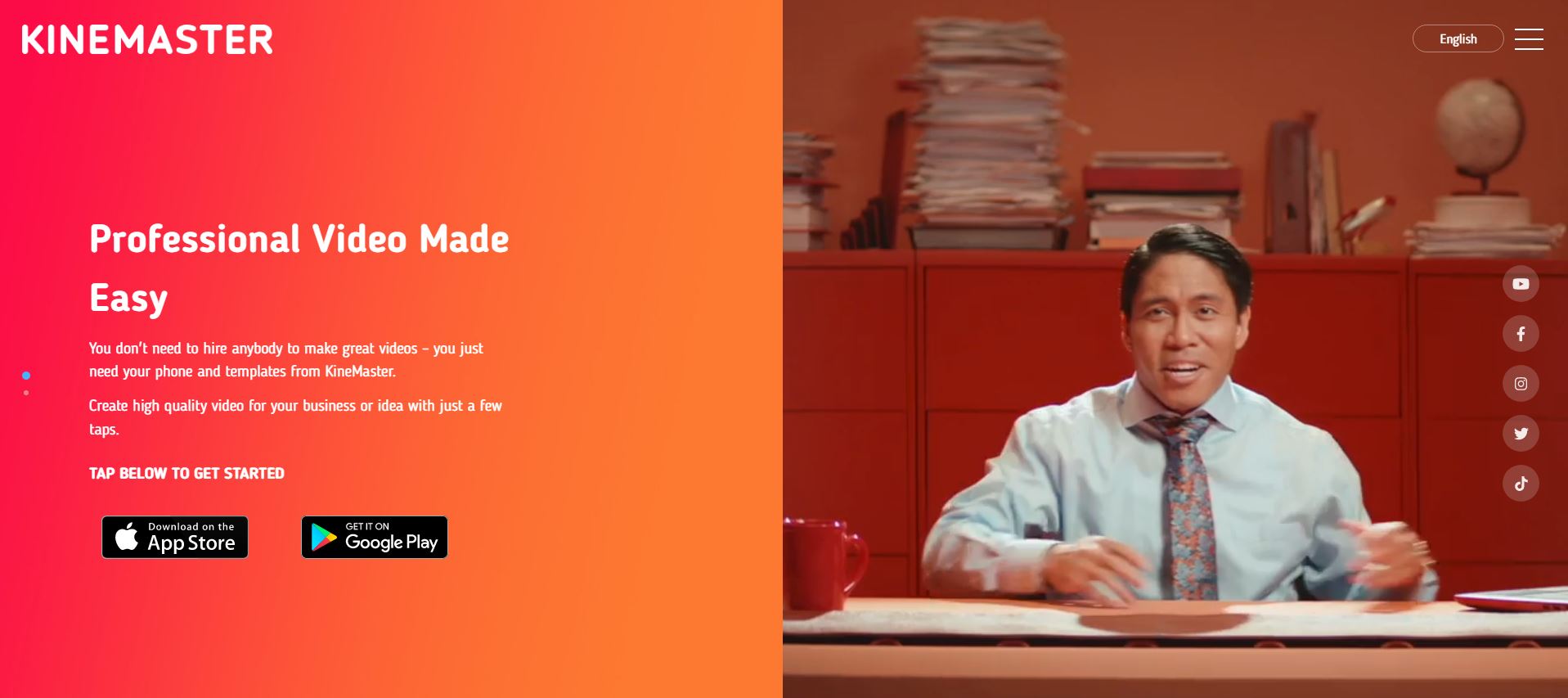 Supporting System: Requires Android 8.0 and up, Requires iOS 14.0 or later
Pricing: Free Basic Features, Offers Premium Subscription and in-App purchases at $0.99 to $7.99 per item
KineMaster is a full-fledged video editing app for Android and iOS devices. Its promising features help to create a high-quality video using simple techniques like blur video background effects. The app has easy-to-use layer tools where you can apply any effect you prefer to add to your content. You can add a Gaussian blur effect that can be repositioned, adjust the intensity, cropped, fix blur edges in feather level, and even put a mask option. The mask feature provides a blur shape in several geometrical patterns.
You can add more animations, transitions, sound effects, mirroring effects, and even music for more creativity before finally exporting your video. You can save your file in high-quality 4K resolution at 60FPS or share your videos on social media like YouTube, TikTok, Instagram, Facebook, etc. To fully enjoy the app's special features, you can subscribe to the KineMaster premium option to easily remove the watermark and access over a thousand Premium assets in the KineMaster Asset Store.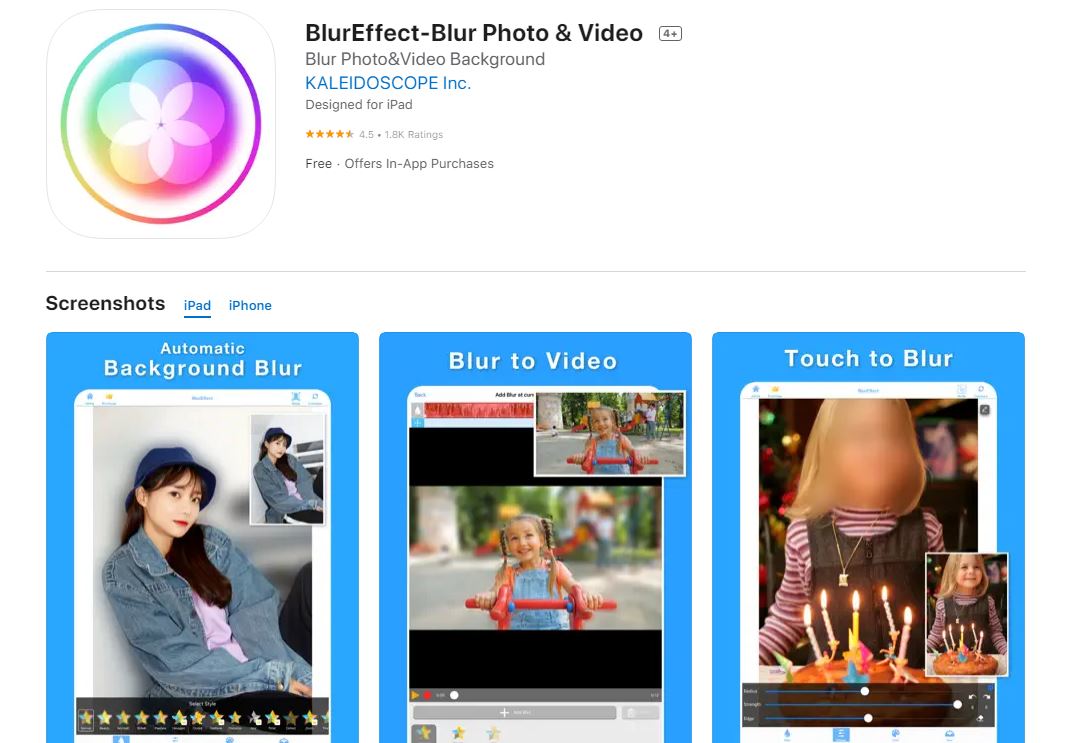 Supporting System: Requires iOS 14.0 or later
Pricing: Free Basic Features, Upgrade to Premium Version
BlurEffect is a handy video editing app to add blur effects in your media content with various stylized designs such as soft focus blur, pixelated, hexagon pixelated, halftone, motion blur, polka dotted, prism, and zoom blur. This app is perfect for beginners with its simple tools and user interface. Get your blur video background job done with just a few button presses, and download a quality video using this free app. You can also purchase the paid version to enjoy more special features and tools.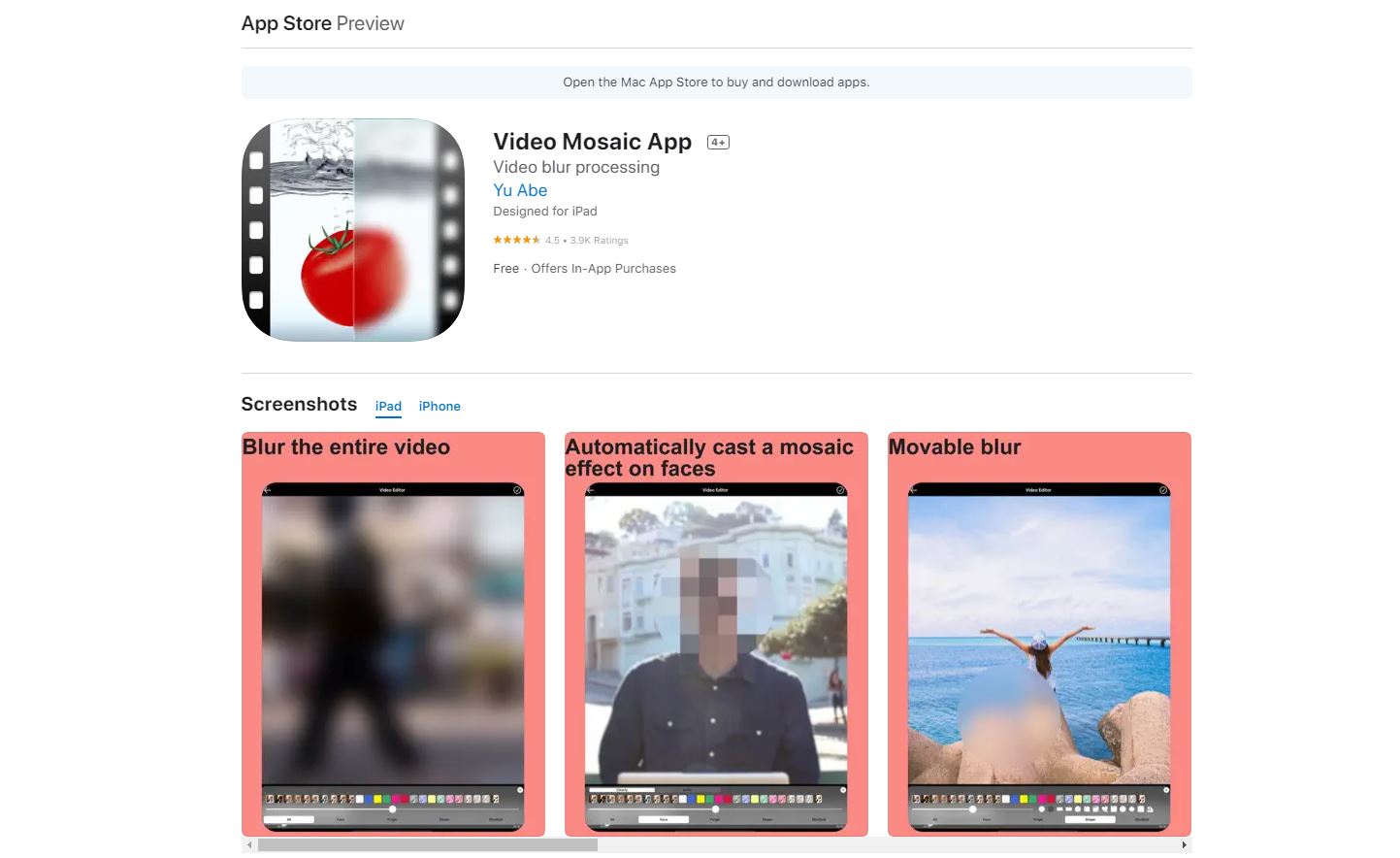 Supporting System: Requires iOS 14.0 or later
Pricing: Free Basic Features, in-App purchases start at $0.99
Video Mosaic App is a beginner-friendly video editor tool that lets you record videos with a ready-made mosaic or blurring effect. You can create an entirely blurred-out video or manually select certain parts you want to blur by tracing with your finger. The app also allows you to automatically blur just the face or decide which shapes to blur.
This app does the complete video blur process using easy-to-understand tools without the need for any complex methods. Video Mosaic App is the most recommended software for video-makers with minimal editing experience. Finally, you can download watermark-free videos of decent quality.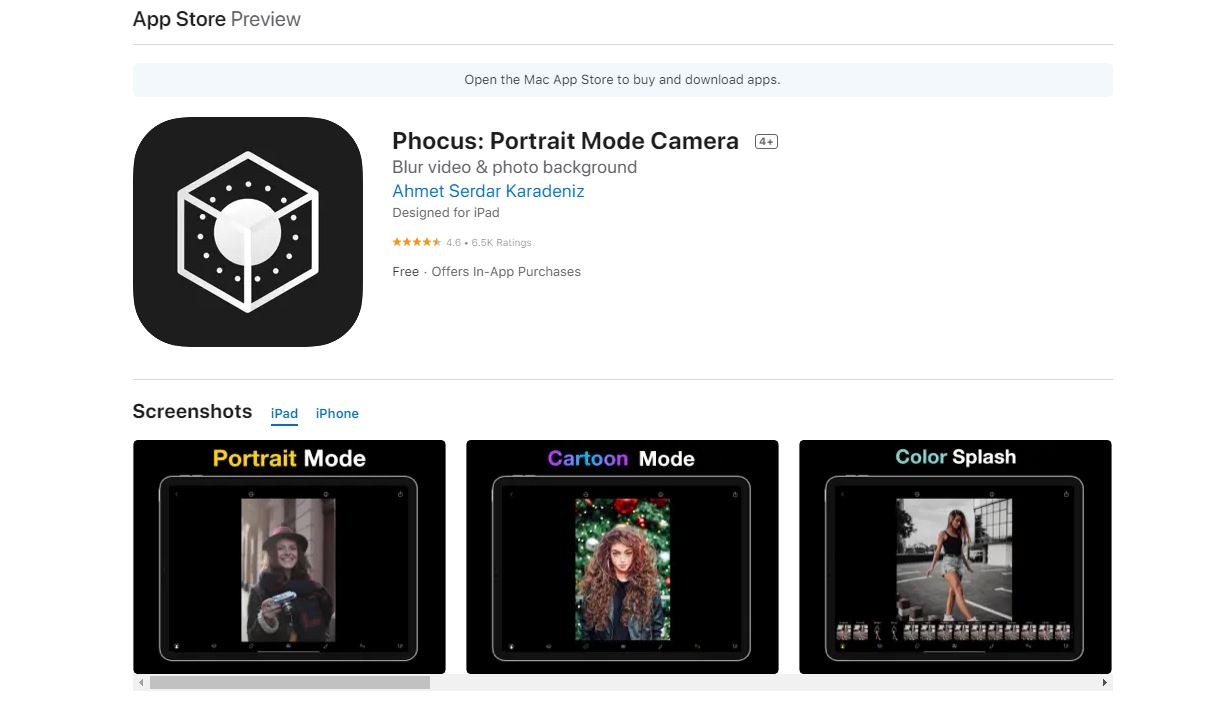 Supporting System: Requires iOS 14.0 or later
Pricing: Free Basic Features, in-App purchases start at $5.99
Phocus is a combination of technical and artistic craftsmanship in an editing app for creating depth effects in unique portrait mode. It offers a simple and engaging user interface to add effects in just a few clicks and freely render lights in your video. With the app's advanced face recognition technology, the person or subject of the video will be automatically recognized among other elements in the video background. Using its creative tools, you can manually edit and refine the edges of your subject and adjust other elements, such as brightness, contrast, saturation, highlights, shadows, temperature, and tint of the background and foreground. Style your video with machine learning to apply advanced curve adjustments and overlays in dust and shadow modes.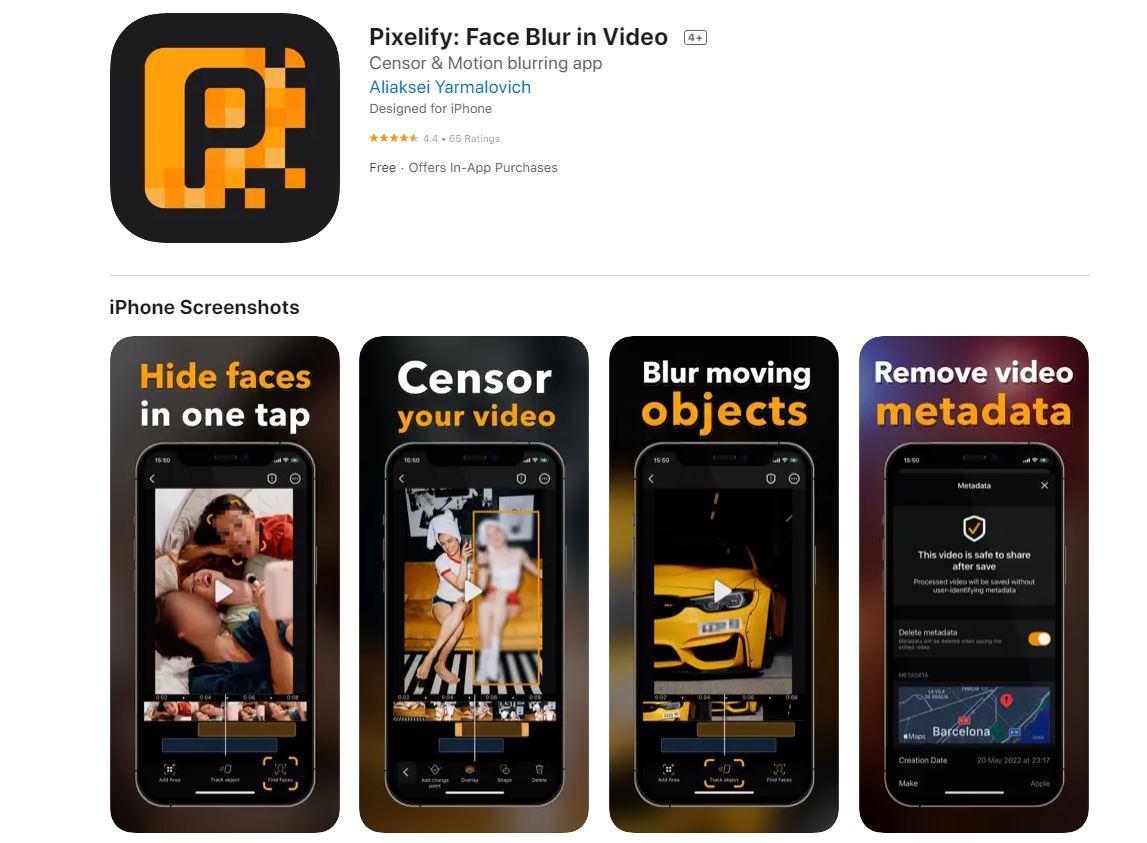 Supporting System: Requires iOS 13.0 or later
Pricing: Free Basic Features, in-App purchases start at $0.99
Pixelify is a fast and easy video editor for pixelating regions of your video without needing professional software to anonymize or blur video content. This AI-powered app allows you to recognize and process all faces on the video with a single tap. Additionally, you can pixelate some objects in motion by selecting the element in one frame. The virtual tool will automatically recognize the object in all other frames for the rest of the video while applying the pixelated blur effect on them.
Part 2: Useful Tools To Blur Video Backgrounds on PC
In this part, discover the recommended video editing software that works on personal computers for blurring and changing a video background.

Supporting System: Web-based
Pricing: Free Basic Features. Subscription to Premium costs $1.98 per video minute
Unscreen is a free, cloud-based video editing software compatible with computers that helps to produce quality video content. It uses AI technology to automatically detect the video background and remove it accurately, so you won't have to snip the video parts manually. Also, the virtual tool picks pixels, selects colors, moves paths, and analyzes the video to generate a high-quality video background.
The best thing about this software is its wide variety of video formats, available in mp4, WebM, Ogg, MOV, and GIF files. To fully enjoy its special features, like full-length videos and watermark-free output, you can subscribe to a premium membership.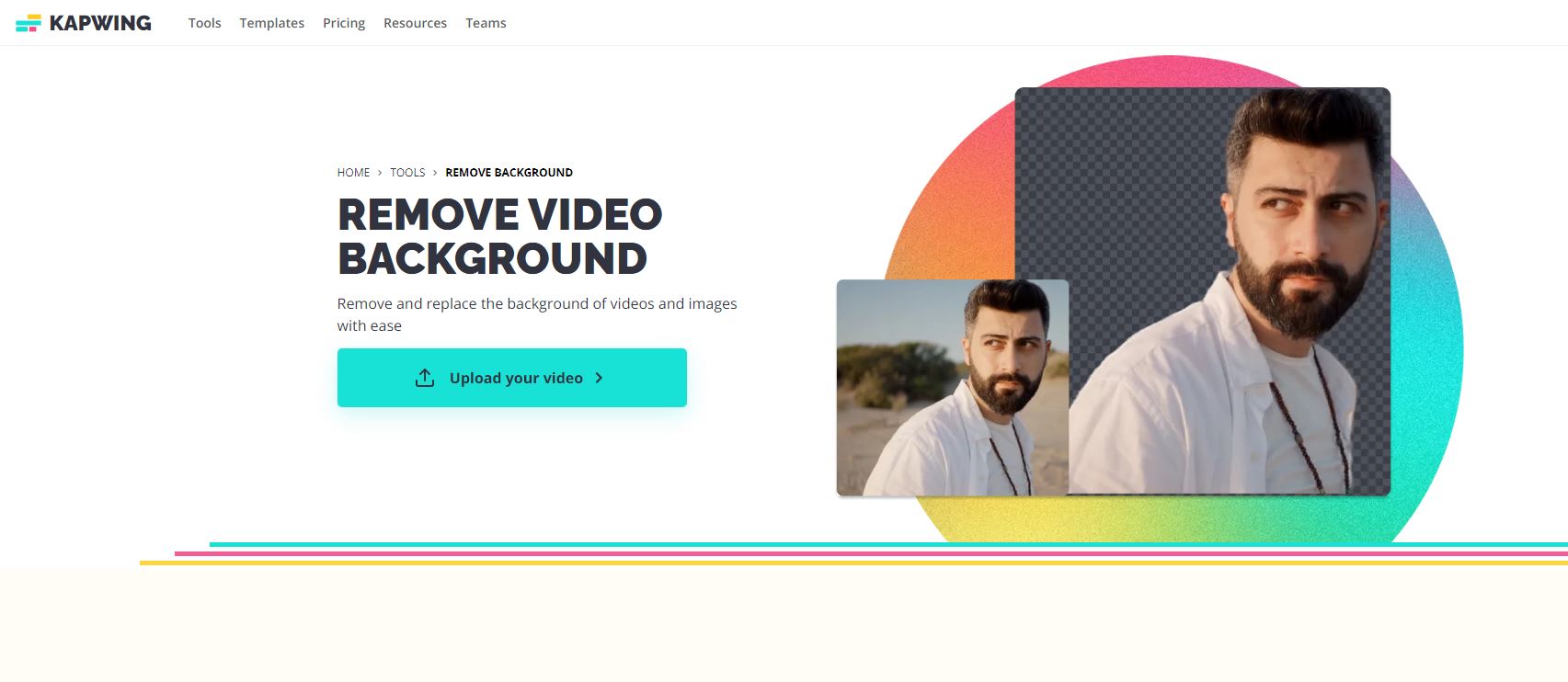 Supporting System: Web Based
Pricing: Free Basic Features. Upgrade to Kapwing Pro costs $16 per month.
Kapwing Blur is an AI-powered editor that identifies the video's subject, blends background pixels, and produces a quality blur effect on a video background. The virtual tool automatically does the trick after uploading your video file on the platform. With the app's easy-to-use Blur slider feature, you can manually adjust the blur intensity from a soft focus blur to an entire blurred-out video. You can also select irrelevant video frames you want to blur. For the final touches, you can export your free video in any format, including MP4, MOV, M4A, FLV, or AVI, or directly share your video across online platforms.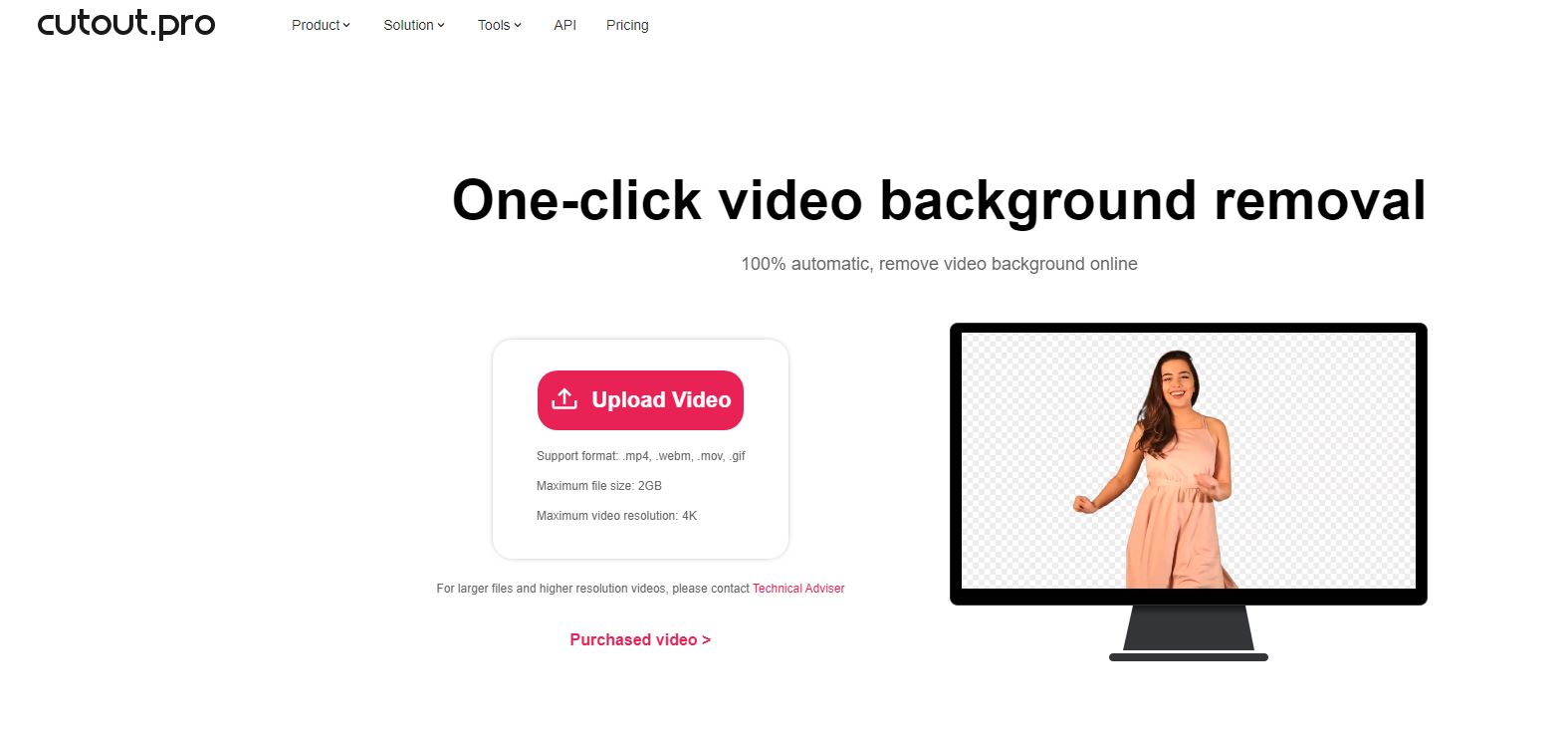 Supporting System: Web-based
Pricing: Free tools for 5-second videos. Full-length video costs $0.143 per second.
Cutout Pro is a cloud-based video background editor where you can upload a video file, and the virtual tool will automatically do the complete background removal process within a few seconds. The AI algorithms make a transparent video background so you can replace it with color, any image, or another video you want to add.
Final video files are available to download in various formats, like mp4, WebM, MOV, or GIF. However, only the 5-second preview of the video at 360p frame resolution is free to save. You can upgrade to premium access for full-length edited videos at higher resolution.
Part 3: Best Video Background Blurring Editors Online
Here are more alternative online apps for blurring and changing video backgrounds.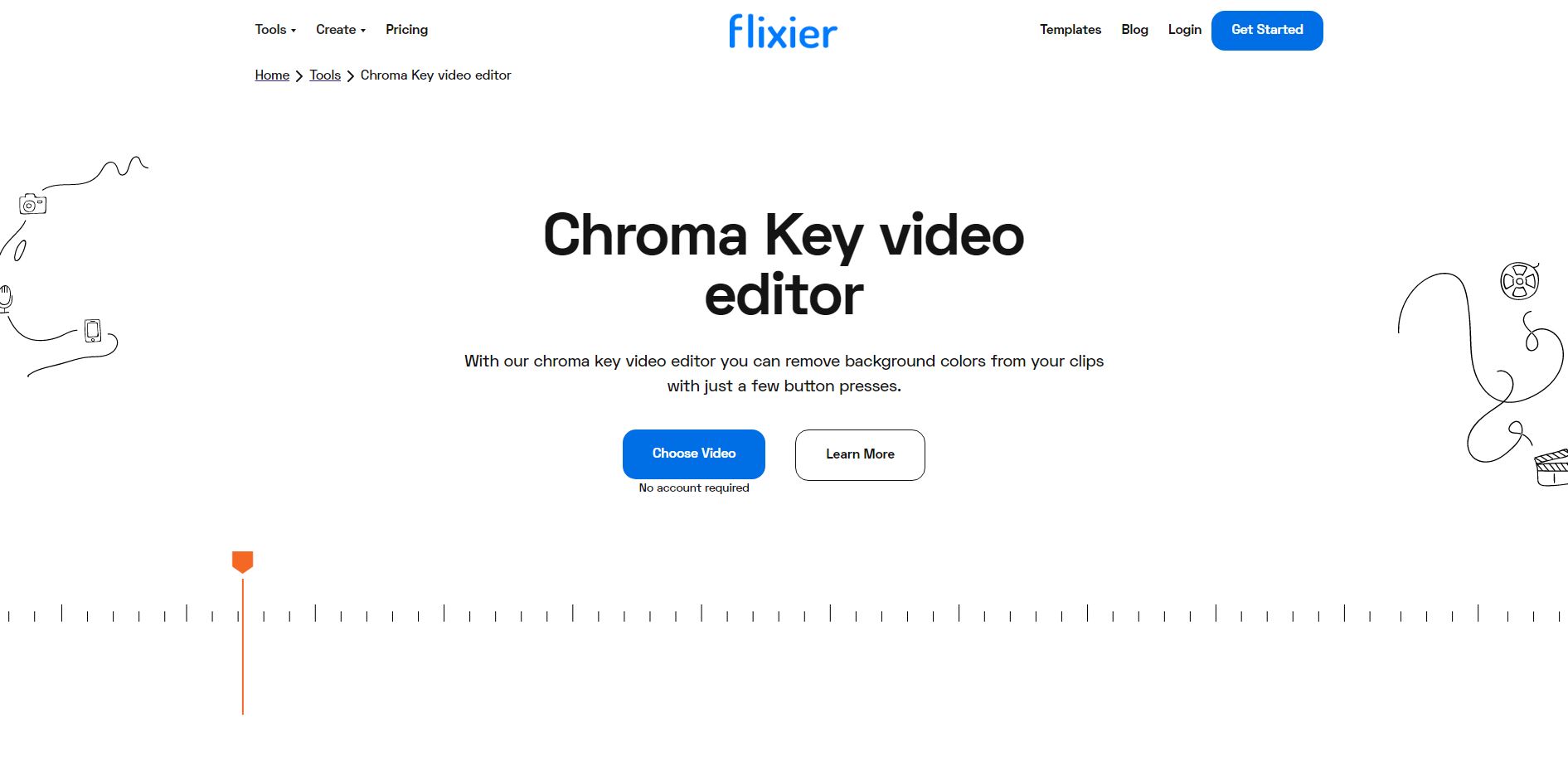 Supporting System: Available on any device
Pricing: Free Basic Features. Upgrade to Pro Plan costs $14 per month.
Flixier is a powerful video editor that enables non-linear editing with plenty of creative features to satisfy video-makers. It offers a simple drag-and-drop tool to create a blur effect and filter masks on your videos, which can be easily resized and repositioned. For objects in motion, the simplified keyframes can be placed on the element to apply a blurred area that follows your subject throughout the video. For additional effect, you can also use voice distortion. Finally, you can import and export your videos directly through Flixier's online platform.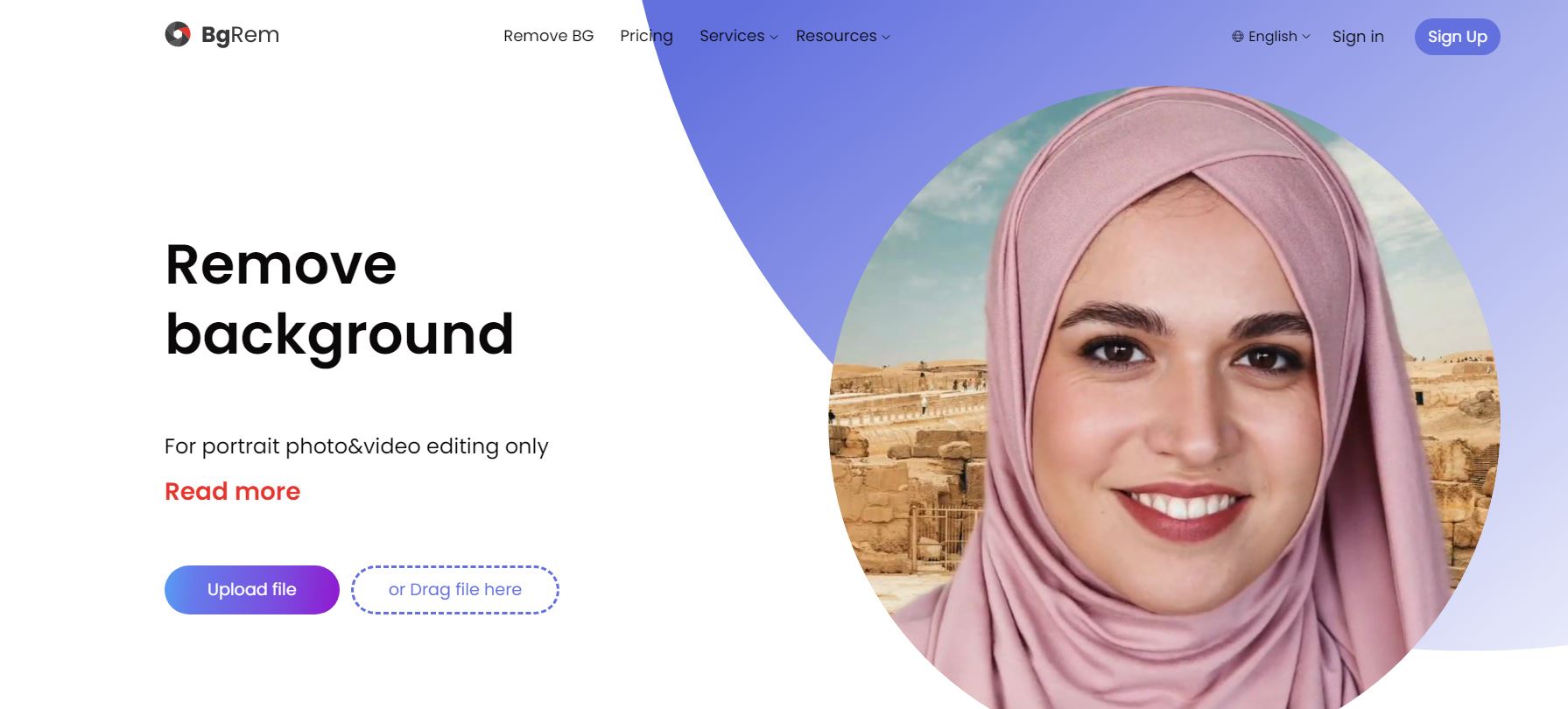 Supporting System: Available on any device
Pricing: Free basic features. Upgraded Subscription costs $1.35 per minute.
BgRem is an online editing platform that works well in making a transparent video background and replacing it with your desired background from the app's media library or even with your own image and video. Also, you can add more creative elements such as funny stickers, text in different fonts, music to your projects, and move and resize any objects in the video.
The app works well in any format, and you can download your video file in decent resolution up to 1080p. The only downside of BgRem is it limits the app's full function in the free version. You need to upgrade to a paid version to access unlimited features and more special tools.
Part 4: Useful Tips For Changing Video Backgrounds
Advanced video-making may seem complicated for beginners when using a complex technique like changing and blurring video backgrounds. Luckily, one-click apps can do the entire video-making process for you. But you must consider some useful tips for changing video backgrounds.
First, be mindful of choosing colors when filming. Prefer using brighter colors that can be easily identified and removed during the background editing process without affecting any other colors in your video. Next, avoid wearing clothes and accessories that match the green screen so they will not be affected during editing. And finally, always choose a beginner-friendly video editing app that does not require complex tools and methods for video production. This way, you can control your entire content and effectively produce a quality video. You can choose among the video editing apps that are suited and handy for your video-making.