There are several reasons that can lead to the need to remove stamps from images. This may include aesthetics, privacy concerns, or commercial usage. If you also come across this need but do not have enough knowledge to remove the date stamps from the photos, this guide will help you. The following explanation will walk you through eliminating dates and stamps.
We will also discuss AniEraser, which is the best tool to accomplish this task. The alternative of AniEraser to remove timestamps from photos will also be discussed here. Thus, scroll through and get what you need in no time.
Part 1: What are Time and Date Stamps, and Why It is Added to Pictures
Date and stamps on the images refer to the displays of these features directly on images. Sometimes, the built-in time and stamp feature is enabled on the camera, which times this information on photos. Moreover, the timestamp is not restricted to a specific place, as it can vary with the device or filter you are using. There are several types of time and stamp which also vary according to the taste of the users.
Many of you love to incorporate timestamps on images to keep records. Some also love to do this because of personal preferences. You can also add it through the post-production phase if it's not added in pre-production. Yet, ensure no one manipulates the time and stamps in the post-production phases.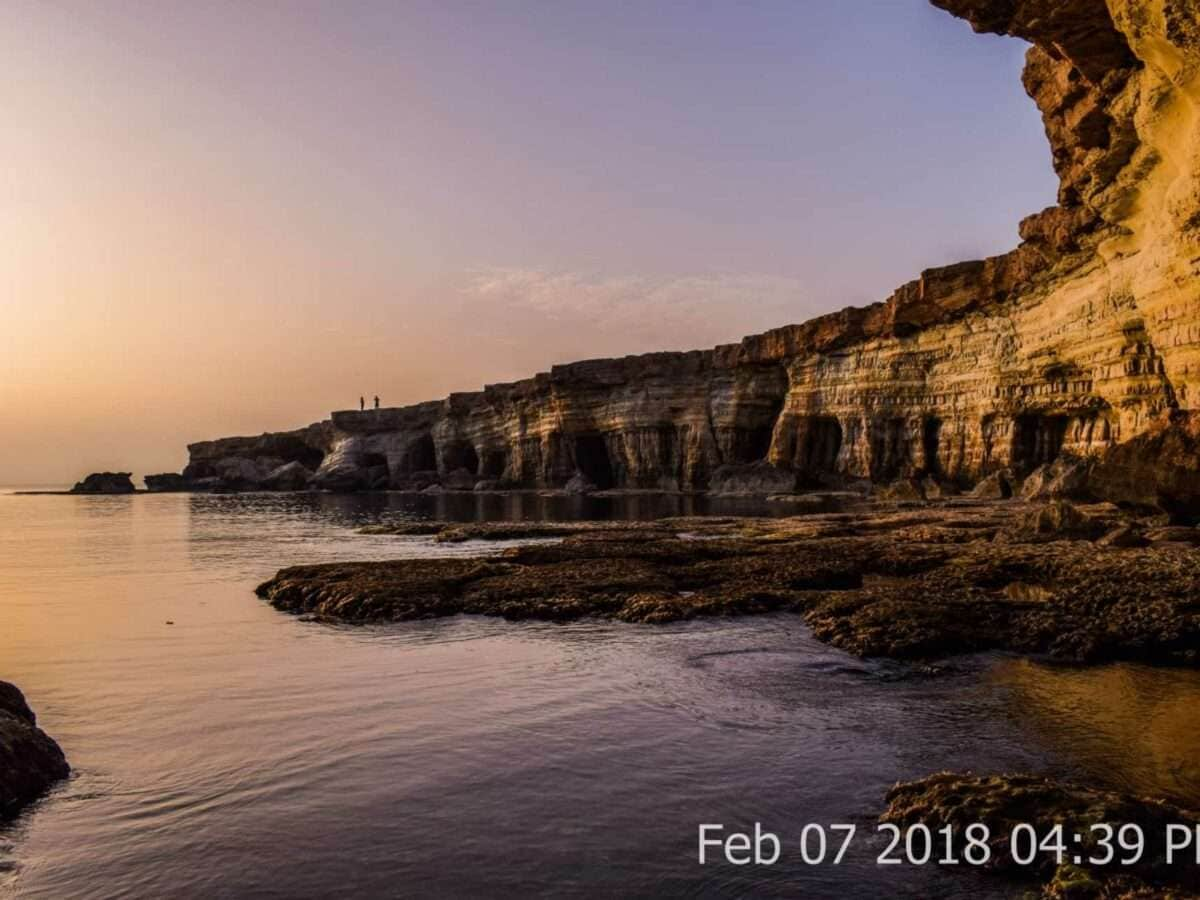 Why People Add Time and Date Stamps in Pictures
There can be several reasons that explain why people add time and date stamps in the pictures. A few of those reasons are listed here:
Records and Documentation: The date and time stamps help to provide precise records of when the picture is taken. Moreover, it can be quite valuable because of personal memories or professionalism. This also helps to enjoy the memory anniversary with friends and family.
Reference to the Events: When you capture multiple photos at once, the time and stamps aid you in knowing the time when the picture is taken. It is also very helpful to organize the images and add references to specific moments.
Data Preservation: The time and date stamps are mostly embedded in the Exchangeable Image File Format and can be viewed with compatible software. Above all, it also helps to provide essential location information, which can escalate the travel experience.
Management and Research: In research, you need to provide references for every single thing. The time and stamps can help you provide the right reference for when and where the photo is taken. It also helps to show that you are not diminishing copyrights.
Part 2: The Best Photo Stamp Remover for Mobile, Desktop, and Web Browser
Are you tired of trying the multiple photo stamp remover but failing every single time? Don't lose heart because you are about to learn the best-in-class timestamp remover. The name of this premium-level tool is AniEraser. With this, you can eliminate any time, date, text, or watermark in the photo. One of the best things is you can do this in lossless quality.
It also helps to preserve the metadata and layouts of images in their original quality. Furthermore, not only a simple text, but you can also remove the colorful emojis from the photos with AniEraser. There is no professional-level editing skill required to do this.
Key Features of AniEraser
You can use AniEraser on several devices, such as Mobile, Desktop, and Web browsers. After buying one AniEraser premium license, you can easily use this one on cross-platform devices.
It also supports the feature of batch removal. This ensures you can simultaneously remove multiple types of unwanted objects and text.
This tool also allows you to custom-adjust the metrics to remove the time and stamps from the photos. Not only photos, but you can also remove things from videos.
What Are the Steps Required to Remove Time and Stamps From Photos with AniEraser
You must be thinking that this tool may have the toughest procedure because it has such astonishing features. However, this is not true because AniEraser always places users' needs above. The process of removing time and stamps with this stamp remover is well-optimized. Look below to learn this efficient procedure:
Step1

Open AniEraser and Import Picture

First, open the browser on your device and search for AniEraser. Open AniEraser, and from the main interface, click the "Upload Video or Photo" button. To continue, hit the "Upload" button and add photos or photos of your choice.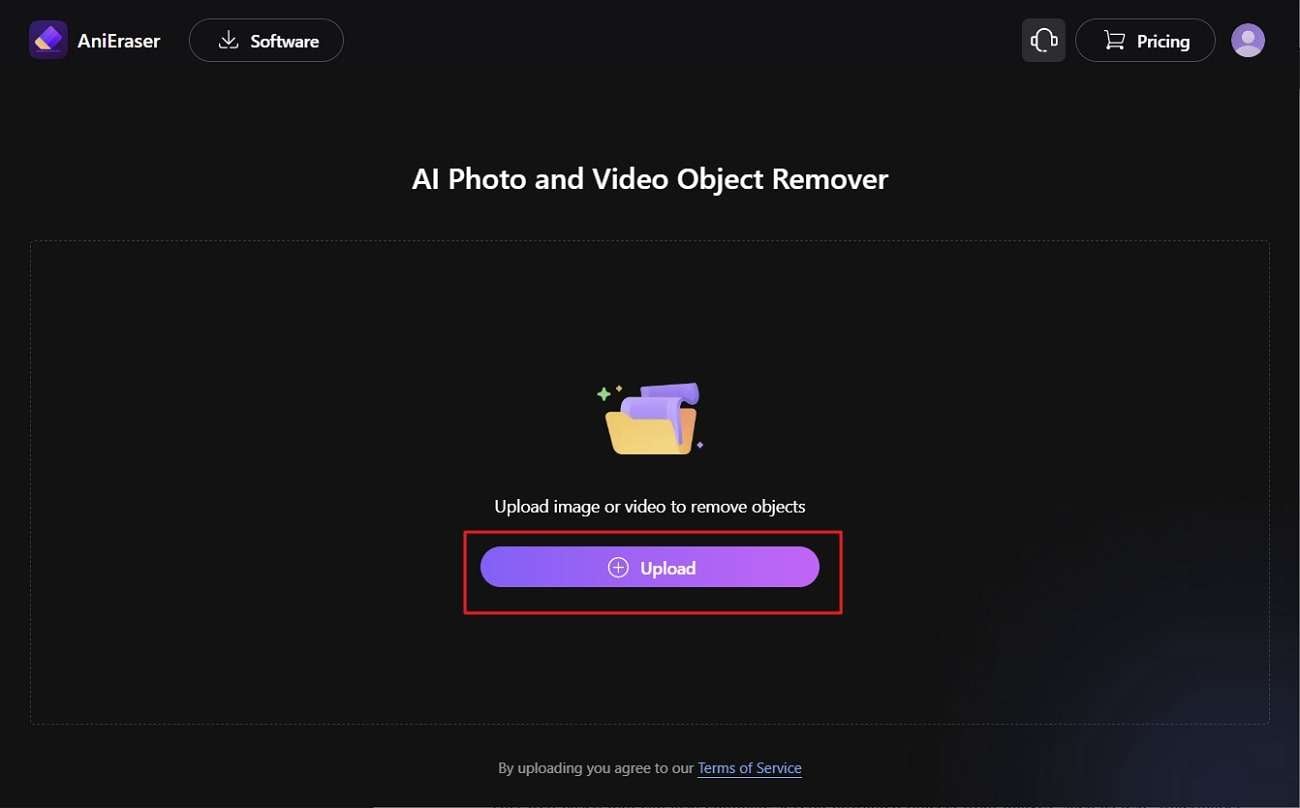 Step2

Remove the Time and Stamp from the Photo

Wait a few seconds and once the photo is opened with AniEraser, go to the "Brush Size" sliders and manage its size. Next, highlight the "Time and Stamp" in the photo and click the "Remove Objects Now" option. Once satisfied with the results, click the "Download" button. By this, the photo without a watermark will be saved on your device.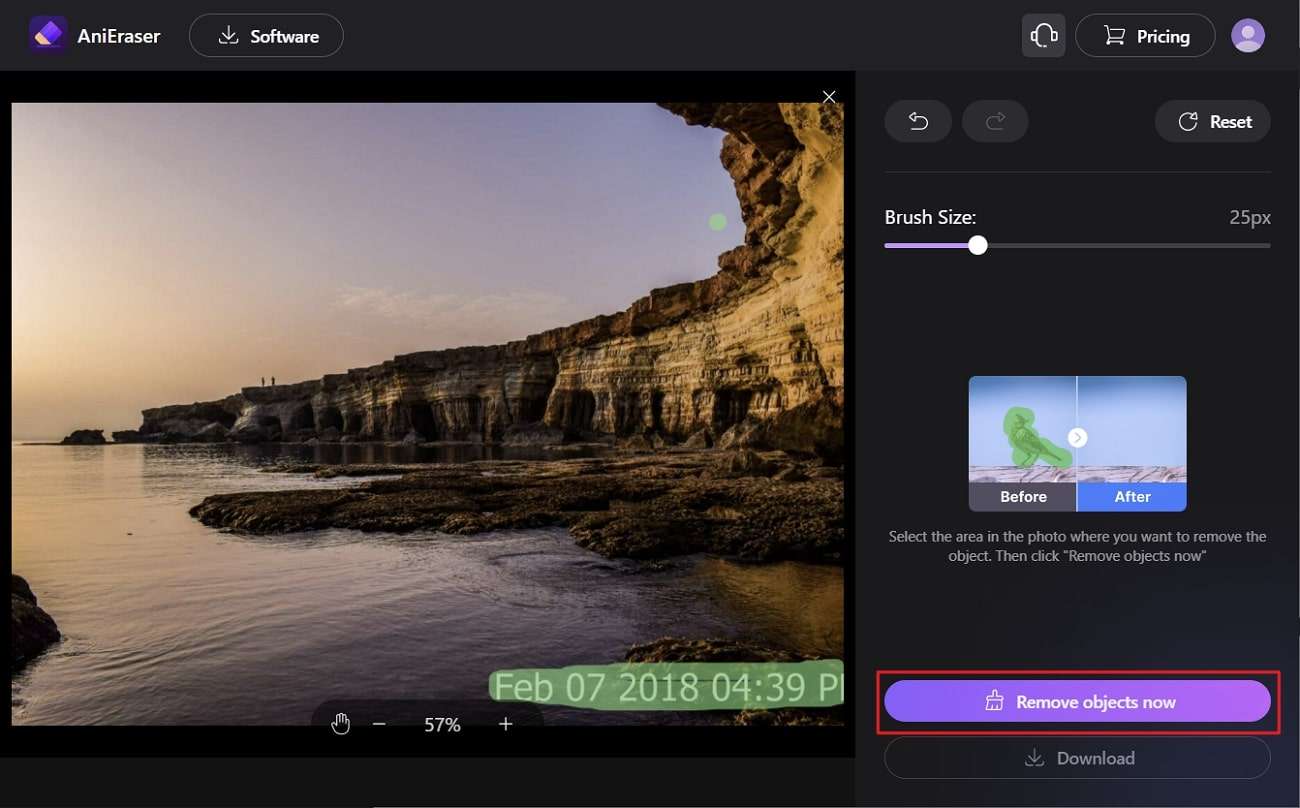 Part 3: Other Photo Stamp Remover Alternatives
Undoubtedly, AniEraser can remove both time and date stamps from the photos in the highest quality. Yet, it will be good if you know some reliable alternatives to AniEraser. Look below to learn the stamp remover alternative of AniEraser:
It is one of the most recognized tools that can help you to remove timestamps in a limited time. It also has a straightforward procedure, such as adding a photo, highlighting time and date stamps, and removing it. This web-based tool can also eliminate several unwanted objects from images, such as text, watermarks, and more. You can also remove the photo bombing strangers with it.
Moreover, it can also potentially remove multiple unwanted objects and elements at once. This tool supports various image formats, such as JPEG, JPG, and TIFF.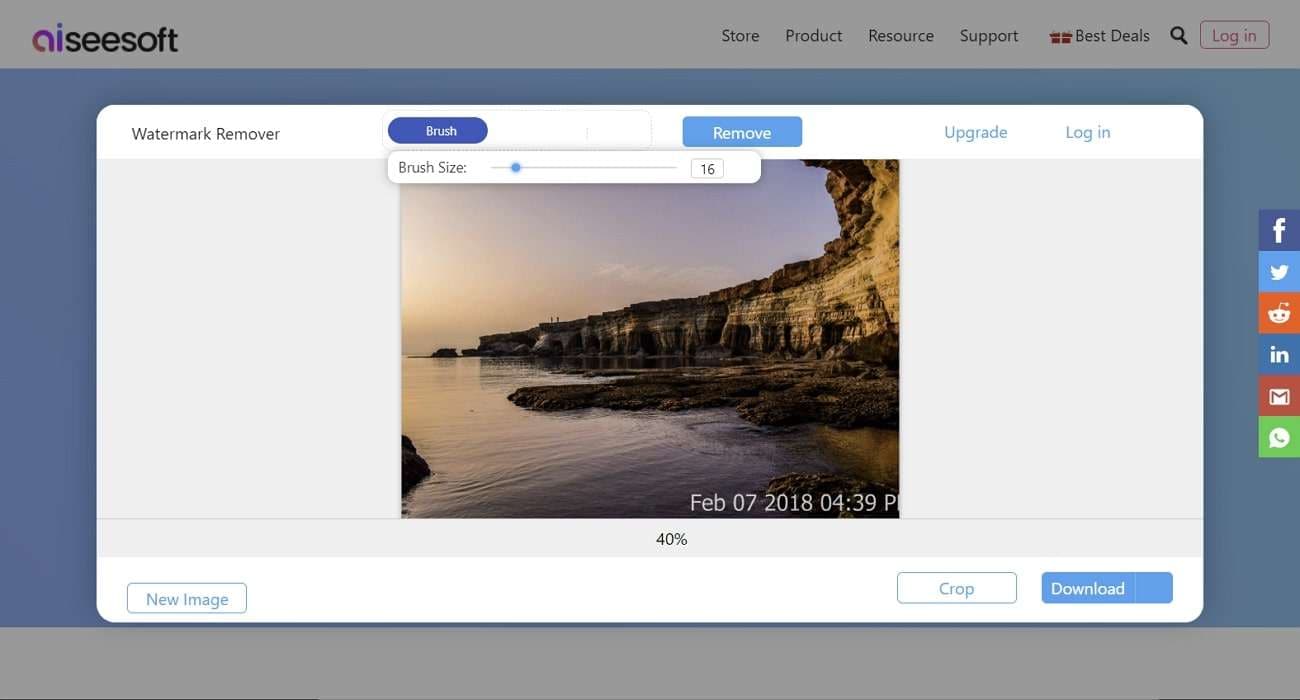 If you want to remove objects, watermarks, wires, or other things from photos, SoftOrbits photo stamp remover can help you with everything. Other than removing the objects, this can also help you to modify your simple images to the edge of professionalism. You can correct the red eyes in the pictures or restore the vibrant colors with this.
Moreover, this tool also supports digital retouching, which can fix all the visual mistakes in your photos. The photo enhancement lets you enhance every detail of the pictures to attract more users.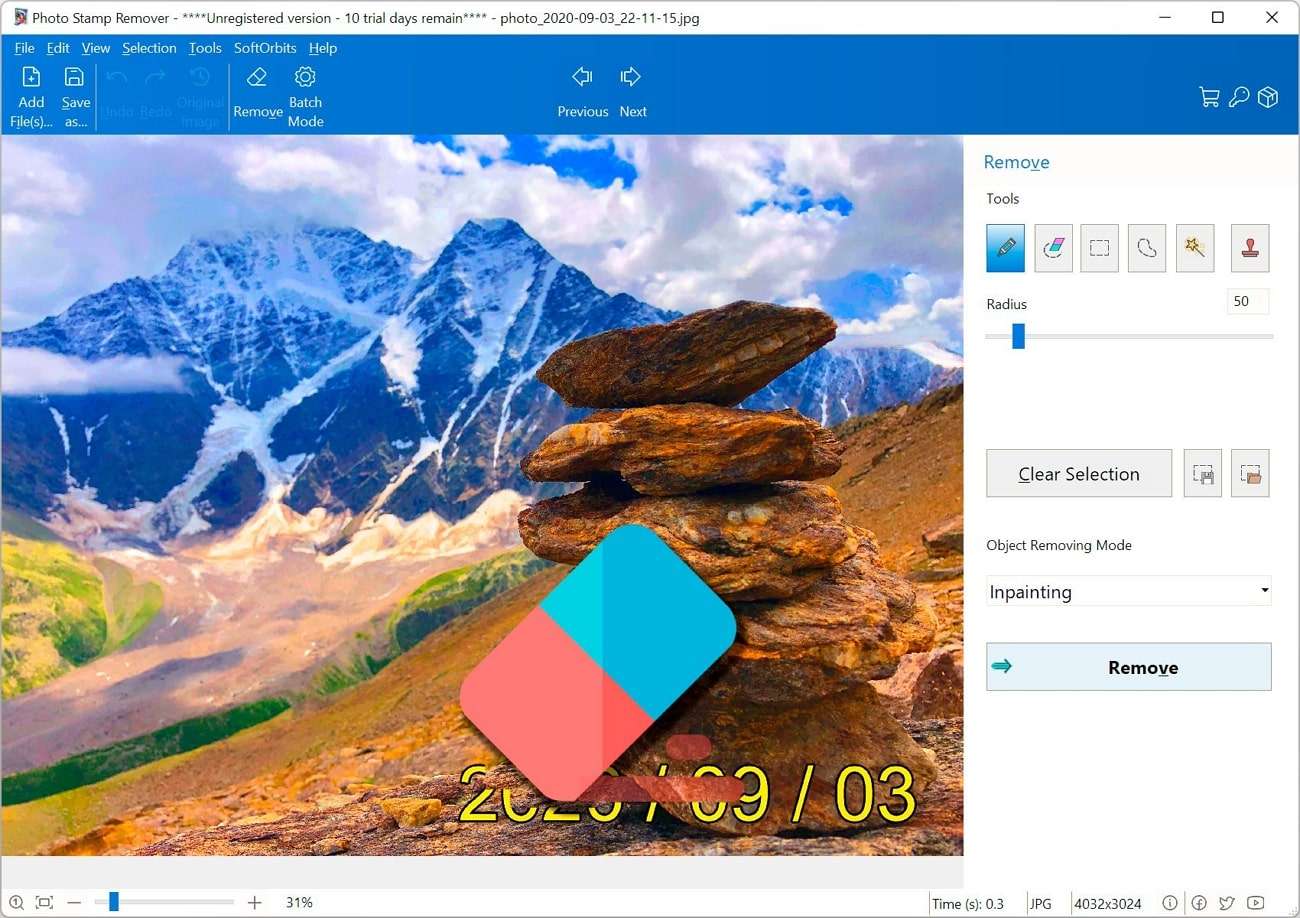 With this photo stamp remover, you can upgrade the efficiency of photos with a few clicks. You can also remove other unwelcome objects and strangers by highlighting them. It mixes surrounding pixels to fill up the spaces, so you will not face any pixel disorientations with this. This also lets you transform boring backgrounds into the most magnificent ones.
Besides this, it can also assist you in adding a burst of light and natural yet intense sparkles. You can also make images more studio friendly by adding its built-in effects.