Do you feel that the background noises in your videos are disturbing your whole content? While creating a video, it may be possible that you have accidentally captured the background noises, including traffic sounds, wind noises, or any other disturbing noise. To solve this problem in the post-production phase, you can utilize some efficient noise removers in the market.
In this article, we will be discussing some top-rated tools that you can function on your devices to remove BG noise from videos. To learn about these noise remover tools, let's dive into the details.
Part 1: What's the commonly seen noise in the videos?
Do you want to know what kind of commonly experienced noises in the videos are? This part of the article will highlight the type of noises that can be seen in videos in a brief manner.
1. Wind Noise
If you are making a video in bad weather, it will include a strong windy sound. For instance, if you are making a vlog around a beach area, your video will contain wind noises. This will negatively affect the audio quality of your vlog.
2. Echo Noise
An echoing sound occurs when you can hear your repeated sound. This can happen if you are recording a video in a large vacant room. In such a place, your sound will be reflected back and may disturb the viewers of your video.
3. Static Noise
Static noise occurs when your microphone or speakers cannot get clean electricity from the cables. It sounds like a buzzing or hissing noise that can immensely cause disturbance for the viewers.
4. Talking Noise
Talking noises are the most commonly seen noise in the videos. It occurs when you are recording a video in a public or crowded place. In such an area, your video will also capture the talking noises of the people around you.
5. Impulsive Noises
Impulsive noises are sudden noises that are caused by construction or demolition. If you are recording a video near a construction area, it will also capture the impulsive noises as a result.
Part 2: How to remove noise from video with desktop software [Win & Mac]
As we have described the type of background noises in the previous section, let's discuss the solutions to get rid of them easily. In this section, we will highlight the desktop tool through which you can remove noise from video easily.
How to remove noise from a video on Windows
For Windows, the best tool through which you can remove the background noises from a video is Wondershare UniConverter. This tool is professional software that can be instantly launched on your Windows platform. It contains different functions that can help you enhance the quality of your videos. UniConverter is inspired by multiple forms of functions, which demarcates it as a complete video editing toolbox.
Its Noise Remover feature is another highlighting function that makes it special. To remove noise from a video, you can efficiently utilize it for effective results. To know how to remove BG noise from video using UniConverter, look into the steps:
Step 1

Open UniConverter and access the noise removal function

You must launch Wondershare UniConverter on your computer and proceed to select "Noise Remover" from the homepage under the AI Lab.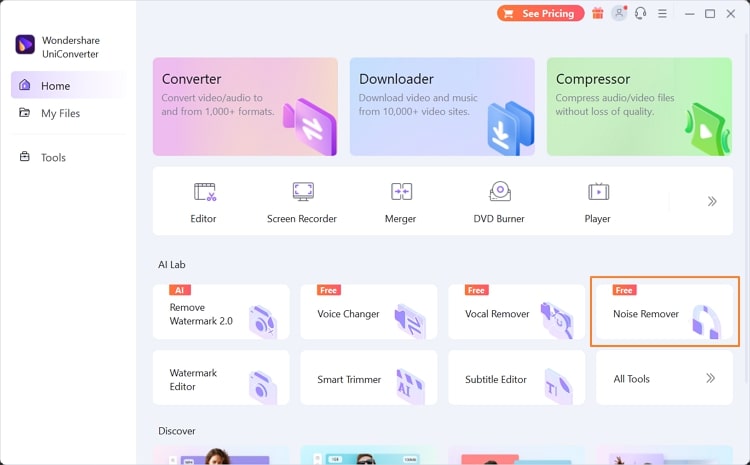 Step 2

Import video for noise removal

Click on the "+" icon on the next screen to import the video that contains background noises. You can add more than one video to the Noise Remover tool of UniConverter.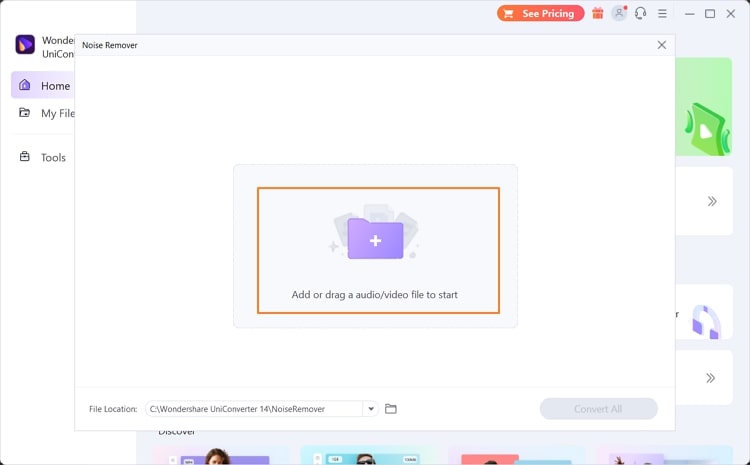 Step 3

Execute the process

Define the location of the edited video and click the Convert All button to execute the process. The tool will quickly remove the noises across the video automatically.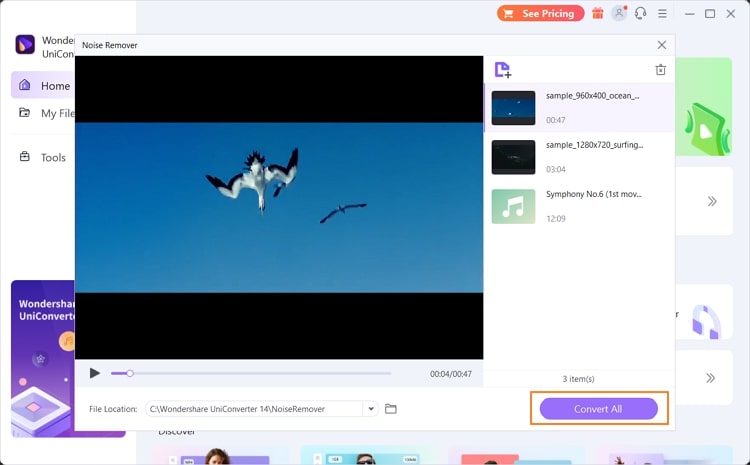 How to remove noise from a video on Mac
Do you want a reliable tool to remove wind noise from a video on your Mac? iMovie is a built-in tool for Mac users comprising various editing options. Using this tool, you can alter your videos by adding transitions and vibrant filters. It supports 4K and HD videos and preserves their high quality even after editing.
Apart from editing your video, you can also modify the added audio clips in them using this tool effectively. Are you eager to know how to use iMovie to remove wind noise from the video? For this, proceed to the below steps:
Step 1

Once you have opened iMovie on your MacBook, add your preferred media file to this tool.

After uploading it, drag it to the timeline and select it.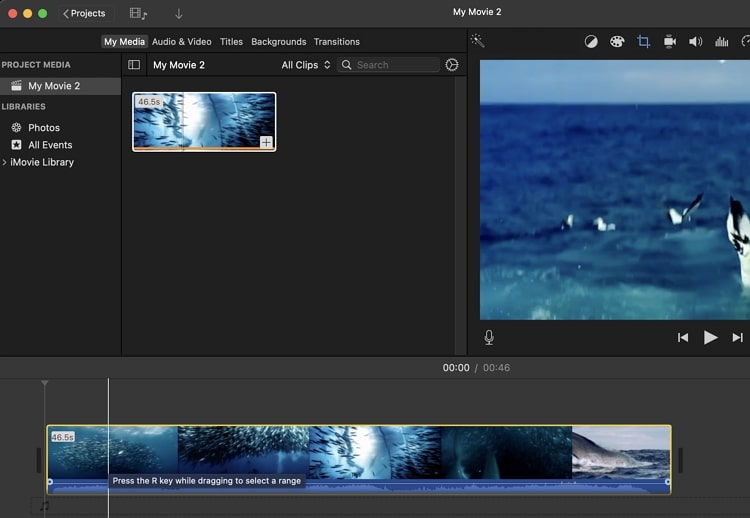 Step 2

Now choose the Noise Reduction and Equalizer tool present above the Preview section.

Once done, check the box Reduce Background Noise. By doing so, you can adjust the reduction percentage according to your choice.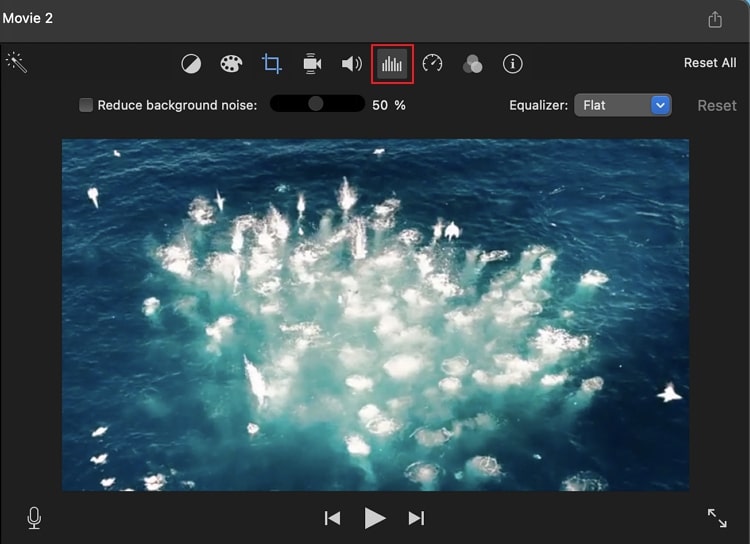 Step 3

You can also select the Equalizer button from the drop-down menu to add more enhancements.

If you are not satisfied with the settings and want to start from scratch, then click on the Reset button.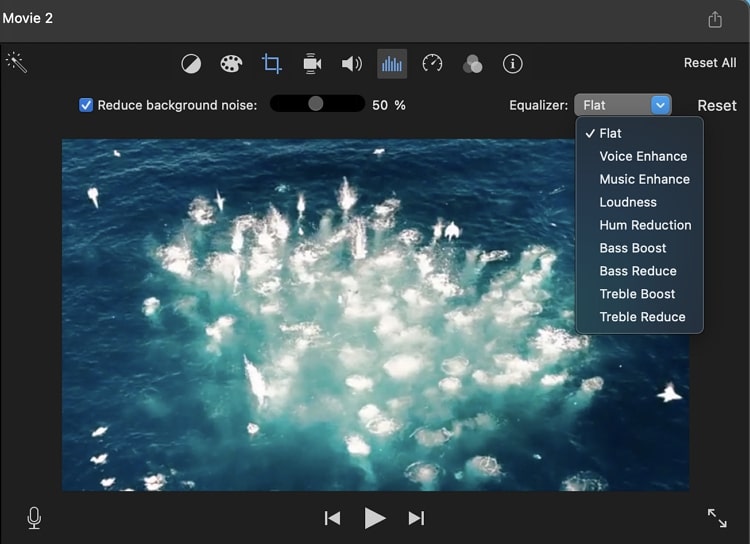 Part 3: How to remove noise from videos online
If you don't want to download any software on your system, there is an online tool that can provide you with the best results. Media.io has a powerful noise reducer through which you can automatically eliminate the background noise from your video.
You don't have to perform any manual steps as this online tool recognizes and erases the background noise instantly. Moreover, it uses advanced algorithms that can generate accurate and flawless results. To use the noise reducer of Media.io, read the following steps:
Step 1

Add your video file

Once you have accessed the website of Media.io, search for its "AI Noise Reducer" feature. After navigating to this feature, click on the "Upload" button. By doing so, import the video from your device on this tool.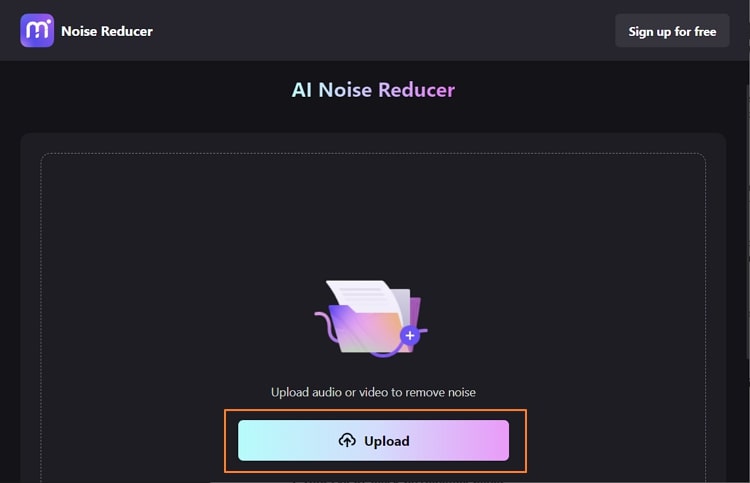 Step 2

Remove the background noise

After uploading, choose the noise type and click on the "Reduce Noise Now" option. After some seconds, you can preview the results and hit the "Download" button to save the video.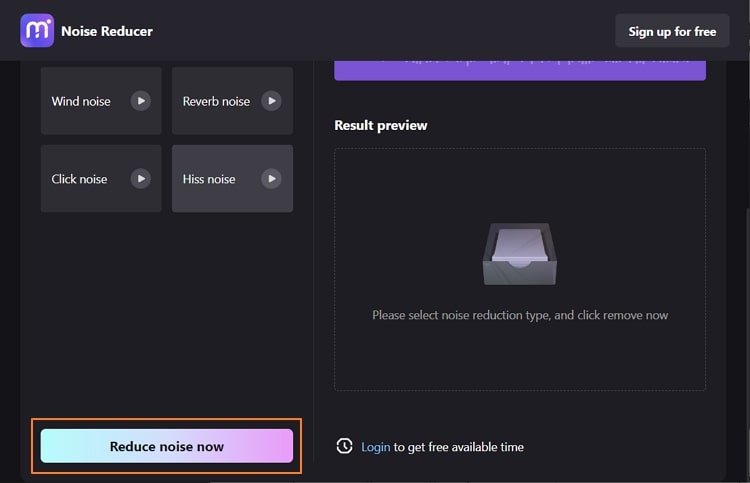 Part 4: How to delete background noise from video on mobile [Android & iPhone]
If you don't want to navigate to your systems or use an online platform for removing background noise, this section will recommend you the best mobile tools. These tools are supported by your mobile devices and offer impressive results.
How to remove noise from a video on an Android device
For Android users, there is a special app called Voice Noise Cleaner. It's a simple app as it offers a clean user interface to make the process of removing noise easy and comfortable. Apart from uploading files from your local storage, you can also import them from Google Drive.
Moreover, by using the Pro version of this app, you can get unlimited options to remove noise from videos. To use this special app, you can take help from the following steps:
Step 1

Download this app on your phone and open it to proceed.

Tap the Open button and upload the video from your phone.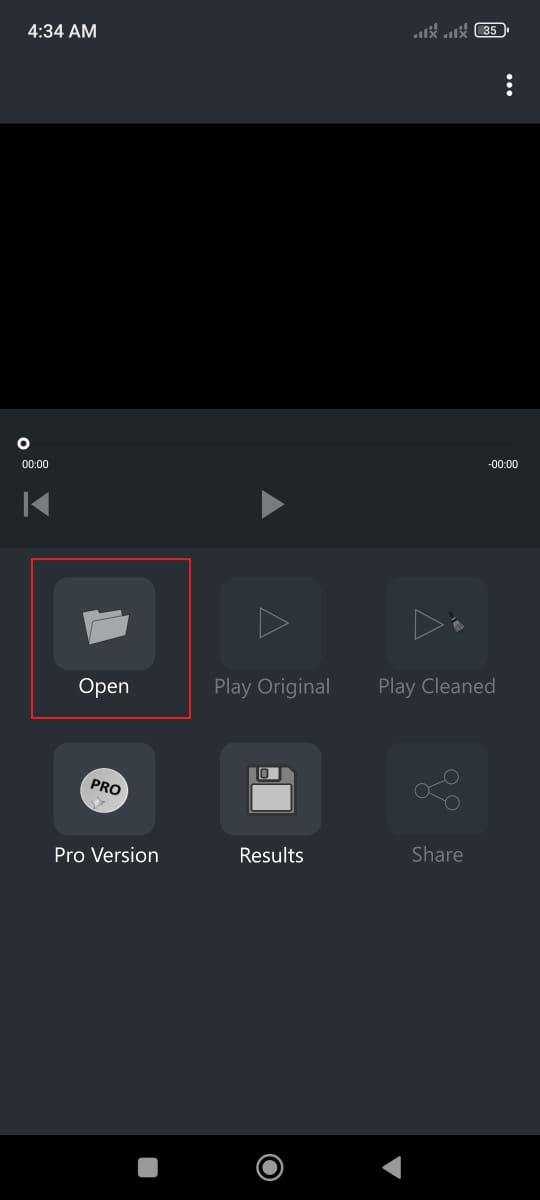 Step 2

Once done uploading, select the option Play Cleaned.

Wait for some time to let the tool function properly. Once done, you can share the edited video on any preferred platform.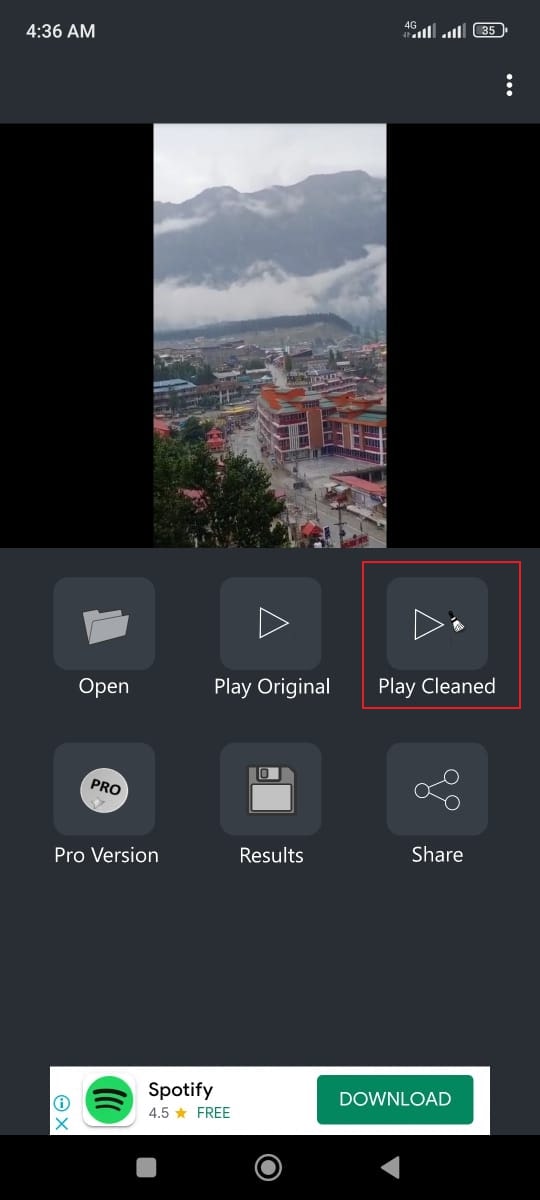 How to remove BG noise from a video on an iPhone
Do you want a high-end app to remove noise from a video on your iPhone? Audio Noise Reducer & Recorder is a powerful app through which you can professionally remove background noises from your videos easily.
This app can work with all kinds of videos and voice memos. It does not add a watermark to your video after removing the background noise. You can also use the "Reward Video" on this app to get free 5 minutes. If you want to use the Audio Noise Reducer & Recorder on your iPhone to remove BG noise from a video, here are the simple instructions:
Step 1

Access the App Store on your iPhone and install "Audio Noise Reducer & Recorder" on your device.

After installing it, launch and tap on the "Import Files" button. You have to select the required option from the "Video" section to add the video file with background noise.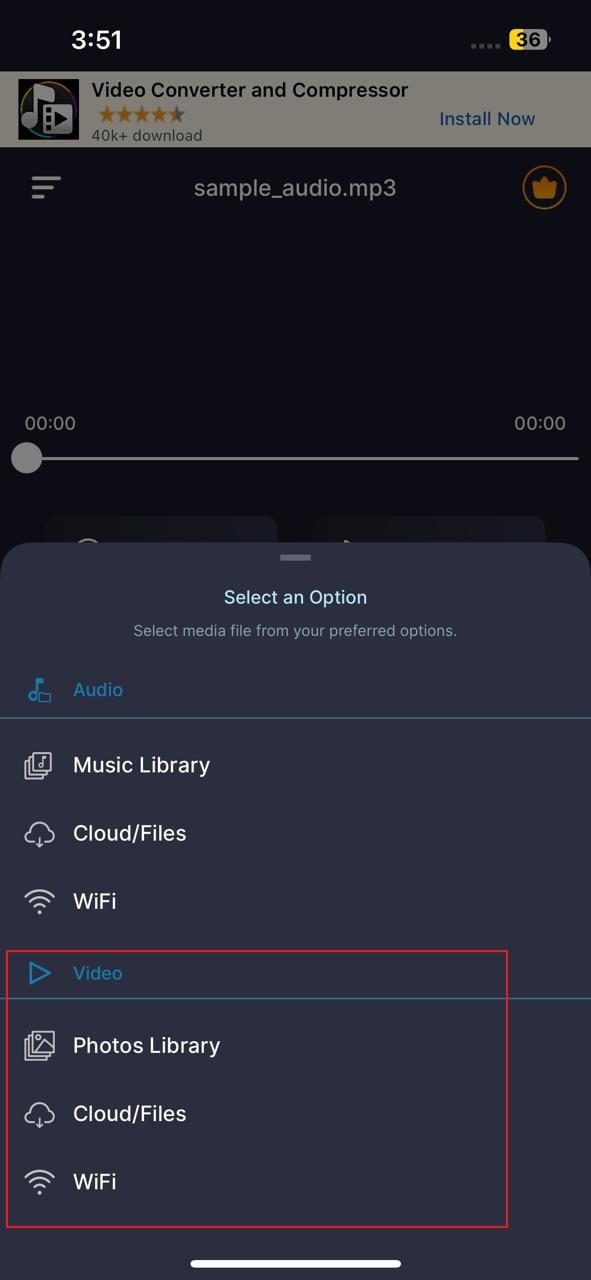 Step 2

The tool will automatically remove the background from the video.

Once the video is ready, you can preview it. To check the difference, the tool will allow you to play it in the Original and Noiseless ways. If you are happy with the results, tap on the Save As button and select your video format to export the video.