Whether you're an iPhone, iPad, or Mac user, chances are that you might want to edit your tracks at some point. Luckily, you can use Garageband to trim, crop, merge, or even apply master effects to your songs. But do you know how to edit files using this fantastic app? At the end of this guidepost, you'll know how to effectively cut tracks in Garageband and other online solutions such as the Online UniConverter and Audio Cutter Pro.
Part 1. How to Cut Tracks in Garageband Seamlessly
Learning how to cut in Garageband can be pretty intimidating at first. However, if you employ the right methods, trimming music here is as easy as it gets. Just make sure that you locate the perfect place to trim and zoom it closer. So, without much dilly-dallying, let's dive in and find out how to cut music on Garageband with some simple steps:
Step 1: Launch Garageband on your computer and then load up your audio project by dragging it to the trimmer.
Step 2: Next, tap the play icon to find the part of your audio that you need to extract. After finding the part, place the playhead on the right spot and then click Edit > Split Regions at Playhead.
An easier way to split is to press CMD + T on your keyboard. Repeat the same procedure to set an end point.
Step 3: Click on the parts that you don't want and press delete on your keyboard to erase them.
Step 4: Right-click your remaining audio part to rename it. Tap Share > Export Song to Disc to save your new music.
Part 2. [Recommended] Best Alternatives to Garageband Cut Music Online
It's evident that using Garageband to cut sound is not just anybody's cup of tea. Therefore, I want to introduce you to an easier but more effective option in Online UniConverter (Originally Media.io). Unlike Garageband, this free music cutter online is straightforward to use. Also, it offers robust cutting options like adding fade effects, converting to popular audio formats, and more. Even better, Online UniConverter is available on any device that runs a browser.
1. Online UniConverter – Best Garageband Alternative
Free music cutter that supports trimming of all audio formats like MP3, AU, AAC, FLAC, and more.
Edits audio before trimming by applying fade effects and choosing a target format.
Supports editing of all video and image formats by compressing, trimming, converting, and more.
Upload audio for cutting from local and cloud storage.
Excellent 24/7 customer support.
Available in all HTML5 browsers, including Chrome, Safari, Edge, Opera, Firefox, and more.
Steps on how to cut tracks using Online UniConverter:
Step 1. Add your music file
Firstly, launch the online Audio Cutter tool on the Online UniConverter site. After that, click the Add button or drop your music on the converter to upload it.
Step 2. Customize audio
Next, enter your start and end points for the audio file. An easier way is to drag the trim playheads at the beginning and ending points of your file. Don't forget to apply your fade effects as well as playing the audio to preview changes before trimming.
Step 3. Trim Audio
Before you begin trimming, choose a target audio format under the Save to drop-down menu. Lastly, tap the CUT button to trim audio with Online UniConverter.
2. AI Music - create music in the way you like
With AI music, you can save the time of cutting music and generate the music with the style, mood and duration that you preferred.
Part 3. 5 Other Online Free Music Cutter
In addition to the first two excellent options, I also want to show you some cool online free music cutter apps.
Number one on this competitive list is Audio Cutter Pro which is simple and intuitive to use by any user. Here, you can trim many audio files like FLAC, M4A, MP3, AU, AAC, OGG, and more. After uploading, this 100% free tool allows you to set a start and end point as well as the fade effects for your target audio. You can also rename the music file if you like. Be mindful of the adverts, however.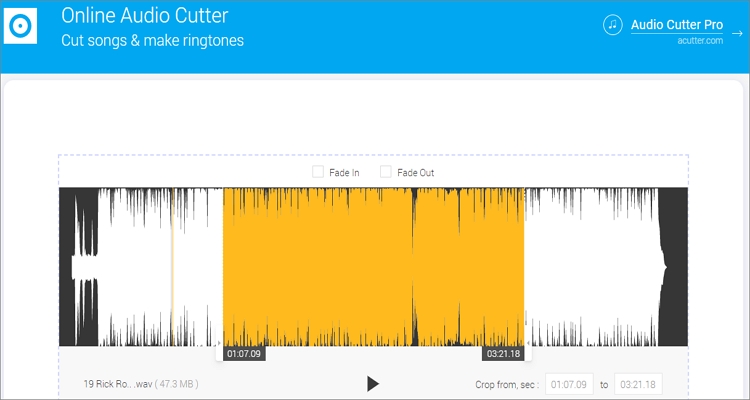 MP3cut is another simple and free music cutter that supports 300+ formats, including all audio formats. With it, you just need to upload your music file then choose a section to cut. Before trimming audio, Mp3cut allows you to select an audio preset. You can convert music to MP3, WAV, FLAC, M4R, and M4A. However, the upload and conversion speed of Mp3cut is nothing to write home about.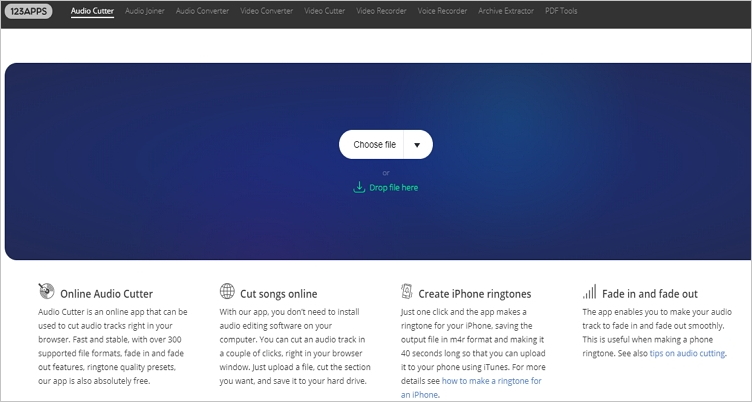 If you're looking to edit PDF, archive, image, audio, video, you name it, visit AConvert. It allows you to add music file from Dropbox, Google Drive, URL links, or local drive before cutting, merging, or converting. But all the hype notwithstanding, AConvert is an ad-laden app. Also, the maximum audio size you can import is 200MB.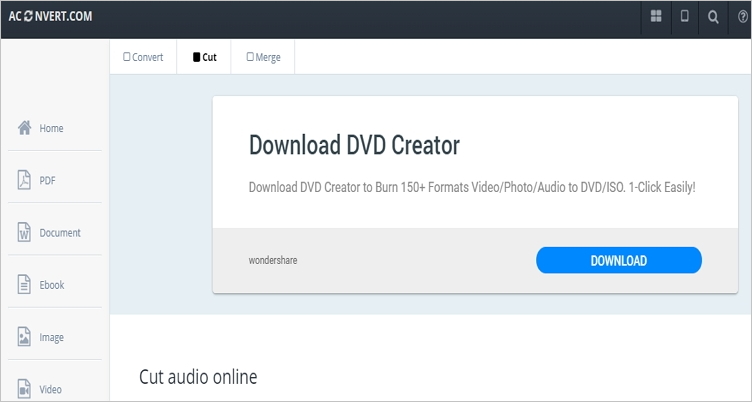 Going toe-to-toe with AConvert in terms of format support is Online-Convert. In fact, this free online tool has a slight edge because it allows you to convert media files to target device formats like Android, iPhone, PlayStation, Wii, PSP, and more. When transcoding audio files, Online-Convert edits the bitrate, sampling rate, audio channels, and of course, trim audio. But like AConvert, Online-Convert features some adverts.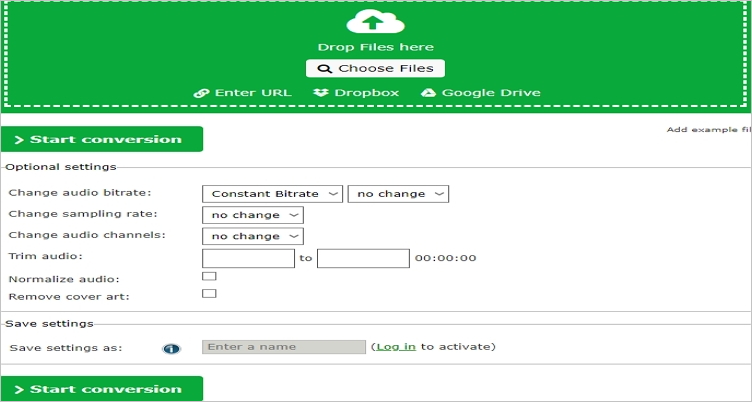 At Inettools.net, you'll enjoy tons of powerful file editing tools like never before. Apart from converting between media formats, it also edits by cutting, trimming, resizing, and more. You'll also find unique tools such as a body mass index calculator, GIF maker, YouTube downloader, QR code generator, and more. Moreover, Inettools.net supports the drag-n-drop feature making your work even easier.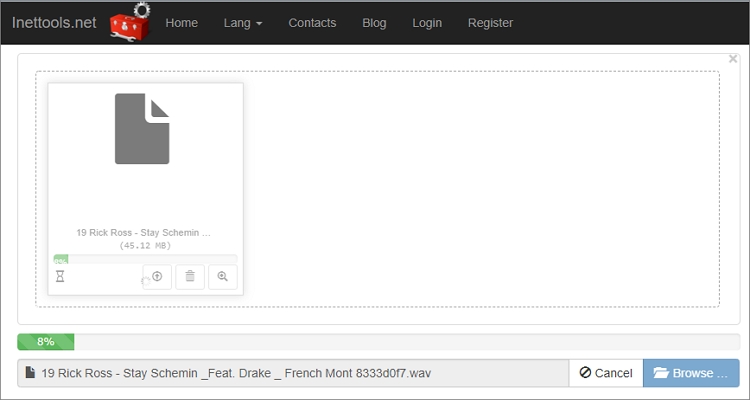 Summary
All said, learning how to cut track in Garageband is essential. That's because it's a free program that edits and plays audios offline in Apple devices. However, you can use Online UniConverter and the other online options to trim music online on any device. Just download a renowned browsers and connect your device to the internet to get going.