TikTok Stories have become a staple for users to capture and share their memorable moments. These short videos often feature behind-the-scenes glimpses, funny skits, and personal updates. They provide a unique way to connect with your audience and showcase your creativity.
However, one limitation of TikTok Stories is that they disappear after 24 hours, leaving us yearning for more. But What if you want to hold on to those moments a little longer? Fear not, for this article is here to guide you through the exciting world of download Story TikTok. We'll uncover the six best methods to help you preserve those delightful TikTok Stories that have captured your heart and imagination.
So, if you've ever found yourself captivated by a TikTok Story and wished you could keep it forever, you're in the right place.
Part 1: What's Fun About TikTok Stories?
TikTok Stories have brought an extra layer of excitement and entertainment to the already captivating world of TikTok. Here's what makes them so much fun:
1.Behind-the-Scenes Glimpses
TikTok Stories allow creators to peel back the curtain and show us what goes on behind their content. Whether it's a makeup tutorial, a cooking adventure, or a sneak peek into their day-to-day life, Stories give us a chance to see the real person behind the camera.
2.Quick and Snappy
Just like TikTok videos, Stories are short and sweet. This brevity makes them perfect for quick bursts of entertainment during your day. You can easily flip through several Stories in a matter of minutes and discover a range of content.
3.Trending Challenges and Dances
If you're into the latest TikTok trends, Stories are where you'll find creators showcasing their take on viral challenges and dances. It's like a front-row seat to the trendiest content on the platform.
4.Engagement and Interactivity
TikTok Stories often come with interactive features like polls, questions, and countdowns. This means you can engage directly with your favorite creators, vote on their choices, and even ask them questions, creating a sense of community and connection.
5.Exclusive Content
Some creators use Stories to share exclusive content that isn't available in their regular videos. It's like a secret club where you get VIP access to their latest creations and updates.
6.Emotional Moments
From heartwarming personal stories to hilarious mishaps, TikTok Stories run the gamut of emotions. They can make you laugh, cry, or simply brighten your day with a dose of positivity.
7.No Pressure, Just Fun
Since TikTok Stories disappear after 24 hours, creators are less pressured to make everything perfect. This often leads to more spontaneous and authentic content, which can be incredibly entertaining.
8.Endless Variety
With millions of creators worldwide, TikTok Stories offers an endless variety of content. You can explore different cultures, talents, and perspectives, all within the short-lived yet vibrant format of Stories.
In a nutshell, TikTok Stories is a whirlwind of creativity, humor, and authenticity. They add an element of surprise and delight to your TikTok experience, making it even more addictive and enjoyable. So, whether you're a casual scroller or a die-hard TikTok enthusiast, there's something undeniably fun about diving into the world of TikTok Stories.
Part 2: 6 Best TikTok Stories Downloaders You May Need
You might have found yourself yearning to preserve those moments of joy and creativity you find in the exhilarating world of TikTok. Fortunately, there are tools available that can help you do just that. Let's look at the six best tools that can help you easily download video TikTok Story.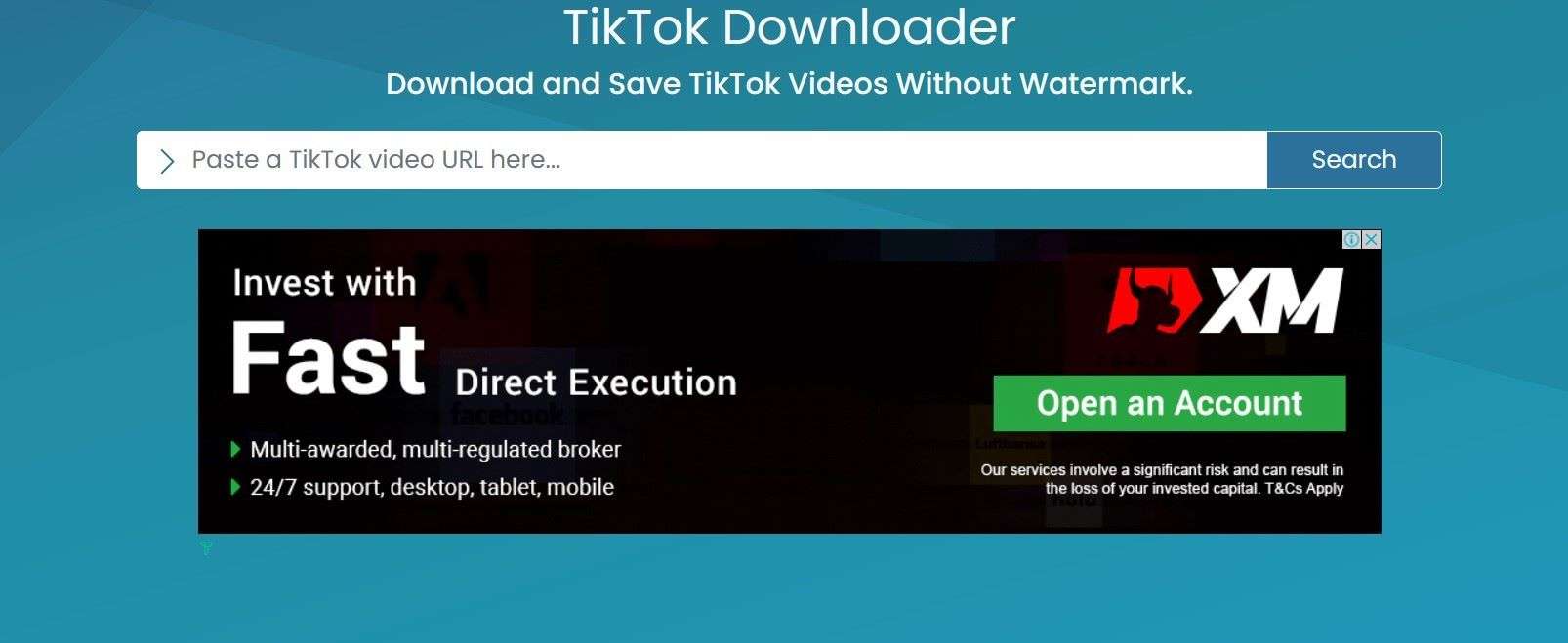 SaveTT is a sophisticated free tool that can help you to download TikTok Story seamlessly. Users can download their favorite TikTok stories without watermarks and use them offline whenever they choose. Downloads are fast and easy with SaveTT, and stories can be downloaded in MP4 or MP3 formats.
The web tool is also available for mobile users and supports various operating systems such as Android, iOS, and Windows. Also, users can download video Story TikTok as many stories as they can in a day without restrictions or interruptions from unnecessary ads.
Compatibility
Key Features
It has an easy user interface that allows for seamless and fast downloads.
Unlimited story TikTok downloads in premium picture quality and sound
Compatibility with mobile and desktop devices
It makes download story TikTok no watermark possible, providing clean and sharp quality story videos.
Stories can be downloaded in MP4 or MP3 formats while retaining their original qualities.
It can process your videos in a matter of seconds
The TikTok story saver boasts HD-quality video downloads

Snaptik is an easy-to-use TikTok story downloader for every TikTok user or guest who wants to enjoy the fun of those short videos still offline. Whether using a smartphone, a tablet, or a desktop computer, you can easily download your favorite TikTok stories in seconds. You only need a stable internet connection and an updated mobile or desktop browser.
You can also save TikTok Story without watermarks and in optimal HD quality, all for free. Moreover, these stories can be downloaded as MP4 or MP3 files without you converting them.
Compatibility
Android, Windows, iOS (iOS 12 and above)
Key Features
It allows you to download TikTok videos in .mp3 and .mp4 format
It features an automatic watermark eraser.
Snaptik downloads stories in optimal HD quality for exceptional and quality entertainment offline.
It supports over ten different languages
It is compatible with various devices, including mobile, PC, and tablet.
It can process your videos in a matter of seconds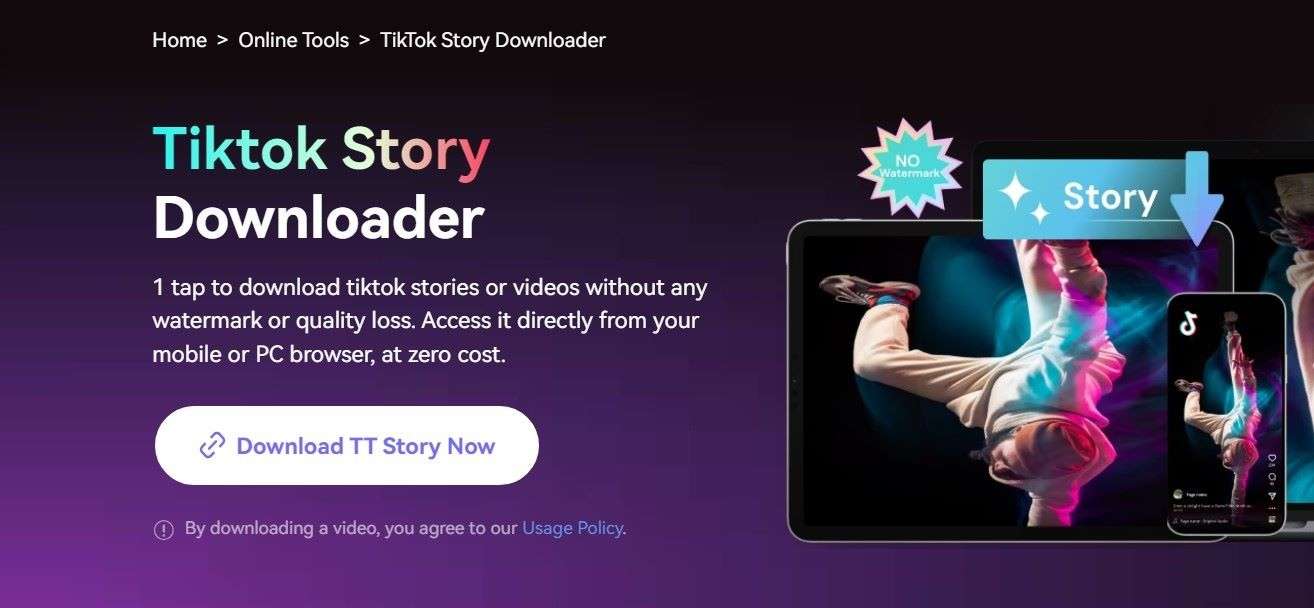 Media.io is one of the finest digital tools for unlimited and premium TikTok entertainment. With Media.io, TikTok users can download TikTok Story without watermarks and with sharp picture quality and sound. However, it gets better with media.io because users can enhance these downloaded stories with an in-built editing feature.
Plus, downloads are faster, and with a friendly user interface, just anyone who can read and understand simple English can get it done in seconds. The platform and its story saver TikTok features are compatible across desktop, mobile, and tablet devices.
Compatibility
Mobile, desktop, and tablet
Key Features
It supports various operating systems and digital devices.
Eliminates annoying watermarks and other elements automatically
It downloads stories in excellent HD quality
It can convert TikTok Videos to the standard MP4 format and MP3 (for audio extraction).
It has an in-built editing feature, enabling users to edit their video the way they want
io TikTok Downloader offers an ads-free experience
It has a user-friendly interface
You can use this TikTok downloader on your smartphone, desktop, or tablet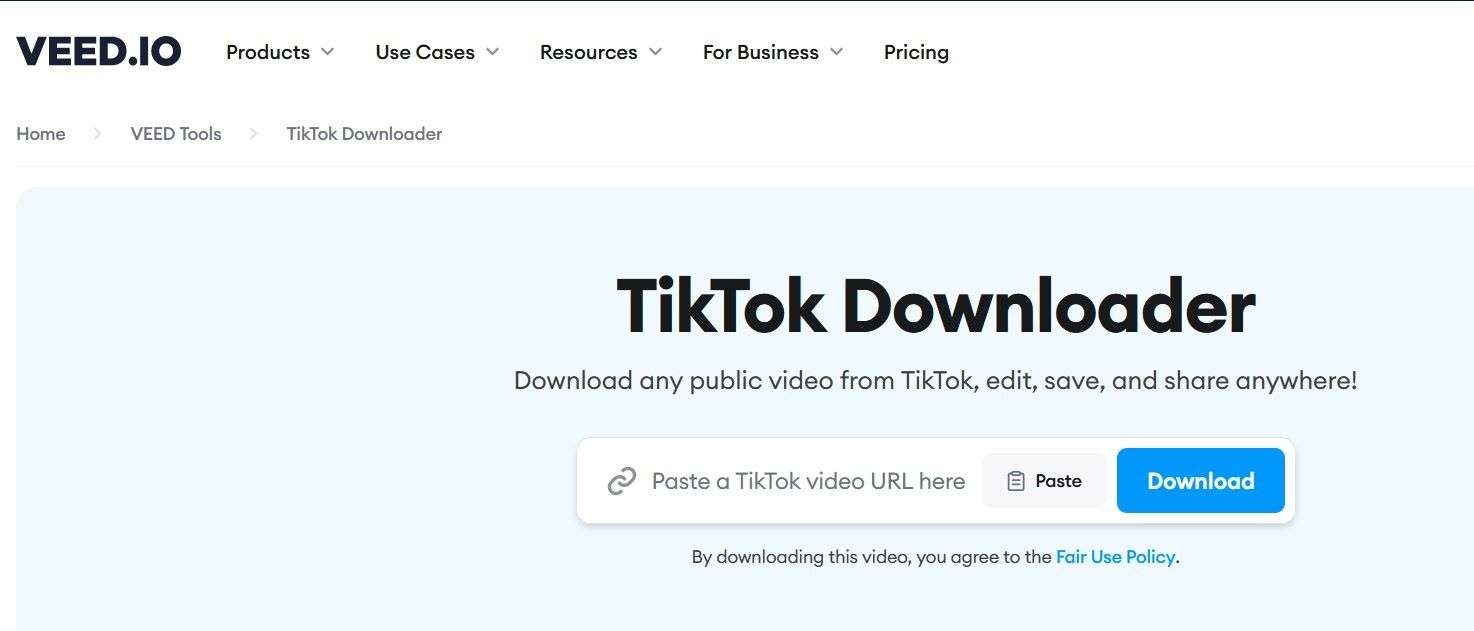 Veed.io is a story saver TikTok platform that lets users download stories and even edit them with an in-built video editing app. Watermarks are a sore sight for any downloaded file, but VEED ensures they are never a problem with an automatic watermark eraser.
In addition, the platform is easy to use, and downloads are fast, ensuring you download on time and return to TikTok for more content consumption. Also, users won't have to worry about compatibility because VEED is available for mobile and desktop devices, regardless of operating systems, making it an effective TikTok Stories downloader for anyone.
Compatibility
Key Features
It supports cross-platform compatibility
It can erase unwanted watermarks and other embedded elements from TikTok videos.
It features an in-built video editing software for seamless alterations without leaving the site.
It offers downloads in HD quality
VEED is capable of converting videos to MP4 or MP3 file formats.

Savetik is one of the best TikTok story downloaders that helps TikTok users save stories without watermarks. It runs on mobile and desktop devices, and there's an Android app if you prefer using mobile applications.
With Savetik, users can download their favorite TikTok stories in MP4 formats for continuous entertainment and further sharing. Downloads are fast and easy, requiring just the link to the story. You can also download as many stories as possible for free and in premium HD quality.
Compatibility
Key Features
SaveTik lets you download TikTok videos on any device you choose, including mobile, PC, and tablet.
It allows you to download TikTok videos in .mp3 and .mp4 format
SaveTik can erase watermarks and other unwanted elements from TikTok videos automatically.
It can process your videos in a matter of seconds
It boasts of HD quality video downloads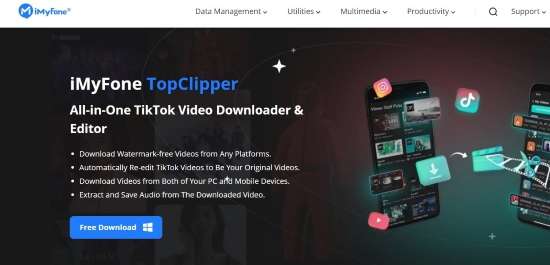 iMyphone topClipper is your all-in-one, free TikTok video editor companion that can download TikTok Story without a watermark. With this platform, you can easily download videos from your PC or mobile device, and the TikTok story will maintain its original quality. What sets iMyFone apart is its automatic video-making capability. This functionality allows users to recreate videos quickly and effortlessly with just a few clicks.
Compatibility
Key Features
iMyFone TikTok video downloader allows you to choose a resolution of up to 8K
It boasts higher video downloading and processing speeds.
It offers 24/7 one-on-one support.
iMyFone TikTok Story video downloader removes any watermark from your TikTok videos
It lets you download videos from both your PC and mobile devices.
It has a built-in editor that allows you to edit your video how you want.
Part 3: How to Download TikTok Stories Using Media.io TikTok Downloader?
With Media.io, you can get your TikTok video story downloaded with ease in premium HD quality. If you're looking for a TikTok story downloader without watermark, Media.io TikTok Downloader is your best bet to save your favorite stories for future enjoyment. Follow these step-by-step instructions to get started:
Step 1: Copy the TikTok Story Link
Before downloading, you need the link to your preferred TikTok story. You can get it by clicking on the share button of your TikTok story to reveal the "copy link." Click on it and proceed to the next step.
Step 2: Paste the Link in the Provided Field
Next, open the Media.io TikTok Downloader in a new browser tab, and then paste the video link you copied into the provided field on the downloader's interface.
Step 3: Download Tiktok Story
Once you paste your TikTok video link into Media.io TikTok Downloader, click the "Download" button, and Media.io will process the video in a matter of seconds.
Now, you can easily save story TikTok videos in either HD quality or MP3 format without watermarks. Alternatively, you can copy the sharing link if you prefer to share the video with others or save it for later use without immediately downloading it. Simply click the corresponding button, and the link is yours to share or use as you wish.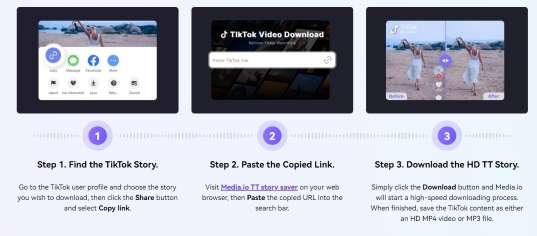 Conclusion
In our quest to help you unlock the captivating world of TikTok Stories and preserve those cherished moments, we've introduced you to the top 6 TikTok Stories downloaders. These TikTok Story downloaders offer various ways to download your favorite TikTok Stories, ensuring that you can relive the magic whenever you wish.
While all the downloaders we've explored have their unique strengths, Media.io's reliability, speed, and simplicity make it an exceptional choice. However, your choice may ultimately depend on your specific preferences and needs.
No matter which TikTok Stories downloader you opt for, remember to use these tools responsibly and respect the content creators' rights. With these downloaders at your disposal, you can ensure that the joy, creativity, and entertainment of TikTok Stories are always just a click away. Happy TikTok download story!