Headshots are important in various platforms and professional fields. If you are submitting a resume, application, and form or creating a blog post, you would need your flawless headshot. The reason is that images can grasp attention more quickly than a brand's logo or textual content. Therefore, it's significant to take DIY professional headshots that you can use in different fields.
In this article, you can discover detailed instructions to take your headshots without needing external help. Moreover, we will also highlight the required equipment and tips to capture captivating headshots within your comfort zone. Thus, consider this guide and learn about DIY headshots in a creative way.
Part 1: What are the Advantages and Disadvantages of DIY Headshots
Are you aware of the benefits and disadvantages of DIY headshots? This section will underline the major advantages and disadvantages of DIY headshots. Hence, this section can help you understand the importance of DIY headshots.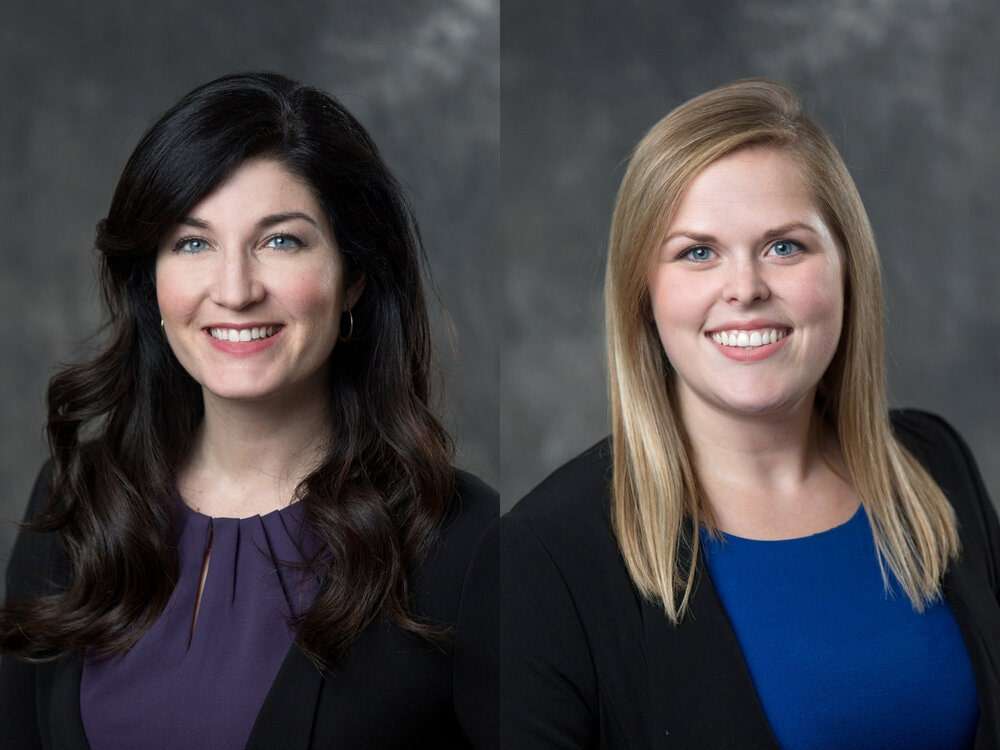 Advantages of DIY Headshots
DIY headshots have various benefits in professional fields. To learn some of their main advantages, proceed to the following section:
1. Cost-Friendly
One of the major benefits of DIY headshots is that it saves you money. You don't have to seek professional experts or a photography studio, which can be costly. Moreover, you have the freedom to click DIY headshots without buying professional equipment. You can instantly take DIY headshots with the camera of your smartphone.
2. Ensures Privacy
Security and privacy are other important advantages of DIY headshots. If you are an introvert in front of professional experts, DIY headshots can help you. You can take your headshot many times without feeling uncomfortable. Moreover, it ensures privacy, as you can have your headshots secured in your devices.
3. Offers Creative Freedom
There are no limits when it comes to experimenting with creativity. Hence, you can take DIY professional headshots in various styles and manners. You can try different outfits, makeup, jewelry, backgrounds, and facial expressions. This can also assist you in discovering your best posture captured in the headshot.
4. Convenient and Time-saving
Hiring a professional photographer or visiting a photo studio can be inconvenient. You may face conveyance issues or a short span to meet your deadlines. In such cases, DIY headshots can be convenient and time efficient. Within a few minutes, you can capture selfie headshots in the comfort of your home.
Disadvantages of DIY headshots
As DIY headshots have many benefits, there are also some limitations that you must consider. In this part, you can discover some disadvantages of DIY headshots.
1. Lack of Professional Touch
If you want a headshot for your portfolio, it should look professional yet attractive. To achieve perfection in capturing your headshot, you must require professional expertise. A professional photographer knows the lighting, angle, and appropriate background for a headshot. Therefore, a DIY headshot may look unimpressive in the professional or corporate sector.
2. Incomplete Knowledge
Being a beginner, you may need more knowledge regarding professional photography. While taking a headshot, you must consider certain factors that can craft a professional impact. While taking DIY headshots, you may need to learn the perfect postures, angles, or composition. Thus, non-technical individuals may need help to create flawless effects in DIY headshots.
3. Technical Guidance
There are various techniques that can enhance your headshots. For instance, with advanced editing skills, a professional photographer can effectively balance your skin tone. Whereas, in DIY headshots, you won't receive technical guidance for further enhancement. That's why seeking professional guidance is necessary to create impressive headshots for your portfolio.
4. Insufficient Equipment
The camera results of smartphones may create decent image quality. However, professional experts can access advanced equipment, props, and lighting resources that can produce high-end results. Hence, you won't craft aesthetic results with insufficient equipment while taking headshots at home.
Part 2: What are the Tools Required for Professional DIY Headshots
Do you want to create professional DIY headshots? If yes, carefully read this section to discover the significant tools that can assist you in taking effortless DIY headshots at home.
1. High-Quality Camera
First, you would need a high-quality camera that can produce RAW images. You can use a DSLR like Nikon or Canon to create DIY professional headshots. Such professional cameras can produce low-light images with high resolution and processing qualities.
However, if you cannot find professional cameras, you can use a smartphone's camera. You can use iPhone 14 Pro Max, Samsung S23 Ultra, or Google Pixel 7 Pro to achieve the best results. These smartphones have enhanced lens quality that can create professional headshots.
2. Portrait Length Lens
To highlight a subject with sharpness, experts recommend using a portrait-length lens. You can use a 70-200mm camera lens to capture a headshot with appropriate sharpness and depth. Such a camera lens won't blur your subject and produce flattering results. Therefore, you can take professional headshots at home with wider apertures and long focal lengths.
3. Tripod and Remote Shutter Release
If you are capturing a selfie headshot, there are chances of instability in the image. To avoid such errors, we suggest you use a tripod. This tool lets you place your camera at a decent length to create headshots in a proper frame. This will also eradicate the chances of blurriness in your DIY headshots.
There are also remote shutter releases or smartphone apps which you can use. They will help you click your photo without physically touching the camera. Thus, it will also add sharpness to your headshot easily.
4. Attractive Background
Neutral backgrounds in a headshot can further enhance the result. You can invest in different colors of background drops that you can use in DIY headshots. This will assist you in taking professional DIY headshots without going to a studio. The main aim is to add focus on the subject with a neutral background.

5. Studio Lights
As you know, lighting plays a major role in DIY professional headshots. You can invest in umbrella lights, light modifiers, and studio lights to create impressive results. However, if you have a restrictive budget, you can avail natural light at your home. By standing in front of a large window during the day, you can take clear headshots in the natural light.
6. Headshot Editing Software
Last but not least, headshot editing software is also an essential tool for DIY headshots. Once you have taken the headshots, you can process the image in a professional editing tool. There are tons of photo editing tools like Luminar Neo and Photoshop that can modify your images. By using capable editing software, you can edit your DIY headshots to eliminate the flaws within a few taps.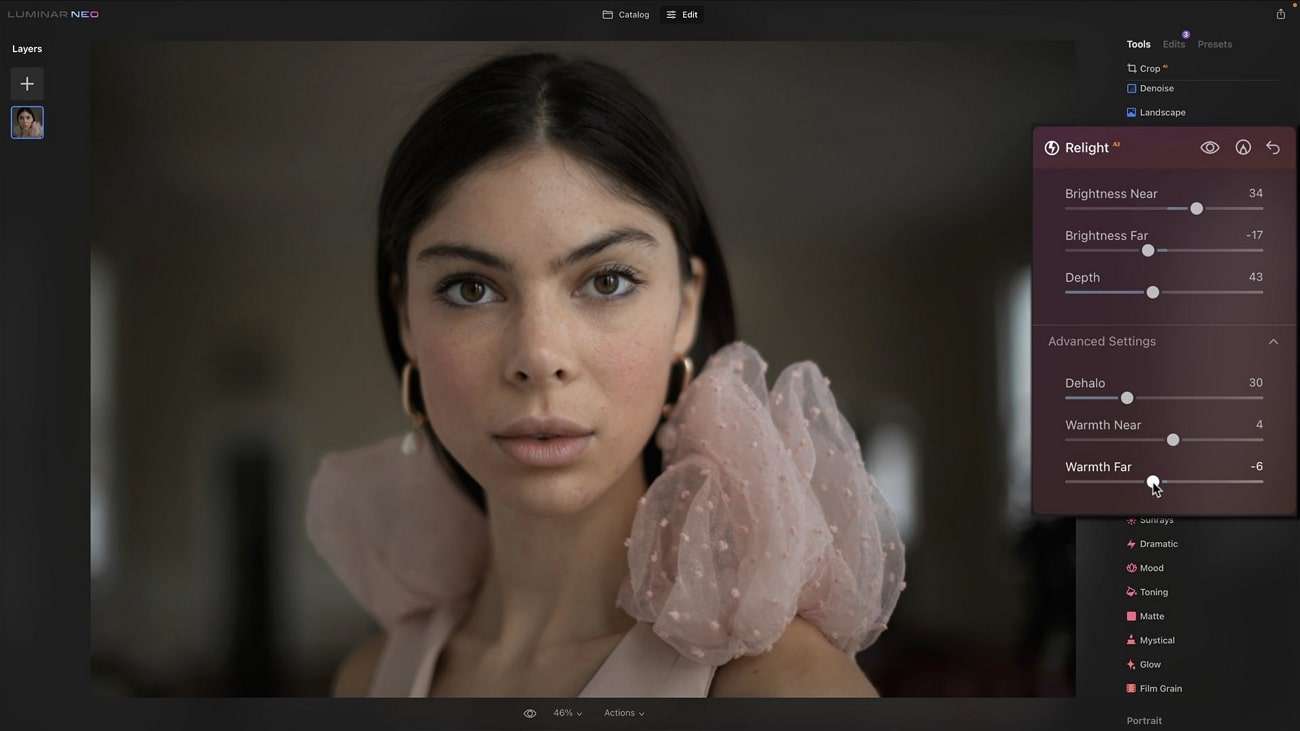 Part 3: Effective Tips for Capturing DIY Headshots in 2023
Do you want to make your DIY headshots more attractive? In this section, you can find effective tips to make your DIY professional headshots aesthetic and flawless.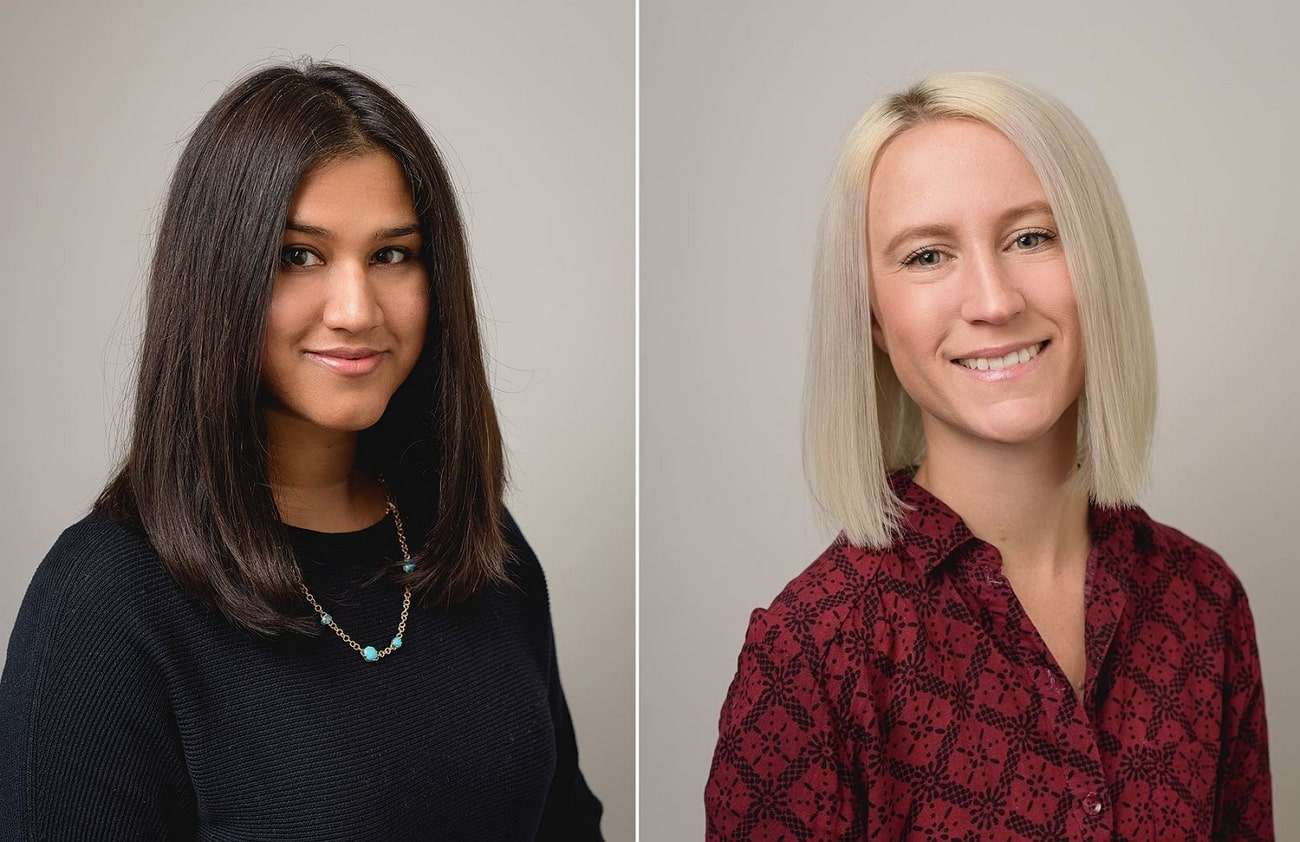 1. Manage Camera Settings
Camera settings play an essential role in capturing a headshot perfectly. While using a DSLR, make sure to adjust the shutter speed, ISO, and aperture, preferably. While manually adjusting the settings, set the image quality to its highest form. You can also practice taking headshots of your friends to get familiar with your camera.
2. Wear a Suitable Wardrobe
You must carry a suitable wardrobe to make your DIY headshot look professional yet attractive. Avoid any fancy outfit or accessory that can deviate a viewer's attention. You can wear basic shirts, hoodies, or blazers in neutral colors.
3. Choose a Solid Headshot Background
The background helps in displaying the vivid colors of your headshot in an effective way. We suggest you use neutral background such as white, gray, or beige to make your headshot prominent. You can also use a natural background in your headshot to add vibrance. 
4. Add Enough Lighting
To make your facial features captivating, lighting can be a game-changer. Natural light in the outdoors can make your DIY headshots flawless. However, if you shoot indoors, you may invest in studio lights, reflectors, and light modifiers.
5. Try Different Headshot Poses
Face and body postures can also impact your DIY headshot. That's why you can try poses and facial expressions that suit you best. You can also try a side-angle posture that looks aesthetic to most people. Moreover, you can practice in front of the mirror to discover your best expression and body posture.
6. Edit the Headshot Flaws
In the post-production phase of DIY headshots, you can reduce their flaws through editing. You can explore different editing apps and software that can enhance your headshot. If you have skin blemishes or uneven skin tone, you can fix it through an editing tool. However, excessive retouching or editing can make your headshot look grainy and artificial.
Bonus Tip: Most Innovative Online AI Headshot Creator for Professional Headshots at Home
If you want a shortcut to create DIY headshots instantly, there are various AI tools for your help. One of the reliable AI headshot makers is HeadshotPro. You can create headshots without conducting a photoshoot using this compatible AI tool. It's an affordable tool that can generate high-resolution headshots within a few minutes. Moreover, it allows individuals to produce 120 headshots with different styles.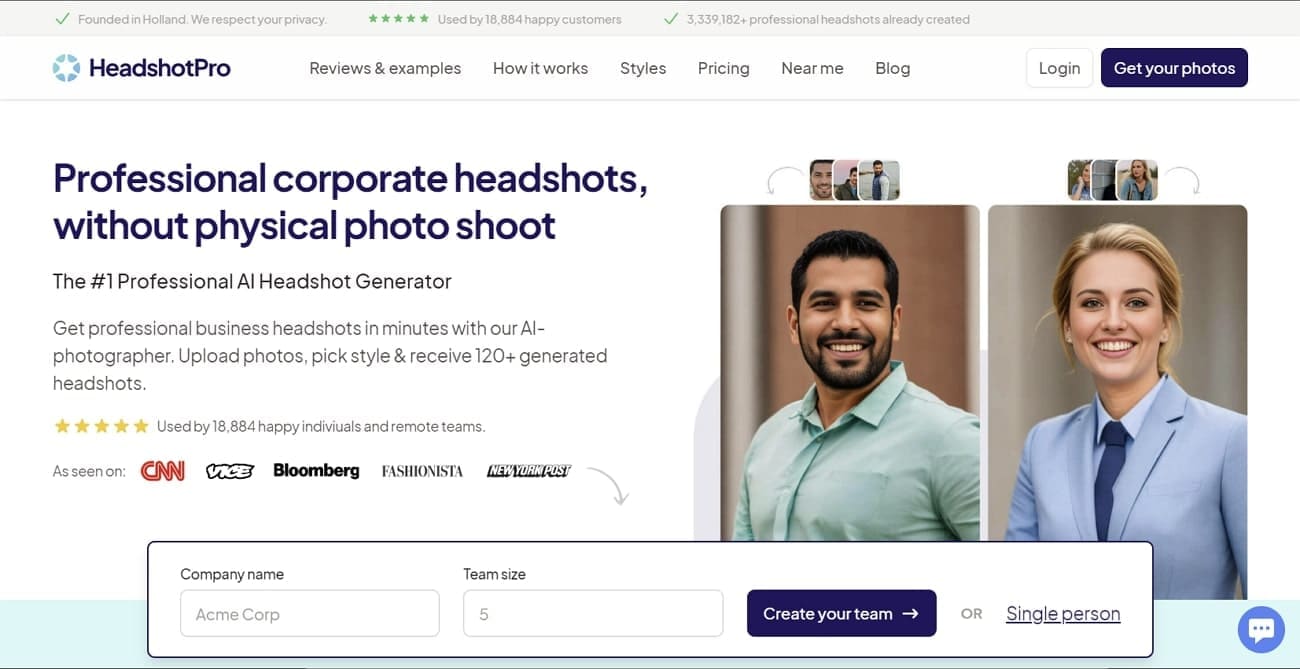 As a team leader, you can invite your colleagues to use this tool. By uploading your picture, HeadshotPro will automatically create your headshot in a single tap. It also provides different styles and backgrounds that add variety to your headshots. Hence, this tool can create your flawless headshot without manual effort.