With more of the digitized world and use of social media platforms, the WebM video file format is being widely used. Online streaming platforms like YouTube, etc. use WebM file format for smooth processing and better picture clarity. Also, if you are aware of the image format WebP, then you should know that both these file are close sisters and developed by the same developers' team.
However, if you are looking for the best video editing software for WebM and other online tools, then you can consider some options discussed further in the article. These are the best and most popular platforms on the internet as well as they are recommending by professional video editors. So, you can stay assured by the services and features and choose any from these online and offline free tools.
Part 1. Top 4 Online WebM Editors for Free
Online editing tools are always an excellent option to edit WebM files easily without downloading and installing the software on your PC and taking up that extra space. WebM is one of the most used video file formats which you usually see on YouTube and other social media platforms. So, if you are an influencer or want to upload an excellent video by editing it, then you need a video in WebM format and can edit it from any of the best online and free software given below.
URL: https://www.media.io/video-editor.html
Developed by developers of Wondershare, Online UniConverter is one of the most prominent video editors on the internet which you can use for free. You can easily edit WebM files with this online editor without compromising the quality of the video. Apart from powerful tools like crop, trim, and flip, you can also use features like compressor and converter for video.
Main Features:
It can edit and convert unlimited number of files per day for free.
You can also compress and convert WebM videos from this tool.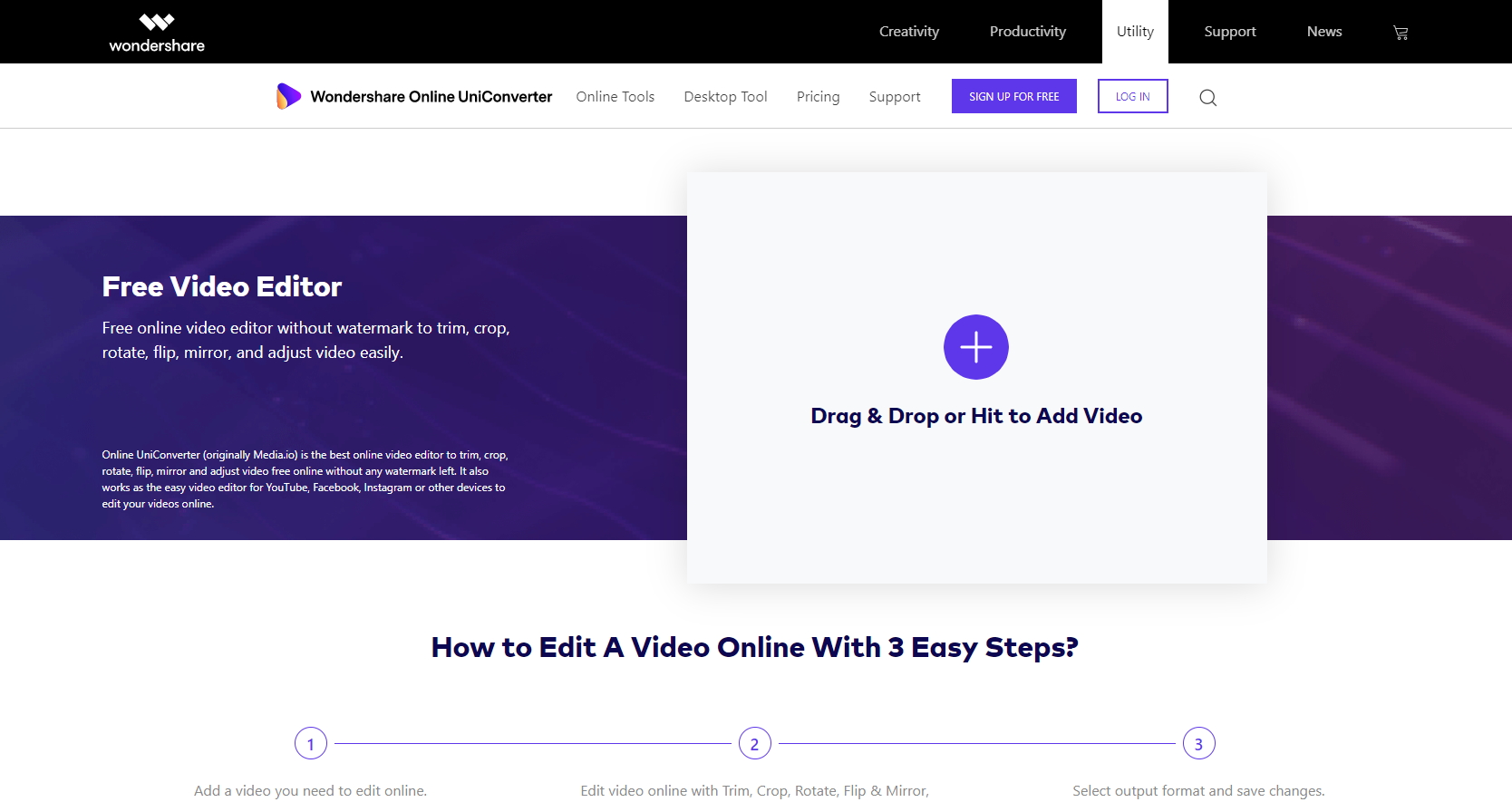 URL: https://ezgif.com/cut-video
This convenient online WebM editor has a very user-friendly interface. You can crop, cut, resize, and set the speed of your video file. It can take up to 100 MB of the file at once which you can edit very easily. It will process the image very quickly that means you don't have to wait for edited image's conversions and to download it. Everything will be done too soon.
Main Features:
You can reverse a video with this online tool.
It can convert a WebM file into a GIF.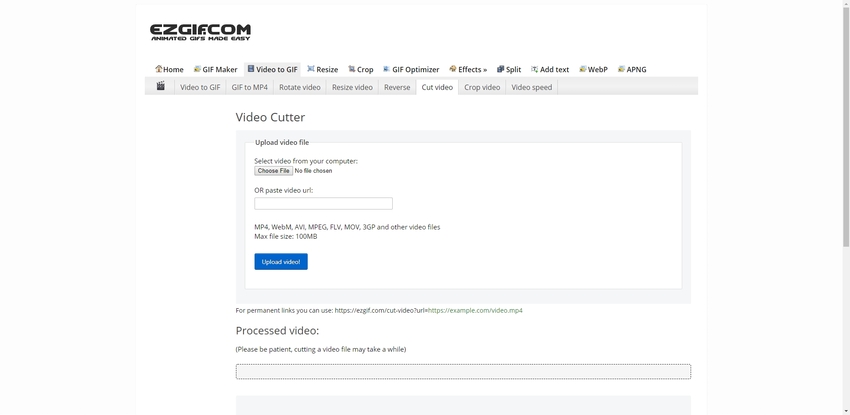 This platform is best for people with influential social media handles. They could be a model, businessmen, artist, creator, chef, teacher, or anyone. Everyone who wants or needs to create magical videos can use this platform. It not only provides all the features that you could get on any popular and sophisticated editing software, but you can also use it very easily without any professional knowledge of editing.
Main Features:
It has in-built stock of more than 1000 videos and audios which you can use in your videos.
It could be used on any device like Mac, PC, tablet and even smart phone.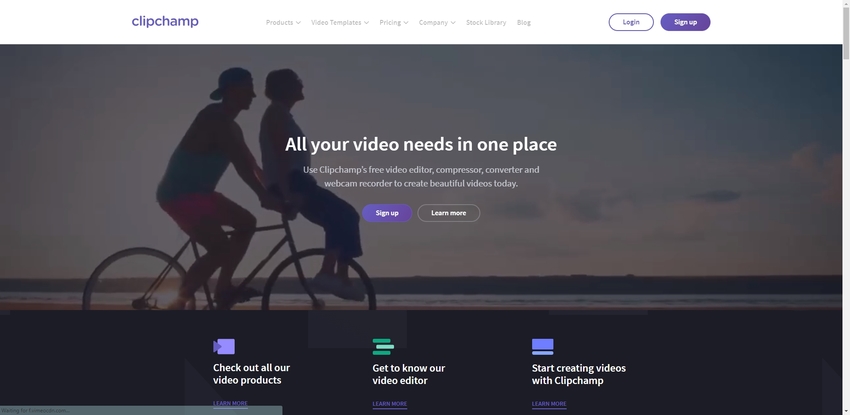 URL: https://www.wevideo.com/hub
WeVideo is an online platform where you can not only edit but also create beautiful videos. With up to 4K resolution, this fantastic online tool can put starts in your videos with super awesome editing features. It also has in-built stock of video and audios which you can add in your videos to add sound effects and music in it.
Main Features:
It has different features for video editing options for school, offices and personal use.
It has multimedia editing options like changing the backgrounds of video for school projects and corporate reports, create a video book, etc.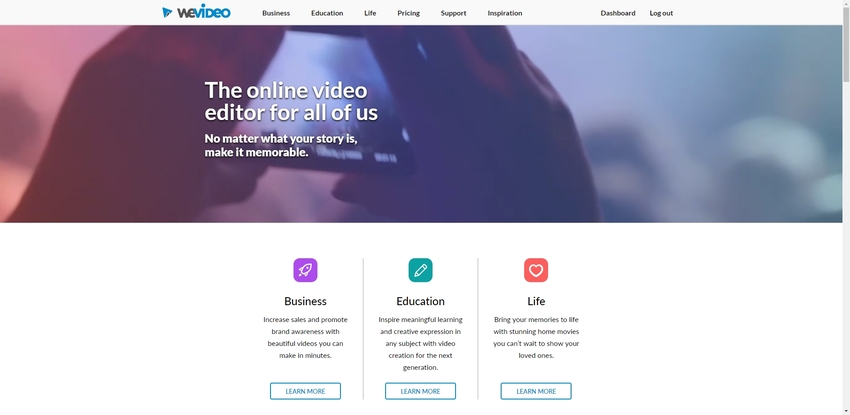 Part 2. Edit Your WebM Files in Windows and Mac without Problem
If you want to use a software and are looking for the best video editing software WebM without any second thoughts, pick Wondershare UniConverter. It is one of the most reliable video and image editing software on the internet. It is full of beneficial and amazing features that will enable to you to edit any WebM file very easily.
Wondershare UniConverter
· It can convert WebM file into any of the 1000+ video formats and vice-versa.
· It can burn DVDs, CDs, and Blu-Ray discs without compromising their quality.
· It enables you to download free videos from thousands of online streaming websites.
· It can create GIF and VR files from any video file format.
· It can transfer video, images, audio, and other data files between your computer and other external devices like android smartphone tablet, iDevices, and hard drive.
Pros:
It has the features available to use in the free trial version.
You can add your own watermark and subtitles on your videos.
You can adjust the audio volume from the video editor.
Simple Step to Edit WebM Videos on Wondershare UniConverter
Step 1. Downloading and Installing the Software on Your PC/Mac
To download a genuine version of Wondershare UniConverter, click on https://videoconverter.wondershare.com/. You can download a compatible version for your computer from the given two, i.e., Windows and Mac OS. Download and install it.
Step 2. Launch the Software and Add the WebM File
After successfully downloading the software, launch the software. To add the video, drag and drop the WebM from the destination to the Wondershare screen.
When you add the video, you can see the three icons below the thumbnail of the video, i.e., Trim, Crop, and Effects as indicated in the picture below. Click on these icons to enter into their own editing panel.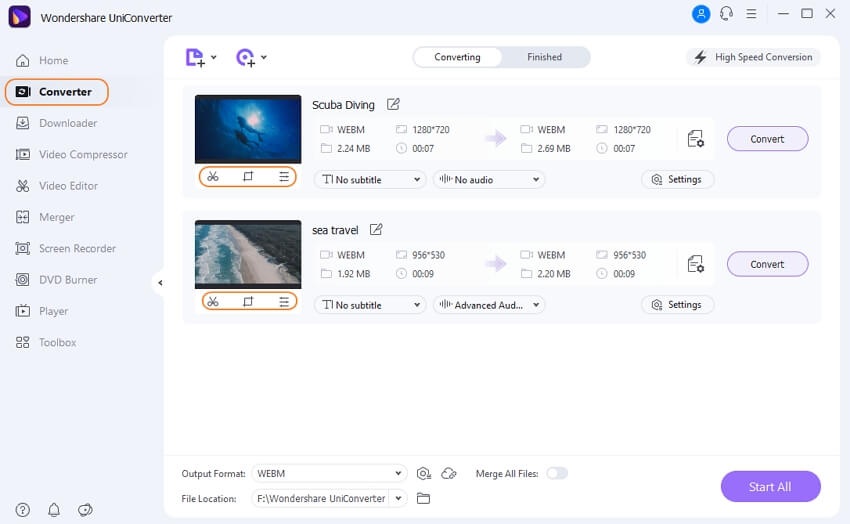 Step 3. Trimming the WebM Video
Click on Trim icon to enter the trimming panel. Here, you have to drag and select the segment you want to trim, and you can also choose more than one part which you may or may not merge. The merge button is given at bottom left corner. Click on the OK button after completing the trimming process.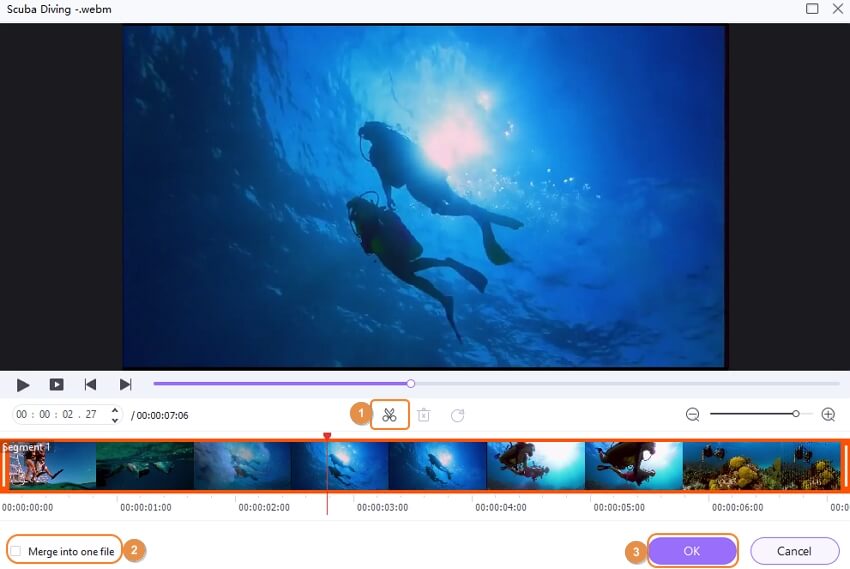 Step 4. Crop the WebM Video
Enter into the Crop panel by clicking on the "crop" button. Here, you can select the frame size either by choosing the ratio from the given ones in Aspect Ratio menu or by entering the dimensions in Crop Size Area. However, the best option still is to drag and select the area manually. You can also rotate or flip the video frame from the buttons given in Rotation menu. Save the changes by clicking OK.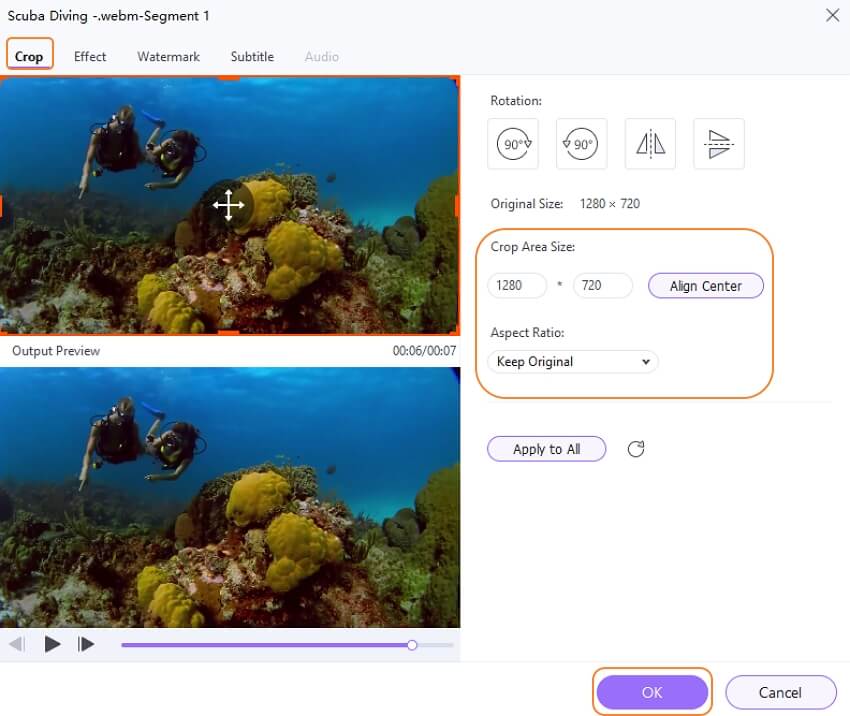 Step 5. Add Effects to WebM Video
The last step is to add effects in the video. It could help you in creating magic. The previous button among the three editing buttons is for Effects panel. You can add Video Effects with given scales as per your preferences, or you can select the best-suited filters for your video. Click OK to save the changes.
Step 6. Convert and Save the WebM Video
When you have done, you can come back to the editing home page. You can see the new details of the video as it is highlighted in the picture below. When you are satisfied with every edit and change, then click on the Start All button at the bottom right of the window.
This will automatically save the converted video to Wondershare UniConverter's folder on your computer.
Want to know what features UniConvert have? Download it now.
Summary
You can see how easy it is to edit a WebM file with all the features and that too for free. If you are wondering that which one is the best among these five, then you can consider Wondershare. Wondershare UniConverter is not available for free but is also the best WebM video editor Windows as well as for Mac.