A PFP maker is an online tool for creating a profile picture. This can be your picture for Facebook, Instagram, WhatsApp, and other social apps. However, digging out the perfect profile picture editor to make your photos stand out can be challenging. But worry not because we've already done the dirty work to review some ten excellent online PFP makers. We'll also answer burning questions bout creating the perfect profile picture.
Part 1. The 11 Best Online PFP Makers [Easy to Use]
One of the reasons your social media profile doesn't attract proper attention is poor background. For example, you can take an excellent smiley photo in a crowded environment or with your kids playing around. Whichever the case, use Media.io PFP Maker to erase the image background with precision. It's an AI-powered program, which means you will just sit back and wait to download the image with a new engaging background and shadows. In addition, this website ensures the security of your files by auto-deleting them after an hour. What's best? It's free to use.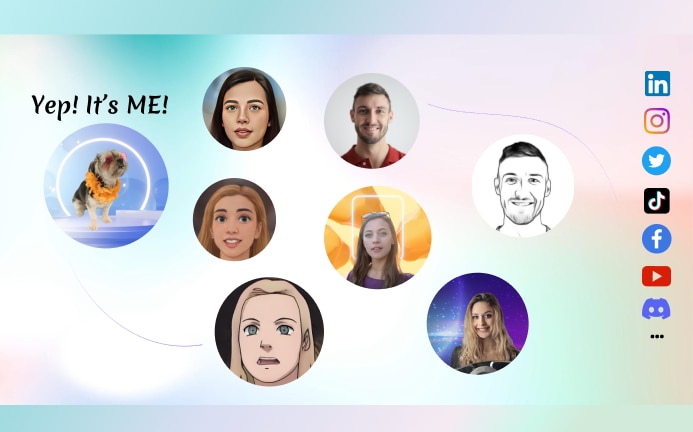 Pros:
Free and straightforward to use.
AI-powered PFP maker online.
It enables to apply cartoon and aging filter with Media.io avatar maker.
Con:
PixCut free PFP Maker helps you easily create quality profile photos for social media, messengers, or resumes. With the latest AI algorithm, you can 1-click to remove the image background and make PNG. Furthermore, it enables you to personalize the photo background by adding color, shadow, built-in attractive templates, or your own images.
Pros:
Incredibly convenient to use.
Great customization options.
SD/HD quality output.
Resize profile picture for any major platforms.
PFP Maker is also an excellent profile picture creator that works with any picture. On the super-clean UI, you'll get an AI background eraser to remove any picture background. You'll also get several professional-grade profile pictures that you can customize with backgrounds, shadows, and filters. However, this app's slow rendering speed can be annoying.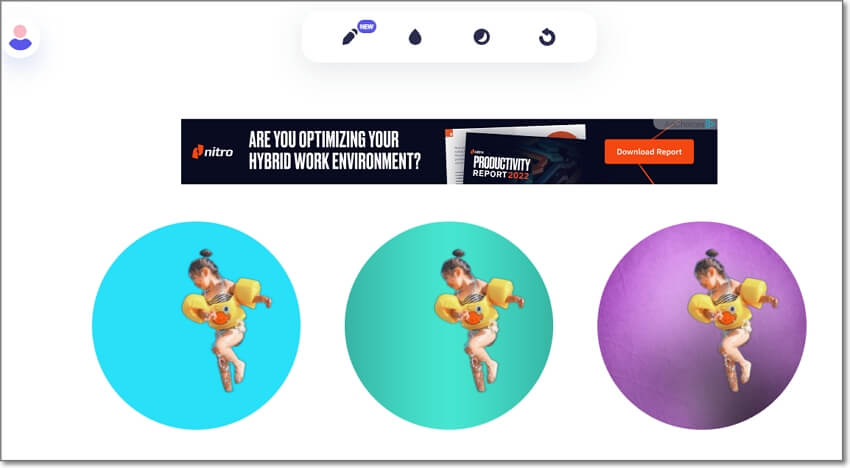 Pros:
Simple and clean UI.
Customize pictures with filters and shadows.
Rotate the created profile picture.
Con:
Canva is a popular online PFP generator for creating professional-grade photos in seconds. With it, you can select from hundreds of profile picture templates or upload a local picture before resizing and customizing the aspect ratio. Then, you can add design elements like background color, fonts, stickers, and icons. And yes, you can download the image or publish it directly on social media.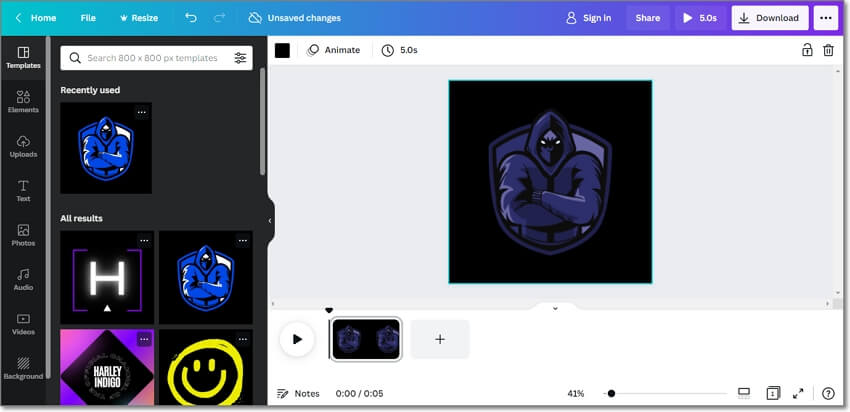 Pros:
Ad-free UI.
Hundreds of PFP template designs.
Export pictures in GIF, PNG, and JPG.
Cons:
Beginners may need a learning curve.
Limited free version.
If Canva doesn't impress you, check out Creative Cloud Express. It boasts professionally designed PFP templates that you can customize and make your own. You can choose the perfect PFP dimensions, add logos, pan and zoom, apply personalized fonts, etc. Besides profile pictures, you can also generate gorgeous vector graphics like typography and book illustrations. But like Canva, you may need a learning curve here.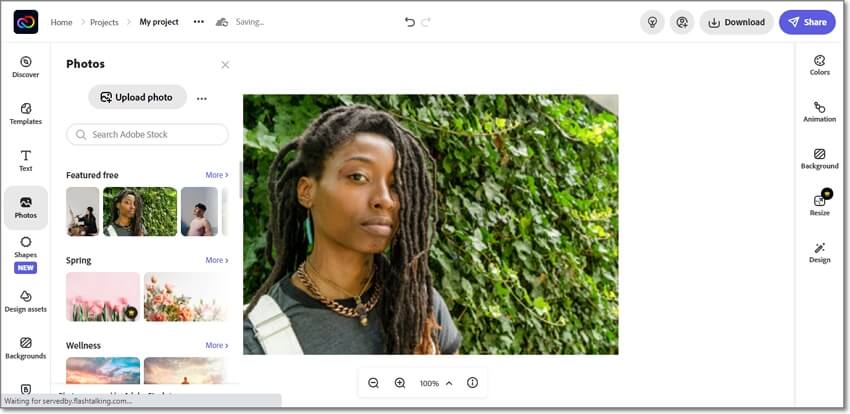 Pros:
Thousands of free templates.
Intuitive photo editor.
Download JPG and PNG files.
Con:
Kapwing is another excellent online Twitter PFP maker for creating perfectly sized photos. Besides Twitter, Kapwing also lets you customize your PFP for platforms like Facebook, Instagram, WhatsApp, TikTok, you name them. Just upload your photo, resize it, and apply elements like shapes, texts, borders, and background colors. But unfortunately, the rendering speed can be slow.
Pros:
Hundreds of customizable picture templates.
Multiple image editing elements.
Preset the photo output size.
Cons:
Only JPG downloads.
Slow rendering speed.
On PicMonkey, you can make stunning profile pictures from dozens of square and rounded templates. It's simple to use as you only need to choose a designer-crafted template and customize it with texts, filters, shadows, and backgrounds. If your skin isn't smooth enough, PicMonkey comes with tools like Airbrush and Teeth Whitener to give you that award-winning smile. Definitely worth a try!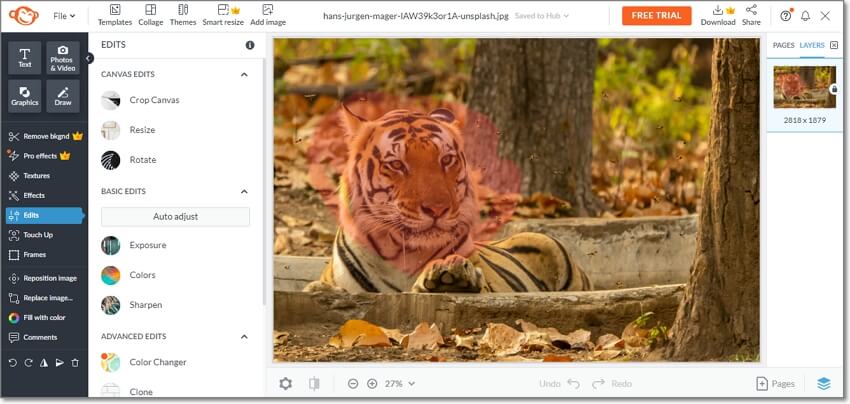 Pros:
Hundreds of square and round templates.
Intuitive blemish remover.
Blur image backgrounds and lighten dark pictures.
Cons:
The website is prone to freezing.
No extra advanced editing tools.
Placeit comes with tons of customizable templates for YouTube, Facebook, Twitter, and other social media platforms. Simply do this; choose a template and proceed to change the text, background, graffiti stain, and so on. Placeit also allows users to share the image URL directly on social media after creating. But the website can be a little sluggish when customizing the photos.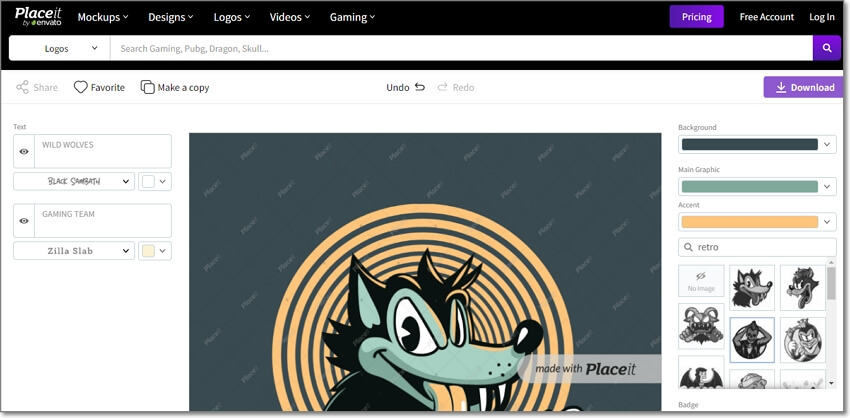 Pros:
Numerous templates to customize.
Create an image URL link.
Undo and redo creations.
Cons:
Slow website.
Limited output settings.
Placeit watermark on images.
Are you still unimpressed? Let's look at Snappa! This online PFP maker comes with hundreds of nice-looking PFP templates to customize and retouch with fun elements. Snappa users can customize the pictures with hi-res backgrounds, colorful texts, stylish graphics, filters, etc. Then after creating your visually stunning photo, you can export it to JPG or PNG.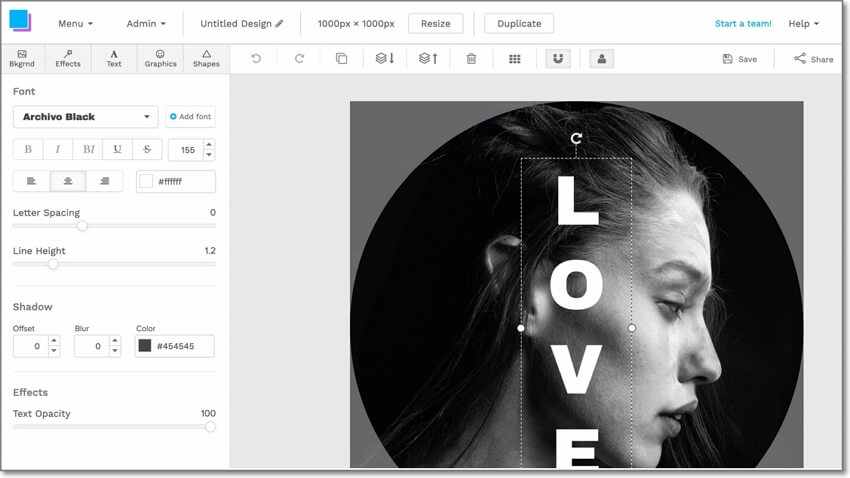 Pros:
Customizable image dimensions.
Easily customizable PFP templates.
Export PFP to PNG or JPG.
Cons:
Only three downloads per month for free users.
You can't remove the image background.
Are you a fan of avatars? Here is a PFP generator to help you make some cool avatar profile pictures with a single click. You can choose from four different avatar styles and even set the gender. After that, you can customize your avatar with new clothes, eyes, glasses, head shape, etc. Sadly, this program can't create avatars from local photos like Media.io AI Lab. Other than that, it's an excellent addition to this list.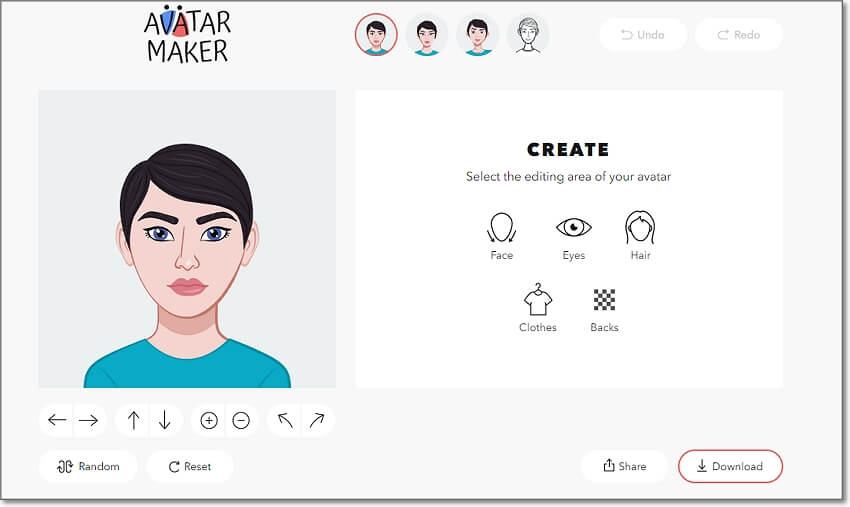 Pros:
Create male or female avatars.
Excellent avatar customization tools.
It needs no learning curve.
Cons:
It doesn't work with local photos.
Ad-supported UI.
Finally, use Picsart to create the best PFP for any social media handle. It's free to use and requires zero experience to create a profile picture. This PFP creator houses multiple photo editing tools to apply cool effects, unique filters, playful emojis, and other elements to your profile picture. Picsart also comes with beautifully designed templates to edit and download for free.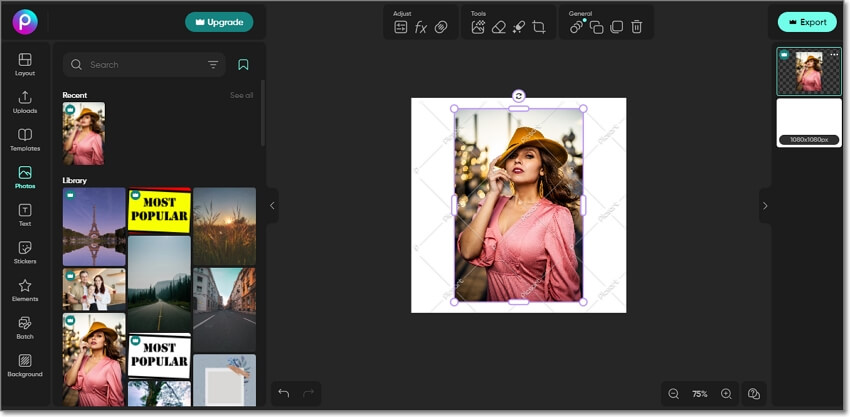 Pros:
Beautiful PFP templates.
Professional-grade photo editing tools.
Dedicated Android and iPhone apps.
Cons:
Occasionally slow.
Mobile apps are ad-supported.
Part 2. How to Make a Custom Profile Picture Effortlessly?
Now allow me to walk you through some easy steps to create a cool PFP with Media.io online PFP creator. As said before, it works with most image formats, including JPG, PNG, TIFF, and BMP. Follow me!
Step 1. Upload a photo on the PFP maker.
Launch Media.io Online PFP creator and then tap the Upload Image button to browse and load a picture file. Remember, you can also load an image URL link.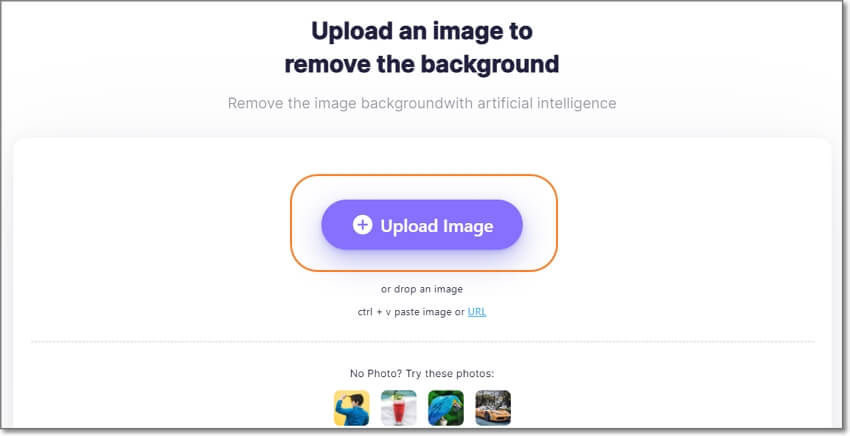 Step 2. Edit the Image Background.
The AI system will immediately identify the main picture subject and separate it from the background. Of course, the environment will be erased.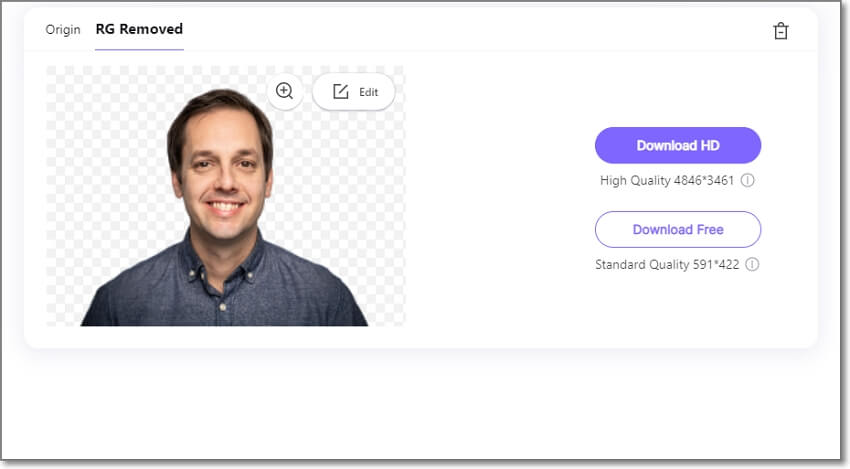 Step 3. Download and Share the Photo.
Once the background has been successfully removed, You can click the Edit button to replace the background with a different color or picture template. Then, cick the Download button to extract the new image. You can also download the image in HD quality.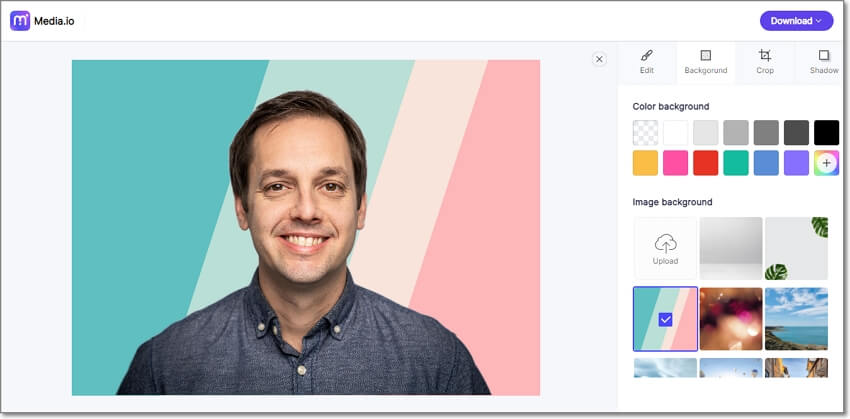 Part 3. FAQs Concerning PFP Maker
1. What is the best Twitter/Instagram PFP Maker?
It depends on many things. All the PFP maker apps reviewed above should help you generate a cool profile picture for Twitter or Instagram. But if you want something that works on mobile or PC, use Media.io Background Remover. Also, the Media.io AI Lab tool packs multiple image manipulation tools to help you create an irresistible PFP. Check it out!
2. How to easily create your own TikTok profile picture?
To create a nice profile picture for TikTok, you need a Twitter PFP maker like Media.io. It's free and allows you to remove unwanted image backgrounds for free. You can also use the 3D Cartoon Face Maker to transform your photo into a cartoon style. You may also be impressed by the Head Swap feature, which separates and erases the neck from the head.
Conclusion
So, the next time you want to add a profile picture on TikTok, YouTube, Facebook, or any other social media app, consider using the apps above to create a smashing photo. Remember, your PFP is the gateway to more views, likes, and comments on your social media posts. So, be creative!