People express themselves through memes in a fun, sarcastic, exciting way. They give a new way of communicating with like-minded people. With memes, people can entertain and vent their feelings about socio-political issues. Memes used to be images with or without concise texts, but recently long text memes have become quite popular. And those who post them have seen a surge in their following on social media.
Long text memes allow users to express their feelings without mincing words. People desire these memes to connect more with the creators who post them.
This blog will show you where to get long text message memes and how to make these memes if you want to make them yourself.
Part 1. Where to Find Great Memes with Long Text [Direct Way]
Love for Quotes is a site where you can find funny, satiric, relatable long text message memes to repost on your social media platforms. You will find different categories of memes on this site, including long text memes, sister memes, meaningful text, funny messages, very long messages, etc.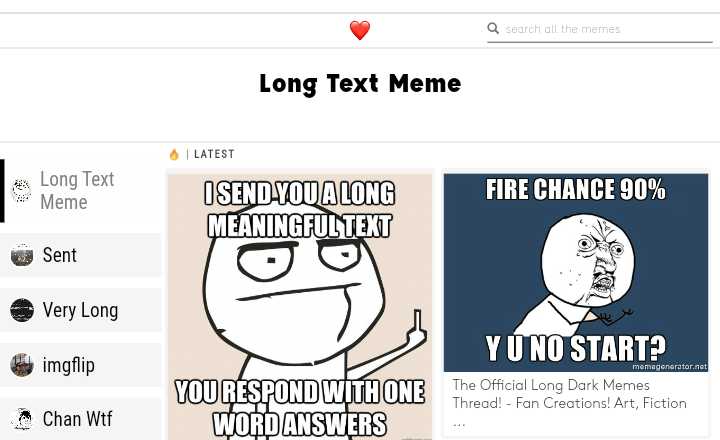 Likes:
The site contains an extensive catalog of extended text memes where you can select the meme you want to post. You will find your category of memes.
There is a search field to enable you to search for keywords of the meme you want. It makes getting memes in your field of preference much easier.
Dislikes:
Love for Quotes could use an uplifting interface for a meme site to improve user experience.
This meme source is a Pinterest page containing many long text memes to entertain you and your viewers. The memes are also relatable to be used in group conversations. So spice up your WhatsApp group chat with a meme from Funny Pictures Blog.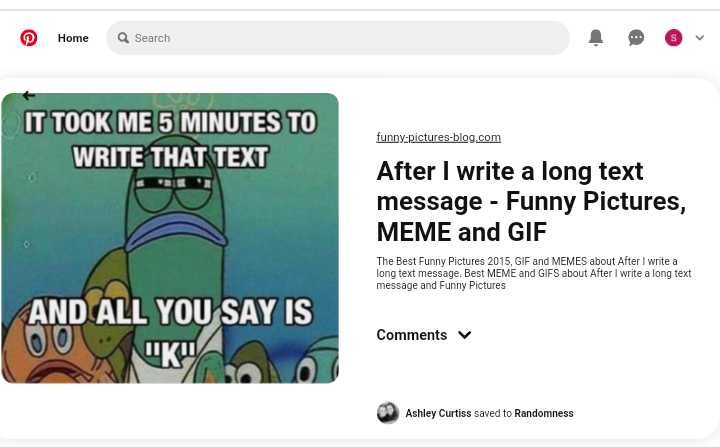 Likes:
In addition to long text memes, this site has GIFs used for fun conversations and posts.
Many long text message memes have been pinned on this Pinterest board, so you can choose any one that suits you.
The Save button is readily available for you to save the meme you like for future use, so you do not have to share it immediately and directly from the page.
Dislikes:
There is not much information on the page to guide first-time users. That can prove discouraging to beginners especially. Thus, the interface can be more intuitive.
Reddit is a social media platform where like-minded people come together to share exciting content such as links to videos on other socials, text posts or long text memes, other images, etc. You can access a lot of content on this site, share it with others, and get voted up or down based on how people like or interact with it. For example, Reddit is a good source of long text message memes shared by people under the same community as you (called subreddits). Contents that receive very high upvotes are automatically displayed on the home page, making it easy for you to access the best content and, in this case, long text memes.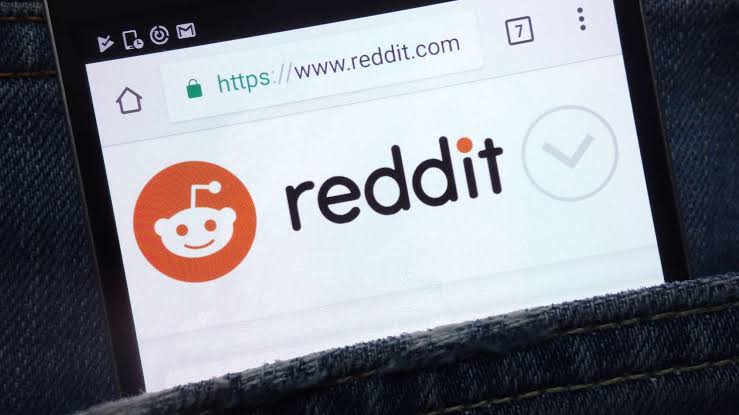 Likes:
No matter your interests, there is a community for you to join on Reddit. It is an all-encompassing site that caters to everyone.
You can comment on memes you like, thereby generating discussions with people who relate to the memes.
It is easy to navigate and use to generate traffic to your socials.
Dislikes:
Since it allows posts by everyone, there have been a host of toxic subreddits and still clog up users' home feeds. People tend to attack those whose opinions they disagree with, which can be an issue for people who post long text memes since they express their own views and feelings.
Part 2. How to Make Long Text Message Memes Online [2 Creative Ways]
As the name implies, Imgflip's Super Long Text Meme Generator is a tool for generating long text memes online. The meme texts can be customized based on font size, style, color, etc. This tool has a collection of memes templates on which you can add personalized texts and other images to give it your personal touch.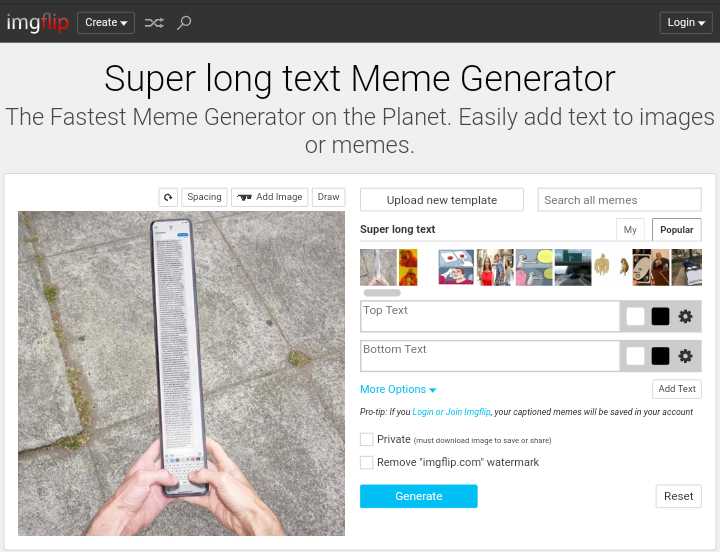 Other features of this tool include:
The option to add your images or GIFs to create the meme from scratch.
There is a search field on which you can search for the meme template you want to use.
Editing features exist beside the meme canvas, such as stickers, drawings, images, different text fonts and styles, text color, and outline color, which you can use to create long text memes. Mobile phones like Android have limited font options, and you have to download the font styles you wish to use.
You can stack memes in a vertical order called Meme chains to create a batch of memes and save them once after editing them.
Now, how can you create long text message memes on Imgflip editor? Find the steps below:
Step 1: Select a meme template.
Choose one through the search engine from the wide range of meme templates on this site. Another way is to click Upload new template to access the images on your device if you want to use them or add the image URL if you got it from another site. Thirdly, you can create a meme from scratch by searching for blank or empty templates on which to type your long text.
Step 2: Customize meme image and text.
Here is where you edit the images and texts as you want. In addition, you can add other effects on the meme to improve the overall final appearance.
Step 3: Create a long text meme and share
Click Generate Meme, then select the platform you want to share the meme. Now save it by downloading or generating a link directly to the meme on Imgflip Super Long Text Meme Generator.
This handy tool can be used to make long text memes online. It is free to use and access higher processing speed, batch conversions, etc.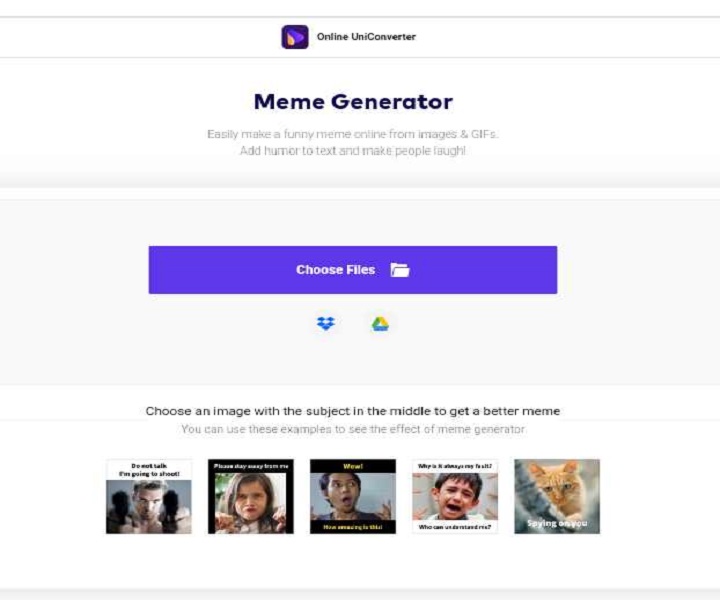 Media.io Meme Generator comes with unique features as below:
Create long-text memes using this tool on a good web browser like Firefox or Chrome.
As a user, you are given more control over the customization of the meme text. You can adjust the font color, size, font type, style, and position to suit your preferences. It gives your meme a unique personal touch and makes it stand out from others.
Interestingly enough, although it is a free tool, it does not impose a watermark on the final output file.
The platform is smooth to use as there are no ads to interrupt your meme creation process.
This tool provides nine beautiful and unique meme templates to add your long text message and download.
It allows you to share your long text memes to social media platforms like Instagram, YouTube, WhatsApp, TikTok, Facebook, etc., using the correct aspect ratio for each platform.
How to easily generate a long text meme online in few seconds?
Step 1: Select a file or template.
You have two options in this first step: you can either upload the image you want to add your long text on or choose from any of the templates provided by the Meme Generator.
Step 2: Create your meme with text.
Type and edit the long text on your meme photo. Here, you can adjust the font style of the text and the color, style, alignment, etc.
Step 3: Save and share the long text meme.
The last step is to select your preferred output format of the meme, then choose the aspect ratio of the file size based on the social media platform you want to share the meme. Finally, generate the meme and save it.
Although both tools discussed above are suitable for generating long text memes, you must note that the Media.io Meme Generator is more preferred to Imgflip Super Long Text Meme Generator. First, UniConverter has a more intuitive user interface, making it easy for even first-time users to enjoy the meme creation experience. Also, you get to enjoy its full benefits even as a free tool, and you are not disturbed with ads associated with using free tools. Again, the output file does not carry a watermark. On the other hand, memes generated on Imgflip must have a watermark, and the only way you can remove them is by paying for the premium versions: Imgflip Pro or Imgflip Pro Basic.
Part 3. Expand Your Knowledge on Long Text Meme [Cool!]
An excellent way of creating long text memes is using the artistic Textkool, a tool that combines a variety of art texts. On the site, you can copy emojis, meme images, Japanese Emoticons, and symbols, then paste them on any of your social media platforms like Instagram, Facebook, Twitter. That is a fancy way of communicating that gives you a new experience as a meme creator/lover.
Examples of text art memes you will find on Textkool include the following: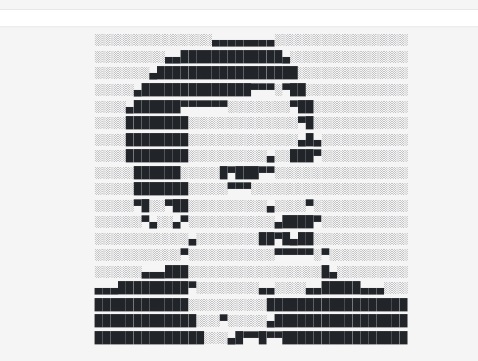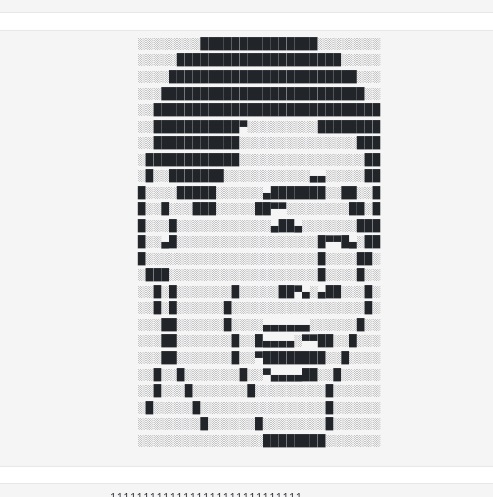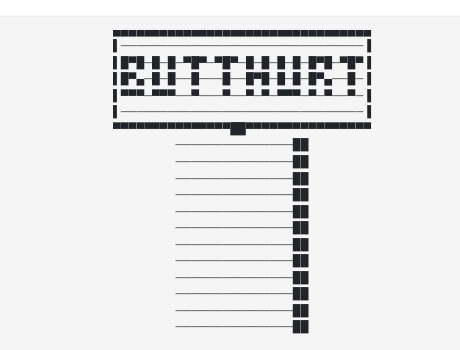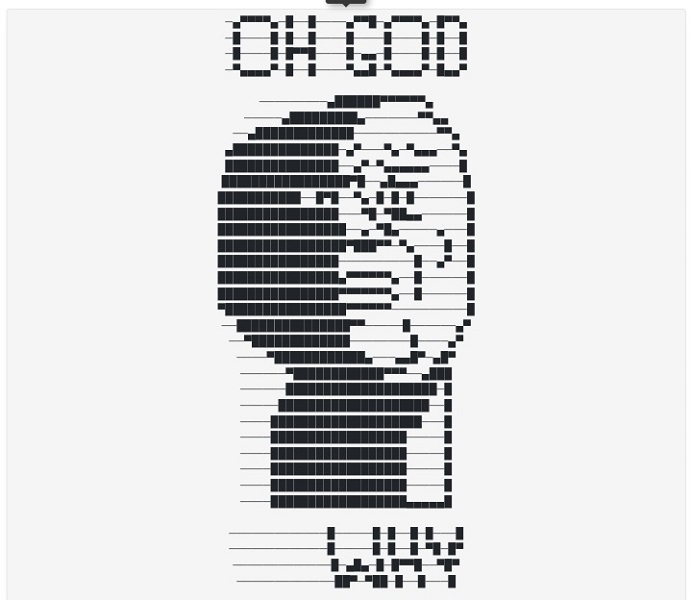 This is an interesting new phenomenon that users can get the best experience. It is worth considering when you do not want to create long text memes from scratch to copy and paste already-made art memes. But, on the other hand, it will also give your viewers a different kind of meme art to enjoy, so you could give it a try.
Conclusion
In conclusion, memes can go viral, whether as short text memes or long text memes, or even memes without texts. This blog has shown you how to create long text message memes to entertain your audience and build your social media community. The guidelines in this blog are your sure way to excel at meme creation.