If you want to learn how to make ringtone for iPhone easily, read on. Typically, your iPhone comes with a ton of default ringtones to use at will. You can even add on that collection by purchasing more from iTunes Store. However, you might want to create your own custom ringtone for iPhone. So, what do you do? All you need is to get an audio trimmer. But with the vast collection on the market, landing the perfect one is no cakewalk. In that case, I want us to learn how to make the best ringtones for iPhone easily.
Part 1. How to Make a Ringtone for iPhone with iTunes
The Apple iPhone comes with the default iTunes where you can download some free music files and use them as your ringtone. But did you know that iTunes is also an iPhone ringtone maker in disguise? Well, making ringtones on iTunes is even easier than you might think. Even better, there are no limitations on the amount of songs that you can change into a custom ringtone. With that said, just apply these steps to make your own ringtone with iTunes:
Step 1: Launch the iTunes app on your computer. Ensure that you are using an updated or the latest version.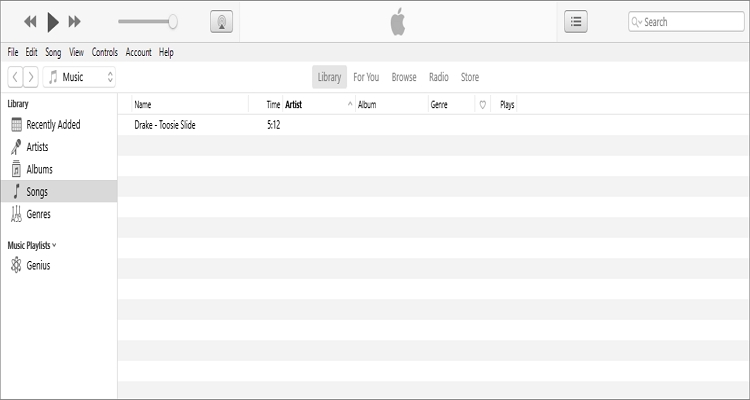 Step 2: Now let's dive into the fun part, which is to select the track that you'd like to cut into a ringtone. Keep in mind, however, that iPhone ringtones play for at least 30 seconds or less.
Step 3: Next, select the start and stop points for your iPhone ringtone. To do that, right—click the track and then choose the Song Info option.
Step 4: From the resulting window, tap the Options tab and manually enter the start and stop times on their respective fields. Click Ok to continue. Also keep in mind the 30-second duration.
Step 5: Although iPhone accepts MP3 files, I recommend that you convert your ringtone to AAC because it's smaller and offers similar sound quality. To do that, tap File and then choose Convert before tapping Convert to AAC Version.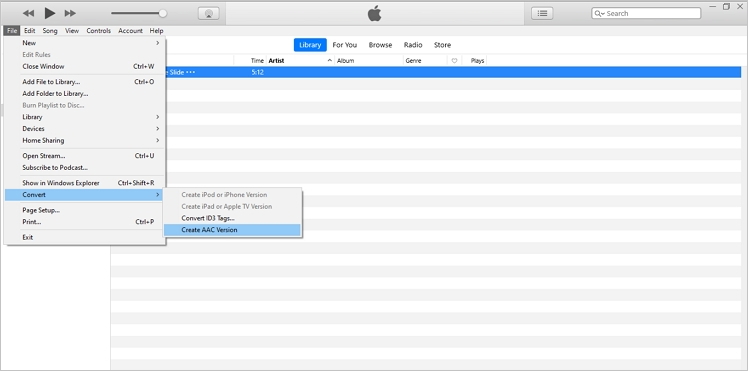 Step 6: Once you've cut audio successfully, you'll see it appear below the original copy. Now drag it to your preferred file location.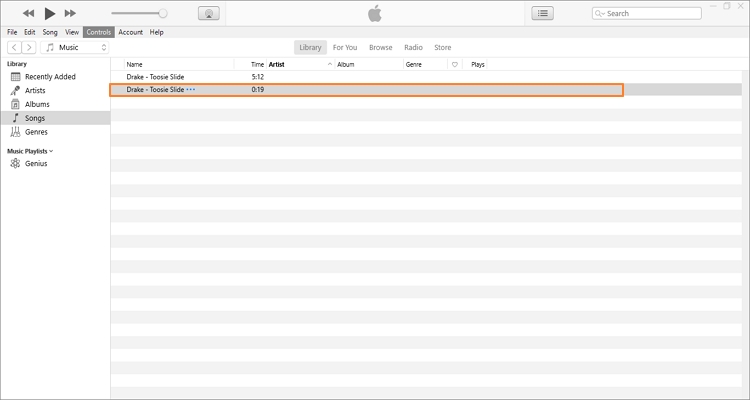 Step 7: Because iTunes uses .m4r extension, you'll need to change your AAC files' extension to iTunes supported one. To do that, right-click the song and then choose the Show in Finder option. You'll see your new ringtone highlighted in blue.
Right-click it then tap on the Get Info option before choosing Use .m4r button.
Step 8: Connect your iPhone to your computer with a USB cable and then drop your new ringtone on the iPhone name. You can now set it as your custom ringtone.
Part 2. Best Online iPhone Ringtone Maker [Recommended]
Obviously, the iTunes method is too long and complicated for beginners to use. Therefore, I recommend Online UniConverter (Originally Media.io) to make custom iPhone ringtones online. Unlike iTunes, this app is pretty straightforward. In fact, it will take you less than a minute to make custom ringtones with some four simple steps.
Online UniConverter – Best iPhone Ringtone Maker
Best iPhone ringtone maker that supports creating of iTunes from 10+ popular audio formats.
Edits iPhone ringtones by cutting, compressing, apply fade effects, and converting to MP3, FLAC, M4R, M4A, etc.
Supports the editing of video formats by compressing, converting, cropping, trimming, and more.
Edit image formats such as GIF, PNG, TIFF, BMP, and JPEG easily.
Supported by Chrome, Edge, Firefox, Safari, and other HTML5 browsers.
Friendly 24/7 customer support.
Now let's see how to make a ringtone for an iPhone using Online UniConverter:
Step 1. Upload your audio
After launching the Audio Cutter tool on Online UniConverter, drop your song on the trimming section or click the + button to import audio.
Step 2. Cut audio
After adding your song successfully, drag the playhead handles on the start and stop points of your audio. After that, add in your fade effects before tapping the play icon to preview your audio.
Step 3. Create an iPhone ringtone
Now open the Save To drop-down list and choose M4R format. Lastly, click the CUT button to trim your audio. You can download it on your local drive on Dropbox and use it as your custom iPhone ringtone.
[没有发现file]
Part 3. 5 Other iPhone Ringtone Maker Online Options
To add on the Online UniConverter option, you can also make your own ringtone for iPhone using these online apps.
MP3Cutter is a beautiful online file editor that is 100% free. It supports any audio and video format including M4R, M4A, MP3, MP4, 3GP, VOB, and more. On top of trimming audios, this tool can also compress video, convert audio, and join audio. However, the cutting speed of this app is quite slow.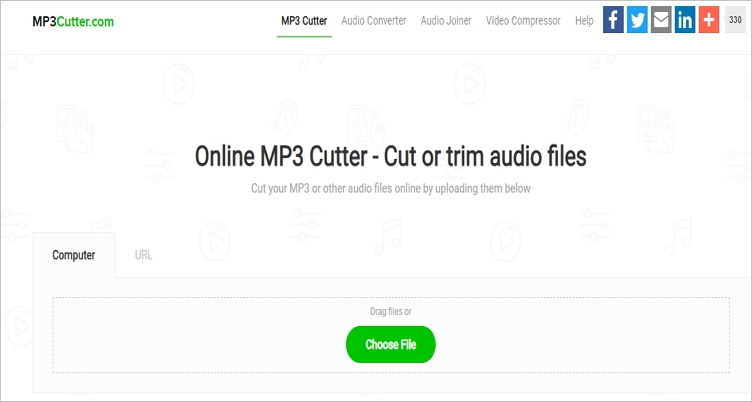 Online-Convert is another wonderful audio cutter that converts among standard audio formats. When converting, Online-Convert allows you to trim audio, adjust bitrate, change channel, and more. And of course, it also supports the editing of image, video, document, archive, and eBook formats as well. Unfortunately, users must navigate through the ads.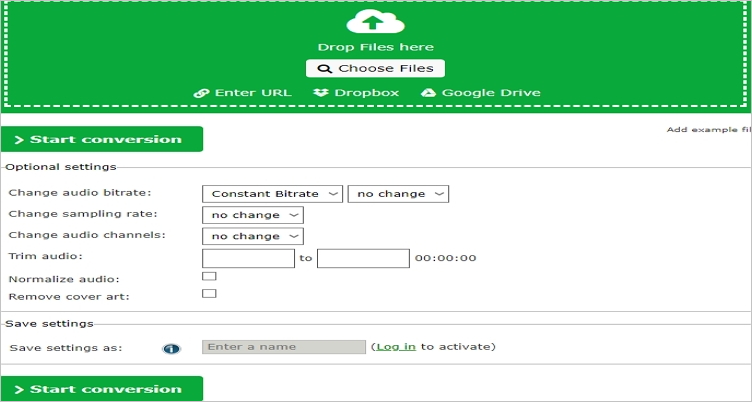 MP3food is an absolutely free site that is safe and simple to use. On this website, users can make custom iPhone ringtones from the comfort of their computers, smartphones, or even tablets. Simply upload an audio by dropping and choose a start and end point to begin cutting. Sadly, MP3food feature limited file editing functions.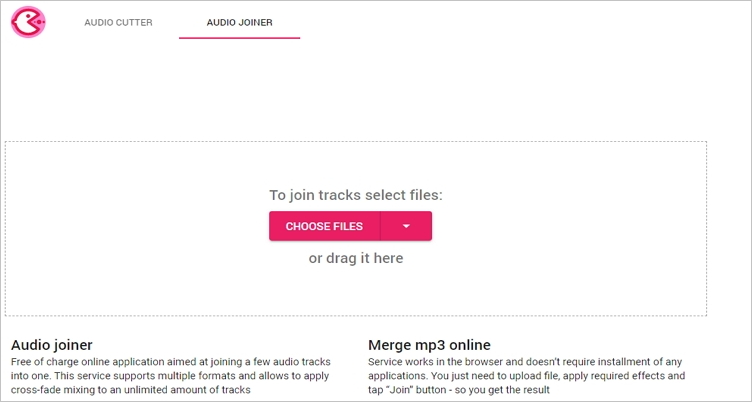 Kapwing is a nice audio trimming website that is easy to use and lets you trim audios to your desired length. It features lots of tools, including a meme maker, video maker, subtitle adder, audio trimmer, image converter, and more. However, Kapwing's free version is quite limited when it comes to speed and upload size.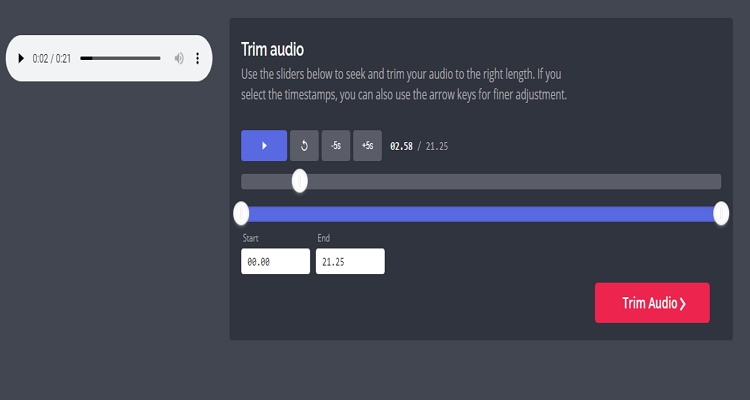 The final online iTunes alternative is Mp3cut. Here, you can upload more than 300 file formats, audio included. After cutting audio for your iPhone, Mp3cut allows you to convert it to WAV, FLAC, MP3, M4A, and of course, M4R. But like most on this list, Mp3cut features adverts.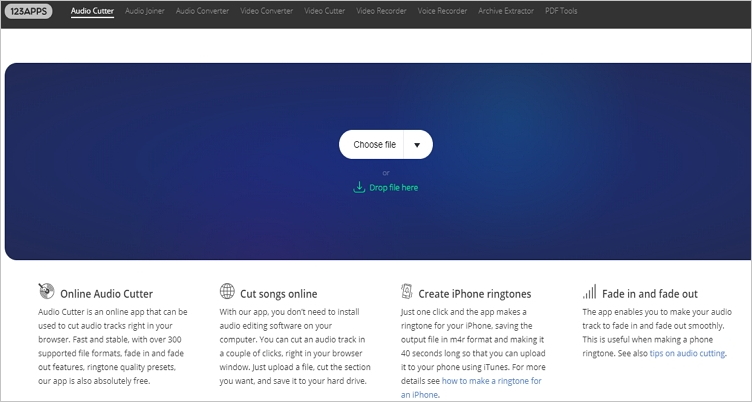 Summary
It's evident that making iPhone ringtones on iTunes is a long and complicated process. Therefore, I advise that you opt for the online options. With Online UniConverter, you'll enjoy easy, fast, and professions audio trimming experience.