If you're a professional photographer, I'm sure you have immense respect for Canon cameras. This renowned brand has continued to produce powerful DSLRs for pros and beginners. Recently, Canon has even started releasing mirrorless cameras such as the all-time popular Canon EOS R. So, in this review post, I want to mainly focus on DSLR and mirrorless Canon camera brands that are tailored for beginners and experts alike. Let's get started!
Key features:
DSLR camera type
26.2MP CMOS sensor
DIGIC 7 processor
3.2" touch screen
080p (Full HD) maximum video resolution
The Canon 6D Mark II is one of the brand's cheapest full-frame DSLR cameras. But don't be fooled by the price tag, this digital camera boasts of top-notch features. It offers a full-frame sensor that delivers top-quality image quality, thanks to the bigger pixels that capture more light. The 26.2-megapixel sensor has a robust 45-point AF system that's perfect for viewfinder shooting at 6.5fps of continuous shooting speed. Also, the DIGIC 7 image process and 100-40000 ISO range provide crisp and clear video and photo quality in any surrounding. And, the compact and rugged design is durable and lightweight.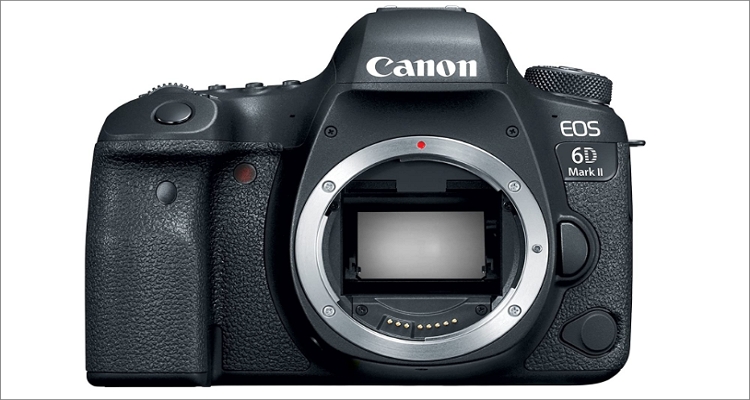 Key features:
20-megapixel effective resolution
24-100 mm focal length
3" LCD touchscreen
1080p (Full HD) maximum video resolution
8fps of continuous shooting
Canon G7X is a pricey pocket-sized camera with excellent image quality. The 1" 20MP image sensor does a substantial job in dim conditions as the video itself is recorded in the universal MP4 format with a resolution of up to 1080p. The sharp video quality is backed up by the internal mic for capturing audio, although it lacks active noise cancellation technology. Plus, you won't waste any valuable time trying to capture high-quality pics as this camera can shoot at up to 8fps.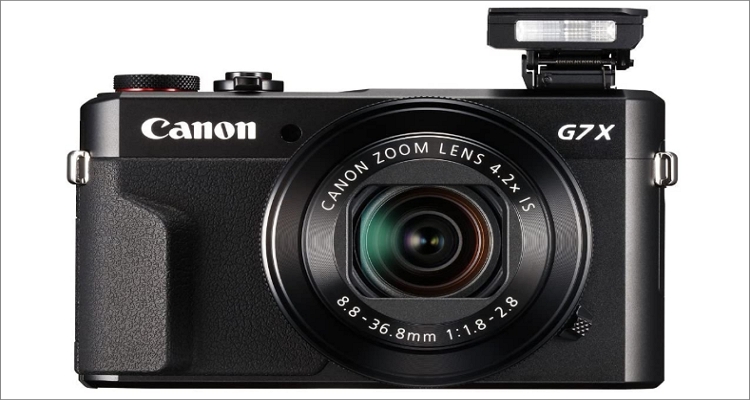 Key features:
30.3-megapixel full-frame CMOS sensor
6,720 x 4,480 maximum image size
4K UHD support
3.15" touchscreen
Wi-Fi, Bluetooth, NFC connectivity
The Canon EOS R was launched back in 2018, and two years later, it's one of the best full-frame mirrorless cameras around. It comes with an impressive 30.3 CMOS sensor that has a phase-difference detection system. The camera lenses can take videos with 4K (UHD) resolution at 30fps and Full HD 1080p at 60fps. You can even shoot up to 120fps, but you'll need to downgrade to 720p (HD). Furthermore, the EOS R offers a superior ISO range of 100-40,000 that is expandable to 50-102,400.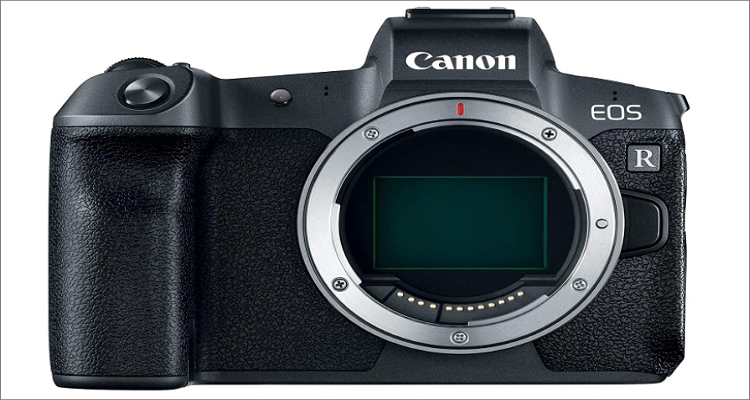 Key features:
24-megapixel APS-C CMOS sensor
DIGIC 8 processor
4K/24p UHD video
1080p (Full HD) and 720p (HD) video
Bluetooth and Wi-Fi connectivity
If you're still on the lookout for a mid-range mirrorless camera, here's one for you. The Canon EOS M50is a beginner-friendly camera that boasts of a fully articulating touchscreen, electronic viewfinder, 24MP sensor, and single control dial. It is considerably cheaper than most of Canon's high-end cameras like the EOS M6 Mark II but with pretty much similar qualities. It is the first Canon camera with the DIGIC 8 processor that offers improved AF performance, stunning images, and precise details. If you throw in the wealth of connectivity options like Bluetooth, NFC, and Wi-Fi, this camera indeed represents great value for the money.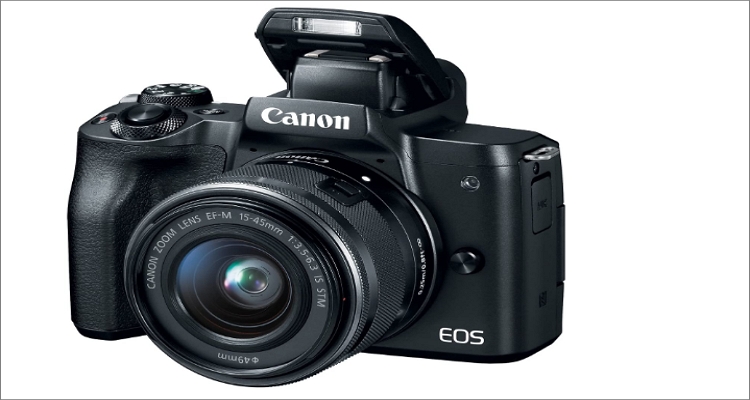 Key features:
24.2-megapixel APS-C CMOS sensor
DIGIC 7 image processor
5fps continuous shooting
3", 1,040k touchscreen
9-point AF system
Canon 200D is an entry-level DSLR for beginners willing to develop their photography skills. In DSLR terms, this digital camera is petite but with mind-boggling features. It comes with an improved 24.2-megapixel APS-C CMOS sensor similar to the EOS 800D and EOS 77D. The sensor works in tandem with the DIGIC 7 image processor to offer crisp images and videos at up to 5fps of continuous shooting speed. There's also a full manual shooting control, which can be perfect for beginners. On the flip side, people with 'giant' hands are likely to find the Canon EOS 200D to be too small.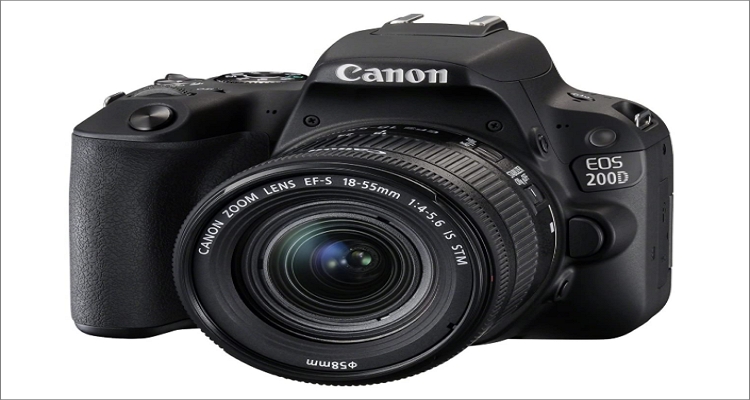 Key features:
36x24mm 30.4-megapixel CMOS sensor
4K (at 30fps) maximum video resolution
7fps of continuous shooting speed
3.1" Clear View II touchscreen
100-32,000 (expandable to 50-102,400) ISO range
The Canon 5D Mark IV was a big hit when it was first introduced in August 2016, partly because of its improved features over the 5D Mark III. The 30.4-megapixel sensor is perfect for the price, as the files will be processed in 6,720 x 4,480 pixels. Its native ISO sensitivity runs from 100-32,000, which can stretch to 50-102,400. Also, the camera uses both DIGIC 6+ and DIGIC 6 processors, with the latter used for metering. This frees up the former to handle everything else. Moreover, it has external headphone and microphone ports, as well as USB 3.0 terminals and HDMI Mini out.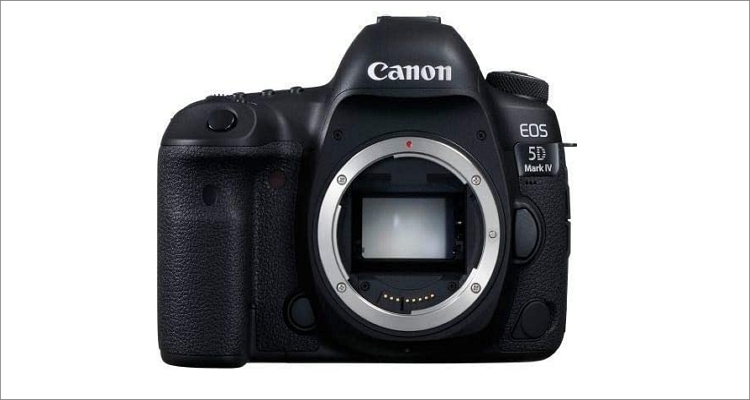 Key features:
3" 1,040,000 dot LCD II touchscreen
18-megapixel CMOS sensor
5fps of continuous shooting speed
100-12,800 (expandable to 25,600) ISO sensitivity range
Powerful DIGIC 5 processor
For a beginner, the Canon 700D is the gateway to your adventurous photography journey. Although it lacks advanced features, it makes it up with a robust build and design that can match most high-end DSLRs. It can shoot sharp 1080p videos at 30fps, thanks to the 14-bit DIGIC 5 processor and 18-megapixel sensor. If you want to take photos or videos in low light surroundings, it offers an ISO range of between 100-12,800 that is expandable to 25,600. Further, you can compose images easily using the full touchscreen LCD. And, you can edit pictures with the built-in filters.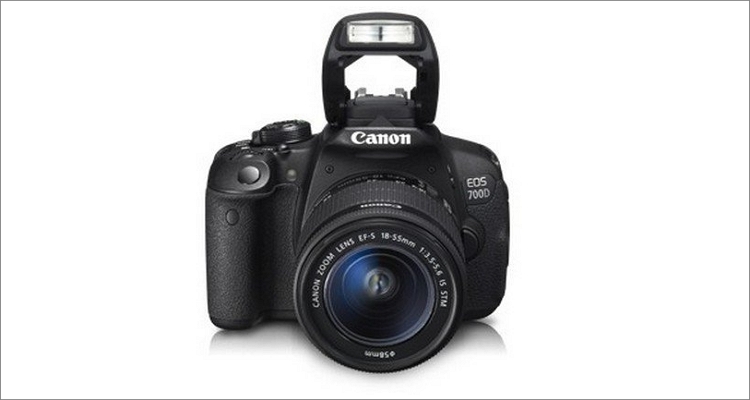 Summary
With these seven excellent options, you can select the best Canon camera that perfectly suits your needs. It doesn't matter whether you're into vlogging, landscapes, or portraits. And if you're still exploring the scene, you can take a look at the small but robust Conon 700D camera.
If you'd like to convert your camera videos to other formats for different use, Wondershare UniConverter enables you to convert camera videos to more than 1000 formats including MP4, MOV, AVI and more.
Wondershare UniConverter
· Convert camera videos directly to MP4, MOV, AVI and more.
· Trim, crop and rotate camera videos with ease.
· Transfer videos to iPhone, iPad and Android devices.
· Burn contents in various optical media storage devices to DVD.