2020 has been a big year for Google despite multiple challenges. The company managed to introduce its first 5G smartphone brands and the powerful Nest Audio. However, the low-key introduction of the brand new Google Chromecast has not gone unnoticed among movie buffs. Compared to its predecessors like the Google Chromecast 2 and Chromecast 3, the Chromecast with Google TV offers 4K HDR support, remote control, and a fresh new look. So, let's stop beating around the bush and break down the facts.
Google Chromecast with Google TV: Release Date and Price
First of all, the Chromecast with Google TV release date was on September 30, 2020. Alongside it was the Pixel 5, Pixel 4a 5G, and Nest Audio. As for the Google Chromecast price, it starts at $49.99, which is practically $20 more than the Chromecast 3 price. Also, it is currently available in most online stores, including Google Store
Part 2. Google Chromecast 3: Color & Design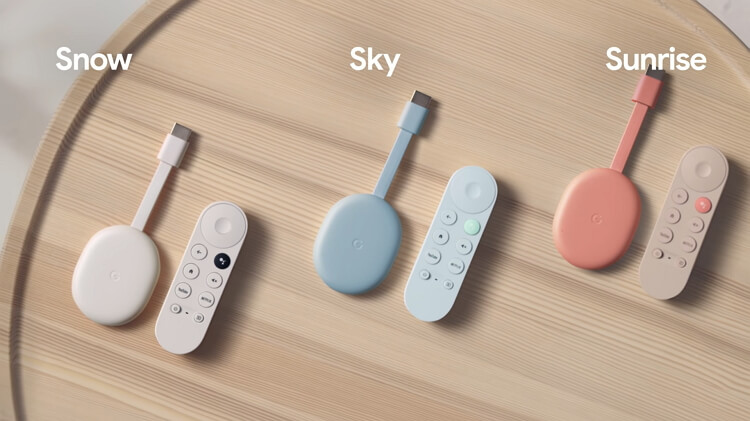 Let's begin with the typical hardware stuff. The Chromecast with Google TV comes in an ovular design is available in either Snow White, Sky Blue, and Sunrise Peach colors. It spots a smooth matte finish. Colors aside, this flagship Chromecast offers a dongle form factor and a short built-in HDMI cable. It also includes a USB-C port and a bundled power cable for powering up via the AC adapter. Simply plug it into a power source and TV, then start manipulating the new Google TV platform using the color-matching Chromecast remote. Remember that it's the first-ever Google Chromecast to pack a remote.
Speaking of the Chromecast remote, Google actually did a solid job here. It's comfortable in hand, and the buttons are very clicky. As expected, it boasts a power, home, mute, volume, Netflix, YouTube, and input buttons for navigating Google TV. And like with most current Android TVs, the remote features a Google Assistant button. Simply long-press it and start commanding the Assistant to search for movies or turn off the Chromecast. To search for a film, say, "watch Power Series on Netflix" and enjoy it!
Part 3. Chromecast with Google TV: New Features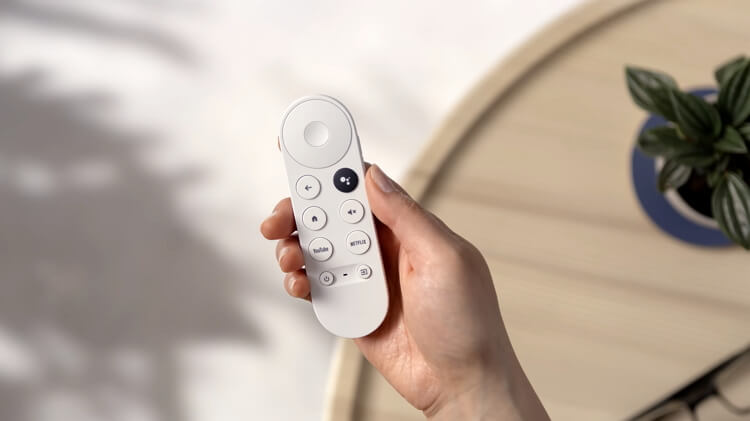 The most significant upgrade of the Chromecast with Google TV is certainly not something visible from outside. First, it offers a more intuitive and refreshingly new Google TV home screen, thanks to the underlying Android TV OS. Now that's a welcome break from the standard Android TV home screen. Google TV makes it easy to find content on top of being more engaging on big screens.
Like the Chromecast Ultra 4K HDR, the latest Chromecast supports high-end 4K at 60 frames per second with HDR 10/+ via Dolby Vision. Compared to 1080p, 4K HDR streams offer excellent brightness and crisp contrast. There is also support for Dolby Digital+, DTS, and Dolby Atmos surround sound. However, your streaming service and hardware should support these sound features to enjoy an immersive experience.
Meanwhile, the advanced 5GHz 802.11 b/g/n/ac Chromecast Wi-Fi antenna, 2GB RAM, and Quad-core 1.9GHz Amlogic S905D3 processor make this Chromecast more efficient. And as usual, you can use this Chromecast on iPhone or Android to mirror a tablet or smartphone screen to the TV via the Google Home app, as we'll discuss later. For me, the big takeaways are the improved video quality and the new Google TV platform.
Part 4. Chromecast vs Fire TV Stick Lite vs Roku Express: Which Budget Streamer is Best?
The streaming stick market is certainly not short of options. With devices like Chromecast, Roku, and Amazon Fire TV Stick, you can watch unlimited movies and TV shows for peanuts. But whereas the Roku Express is the cheapest at $30, it sacrifices 4K support. Therefore, you can pay a bit more for the Amazon Fire TV Stick Lite and Chromecast with Google TV to enjoy 4K UHD streaming.
So, below is a comparison table to help you make an informed choice:
| | Chromecast with Google TV | Roku Express | Amazon Fire TV Stick Lite |
| --- | --- | --- | --- |
| Starting Price | $49.99 | $29.99 | $39.99 |
| Video Resolution | 4K HDR at 60fps | Full HD 1080p | 4K HDR at 60fps |
| Remove Control | Yes | Yes | Yes |
| Design | Oval | Set-top box | Square |
| Channels | 6,500+ | N/A | 2000+ |
| Ethernet | No | No | No |
| Voice Assistant | Google Assistant | Google Assistant, Amazon Alexa | Amazon Alexa |
| RAM | 2GB | 512MB | 1.5GB |
| Storage | 8GB | 256MB | 8GB |
| CPU | Quad-Core 1.9GHz | ARM Cortex A53 900MHz | Quad-Core 1.7GHz |
Part 5. Stream Content from Your Phone and Tablet to Your TV
Luckily, setting up Chromecast to mirror your Google phone on a Smart TV is so straightforward. After setting up, you can now enjoy a bigger screen of your favorite app – be it YouTube, Netflix, or even playing action games like PUGB Mobile. So, without further ado, here's how to begin streaming in a heartbeat:
Step 1:Firstly, plug in your Chromecast and then go to https://widgets.nest.com/chromecast-setup/ to set it up. Follow the easy on-screen instructions.
Step 2: Next, connect your Chromecast to a Wi-Fi network.
Step 3: In your Cast-enabled app, click Cast to begin enjoying the content on a bigger screen.
Part 6. Apps That Work with Chromecast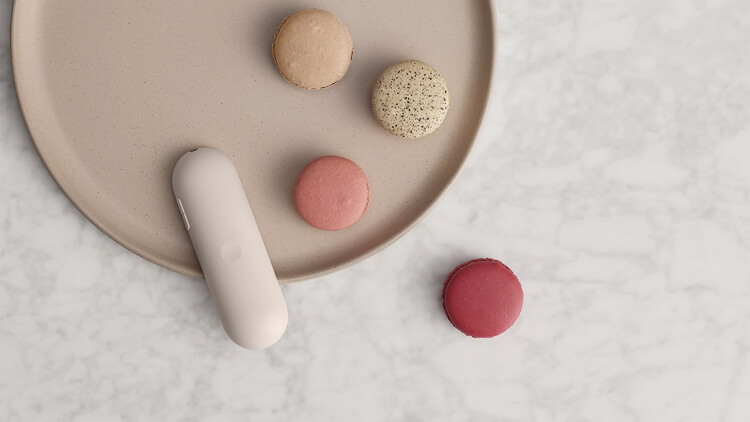 At the moment, you can use Chromecast on YouTube, Google Play Movies, Google Play Music, and Google Photos. On top of Google's apps, it also supports 6000+ apps like:
Netflix
Spotify
Prime Video
YouTube
Sony Crackle
Voot
SonyLIV
Hotstar
Jio Cinema
Gaana
Hulu Plus
Pandora
And more.
Part 7. Where to buy: Google Chromecast Deals
As I've mentioned initially, Chromecast with Google TV is now available for orders in most online stores. You can get it directly from Google Store or grab one of these Chromecast deals:
$49.99 for Chromecast on Best Buy
$49.98 for Chromecast on Walmart
$49.99 for Chromecast on Verizon
Chromecast with Google TV: Final Verdict
The Chromecast with Google TV is undoubtedly a Chromecast 3 reincarnated. It offers an intuitive Google TV UI, improved content variety, and better streaming speed and quality. All in all, this tiny gadget is undoubtedly an excellent steal considering the additional convenient Chromecast remote and pocket-friendly price.
Tips: After purchasing a Chromecast, it's obvious that casting movies to your Google TV is high on today's agenda. However, saving movie files on your smartphone or tablet can take up a chunk of your storage space. So, in that case, use Wondershare Online UniConverter to comperes and convert your movie files to a smaller file format like MP4. Here's how to do it:
Step 1. Open the Video Compressor
Visit Online UniConverter and then tap the Video Compressor tool under the Online Tools tab.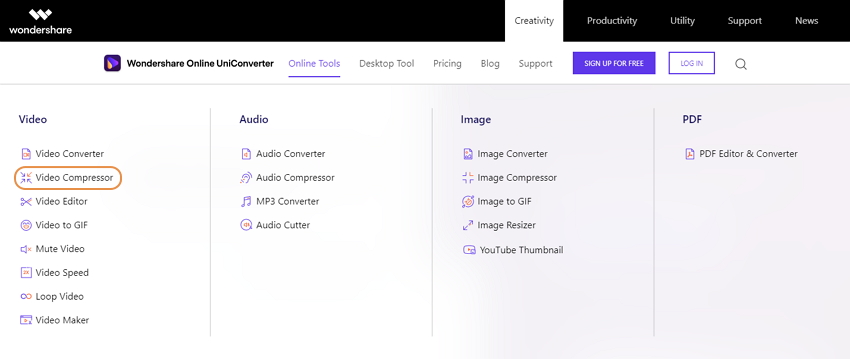 Step 2: Import a video
Next, tap Choose Files to open your local storage and upload a video file. You can also import videos from Dropbox.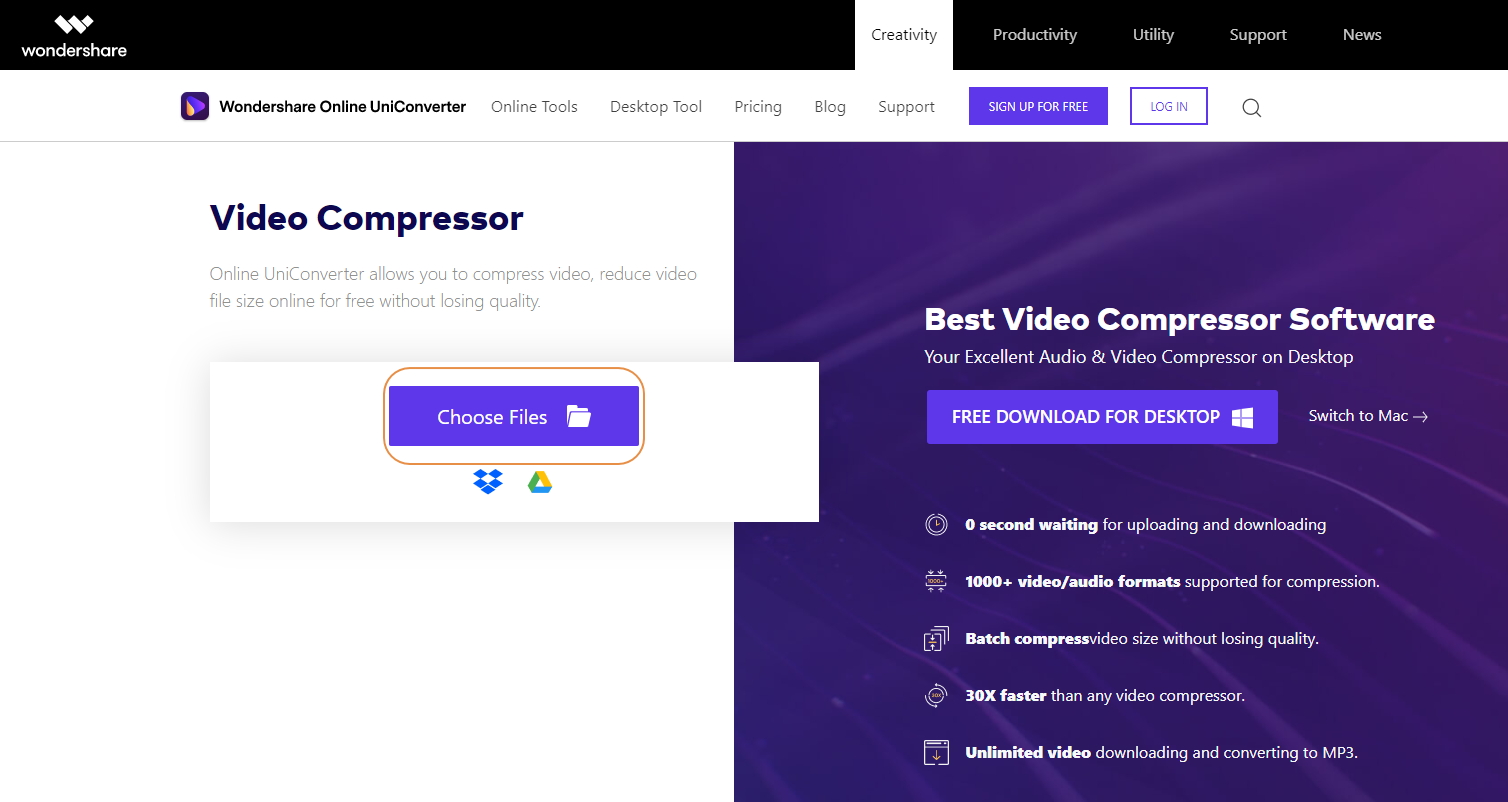 Step 3. Resize and compress
Now choose a target resolution for your video and then resize by percentage. For smaller file sizes, choose a lower video resolution. Finally, click Format, select MP4, and then tap Compress. Have fun!