TikTok is used by many kinds of individuals, from social media influencers to ordinary users. TikTok users try to get followers, not just that - keep them, too. Creating the perfect TikTok slideshow goes a long way. This post is an ultimate guide on how to create a slideshow on TikTok.
Also interested in fast downloading TikTok slideshows online?
Part 1. How to make a fast slideshow on TikTok with pictures?
Use the guide below to make a short slideshow on TikTok in a quick way. Later in this article, you'll also learn how to create TikTok slideshows using templates.
Instruction on how to make a slideshow on TikTok:
Open TikTok on your Android or iPhone.
Click on the Plus icon at the bottom of the screen.
After clicking the + icon, you'll find the 60s, 15s, and Photo templates tab. Go to the 15s.
Click on Upload.
Go to the Photos tab. By default, Videos will be selected. You'll have to switch to the Photos tab.
Select your photos. Please take note of the order in which you select them, as they'll appear in the same order in the template. You can use up to 12 different photos in the slide.
Customize your templates. You can add music, add filters, and change transitions (horizontal or vertical).
Note: TikTok is limited in some ways. For example, its fixed length of 2.5 seconds; and 12 pics at most. If your slideshow needs to add more images, then, you might want to look for other tools. Media.io Online Slideshow Maker is highly recommended in this regard.
Media.io is a reliable TikTok slideshow maker. One great thing is that it goes beyond the above limits of the built-in TikTok slideshow maker.
How to quickly create a TikTok slideshow online? [video guide]
What is Media.io Online Slideshow Maker?
You've got to love a slideshow maker that has over 50 million happy users. Media.io is a convenient, online, free slideshow maker. It supports a variety of file formats (pictures, videos, and audio - for adding background music to your slideshows)
Advantages of using Media.io
On Media.io, users can personalize the duration of pictures on their slideshows. So, if you aren't comfortable with the time presets, customizing them is pretty straightforward.
The designers of Media.io did a good job blending power and simplicity. Media.io is one of the tools that most new users won't need to read tons of manuals to know how to find their way around. It's easy and focused.
The speed is another impressive aspect - perhaps another distinguishing feature. It is built with leading technologies to enhance speed and without compromising user experience.
No storage space required
The fact that you can use Media.io online has a considerable advantage. Unlike native software that requires storage space, you can create your slideshows and push (share) it directly on your social media platform (TikTok in this case) - unless, of course, you want to save/download it to your local device.
Users have their reasons for choosing online or offline tools - online and offline tools have their advantages and disadvantages as well. Media.io can be used 100% online. So, if you're the type of user who doesn't like too many tools and applications cloaking your device and eating up storage and resources, then Media.io might be the right tool for you. You don't need to install any app or software on your PC, Mac, or mobile device. It's all in your web browser.
Advanced editing features
Its excellent multi-track music video maker offers you dozens of royalty-free background music, sound effects, and flexible editing features.
How to make an engaging TikTok slideshow with text using Media.io?
Step 1: Upload your files
On the page, you'll have to upload the desired pictures or video clips for a start. You'll find a Choose Files button, click on it or drag and drop your files directly.
Step 2: Start making your slideshow
You can customize the duration of pictures and order of selected files however it pleases you. Background music can also be added to make your slideshow even more captivating.
Step 3: Customize your slideshow
As soon as the picture is uploaded, you can add more files to the project. Look to the left of the preview panel, and you'll find the options to add files, transitions, among other customization settings.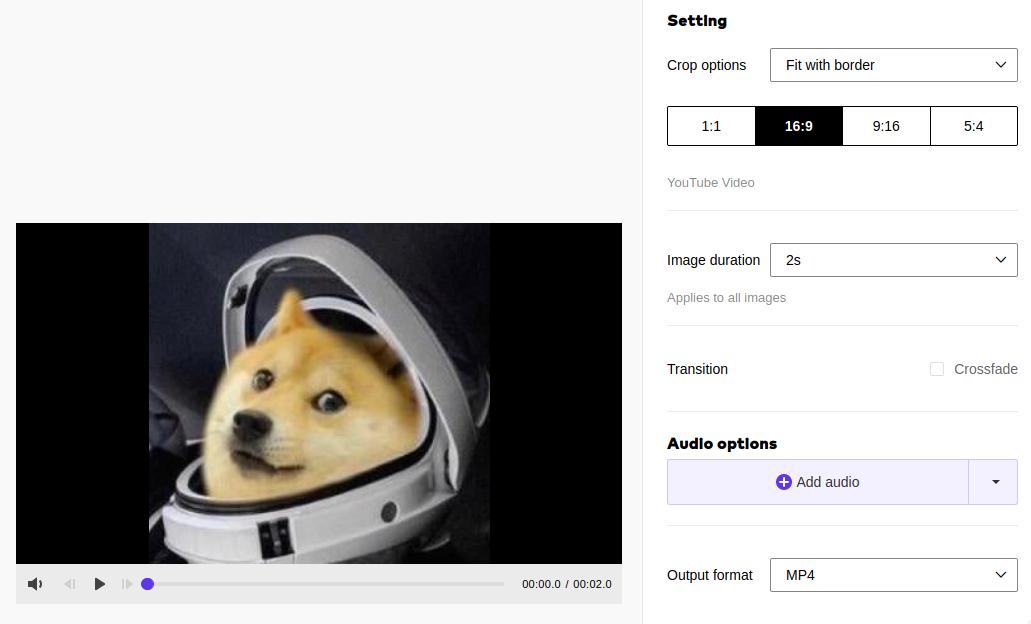 Step 4: Merge your files

Step 5: Export the final project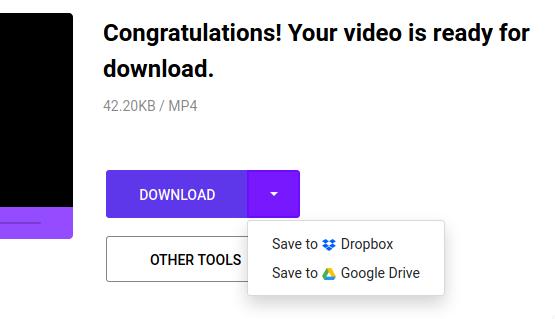 Preview your edited video and export it to your device, Dropbox, or Google drive.
Part 2. How to make a TikTok slideshow with video?
Open TikTok.
Click on the Plus icon and go to the 15s tab.
Click on Upload.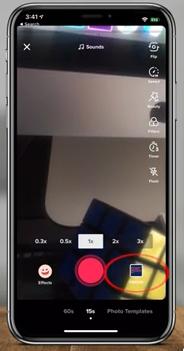 Select the video(s).
Customize your video template. You can add music, add filters, change transitions, etc.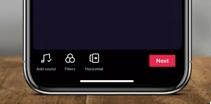 Part 3. How to Make a slideshow on TikTok with template?
Open the TikTok app on your iPhone or Android device and click on the Plus icon. i.e., the + sign.
Now, proceed to tap on Photo Templates, or if you have an older version, you may try pressing on Upload.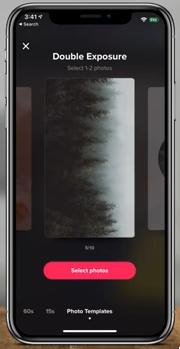 You'll then be asked to select an appropriate template for the slideshow. This will form the backbone of the project. You can slide left or right to view the different types of templates provided by TikTok. Find the desired template and click the Select photos button to start.
In the next screen, you'll find files from your gallery neatly listed. Select the files you'll be needing for your slideshow and click on the OK button.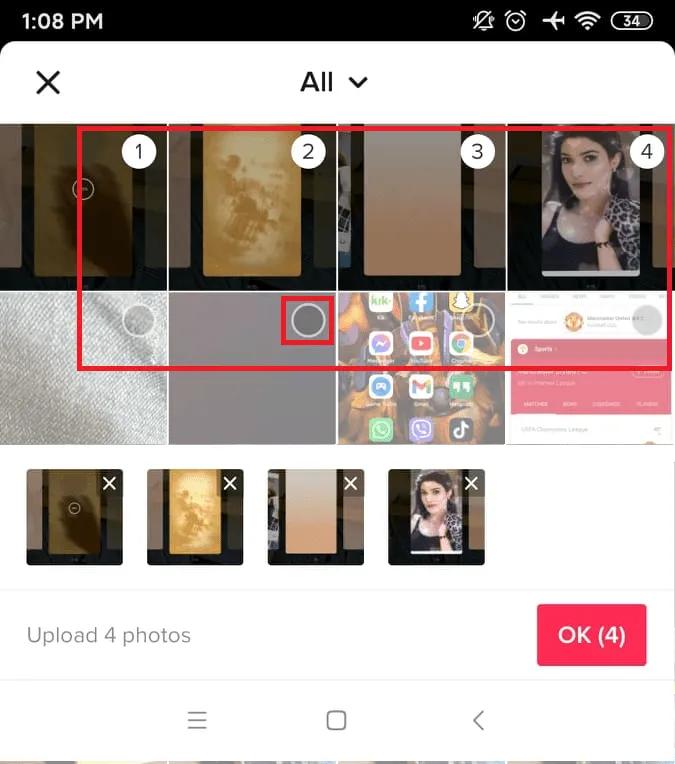 Proceed to customize your slideshow. You can add/change background music, apply filters, add text and stickers, and review other miscellaneous settings.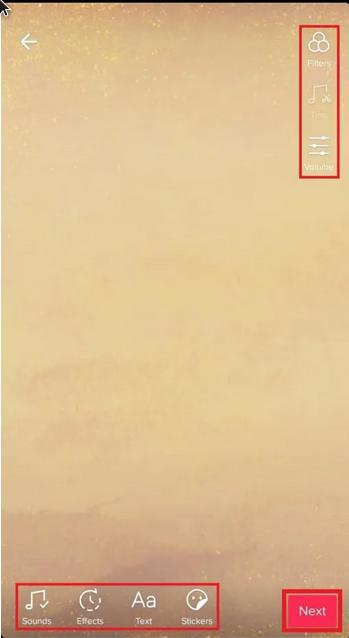 Publish your slideshow on TikTok.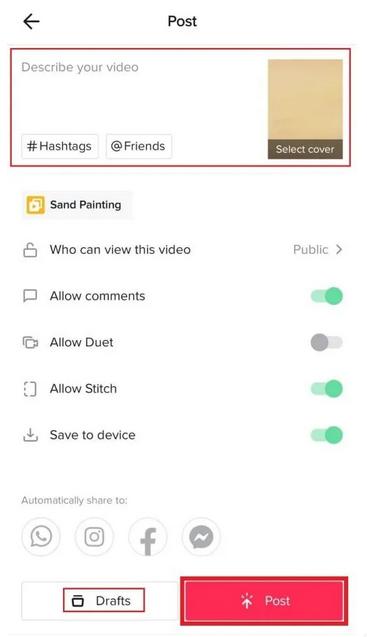 The difference between the photo template method and that discussed at the beginning of this article is that the photo templates option doesn't work well with all sizes of photos. Sometimes it just zooms into the picture in a way you mightn't like.
Part 4. Make a slideshow on TikTok via third-party software
Although TikTok does an excellent job providing essential slideshow tools for creating slideshows in the app, third-party slideshow apps are packed with more advanced editing functions that significantly enhance slideshow effects. Some of these tools are dedicated to creating slideshows. Here are a few third-party tools used by TikTok slideshow makers:

You can create beautiful TikTok slideshows within minutes using BeeCut. BeeCut is available for multiple platforms: Windows, Mac, iOS, Android, including the Web (fully functional). This software comes packaged with lots of modern slideshow/video editing functions that you'll find helpful.
Some features of BeeCut include Split, Trim, Merge, and Multiple clip layers.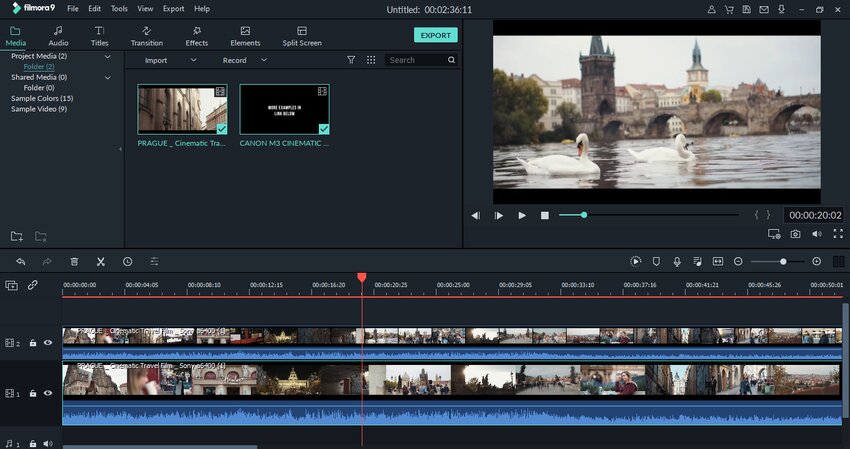 Filmora Video Editor is one of the most popular multimedia tools out there. If you've been looking for tools for media editing, then you've probably come across Filmora in the past. It is indeed a good tool for everything multimedia - extensively used by users ranging from amateurs to professionals.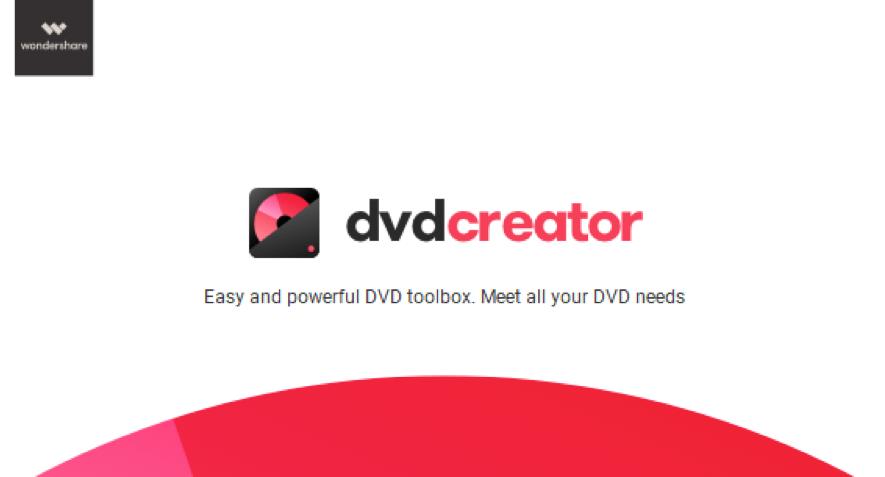 Wondershare DVD Creator is handy if you are looking for ways to burn your slideshows into a DVD. You could do this for various reasons, either for storage purposes or convince. DVD Creator comes with a built-in video editor that comes in handy. It supports Trim, Cut, Merge, Crop, Enhance, and text features such as watermarking and subtitles - useful if you're looking for how to make a slideshow on TikTok with text.
Part 5. FAQs about making TikTok slideshow
Q1: How to make a TikTok photo slideshow faster?
A1: Compared with using TikTok app's default templates or videos to create a slideshow, Online UniConverter slideshow maker could be the fastest way I've tried. Only follow 3 easy steps, you will get a wonderful TikTok slideshow for more views.
Here is a simple guide: Online choose your photo/video files > Edit the files via various settings > Merge and Export to TikTok.
Q2: How to speed up a picture slideshow on TikTok?
A2: Basically, you can speed up a TikTok video/picture via TikTok's Effect feature. But here, I suggest using Online UniConverter Slideshow Maker, through which you can easily adjust the files' duration to change the speed of TikTok slideshow.
You may also want to know: How to speed up a TikTok video in 6 best ways?
Conclusion
Alright! There's nothing more to know about creating slideshows on TikTok that's not covered in this article. You've seen how to use TikTok's built-in feature for creating slideshows, and you've also known its limitations.
For the sake of pushing your creativity a little bit further, this article also covered how to use third-party tools for creating TikTok slideshows. The tools mentioned in this article are feature-rich, multi-platform softwares. You also see how to use Online UniConverter - a 100% online slideshow creator - for creating TikTok slideshows. With all these, you are genuinely ready to go! Now it's time to see what you can make.