Social Blade, sometimes also written as SocialBlade is an online analytical tool that pulls the statistics from the social media and streaming platforms, and displays them to the users with the help of various charts and graphs. Even though the portal supports various sites, it is majorly used to assess the popularity of YouTubers on the basis of their videos, number of subscribers, duration and frequency of the video views, etc.
The sections below explain how to use Social Blade, what is the best alternative to the tool for YouTube statistics, and what other options do you have if you are looking for second opinions from other similar assessment programs.
Part 1. What is Social Blade?
In a nutshell, SocialBlade performs YouTube channel analytics that come in handy while assessing the performance of a channel. These statistics are displayed in various forms including charts, graphs, etc. The channel creators may gather such data when they want to see how their channel is doing on the web. On the other hand, the same data helps the businesses and brands to see if a YouTuber has enough subscribers and could be the right candidate to promote their services and products on the streaming media sites.
Some of the key features that Social Blade has include:
Social Blade has a built-in comparison system that enables you to compare up to three YouTube channels in order to find the best among them. This helps businesses choose an appropriate influencer for brand promotion.
Although a paid feature, this includes one-to-one online consultation session with an expert consultant who will advise you on how to exploit the platform to extract most out of it. The same type of session can be arranged for Instagram as well.
Access User Profile Charts
With Premium subscription, you can surf Social Blade faster and without those annoying ads. In addition, you also get access to the charts for user profiles. This could help you as a brand in assessing the influencers more accurately.
How to Use SocialBlade?
Using SocialBlade to get YouTube statistics about an influencer is simple. You can follow the steps given below to get the job done:
Note: This demonstration assumes that you want to get YouTube analytics of James Charles.
Step 1: Conduct the Search
Launch your favorite web browser, go to https://socialblade.com/, ensure that YouTube is selected in the platforms' drop-down list at the top-right corner, type James Charles in the available field, and press Enter.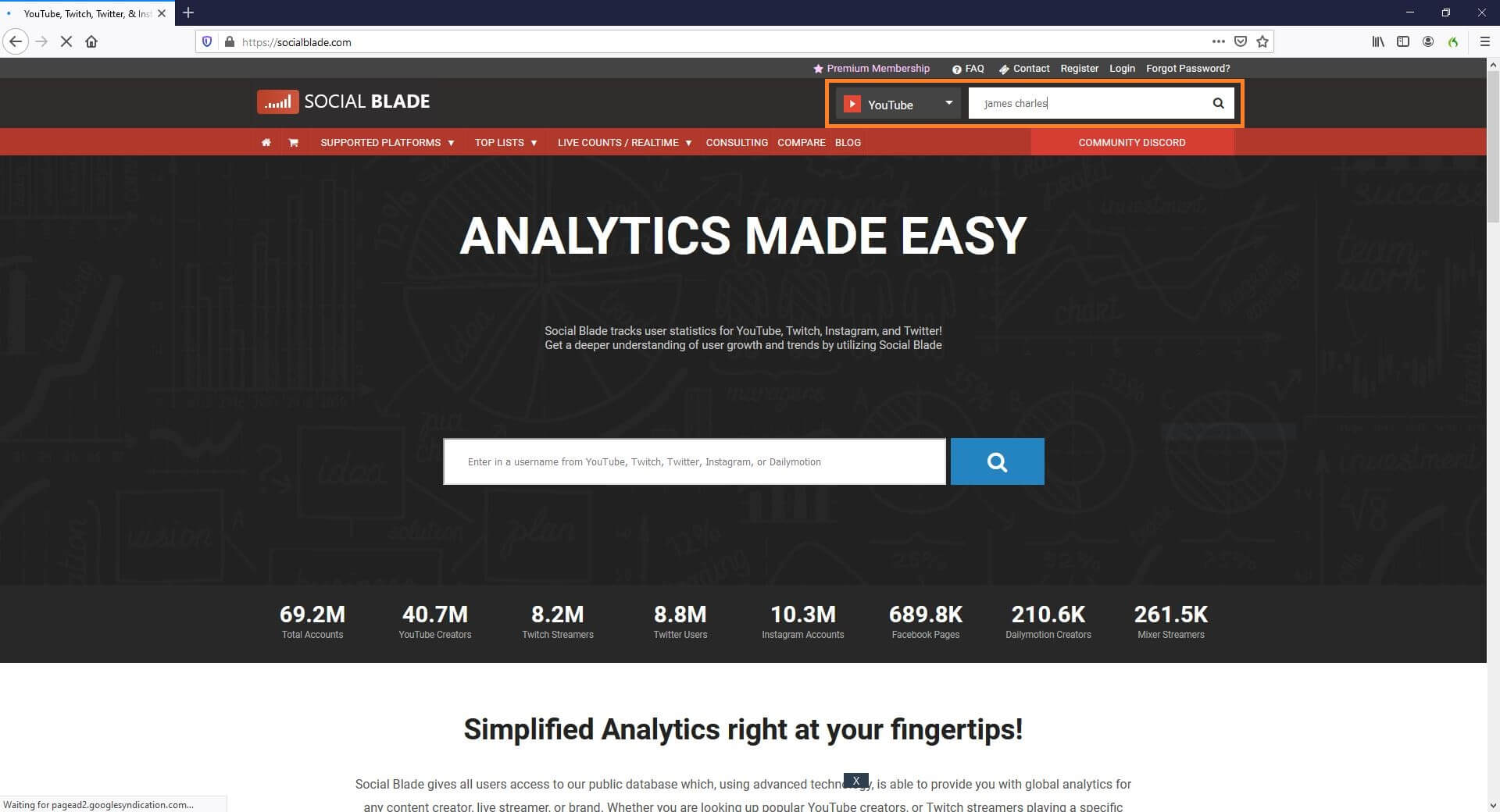 Step 2: Get Summary and Detailed Statistics
Click SELECT CHANNEL from the right of the YouTuber's profile, and view the graphs and grade that the User Summary page displays. Alternatively, click the Detailed Statistics link to view James Charles Social Blade detailed analytics for accurate assessment.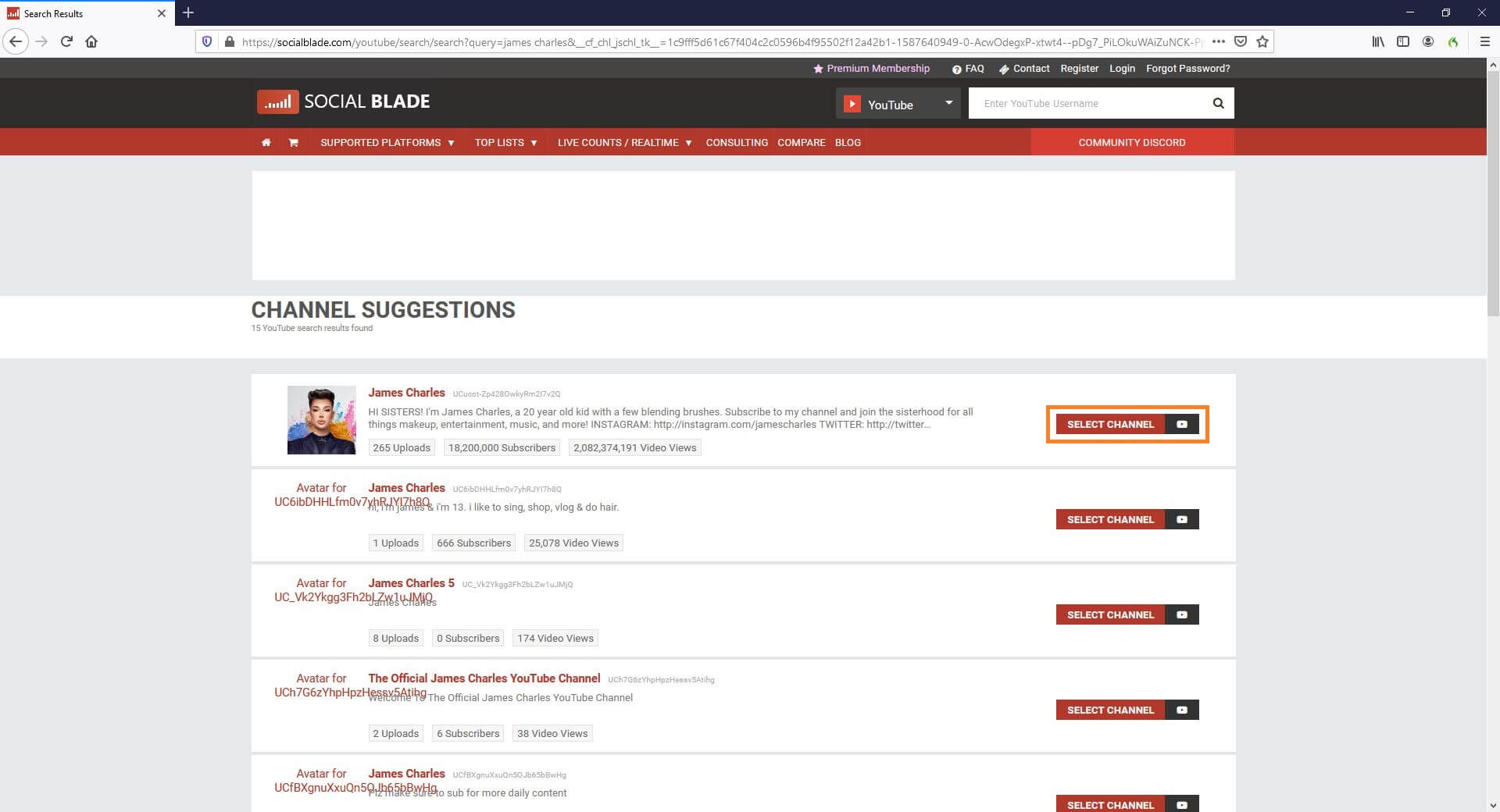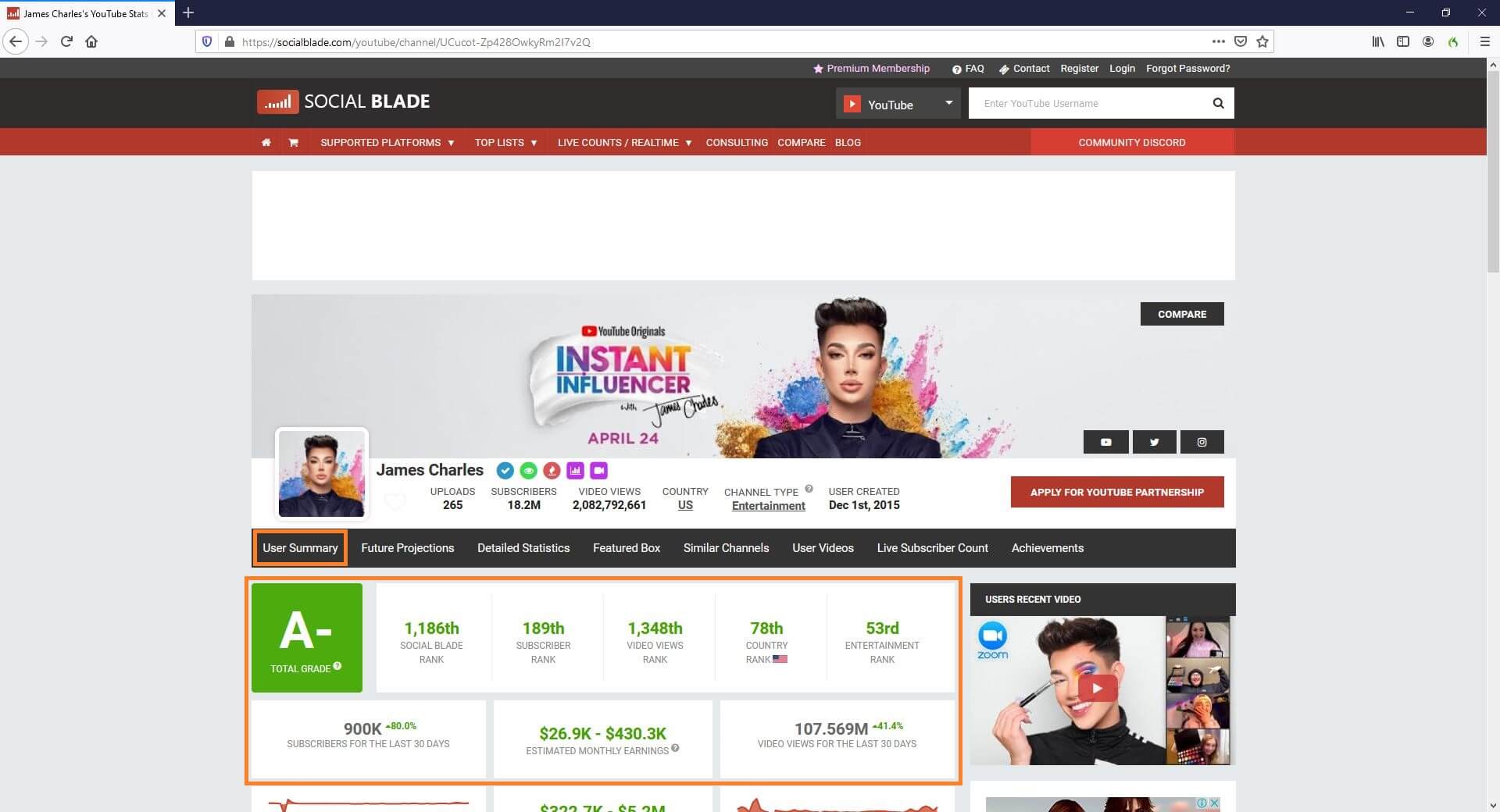 Step 3: Compare with Other YouTubers
Click COMPARE from the top-right section, enter the other YouTubers' names in the available fields, and click Compare Channels to get genuine YouTuber stats for unbiased comparison.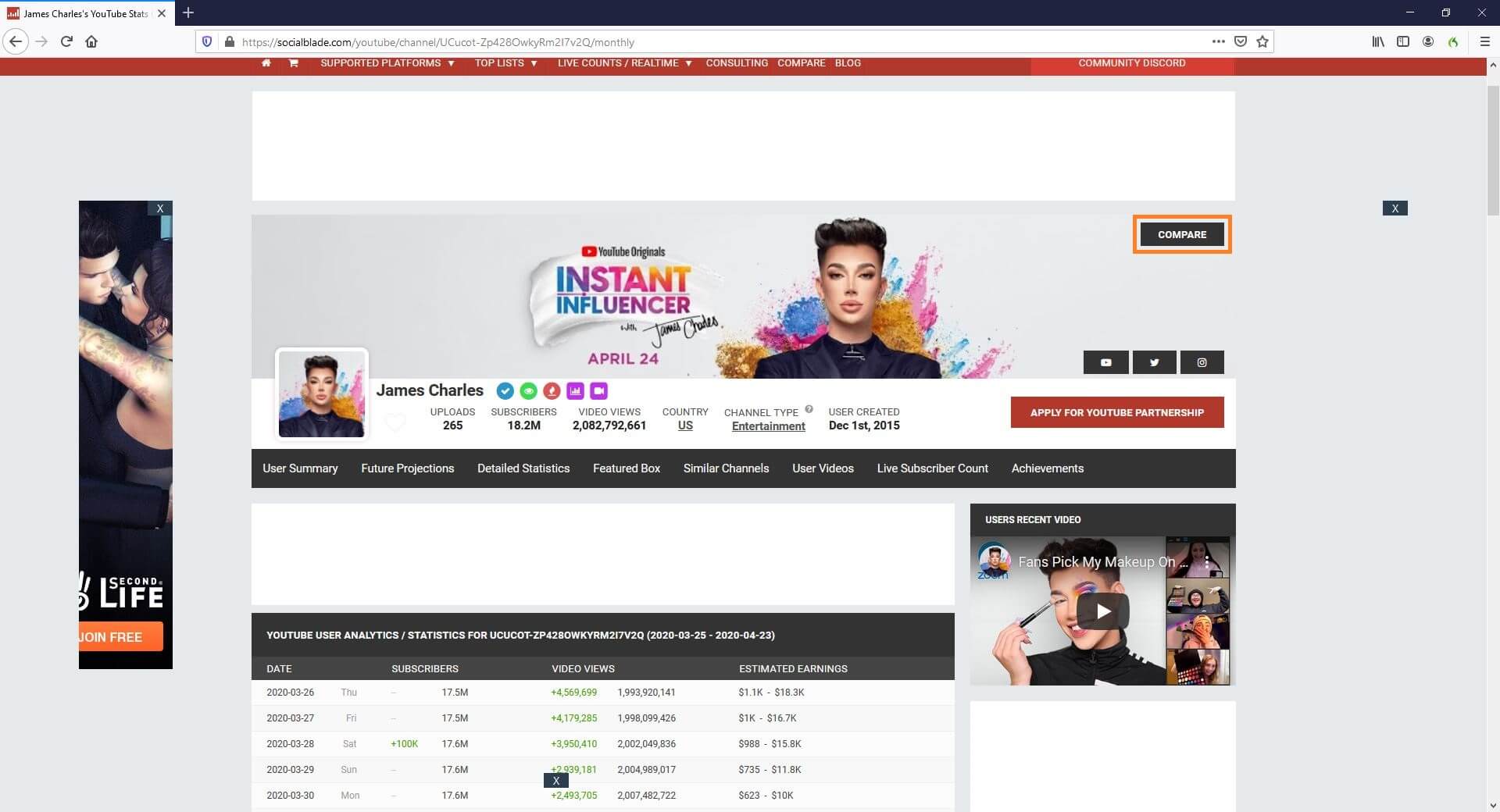 Part 2: Best Alternative to Social Blade
Even though Social Blade is quite popular among YouTubers and business owners, there are certain downsides of using the platform such as high premium fee, expensive consultations, confusing interface overly populated with distracting adverts, etc.
Considering the above, wouldn't it be good to have another, rather better alternative for SocialBlade?
One such online tool that covers almost everything and is way faster and efficient than Social Blade is Influenex. Some key features that Influenex offers include:
The main interface of the portal has a huge Search box right at the top. Entrepreneurs can use this field to type an influencer's name or related terms to discover the right YouTuber for brand promotion. Furthermore, the search results can be filtered by adding or removing the relevant or unrelated keywords respectively.
Influenex allows you to send emails directly to the YouTubers you shortlist. These emails can contain official proposals for business collaboration. Apart from this, the platform also enables you to send batch emails to multiple influencers in a single go.
Built-In and Custom Templates
While emailing via Influenex, you don't have to worry much about the formatting and correct sentences as the platform has plethora of built-in email templates that you can select, make some basic modifications like your name, your brand or business, etc., and you are all set to go. Furthermore, you can even draft your custom emails from the scratch, and save them as template for future, repetitive uses.
With all the above key benefits, searching for a right influencer with Inluenex is easy as compared to that with SocialBlade. You can follow the steps given below to do so:
Step 1: Get to Influenex
Use your favorite Internet browser to sign in to your Influenex account, and go to Discovery > Influenex Search from the navigation bar in the left.
Step 2: Discover YouTubers
Use the search box in the right to type the key terms or YouTuber's name and conduct the search. The results can be narrowed down by applying filters using various options present under the search box.
Step 3: Connect with YouTuber(s)
Click the Email icon present next to the name of the Influencer you want to connect with, and use the options on the page that opens next to draft an email (or choose a template), format the content, and then send the mail to the recipient. Optionally, you can also save your custom email as template using the Save as template button at the bottom of the page if you want to re-use the text in the future.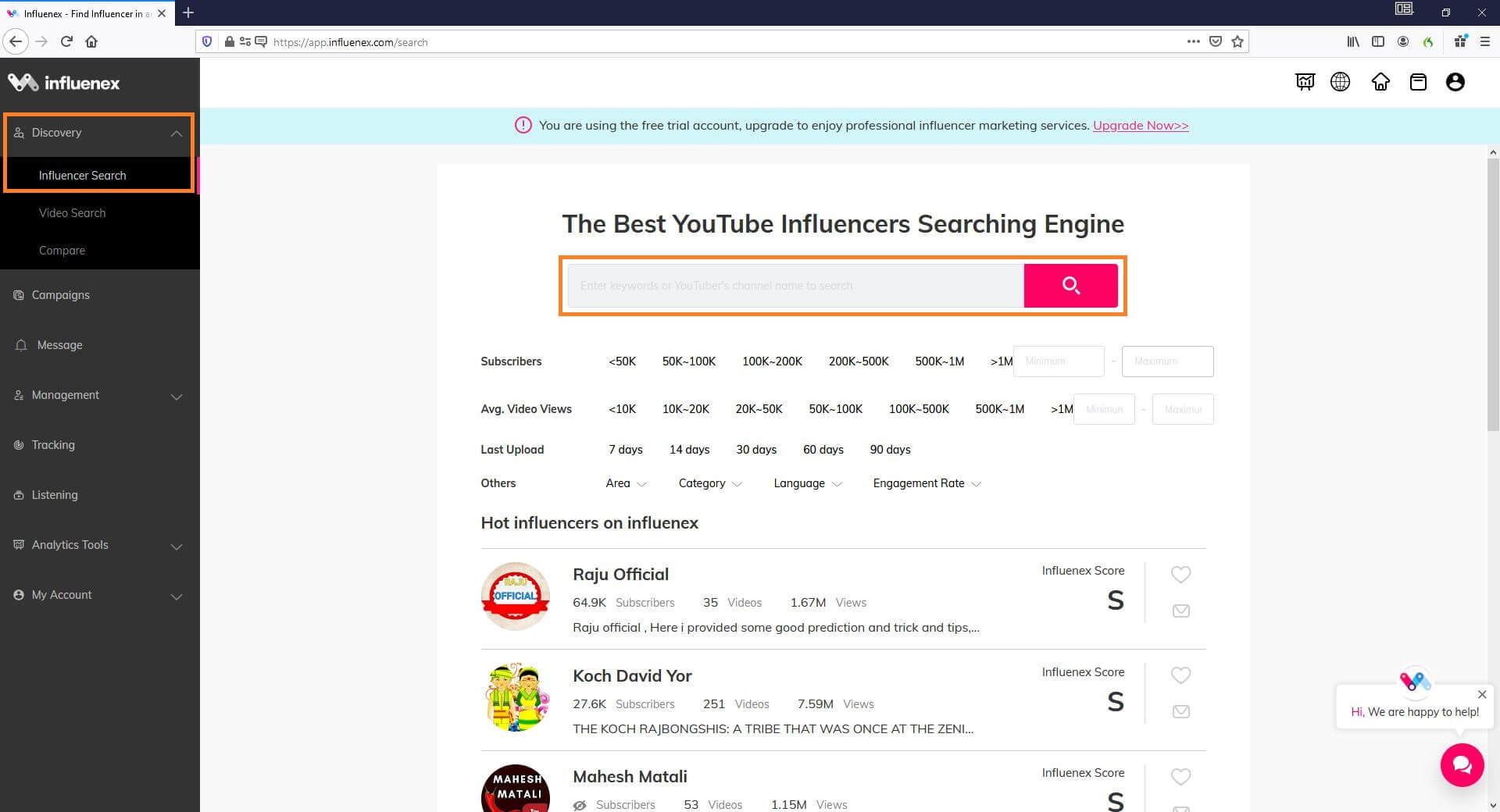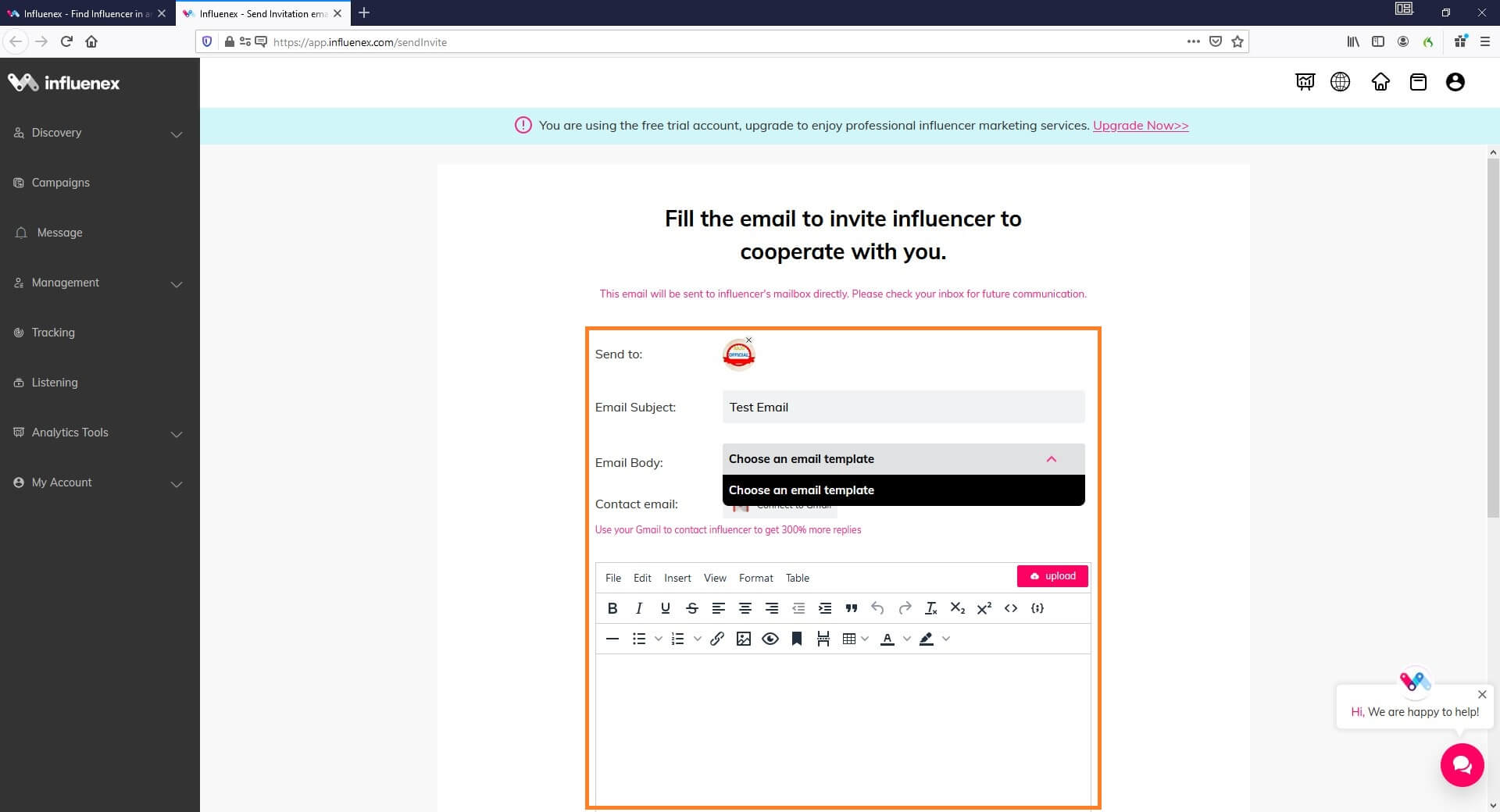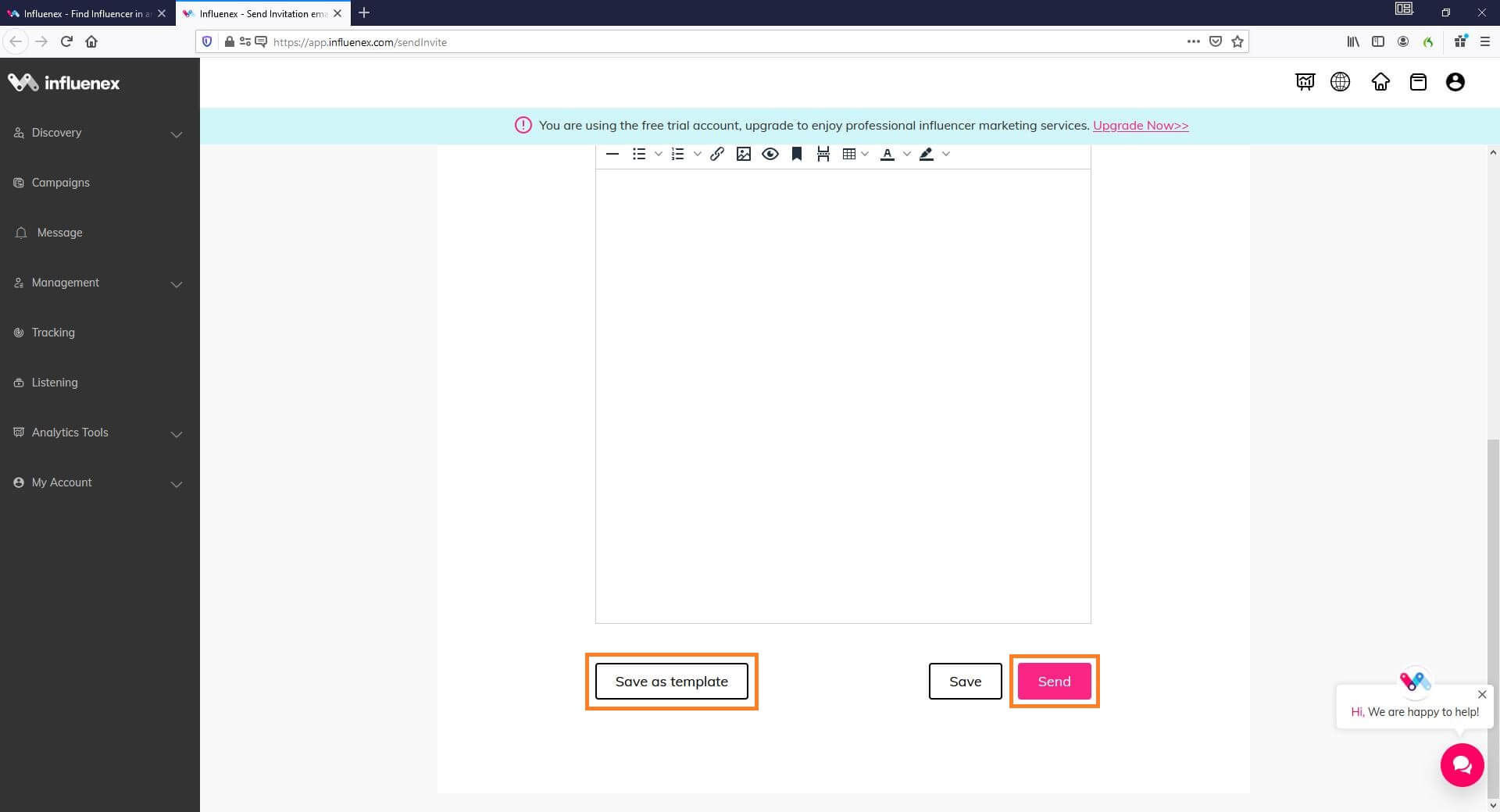 Part 3: Other Helpful Alternatives to Social Blade
In addition to SocialBlade and Influenex, there are a few other alternatives that can serve the purpose. A couple of them are listed below:
As a universal content management system (CMS), Crowdfire allows you to search for your favorite content online, and then schedule them for publishing as needed. The web app also enables you to publish content from your social media platforms, thus making it easy for you to share your ideas with the mass.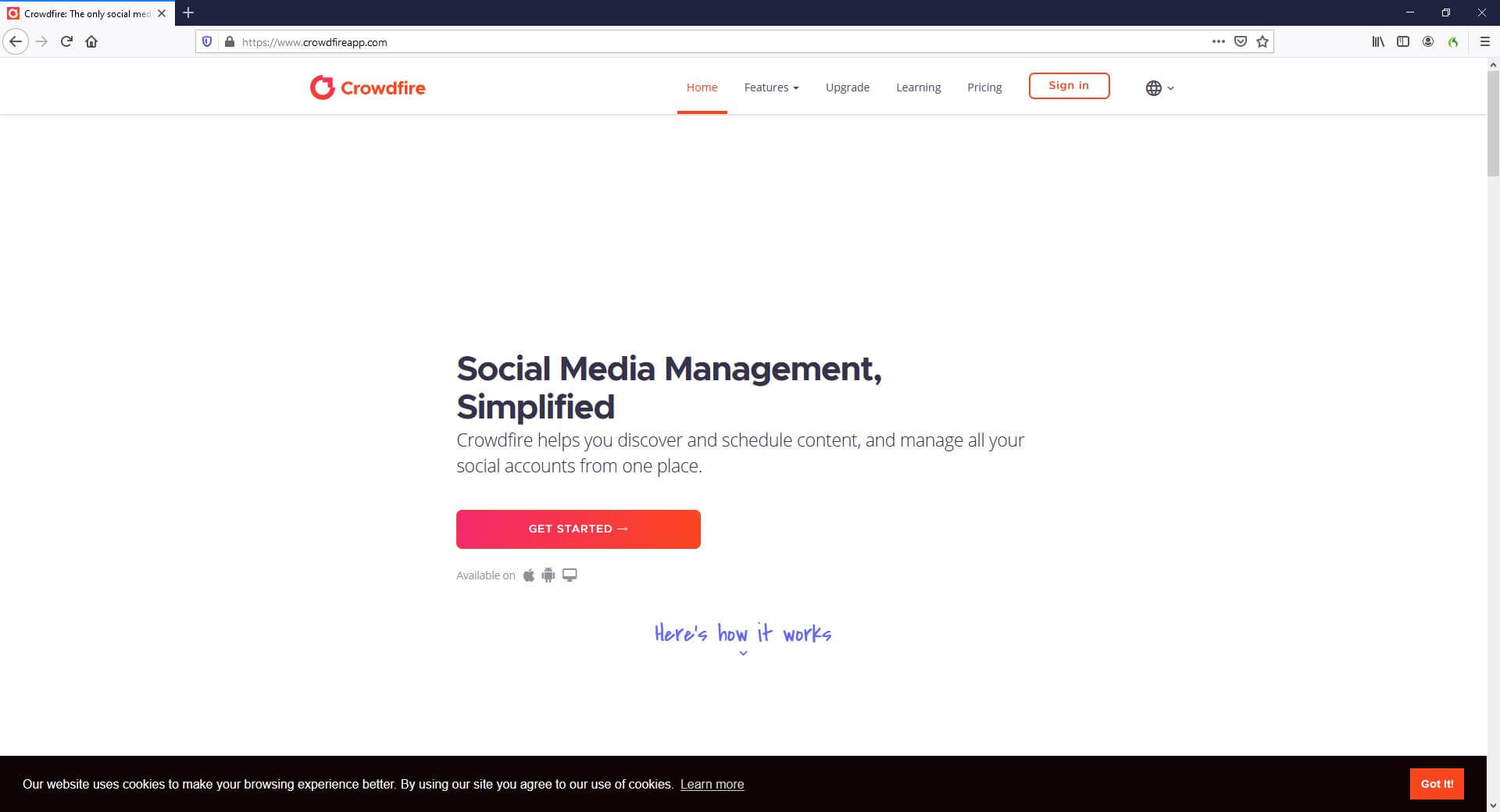 Union Metrics is a unique online tool that helps you promote your brand, products, and services by providing various tools to assess your web presence in real time. With Union Metrics, you can track your social marketing campaigns, analyze and compare your progress with that of your competitors, and much more.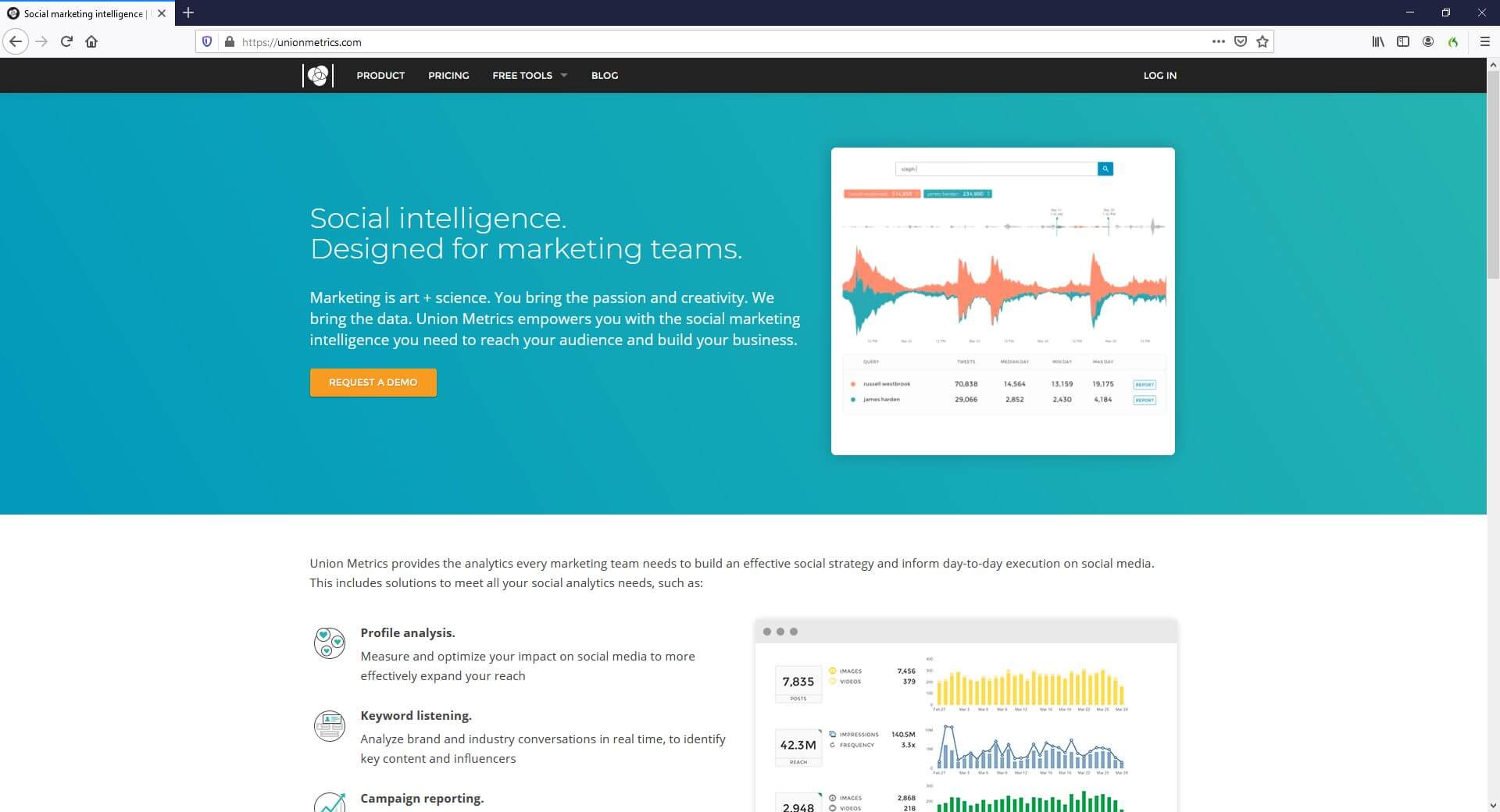 This is another web tool that gathers and presents detailed analytics to assess your brand's presence online. You can even use Iconosquare as a universal platform to manage all your social media profiles, and scheduled the tool to publish your content at a specific time. With the 14-day trial offer, you can check the functionality of the app for free, and buy its subscription if found useful.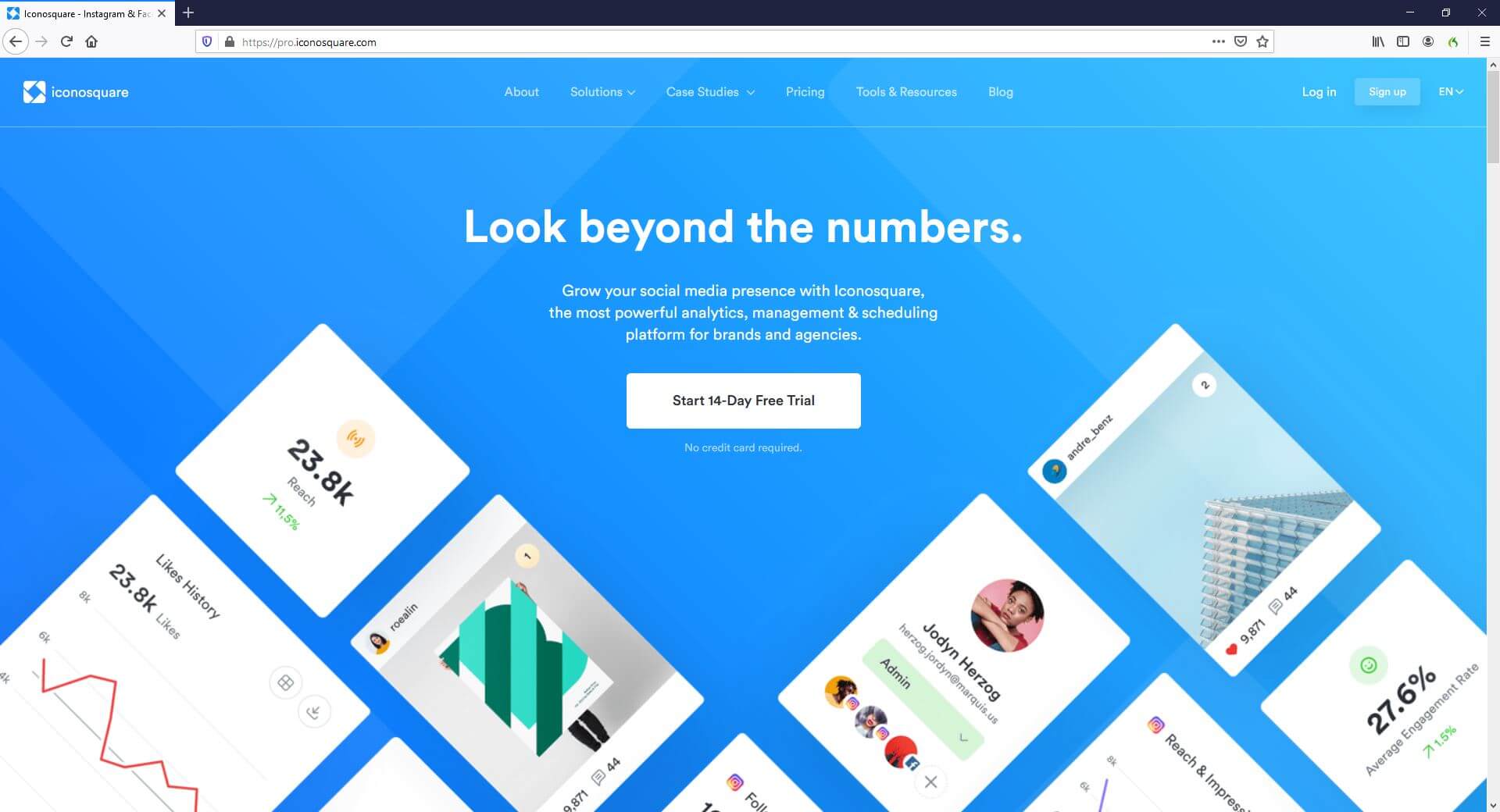 HyperAuditor is an influencer marketing and analytical tool that helps you discover correct influencers to promote the products or services that your brand offers. With unbiased analytics, you can check how your campaigns are performing, and where your web presence stands in the industry at a given period of time.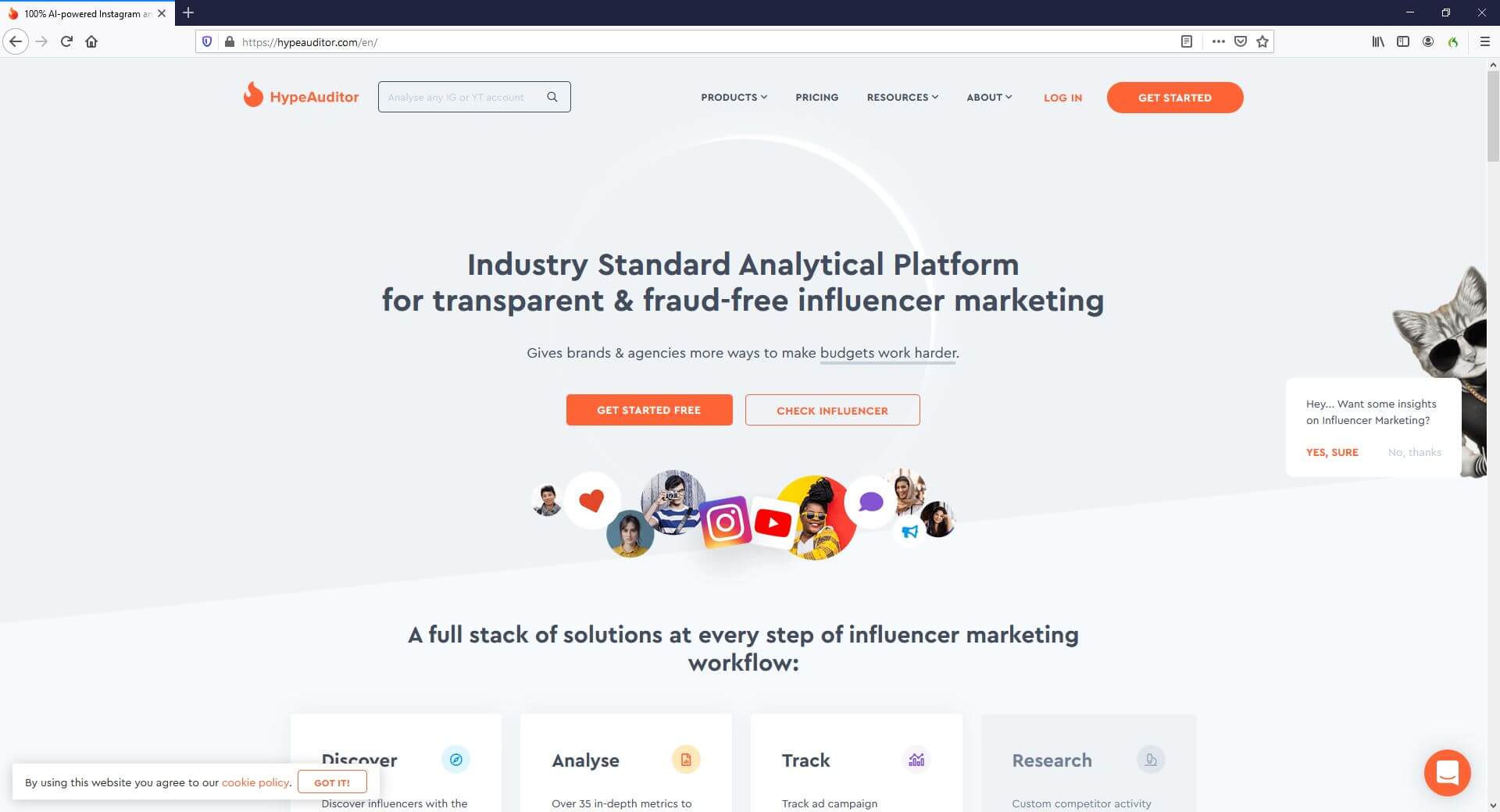 A web analytical tool that collects data from your social platforms and campaigns, and presents it in an easily readable manner to help you assess your online presence. The tool even lets you create custom reports, export them, or even share them for better assessment. If you are a part or manager of a team, HootSuite Analytics helps you assess your team's performance as well.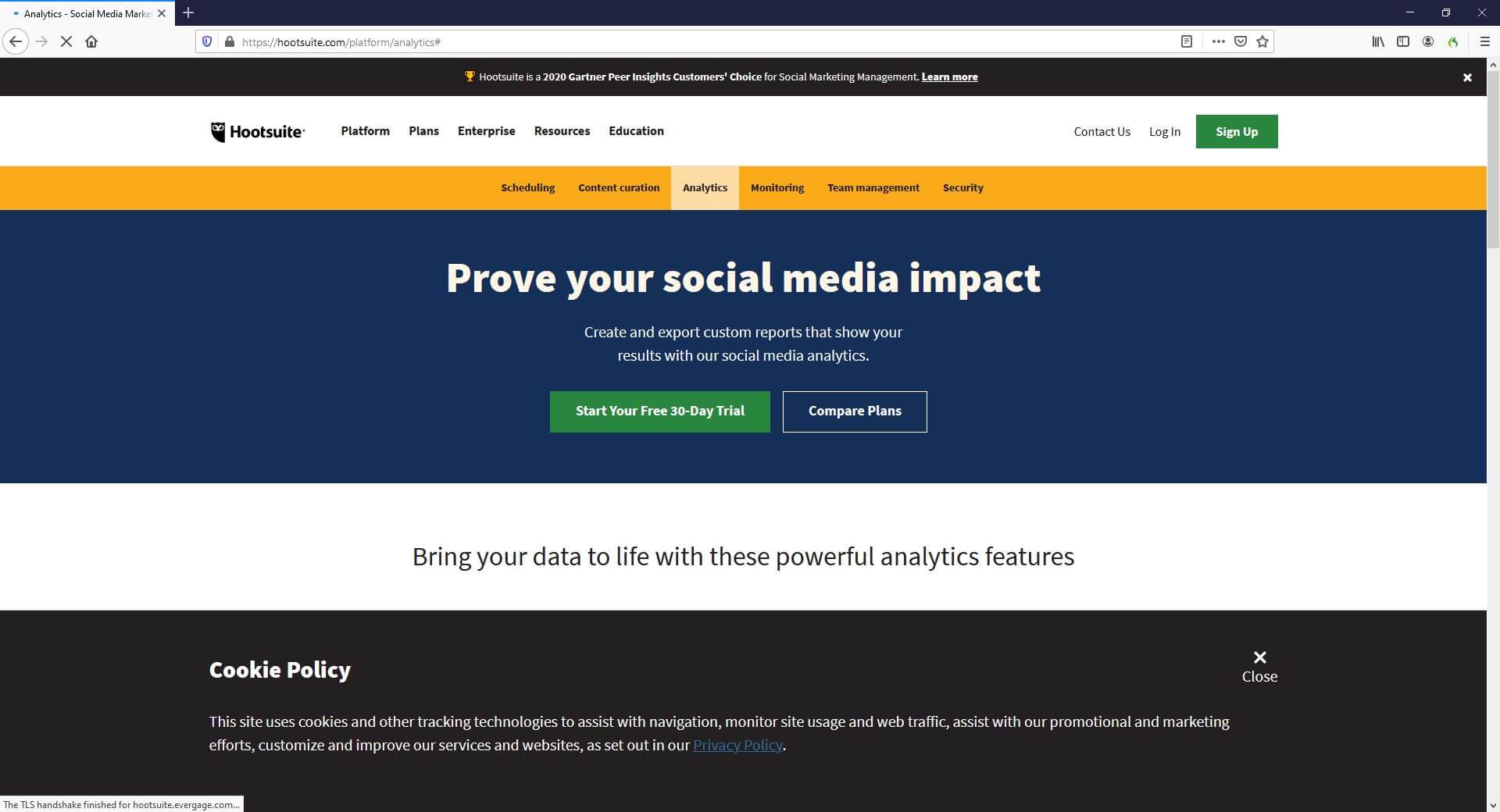 Instagram Insights is a free tool offered by Instagram itself. You can gain access to Instagram Insights as soon as you start your business account or convert your personal account to it. As it is with other analytics tools, Instagram Insights gives you all the details about your brand and its online presence with the help of graphical illustrations.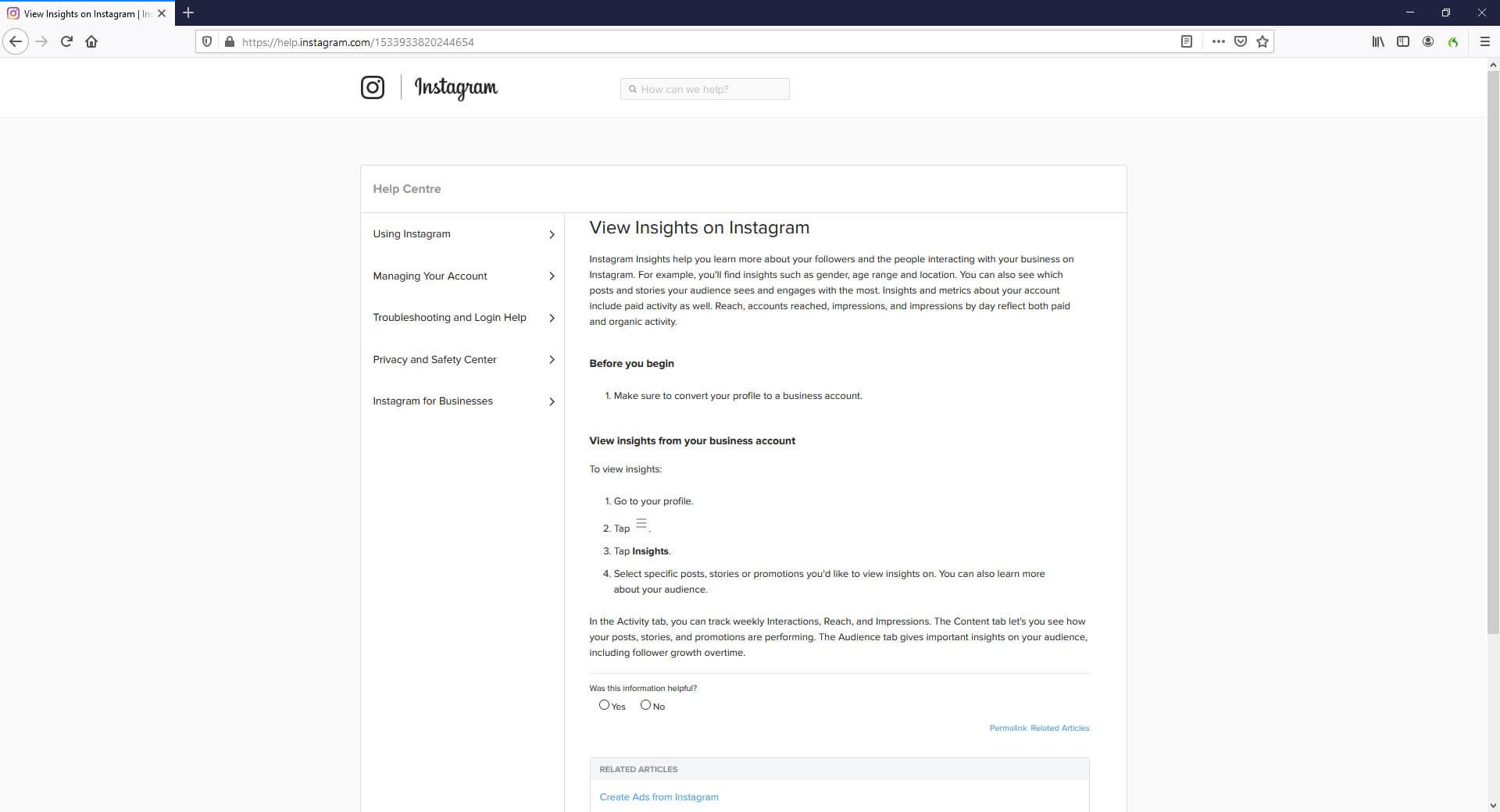 Keyhole is a hashtag and social media campaign tracking tool that is capable of collecting all the required information related to the campaign posts with or without hashtags in them. Once the information is gathered, Keyhole uses the data to form graphical illustrations to generate detailed report to help you assess your presence online.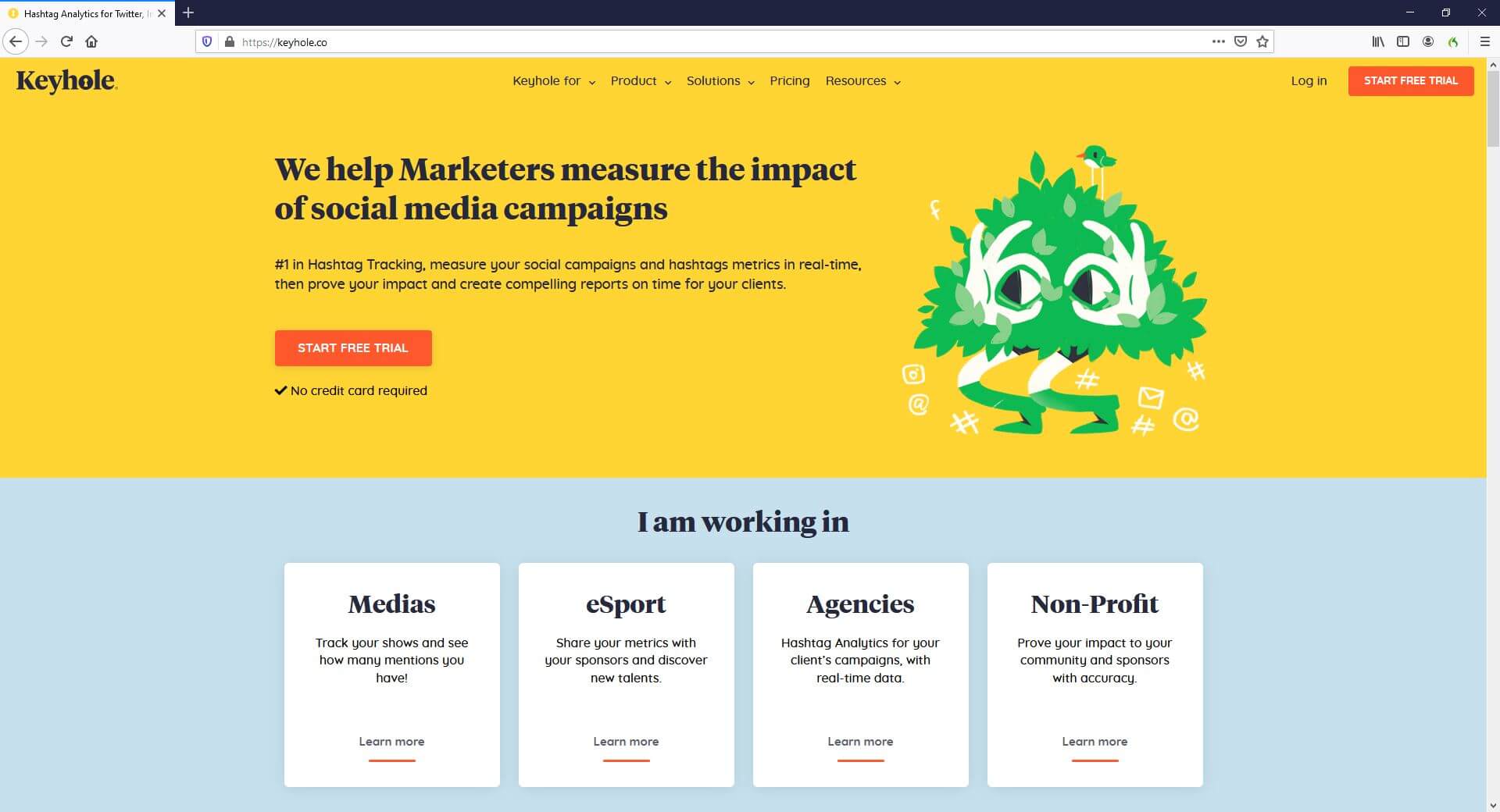 SocialRank (Social Rank) is a widely used web app that helps the brands and entrepreneurs to manage all the audiences on almost all their social media platforms from a single interface. Founded in 2014, the good thing about SocialRank is that it offers free access to startups and small business to help them grow.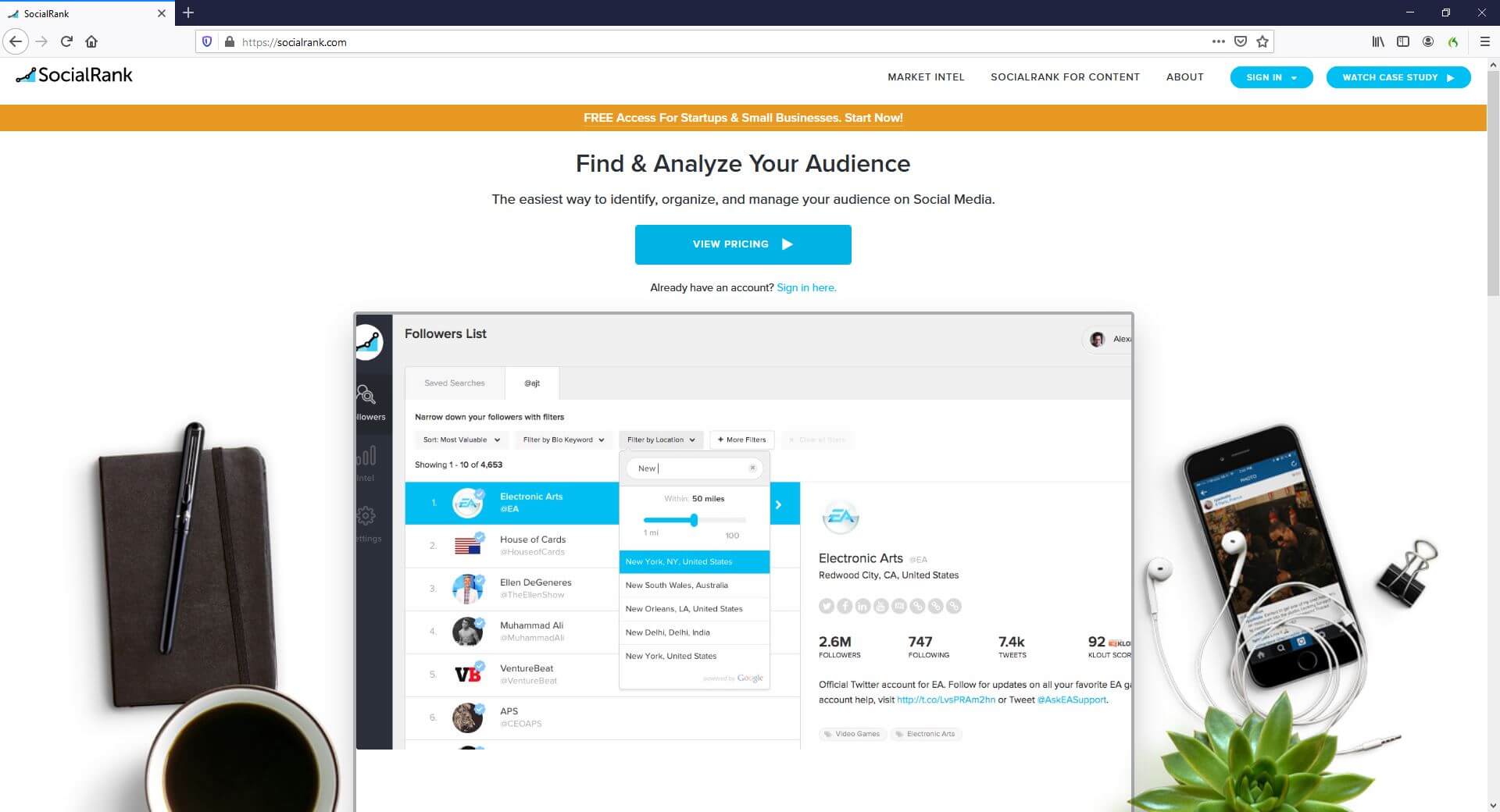 A content management platform that is capable of collecting contents from the brands' audiences on social networking sites. SquareLovin can also manage and use the content for business promotions, advertisements, and generating newsletters to keep the mass engaged, thus cultivating more prospects who can be converted to paid customers over time.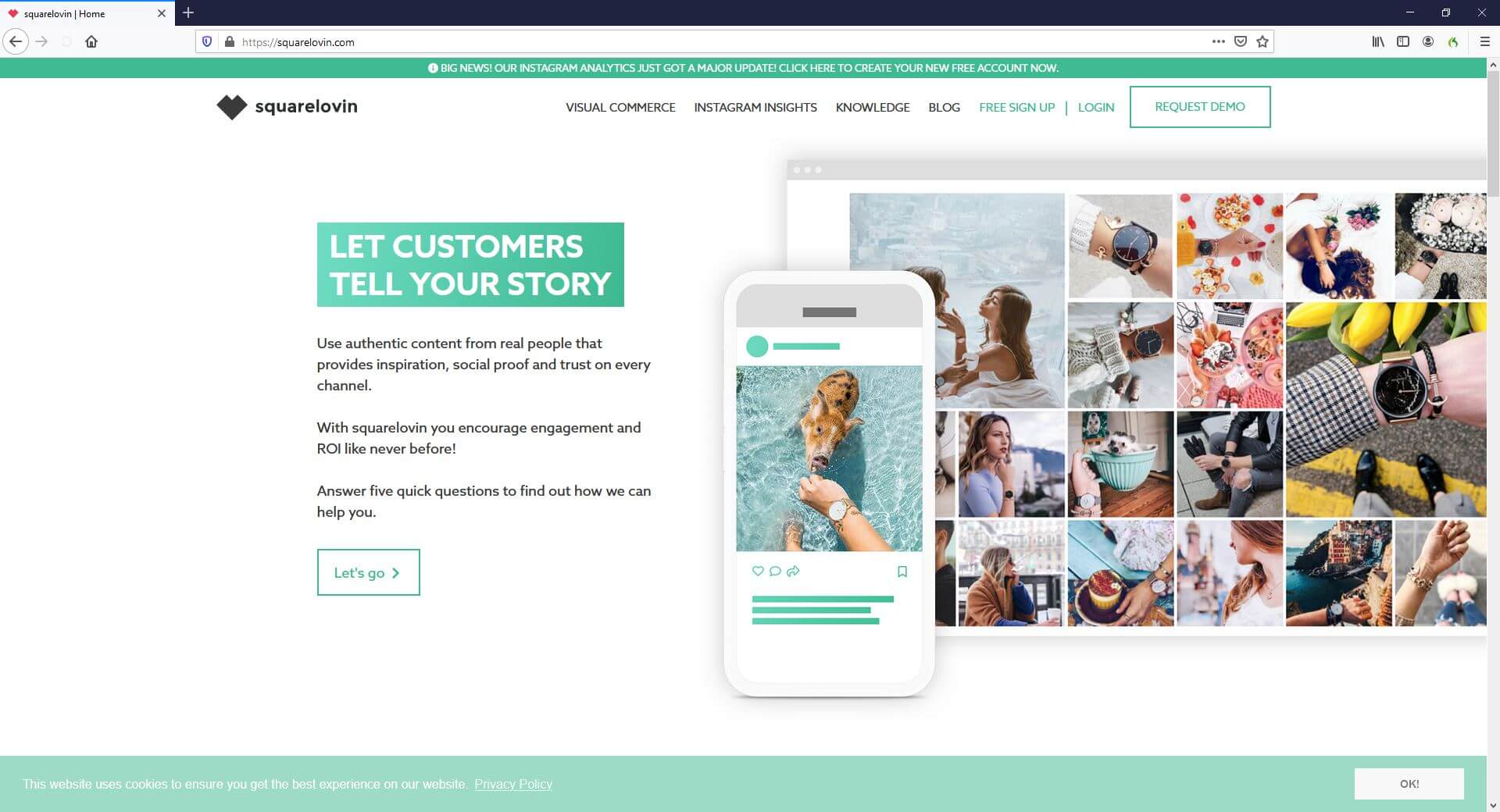 With unique and intelligent tools, Socialbakers (Social Bakers) helps you assess your audiences' interests and create and publish content on social media platforms accordingly. In addition to this, with illustrated reports, you can easily understand your brand's presence online and among your competitors. This enables you to take correct decisions in timely manner to get the best out of the market.