Have you heard about the SpongeBob meme text generator? If you haven't, you will get enlightened in this blog. SpongeBob font meme has become popular in recent times. It has made meme lovers incorporate its alternative casing text style in their memes, with or without the SpongeBob cartoon character. SpongeBob meme text generators are online tools designed to create SpongeBob mocking text for memes and conversations on different social platforms.
A comprehensive guideline will be given to you about SpongeBob meme mocking texts and gifs. You can use the different recommended SpongeBob meme generators to achieve this.
Part 1. What is Mocking SpongeBob Meme?
SpongeBob Square Pants is a popular classic cartoon loved by children and even some adults worldwide; not many people can say they have not come across this beautiful cartoon. In recent times, a meme has been generated from this cartoon, and just like its source, the SpongeBob meme has become quite popular. People use it in a sarcastic and funny way, hence why SpongeBob mocking text or gif. People let the meme mock people on their behalf without them saying anything.
Historically, this meme originates from an episode in season nine of the cartoon SpongeBob SquarePants entitled Little Yellow Book. The episode aired in 2013 for the first time, and @OGBEARD posted a tweet using the meme. Later on, the dialogue format was added by @lexysaeyang. And that began a new cultural wave of the mocking SpongeBob meme. In the episode, Squidward Tentacles discovered, after reading SpongeBob's diary, that he behaves like a chicken each time he is faced with plaid. The meme shows SpongeBob as an angry character mocking something unseen while imitating the look of a chicken, no less. The unseen thing was transformed into whatever users online wanted it to be based on their narration.
In 2017, the SpongeBob mocking gif became a tool used by people on social media to call out politicians on political absurdities.
Additionally, the mocking has been taken to another level whereby the SpongeBob meme text is written in alternating cases, repeating back what the other person is saying but in a scornful way. As a result, the SpongeBob mocking memes have become a cultural phenomenon.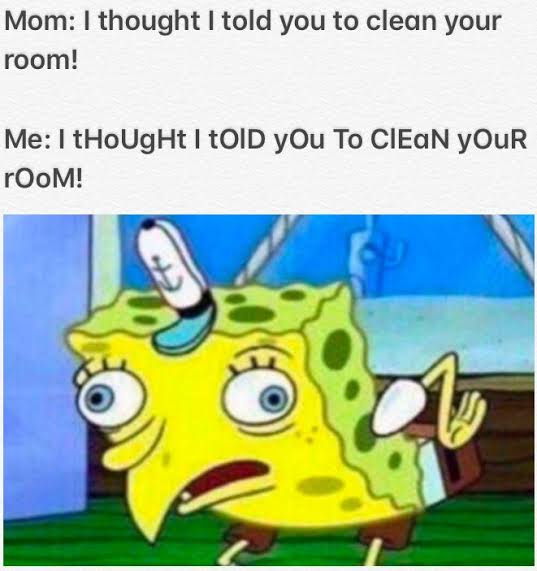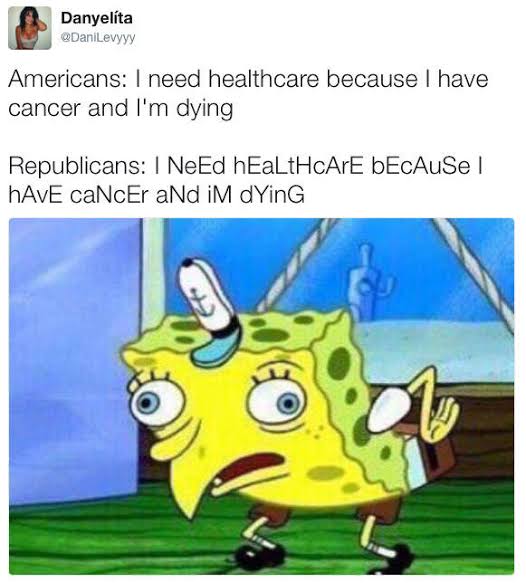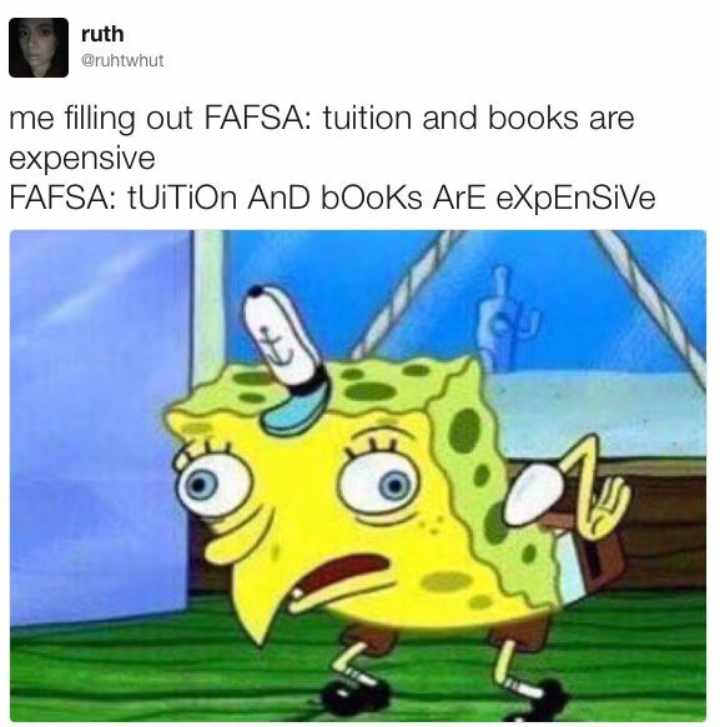 You can be a part of this wave by using a SpongeBob mocking meme generator to make your own mocking SpongeBob meme.
Part 2. 3 Easy Online SpongeBob Meme Text Generators? [Free]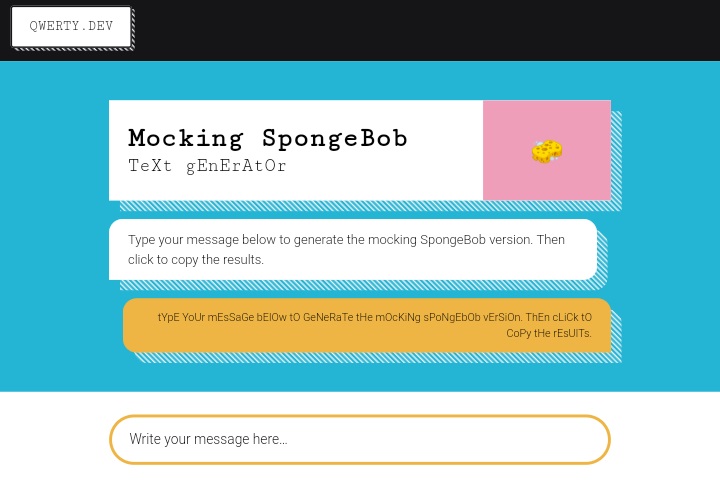 The first SpongeBob mocking text generator you can easily use is the Qwerty Mocking SpongeBob Text generator. This tool allows you to type your message into a field provided for that purpose. In addition, it comes with different patterns of mocking SpongeBob texts you can copy and paste, depending on your preferences.
The steps to using this tool are pretty simple, as outlined below:
Type the text you want to use as a mocking message in the box provided on Qwerty's home page.
A range of messages will appear in different SpongeBob mocking text patterns.
After the SpongeBob mocking text has been generated, you can copy it in your conversations.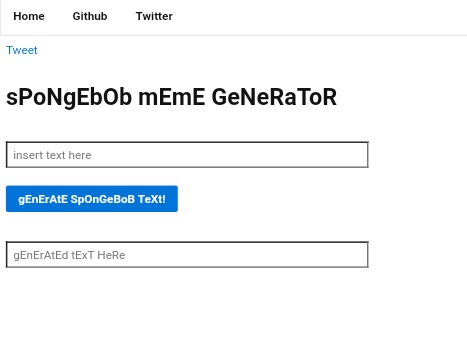 The second tool we recommend for generating SpongeBob mocking text is the SpongeBob Meme Generator by Danny Page. This tool effectively generates funny mocking texts that will come in handy when using a mocking meme to engage whoever you are communicating with or simply your audience on social media.
With this SpongeBob mocking generator tool, you will insert the text message you want to pass across, then click the blue button to generate the SpongeBob text, and you will see the result in a box at the bottom of the page. You can then share the result on your socials like Twitter to generate viral content that people will react to.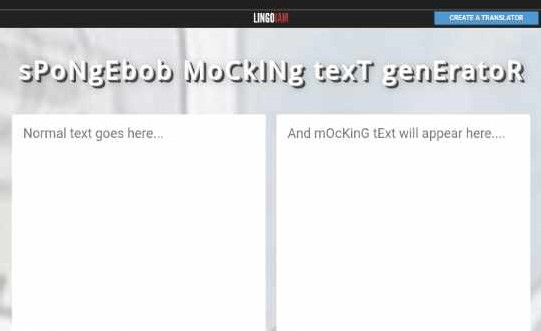 LingoJam has designed a handy tool that you can use to create a SpongeBob mocking text to use in taunting whoever you send it to. It is a conversion tool that takes the standard text you input on the provided box and changes it to a SpongeBob mocking meme text. It is a simple tool that produces the alternating caps result in Java script. In addition, the designers have allowed users to be a part of the LingoJam community by providing suggestions that will help improve the SpongeBob meme text results.
Part 3. How to Quickly Copy SpongeBob Meme Text to Picture [Online]
Now that you know how to generate SpongeBob mocking text, you might wonder how to fast copy the SpongeBob meme text to a picture to create an even funnier meme. The best tool for this purpose is Media.io Meme Generator.
The Media.io Meme Generator is an online tool, as the name suggests, and it works professionally and effectively to help you create funny memes with text using gifs and images you upload or even templates provided by the tool.
The templates provided by this meme generator show how the tool works when you apply the text to them and generate. If you like the templates, you can use any of them to create your meme text. It works on default browsers on your desktop computer or mobile device but with a desktop view. After generating SpongeBob meme text with this tool, you can share the results on Instagram, YouTube, WhatsApp, etc., using the correct aspect ratio.
Here are some key features you are sure to enjoy when you use Media.io Meme Generator:
In simple clicks, you can create funny, sarcastic memes using the SpongeBob text you have generated, as shown in the section above; the tool is easy for beginners.
You can add your personality to memes by customizing the SpongeBob text's color, size, position, and style on the image you are using for the meme.
It does not add a watermark on the memes you generate, even though it is a free tool. That is a unique advantage it has over other free online editors on which you should leverage.
The interface is intuitive and does not come with adverts.
After your SpongeBob font download, go ahead and create a SpongeBob font meme using the steps below:
Step 1: Select a meme template or choose your file.
Choose a meme template that you want to use as the meme image; Online UniConverter Meme Generator has nine templates you can use as a meme. Alternatively, you can upload pictures or gifs from your device.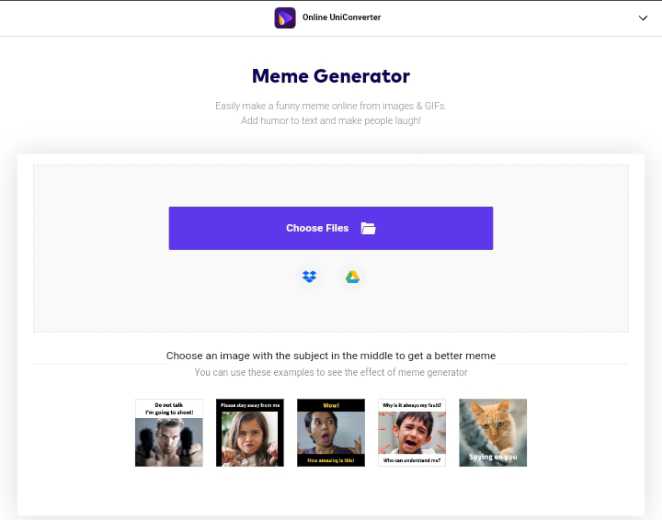 Step 2: Create your meme with text
At this point, you will download the SpongeBob mocking text meme and paste it in the appropriate places on the meme image. Then, customize the text on the image and preview.
Step 3: Save and share the SpongeBob Meme Mocking Image
Set the meme image size to the output aspect ratio you want before selecting Generate.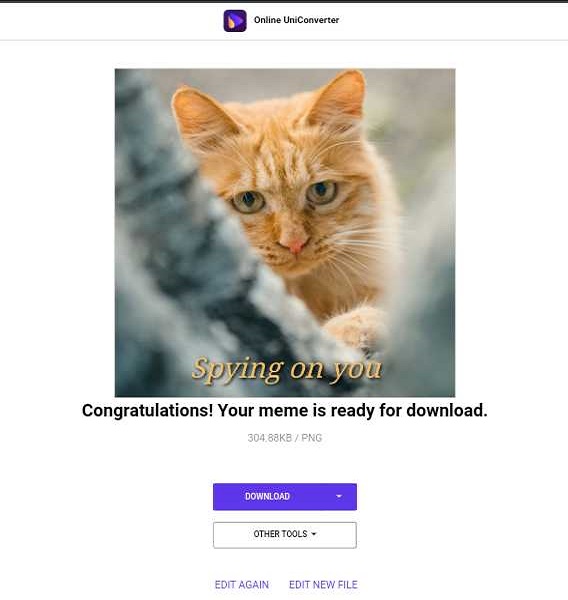 Step 4: Save the generated meme to your device.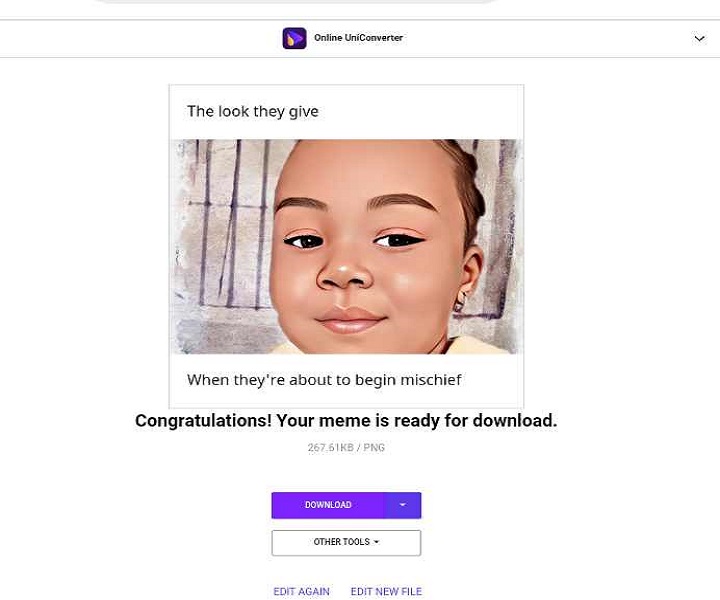 Conclusion
In a nutshell, this blog has shown nearly everything about mocking SpongeBob meme, from what it means to how you can generate the mocking SpongeBob text using the best-recommended SpongeBob meme text generators. Also, if you wish to add the SpongeBob fonts to your meme images, our amazing Media.io Meme Generator is there for you. This meme generator is free and fast, and with it, you can make a meme and share it with your family, friends, and general viewers.