The actual world of MotoGP 2019 has been a memorable one. Gone are the good old days of Valentino Rossi and Ducati dominance. Today, even Suzuki is winning races, with newcomers like Dovi duking it out for the top spot. But wait a minute; you can control and enjoy all the MotoGP fun on your game consoles or PC. Apart from offering you intense action on its thrilling tracks, this career mode game also offers up to 50 legendary riders with wonderful goodies up for grabs. So, if you're a bike racing fan, keep reading this post to the end.
MotoGP19 has officially set sail for a new country and region. This game retains the classic operating feel and methods of the series and has made many improvements and improvements in the AI opponents of the game. Now players are on track Facing AI opponents will face severe challenges. Besides, the game has also added a new multiplayer mode and a manager mode operating at the team level. Isn't it exciting to think about it?
Game Features
Struggling to find a player's flawed AI opponent.
AI opponents will deliberately induce players to make mistakes.
AI players have added learning and improvement mechanisms.
Manager mode and multiplayer mode.
Lead the team in the Grand Prix.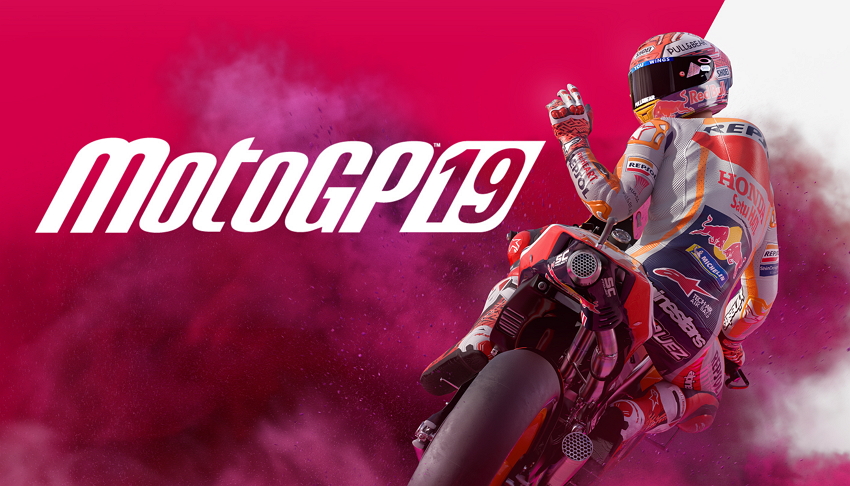 The motorcycle GP series has always been a favorite motorcycle racing game, and the latest work of this series MotoGP 18 is coming soon. I believe that loyal players will not miss it. This game has an authentic Detailed track simulation, players will be able to drive various brands of motorcycles to compete fiercely, and the excellent operation skills of players will directly lead to the ultimate victory of the game. The career mode and new perspectives and gameplay will bring Give you different experiences, so interested friends should not miss it!
Game Features
Official 2018 MotoGP season, including all riders, all lineups from MotoGP ™, Moto2 ™, Moto3 ™ and Red Bull MotoGP ™ Novice Cup, and all 19 official tracks, including the latest Thai Buriram International Circuit.
With the help of the Drone scanning system, it provides 1 to 1 track detail reproduction and 3D scanning technology to show real face details of racers.
Exclusive improved features make the game more immersive, including new cutscenes, observer mode, and new interactive tutorials.
Enhanced AI, motorcycle physics and collision systems, and assisted riding.
New extended damage system and management system.
Better career mode, promotion from the Novice Cup to the MotoGP level, and an innovative vehicle improvement system that can significantly improve vehicle performance and record progress with MotoGP ID.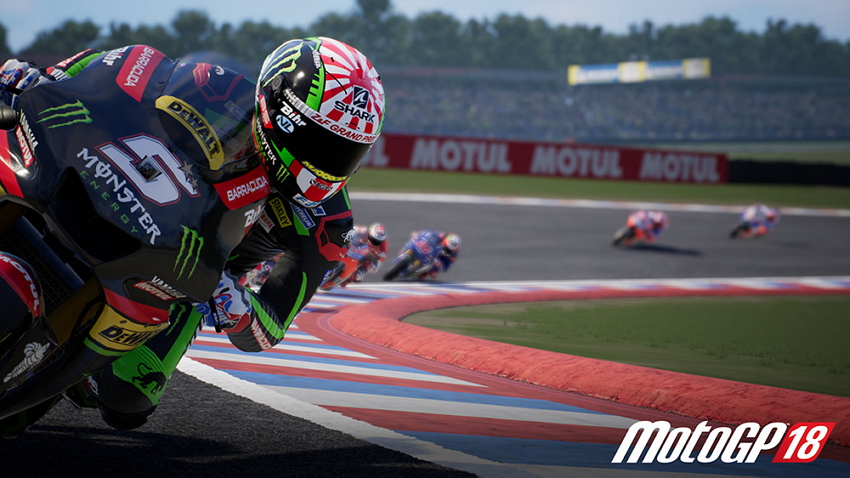 Motorcycle GP17 will run at 1440P, providing a more stable frame number. The PC version also has the option to unlock 60FPS. This game also supports essential HDR content, and everyone will see enhanced environmental effects in the future.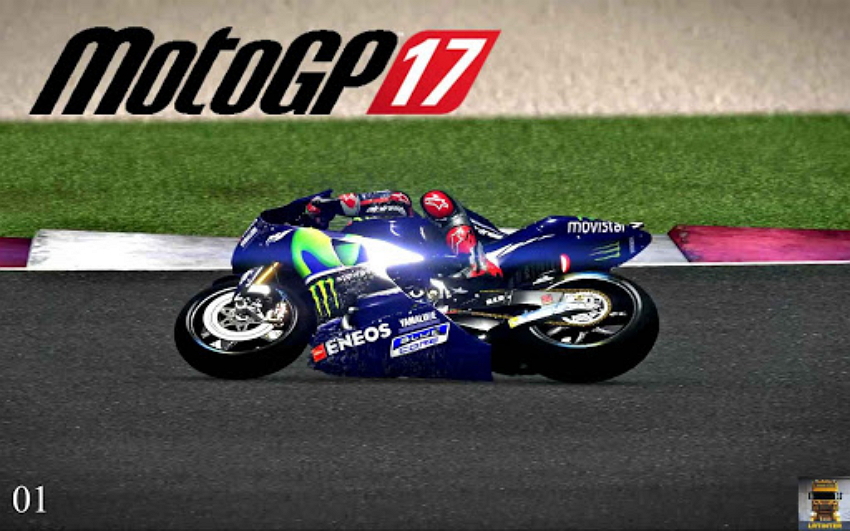 Motorcycle events are also one of the most popular racing events. Just like the F1 series in the car racing games, this game is also the highest level racing game in the international motorcycle racing industry. Players who are seeking speed and excitement will also fall in love These works; the game will also lead players to experience the most realistic motorcycle race.
Motor GP15 is a new series of Milestone's classic racing game Motor GP. This game will add new vehicles, racers, and team customizations, enhance the career mode options, and add a new time trial mode.
Game Features
Real motorcycle riding experience.
Excellent environmental performance and dynamic details.
Customized motorcycles, riders, and teams with over 100 accessories to choose from.
Enhanced career mode, new time challenge mode.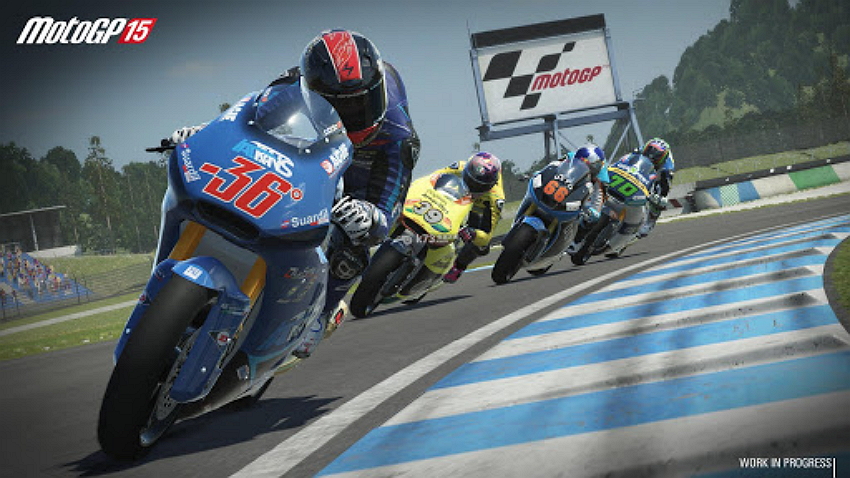 Motorcycle GP14 is a new motorcycle racing game owned by the developer Milestone. This game is the highest level racing game in the international motorcycle racing industry. The game will lead players to experience the exciting excitement of motorcycle racing and truly restore the exciting events of motorcycles.
Milestone Studios will comprehensively strengthen the content and elements of Motor GP14 this time. It will provide all the official tracks and drivers of the Motorcycle GP in the 2014 season, and the drivers and previous champions of the 2013 season will also be counted out. The game has more than 100 former champions, manufacturers and 18 classic tracks.
In fast-paced and highly dynamic games like motorcycle GP, ambient light and detail effects are often rarely noticed. Motorcycle GP14 makes players aware of how our talented art team has carefully restored environments and scenes never seen before through eye-catching graphics.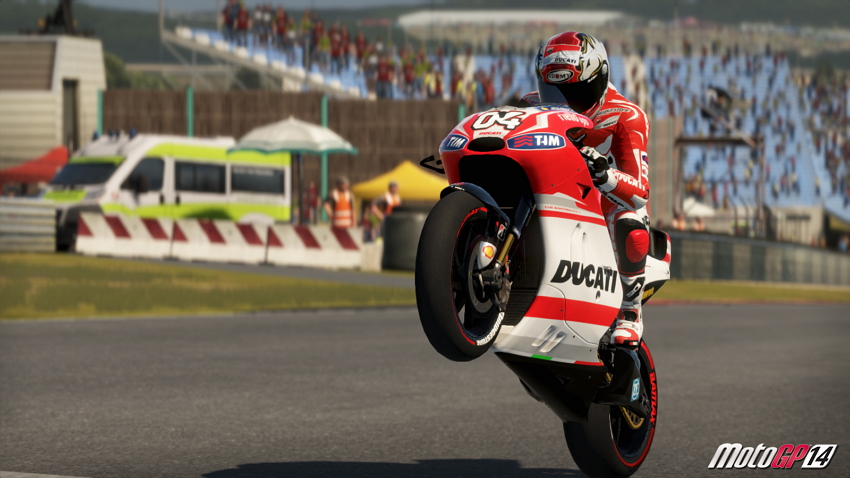 Motorcycle GP13 is a motorcycle racing game produced by Milestone and released by PQube. This game uses a new engine. The track, driver, and team in the game are taken from the 2013 MotoGP, Moto 2, Moto 3 World Championships, so players and tracks that players expect can be experienced in the game. The multi-view driving settings in the game will bring players a more realistic driving experience, and the sound effects and dynamic effects make the game have a higher degree of fidelity.
The game includes four single-player modes: Speed, Grand Prix, World Championships, and Career. There are also four multiplayer online modes. In the Grand Prix, players can choose the team, driver, track and weather conditions. In this mode, players need to practice, qualifying and official competition. In the World Championship, players can participate in any of the MotoGP, Moto 2, Moto 3 season. The career game is mainly a single-player mode. Players win the car through the game, and this will be your starting point to become a MotoGP champion.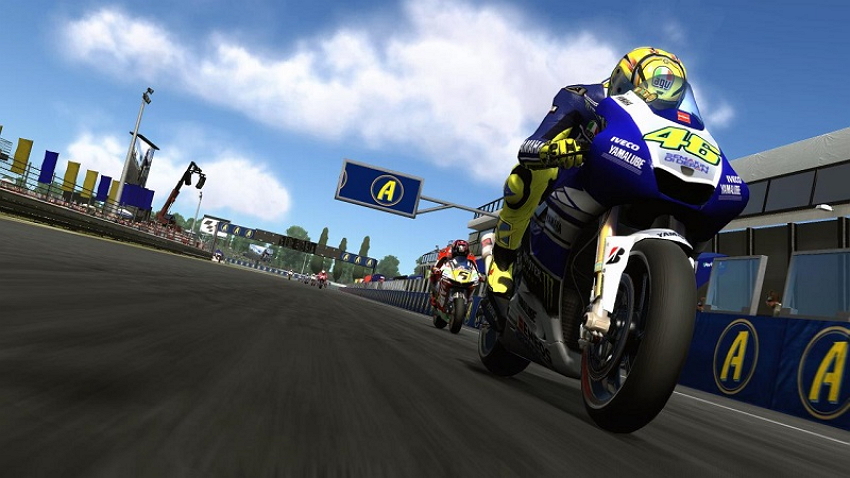 Summary
Ever since the first MotoGP game was introduced in the year 2000 by Namco, the whole series just keeps getting better and better. The franchise is continuing to improve, chief among which the useful AI and the online multiplayer modes. And yes, we even expect more from the MotoGP 20, which is to be released on April, 23rd 2020.