Birthday is a special day to show your love and blessings for your special ones. Sending cute and lovable text and video messages are pretty common, so why not do something different this birthday by making a funny video for them? Messages wrapped in humor will surely bring a smile to the face of your loved one, and this is what you all wanted, instead?
It may seem simple to create a funny happy birthday song video, but actually the task is challenging. You need to express your love and humor simultaneously, and the content of the messages must be carefully crafted depending on whom the birthday wishes are sent to. So, if you are clueless on how to start, no worries, as we have a bag of tricks that will help you create some fantastic happy birthday to you funny video.
How to Create An Birthday Slideshow with Music
Part 1: What do you say in a birthday video?
Messages are a great way to express your emotion and feelings. Though there are several occasions when you can let a person know what they mean to you, a birthday is just the perfect day. So, to make the birthday of a friend or a lover special, we all send heartwarming birthday messages. If this birthday, you want to make the birthdays of your loved ones a little different, why not send some funny birthday messages.
Adding fun and humor to your messages is quite a tricky thing. In the most ideal situation, Cooperative Principle of Paul Grice states that your messages or conversation should be based on 4 maxims: the maxim of quality, the maxim of quantity, the maxim of relation, and maxim of manner. When all these 4 norms are adhered to, an ideal conversation takes place.
On the flip side, what happens when all these 4 maxims are violated? Humour is generated.
While drafting funny and humorous messages, ensure that you do not hurt the person instead of making them happy. So, keep the tone light and choose the words carefully. Some of the ways in which funny messages could be included are- giving homespun advice, patting yourself, adding an inside joke, being philosophical, and more.
Examples of Funny Video Messages:
To help you create happy birthday funny video clips, check some examples of funny messages that can be used.
1. Funny birthday messages for friends
Dear friend, I am really grateful to you today on your birthday that I am not the oldest one in the gang!!
Happy 40th birthday, my dear friend. So, now you have 20-20 years of experience under your belt.
With time scars heals but do not expect your wrinkles to heal with time dear friend. Happy birthday.
Today on your birthday, I just want to inform you that your 40s have expired Welcome to the 50s and a delighted birthday!!!!
If finding your new age is hard to swallow, just add some Tequilla!!! Happy birthday my dear friend.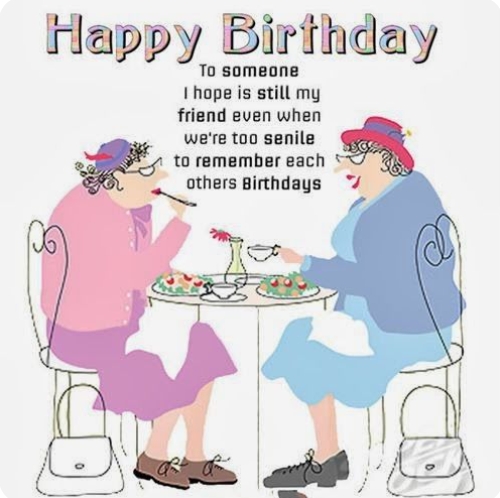 2. Funny birthday messages for lovers
Happy birthday my love!!! You have always advised me to spend less, and you will come to know how much I agree with you about the birthday gift I have got today!!!
Happy birthday to a wonderful guy who has a girlfriend who is even more fantastic!!! Happy birthday, Sweetie!!!
I found you more and more awesome as you age, but I guess my eyesight is also getting worse with time.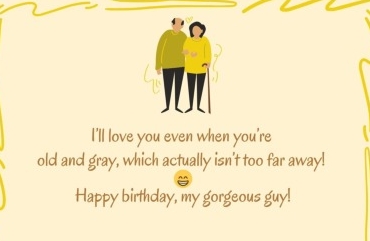 3. Funny birthday messages for children
Just like your favorite candy, wishing you a sweet, colorful, and bubbly birthday.

Happy birthday to my sweet little princess!!! Just be slow. You are growing up too fast!!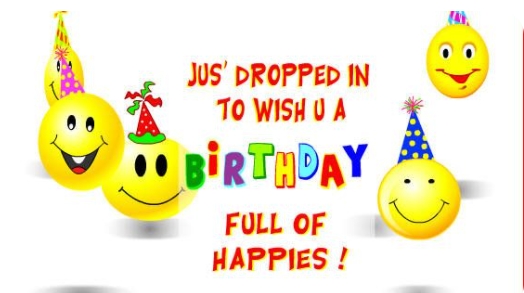 Part 2: Funny happy birthday songs
Songs play an important role in addition to messages while creating an exciting and funny birthday video. Several funny happy birthday songs can be added to the video to make it look awesome. We have shortlisted some of the popular funny happy birthday songs for your reference.
1. Happy Birthday Hilarious Song by Funzoa: https://www.youtube.com/watch?v=UyxNY20wcDwt=70s
2. Happy Birthday: https://www.youtube.com/watch?v=3LhizYTDkRM
3. The Penguin Song Happy Birthday: https://www.youtube.com/watch?v=JdWq7D2Kmjs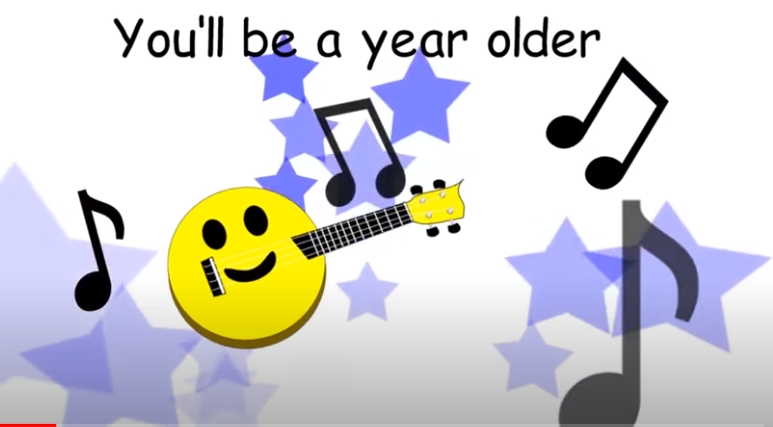 4. Monkeys sing Happy Birthday to you: https://www.youtube.com/watch?v=HvYgke2fBeg
5. Funny Happy Birthday Song: https://www.youtube.com/watch?v=jgfu30N-zpY
6. Bee singing Happy Birthday to you: https://www.youtube.com/watch?v=SvgfF-s3Qh4
7. Frogs sing Happy Birthday to you: https://www.youtube.com/watch?v=hKjAwUg2quc
8. Animals sing Happy birthday to you: https://www.youtube.com/watch?v=VuCPnyYTbZY
9. Funny Birthday Song by Adam Sandler: https://list.ly/list/3nZ-funny-birthday-videos
10. Fish sing Happy Birthday to you: https://www.youtube.com/watch?v=PiN7SN0UWBo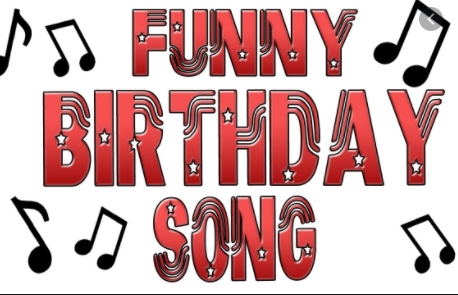 Part 3: How to make a happy birthday funny video clip (free online)
To create the desired funny happy birthday video by combining the pictures, text, and music, you need a good tool that can help to get the task done quickly and easily. We recommend Online UniConverter Slideshow Maker as an apt tool for creating a fantastic video. This is an online tool that means that no software download is needed and works from the browser. The interface of the tool is simple that lets you create the desired video in just a few simple steps. The choice of music can also be added. The created slideshow can be downloaded locally or exported in all critical formats to Google Drive or Dropbox.
Key features:
Allows adding multiple images and videos to create a slideshow
The media files can be added from the local system, Google Drive, Dropbox, as well as using the YouTube URL
The aspect ratio can be selected as needed
Option to choose the image duration
Select the transition
Add local or cloud storage music file
Export the created slideshow in all key formats
Save the created slideshow to Dropbox or Google Drive in addition to local download
Steps to create funny happy birthday video using Online UniConverter Slideshow Maker:
Step 1: Run Online Slideshow Maker and click on the Choose Files to import local images or videos. To add cloud storage files, you need to free sign up at the tool.
Step 2: After the file is added, you can check them at the interface and can also move their position as needed. Next, select the aspect ratio, duration, and also transition.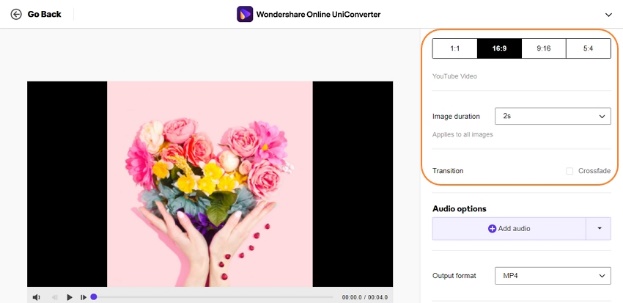 Step 3: Under Audio Options, click on the + Add audio to add funny audio or a song saved to your local system or cloud storage.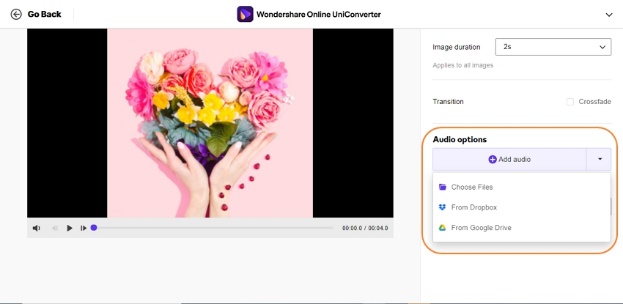 Step 4: At the Output Format tab, select the desired target format in which you wish to export the file. Finally, hit on the MERGE button to start the processing.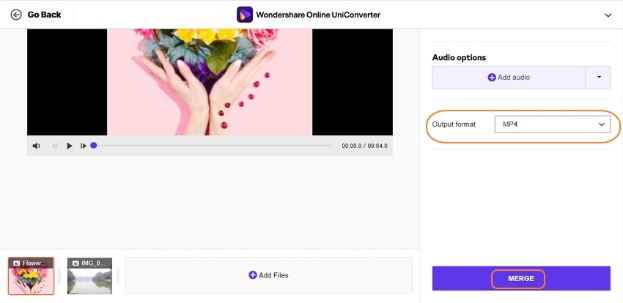 After the slideshow is created, it will be available for local download. You can also save it to Google Drive or Dropbox.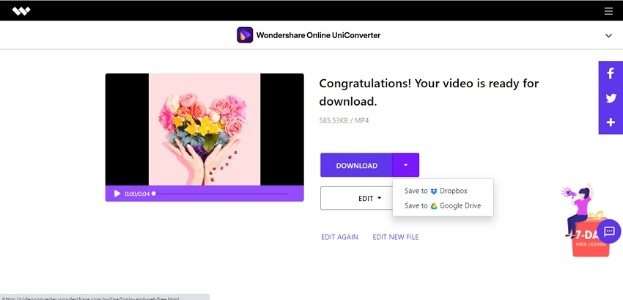 Part 4: Other conducive tricks for an interesting birthday video
To make your funny birthday video even more interesting, listed below are some tips and tricks.
1. DIY funny pictures online
To enhance the fun quotient of your videos, you can turn your regular pictures into something funny by adding frames, effects, and animations. One such funny photo maker online tool that lets you create funny photos for free is http://www.funny-photo-maker.com. Use the editing features of the tool to create interesting and customized funny music pictures.
2. Share your video on social media:
Share the funny happy birthday video on your social media account to let a few others smile as well. There are several sites like YouTube, Instagram, TikTok, and others where you can upload your created funny video with your friends and family.
Conclusion:
So, what are you waiting for? Pick up some pictures, add some fun effects and elements using a tool, draft some funny messages and pick up a few funny songs. Next, combine all these elements into one, using Online UniConverter to create a fantastic funny birthday video for your loved ones.