Emails play an important role in business communication, and sending those for influencer collaboration is not an exception either. While you can write the text from the scratch, using pre-created and pre-formatted templates could make your task easier and quicker. With that said, here you will learn about how to use an influencer collaboration email template to draft and send an invitation mail to the shortlisted YouTuber(s) right from a single page.
Part 1. How to Use the Collaboration Email Templates in Influenex
Not everyone can type as fast as professionals do. If you are not much into typing, you might end up searching for a voice recognition program that can take dictations from you, and place your words in your favorite text editor.
With influenex, luckily you don't have to worry much about these things anymore. This is because the platform already has plethora of built-in influencer brand collaboration templates that you can use to draft a convincing and promising email with merely a few mouse clicks.
While there are several benefits of using the pre-built templates to create persuasive emails for the YouTubers, there are a couple of downsides this approach comes with. Following are the pros and cons of drafting an email using influenex's templates:
Pros
You can write your own email and save it as a template so you don't have to do all the work every time you want to send a collaboration mail to an influencer
You save a decent amount of time with the existing or your custom templates that you would otherwise spend in writing a new email from the scratch each time you want to communicate with the YouTubers
You don't have to worry about basic but most important things like using professional tone, correct and globally-accepted jargons, grammar errors, etc. as everything has already been taken care of while preparing those templates
Cons
Although you can make any changes to the text the templates put into the message box, doing so might reflect the difference in the tone as there would be two people in the play, i.e. the original writer, and you, the modifier. To avoid any such inconsistencies, you will be virtually compelled to stick to the template's pattern while make the changes, and this process would be comparatively more time consuming
If you are not much into reading, you might not be aware of what the text of the template says. This is not the case when you draft an email on your own
Once you have understood the role and pros and cons of a collaboration email template that influenex has to offer, you can follow the method given below to send a mail to the shortlisted YouTuber:
Step 1: Search YouTuber and Go to Email Page
Sign in to your influenex account, go to Discovery > Influencer Search from the navigation bar in the left, search for your favorite influencer using the search box in the right, and click the Email icon from the right side of the influencer's name you shortlisted.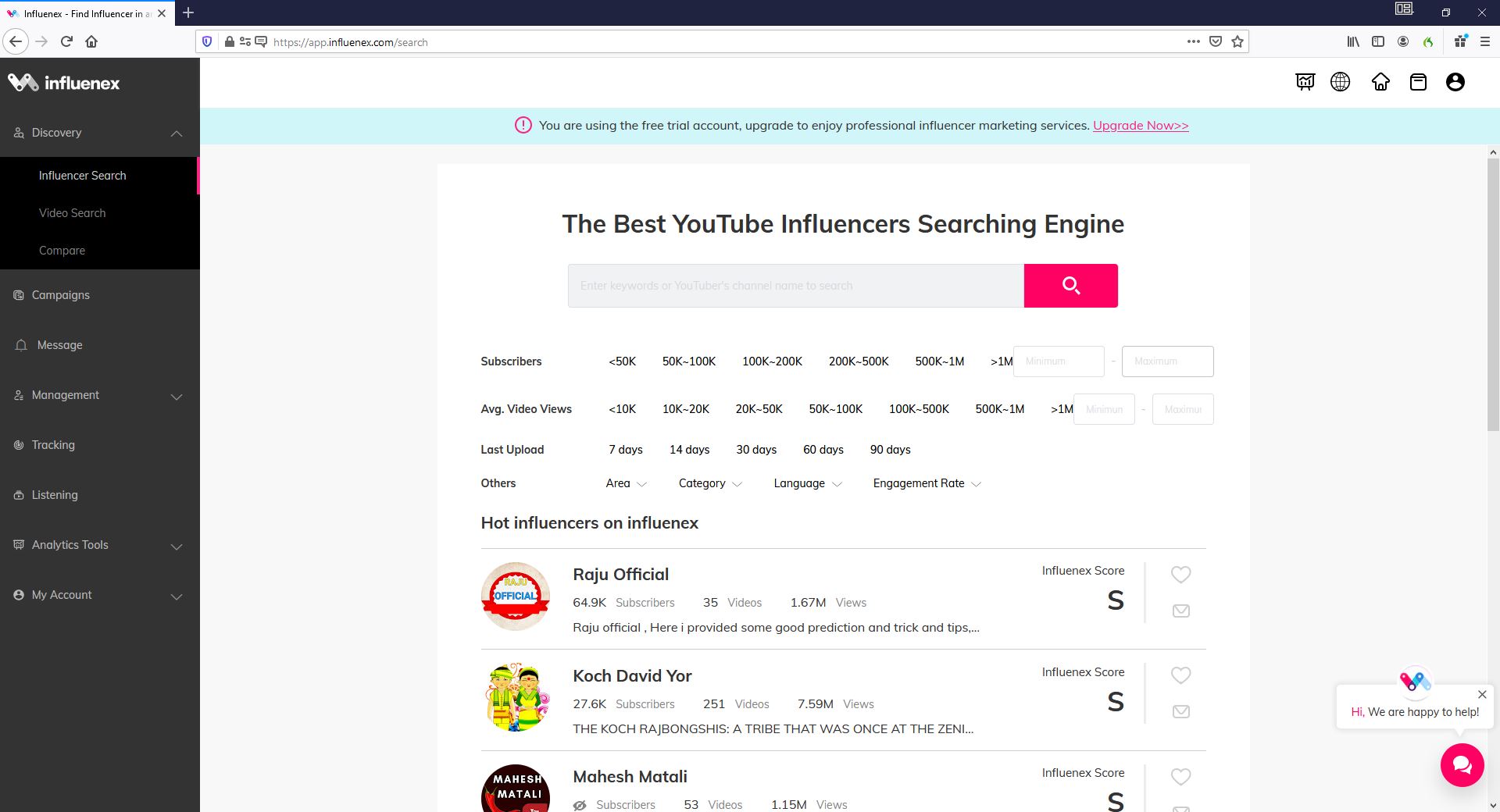 Step 2: Select a Template
On the email page, ensure that the influencer's name is present in the Send to field, enter a subject line in the Email Subject field, and select an email template from the Email Body drop-down list.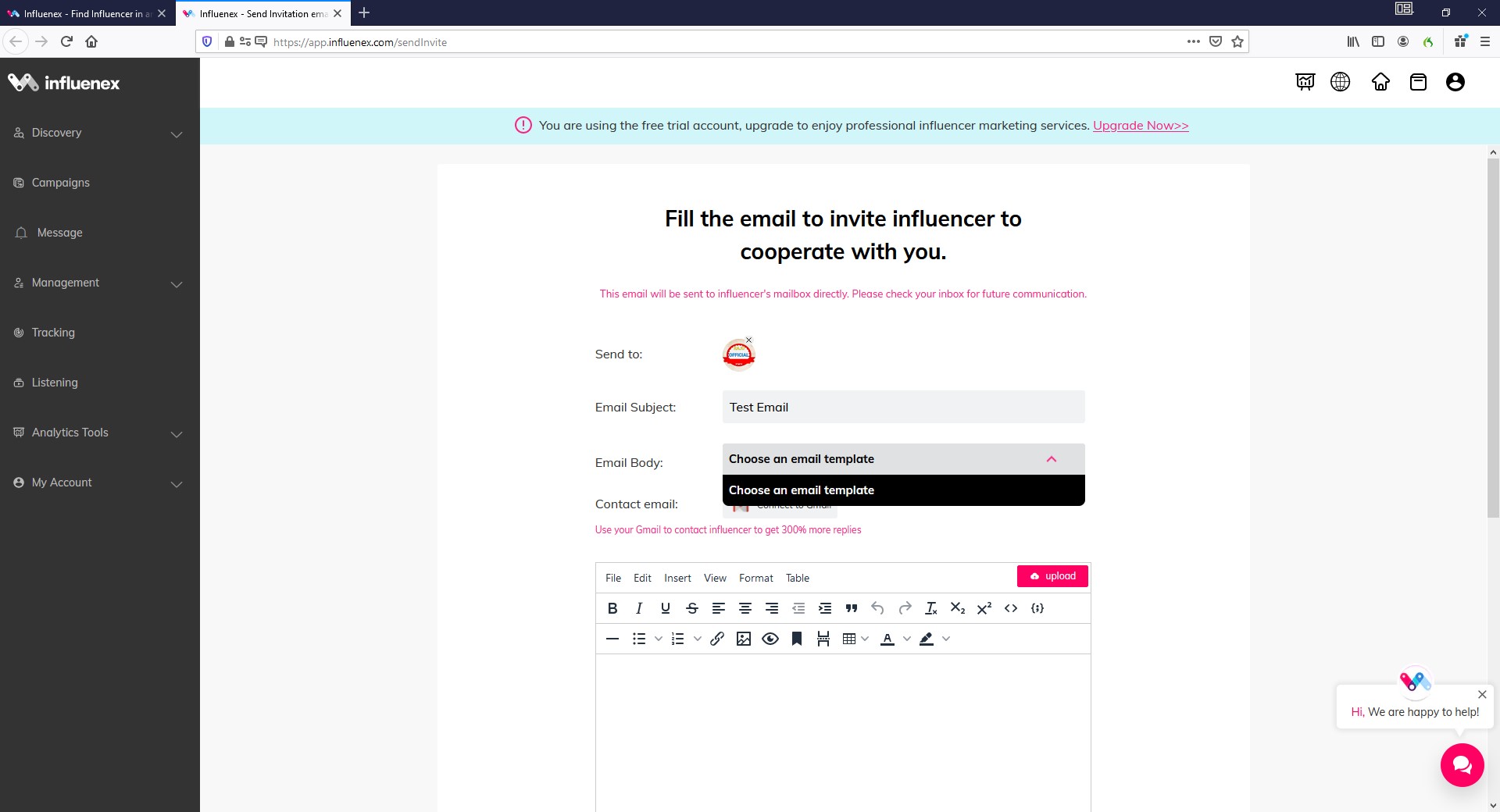 Step 3: Make Changes and Click
Once the email message box is populated with the content of the template, make necessary changes to the text as needed, and click Send from the bottom of the page to send the collaboration mail to the influencer.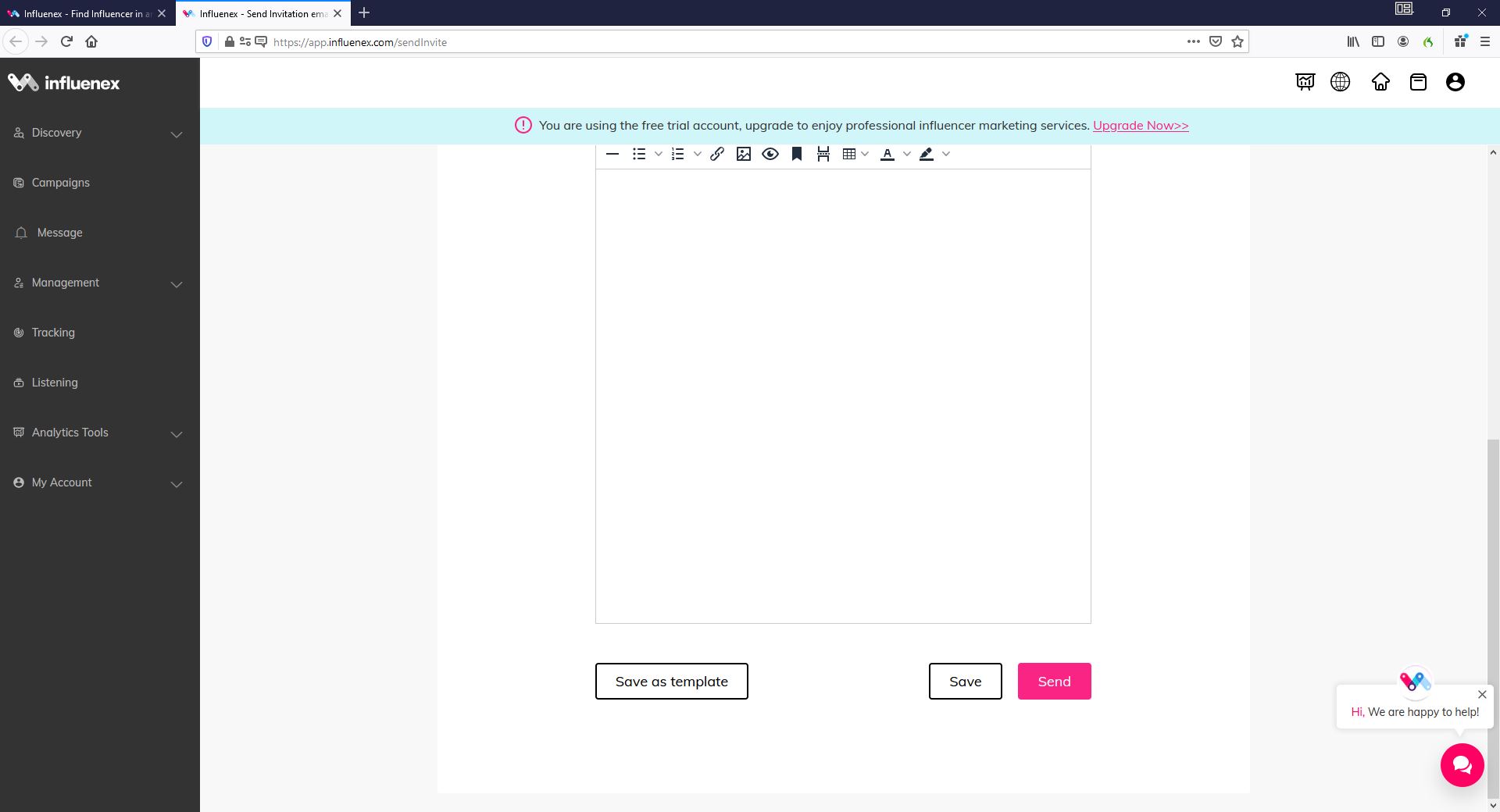 Part 2: Tips & Tricks for Writing an Excellent Influencer Collaboration Email
If you don't wish to use a template, and want to have full control over the tone of the text and formation of the sentences, you would probably prefer writing an email yourself. However, there are still a few tips and tricks that might come in handy while drafting an influencer collaboration mail to your preferred YouTubers. A couple of such best-practice points are listed below:
Tip 1: Add Appropriate Greeting
The top section of your email should have a short and simple introduction to influenex and the variety of lucrative features it offers such as video tracker, YouTube video analytical tool, channel tracker, video rank checker, etc. Doing so would give the recipient an impression of being invited by an organization that works on large scale and has potential.
Tip 2: Provide Complete Information
This point is extremely important as missing or incomplete information may reflect lack of professionalism. Therefore, it is imperative that you add all the required details in your email such as the geographical location of the organization, contact number(s), URL to the website, email address, etc.
Tip 3: Avoid Fancy Fonts
No one likes to read a text written in some fancy, dancing fonts that are tough to your eyes and are hard to understand. That said, make sure that you use a simple, most commonly used font while drafting your email. Some of the industry-standard and globally accepted fonts are Ariel Regular, Times New Roman, and Calibri. You must also ensure that the size of the font is neither too small nor too large. Usually 11pt to 12pt font size is used for official content. If you keep the above tips and tricks in mind while drafting your email, you will definitely come up with a convincing and promising business collaboration email sample that you can use multiple times to attract the influencers you want to associate with.
Part 3: Helpful Influencer Collaboration Email Templates
As hinted earlier, keeping the tips explained in Part 2 in mind, you can draft your own emails from the scratch, and then save them as your custom templates for future uses. The list that follows gives you a few examples of email templates as to what structures should your mails follow, and what type of information could they contain:
1. Template for Brand Collaboration
(https://www.business-in-a-box.com/template/press-release-new-partnership-collaboration-D1404//)
This structure can be used to draft emails to invite the professionals for business association.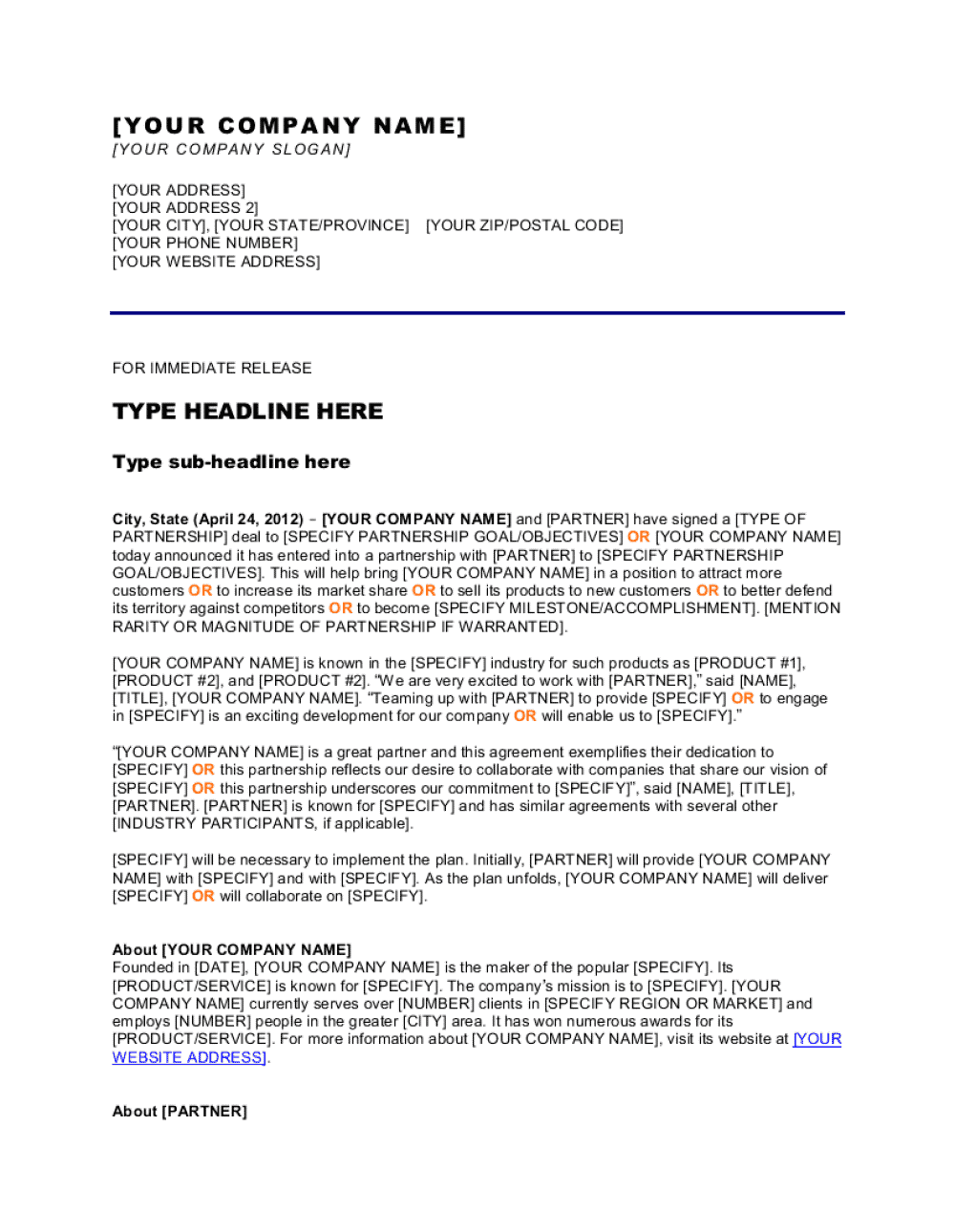 2. Template for Influencer Testing/Marketing
(https://influencermarketinghub.com/how-to-craft-the-perfect-influencer-outreach-email-tips-and-templates//)
This structure can be used to draft emails to invite a YouTuber/influencer to prepare and broadcast/publish a video about your product(s) or service(s).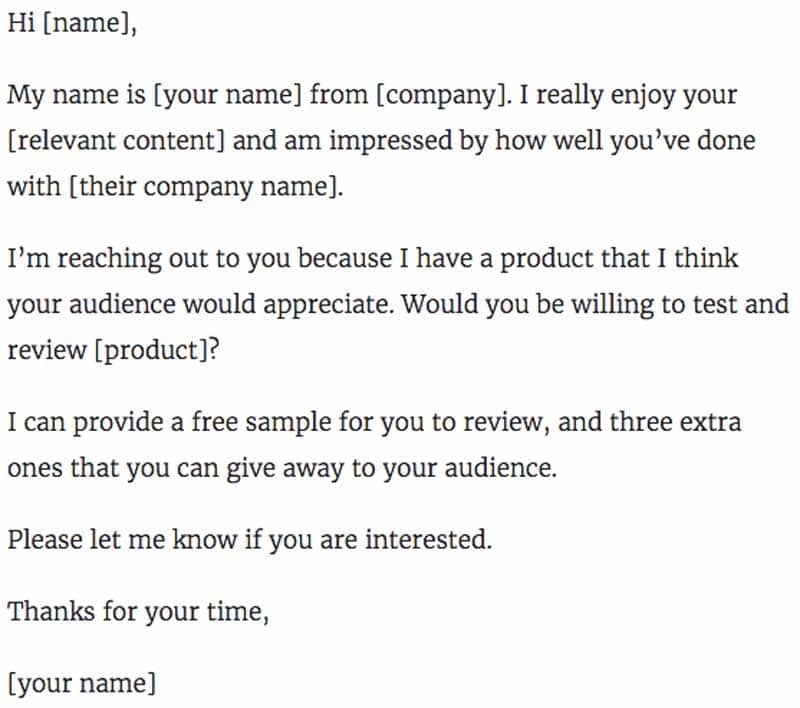 3. Template for Follow-Up Email
(https://www.leadfuze.com/influencer-marketing-examples//)
This email format can be used to draft a follow-up email in case you didn't get response for a proposal you sent to an influencer earlier.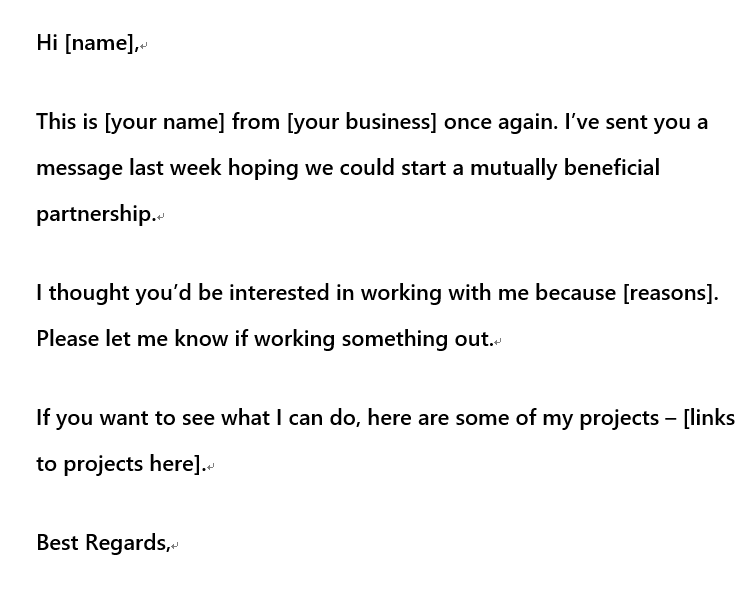 4. Template for Affiliate Marketing
(https://www.leadfuze.com/influencer-marketing-examples//)
This email template can be used when you want to invite an influencer to join as your brand ambassador.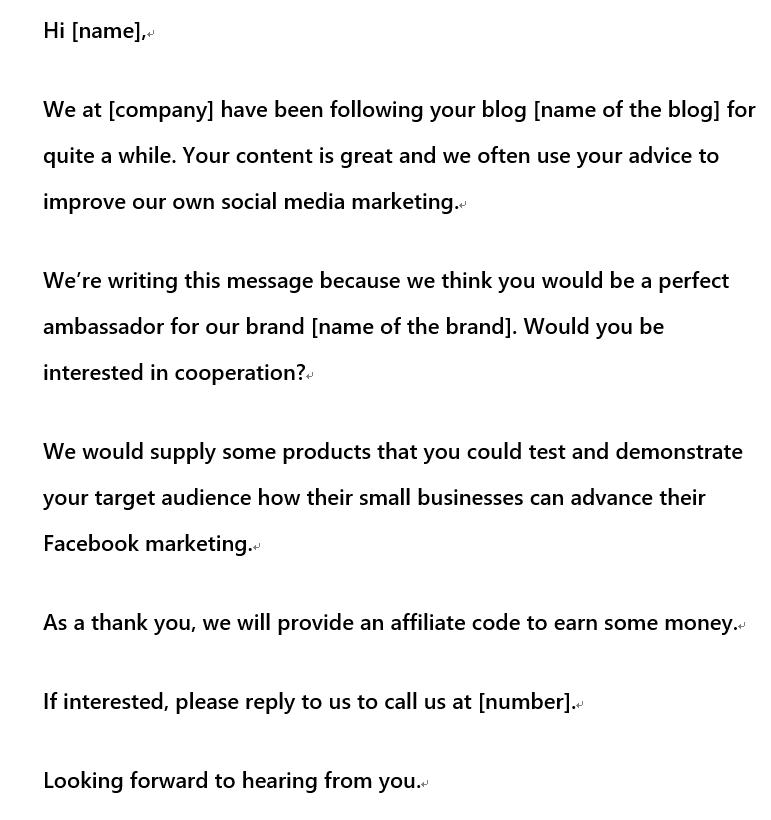 5. Template for Event Invitation
(https://grin.co/blog/instagram-influencer-outreach-templates//)
This structure of email can be used to send invitation to the bloggers, vloggers, and influencers to attend or participate in an event you are planning to organize.