Typically, you will enjoy free music ringtones for Android and iPhone on your mobile device. With Android, the default ringtone might vary on different brands. However, you might want to avoid the embarrassing scenario of rushing into your pocket or purse to pick your device on to find out that it's another person's phone that is ringing. So with that in mind, I want to polish you with some simple tricks to get a custom Android or iPhone ringtone song.
Part 1. How to Make Android and iPhone Ringtone Song Online Easily
If you want to make free ringtones for Android and iOS quickly and on any device, use Media.io. Because it's an online app, you can use it on iPhone, iPad, Android, and desktops to cut songs. Also, it's better than the dedicated apps because this tools supports multiple audio formats like AAC, AU, OGG, MP3, M4R, and more. And of course, Media.io presets the fade in and fade out effects as well.
Make custom Android and iPhone ringtone song from MP3, M4A, M4R, WAV, OPUS, and other audio formats.
Create ringtones with fade effects and 100% original quality.
Edit all video and image formats by cropping, trimming, making GIFs, and so on.
Supported by all browsers, including Chrome, Firefox, Safari, Opera, Edge, and others.
Below are the simple steps to create a ringtone using Online Ringtone Maker:
Step 1. Launch the Ringtone Maker Using Your Favorite Browser
Visit Media.io Online Ringtone Maker by clicking the link: https://www.media.io/ringtone-maker.html.
Step 2. Upload your song file
Next, drop your song on the tool from local storage. Or directly press on the Choose Files button to upload a song.
Step 3. Place the marker to set ringtone duration
Now drag the two playheads at the start and end points of your uploaded audio to set your ringtone duration. Also, input your fade effects and then choose MP3 for Android or M4R for iPhone with the top-right converting tool.
Step 4. Export the created ringtone
Finally, tap the Export tab to start creating your Android or iPhone ringtone song. You have the option to download the ringtone to Dropbox or locally after the transformation process.
Do you want to have a piece of music generated completely according to your preferences? Whether it's the emotions conveyed, the style, or the duration of the music, you can have full control over it. AI Music is specifically designed for this purpose! After setting the music as you wish, you can then make it your phone ringtone!
Part 2. 5 Best Free Music Ringtones Apps for Android
ZEDGE to make custom ringtones and wallpapers. It is a beautiful, lightweight app that will cost you a mere 20MB space to install. That aside, ZEDGE offers millions of free wallpapers, ringtones, alarm sounds, stickers, and notification sounds. It is, in fact, one of the largest ringtone libraries in the world. What's more, you can add wallpapers and sounds to favorites without even downloading.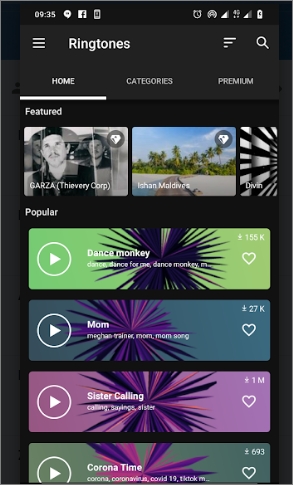 Pi Music Player for free on Google Play Store. It's lightweight (3.8MB), feature-rich, and straightforward to navigate. This tool lets you to choose your favorite YouTube music video and upload it to your playlist that includes local MP3 music. In addition to that, it can cut music seamlessly and make it your custom ringtone. Plus, it features a 5-band equalizer, audiobooks and podcasts, and a video player.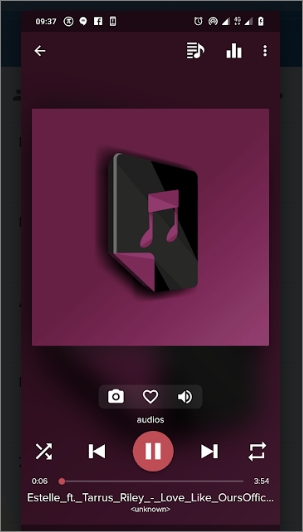 You don't need rocket science to what this robust Android app is meant for. Here, Android users can make ringtones from 3GPP, AMR, M4A, 3GP, AAC, WAV, and MP3 files. It can cut music stored locally or live recordings. Additionally, Ringtone Maker features a wavefoam display to help you make precision ringtones.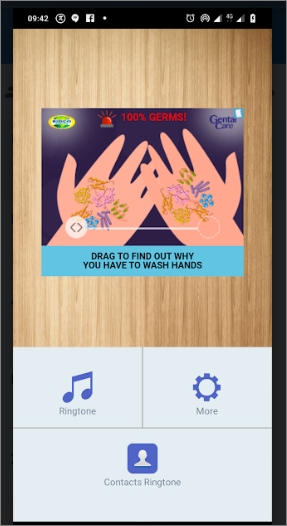 Boasting of 4.7 stars and over five million downloads on Google Play Store, Audiko is certainly a reliable option. It's free and offers a huge database with millions of ringtone tracks, HD wallpapers, and amazing stickers. As expected, Audiko also offers an intuitive MP3 cutter that needs no experience to use. Just choose an audio to trim from local storage and start making notifications easily.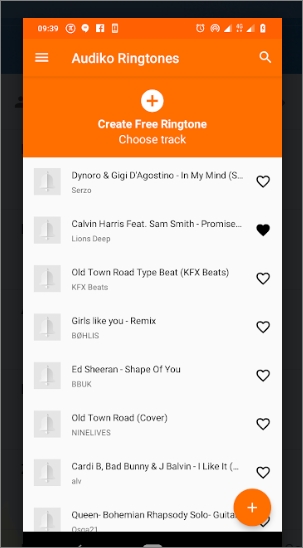 Ringtone Free Songs is definitely on a different level when it's about making ringtones. It's lightweight, easy to use/install, and offers lots of free songs to use as notifications. You can choose ringtones by categories like funny, baby, rap, Christian & Gospel, and more. Surprisingly, it allows you to download ringtones from your native country as well. On the flip side, it doesn't come with a ringtone maker.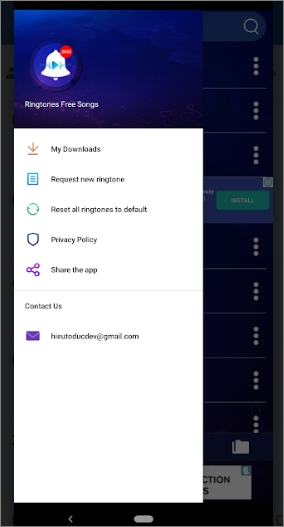 Part 3. 5 Best Free Music Ringtones Apps for iPhone
Top Funny Ringtones is a free ringtone maker for iPhone and iPad. With this tool, there are no in-app purchases whatsoever. You will get free ringtones, text tones, voice mail alert tones, calendar alert tones, reminder alert tones and more. However, Top Funny Ringtones is an ad-supported app. But that aside, this iOS app is an excellent ringtone downloader.
Ringtone Maker for iPhone
Ringtone Maker is another easy app that will create iPhone ringtone song in a snap of a finger. Simply select your favorite iPhone song, drag the audio wave, and your ringtone song will be ready in seconds. In addition to making ringtones quickly, this app also allows you to set fade effects. Moreover, you'll get video and graphic tutorials to help you learn the app quicker.
This dedicated iOS app allows you to easily make ringtones, text alerts, calendar alerts, and more. It boasts of a beautiful UI that allows you to cut audio clips effortlessly. Further, Ringtone Designer 2.0 also offers its users hundreds of free text alerts and ringtones to get you started on the platform. Overall, it's a fantastic free app.
Unlike most on this list, Ringtones for iPhone offers you up to three simple ways to make iPhone ringtones. To start with, you can upload local songs and cut them to make custom alerts. Also, you can make ringtones using the recording tool. And lastly, Ringtones for iPhone offers you multiple free ringtones to download and use.
Text tones – 500 Special Sounds for Text Messages
If you don't have enough time to make custom ringtones, get this beautiful app today. Here, you'll meet 500+ ringtones and text alerts to download for free. You can download classic computer sounds, Tupac ringtones, Lord of The Rings, animal sounds, and many more. At around 12MB, this app is definitely a steal.
Summary
Media.io Online Ringtone maker could be the easiest ringtone maker for iPhone or Android without an iota of doubt. It's available on both OS platforms, simple to use, and provides a plethora of other features.