A YouTube video thumbnail is equally as important as the video content itself. With an attractive video cover, you increase your video's ranking on YouTube's search results. And according to YouTube, 90% of YouTube viewers will open a video with a nice-looking thumbnail. So, if you want to create a catchy thumbnail YouTube online, you should try these secure and fun-to-use sites.
URL - https://www.bannersnack.com/youtube-thumbnail-maker.html
Features:
Popular font libraries like Google Fonts
Extensive stock photo library
Drag-and-drop banner maker
Supports Flash, HTML5, GIF, PNG, JPG, and MP4
Bannersnack is a safe site that offers businesses and individuals a reliable banner and advert generator platform. Here, you can design and make attractive banner ads for your YouTube channel or email marketing. It's simple to use, so you need zero experience to navigate Bannersnack. You can create a thumbnail from scratch or simply edit the pre-made designs. And after creating a YouTube thumbnail successfully, you can export to formats such as Flash, HTML5, JPEG, PNG, MP4, or GIF.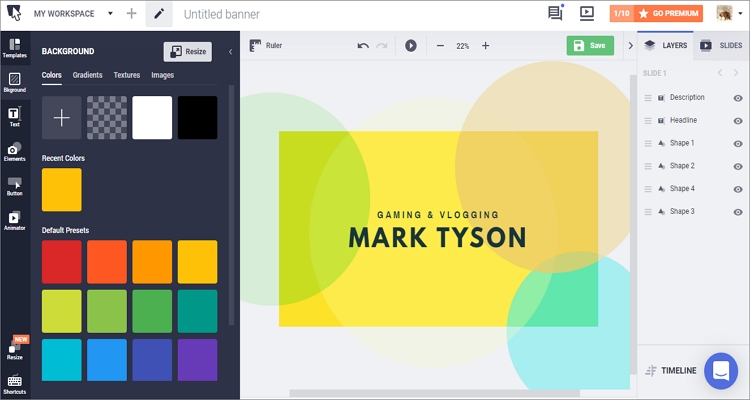 URL - https://www.canva.com/create/youtube-thumbnails/
Features:
8,000+ free templates
Apply texts, badges, stickers, blur, and photos to templates
Edit/apply image transparency
Speech bubble maker
Canva is another design maker for individual professionals and organizations alike. It's a super-easy online design platform that offers a ton of powerful features, like one million-plus graphics, fonts, and photos. Also, Canva users can create templates and designs with elements such as their brand or company logo. The available designs are also simple to edit, saving you some precious time.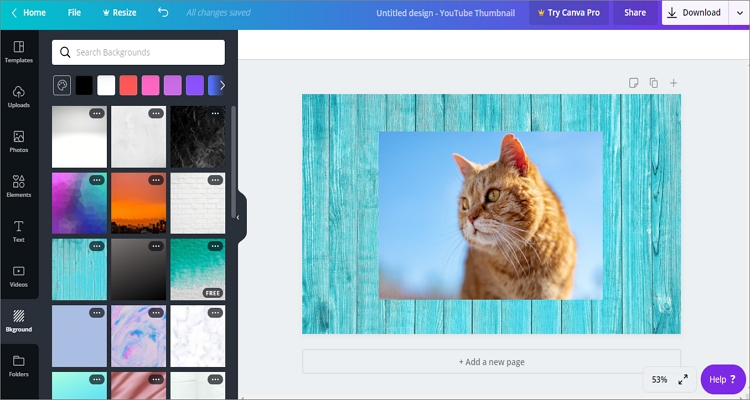 URL - https://www.fotor.com/design/youtube-thumbnail.html
Features:
1000+ professionally designed templates
Advanced beauty features
Artistically designed effects and backgrounds
Regularly updated content
Fortor is an excellent "one-stop-shop" for bloggers, marketers, and social media buffs looking to create some smashing graphic content. You will get 1000+ classic collage templates and photos to get you started on the easy-to-use platform. There are premium capabilities such as cropping, adjusting brightness, saturation, contrast, applying text, blurring images, managing the template background, and more. And to make matters more entertaining, Fotor offers affordable subscription plans, starting as low as $3.33/month.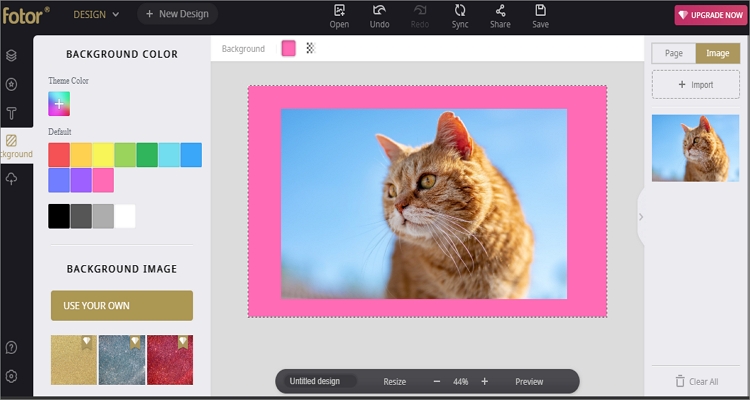 URL - https://crello.com/create/youtube-thumbnail/
Features:
20,000+ great-looking templates
25,000+ premium designs
Insightful tutorials
Add text and font to thumbnails
Crello is incredibly straightforward to use. Although the interface looks chunky at first, navigating between sections is super-easy. You can start with the thousands of great-looking templates and premium designs, which are easily editable. You can go ahead and design business cards, social media posts, and even flyers with ease. Surprisingly, Crello can also make videos for your social media posts or stories. And if you advance your subscription plan, you'll get up to five stock photos every month from DepositPhotos.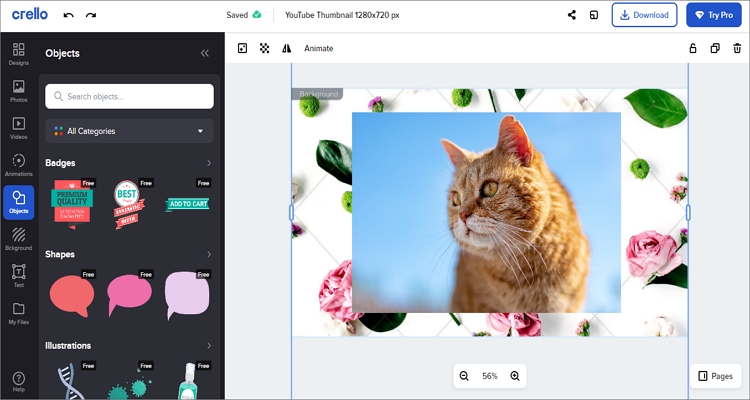 URL - https://www.visme.co/thumbnail-maker/
Features:
SSL security encryption
Microsoft Office integration
Thousands of project and document templates
Drag and drop support
Visme is a wonderful visualization tool for helping users make compelling and presentable designs for their marketing and social media posts. It offers multiple free templates, stock photos, fonts, icons, backgrounds, and other visualization tools to make your design more appealing to the audience. You can also upload a third-party template or photo and customize it thoroughly using the available tools. Moreover, Visme contents can be exported to social media platforms or downloaded to various image file formats.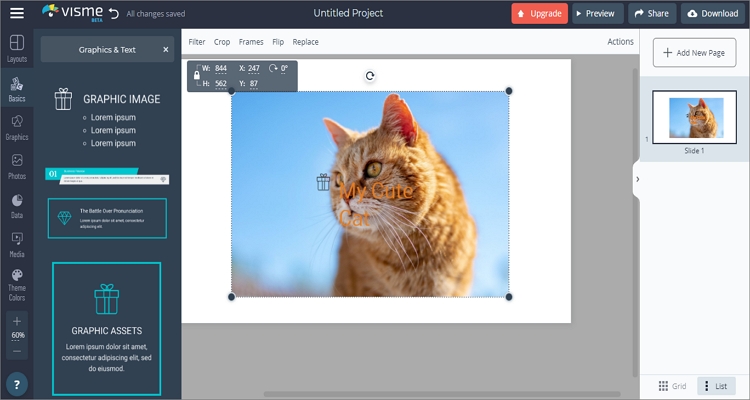 URL - https://www.fotojet.com/features/social-media-design/youtube-thumbnail.html
Features:
Excellent image editing tools
Apply fonts, effects, shapes, and text
Multiple templates
Save/load project function
Fotojet is a free web-based photo editor, photo collage, and graphic design tool that is perfect for designers, artists, YouTubers, and other creative artists. The UI is simple to navigate and doesn't require any complicated registration process to use it. That aside, Fotojet users can design posters, cards, banners, colleges, and of course, YouTube thumbnails. In addition to that, you will get easy access to photo-rich platforms like Pixabay to beautify your design further. Plus, you can upgrade your account to access more templates and customization tools.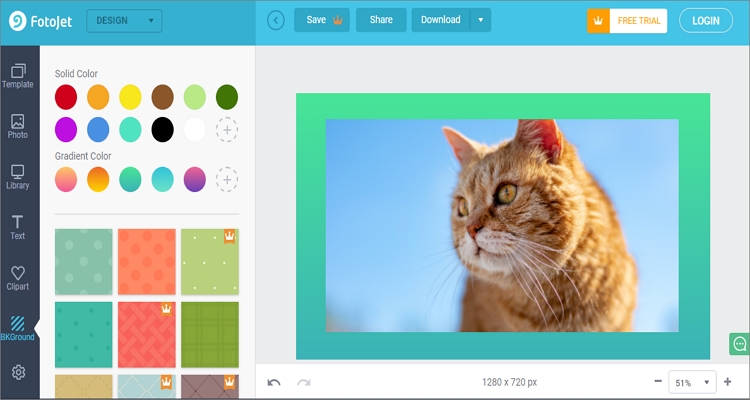 URL - https://snappa.com/create/youtube-thumbnails
Features:
Social media connection
Team collaboration designing
Visual assets library
Multiple free templates and stock photos
Snappa is a cloud-based YouTube thumbnail maker that is perfect for all social media and personal appliances. Compared to top-class dedicated apps for desktops like Photoshop and Wondershare Filmora, Snappa is easy to use, though with similar, if not more resources. It offers a speedy platform to design your thumbnails with features such as fonts, templates, stickers, backgrounds, and so on. Also, the available stock photos are 100% royalty-free. Therefore, you can go ahead and use them for your commercial or personal needs. Furthermore, Snappa exports files to different social media channels.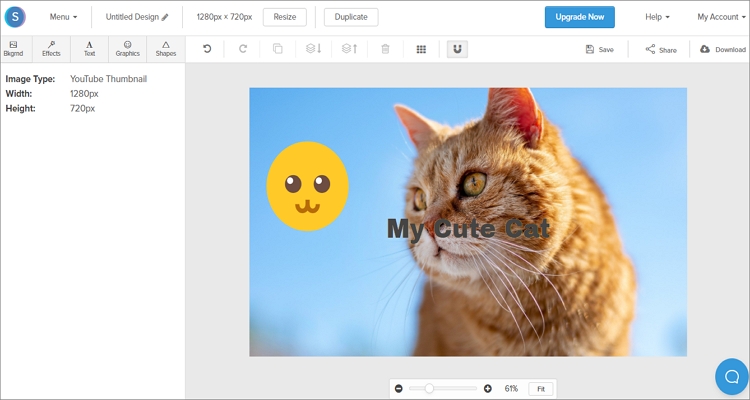 URL - https://spark.adobe.com/make/youtube-thumbnail-maker/
Features:
Excellent customer support
Multiple professionally designed fonts
Thousands of free stock images
Professional themes
Adobe Spark is a well-respected website in the graphic design space. It offers users a simple platform with a galore of fonts, icons, and photos to help you create beautiful thumbnails, web pages, graphics, and video stories in an instant. Additionally, you can edit external graphics or pictures from Google Photos, Adobe Creative Cloud, Dropbox, or even Lightroom CC. Spark users can add colors, text, backgrounds, frames, icons, and photos that blend perfectly with their needs. And after editing/making a design, you can share it directly anywhere, be it on email or social media.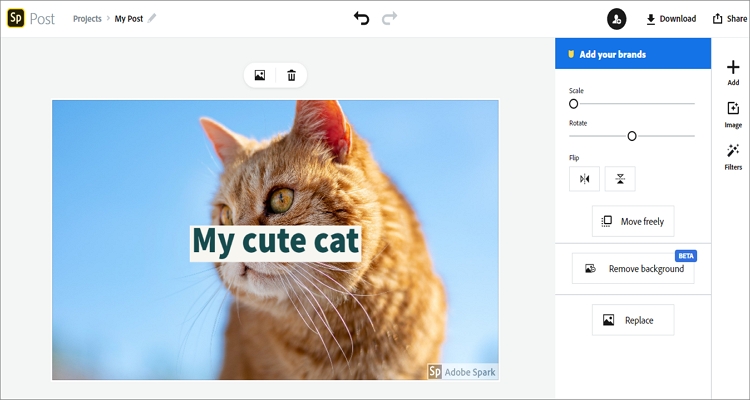 URL - https://photoadking.com/design/youtube-thumbnail/
Features:
1000+ free templates
100+ typography styles
2 million-plus stock photos
Export designs to JPEG, PNG, or PDF files
Photoadking is a thumbnail YouTube online maker that will make you a video cover in minutes. Here, you will browse more than 1000 free templates and customize them professionally with multiple font styles, photos, icons, and stickers. Also, the YouTube thumbnail templates are of pre-set sizes, making your work easier. Additionally, you can upload local images on the drag-and-drop editor and customize them professionally. Lest I forget, Photoadking can export YouTube thumbnails to JPEG, PDF, or PNG formats.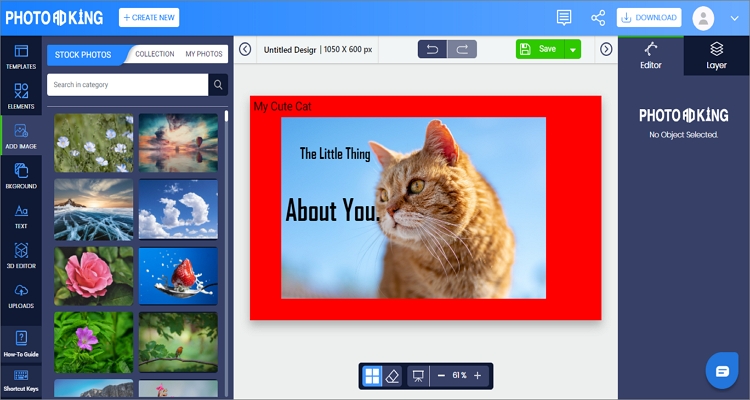 URL - https://www.designcap.com/youtube-thumbnail/
Features:
Multiple stunning pre-made templates
High-res stock photos
100+ stylish fonts
Responsive live chat support
Our last YouTube thumbnail suggestion is DisignCap. Like the rest, it's easy to navigate and use as you just need to upload your photo and customize it freely. You will access a variety of stunning pre-made templates to make a stunning YouTube thumbnail. You can also add some personal touch by using its high-res stock images, fonts, shapes, and backgrounds. And if you encounter challenges on the platform, just get in touch with the helpful customer support via the live chat system.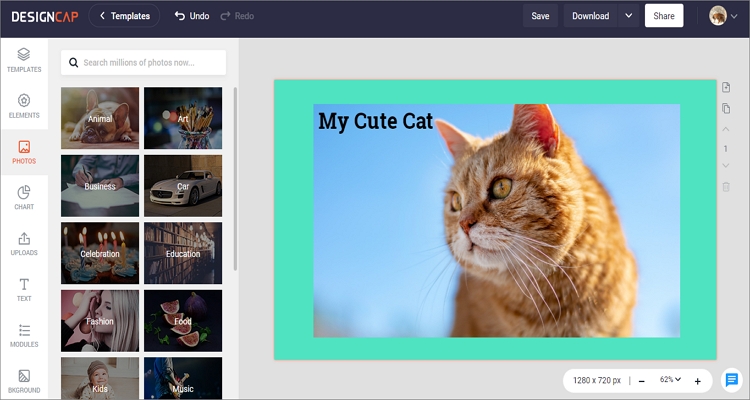 Summary
With these ten thumbnail-making options, you can attract more viewers to click your YouTube videos. A good video thumbnail will undoubtedly get you more traffic and views on your YouTube channel. So, stay ahead of rivals with these ten simple YouTube thumbnail makers!