Learning how to make a thumbnail for YouTube videos professionally can be the missing link to your first 1K views/likes. A thumbnail, just like a book's cover, is the first thing YouTube viewers notice when browsing through the channel. In fact, it's estimated that at least 90% of the most-watched video clips on YouTube have thumbnails. So, let's dive in and take a look at the best thumbnail making apps as well as some tips and tricks on how to make a thumbnail quickly.
Part 1. Explore Full Guide-How to Make a Thumbnail for YouTube
URL - https://snappa.com/create/youtube-thumbnails
Before we jump in at the do's and don'ts of creating a smashing YouTube thumbnail, let's, first of all, take a look at some excellent YouTube Thumbnail downloaders.
Features:
Offers custom thumbnail dimensions
More than 3 million free stock photos
Drag and drop feature
Export graphics to social media channels
Snappa is one of the most widely used online YouTube thumbnail makers. This site is free, beautiful, and comes loaded with high-res images, templates, and many other essentials needed to get started. After signing up and choosing custom dimensions for your thumbnail graphics, you can proceed to upload a local image and customize it professionally. Snappa offers you dozens of features to customize your pictures that you won't even be able to use all of them in one project. It allows cropping, applying text, changing the font, adding stickers, and more. And most importantly, Snappa will export your image locally or to Facebook, Twitter, and other social channels.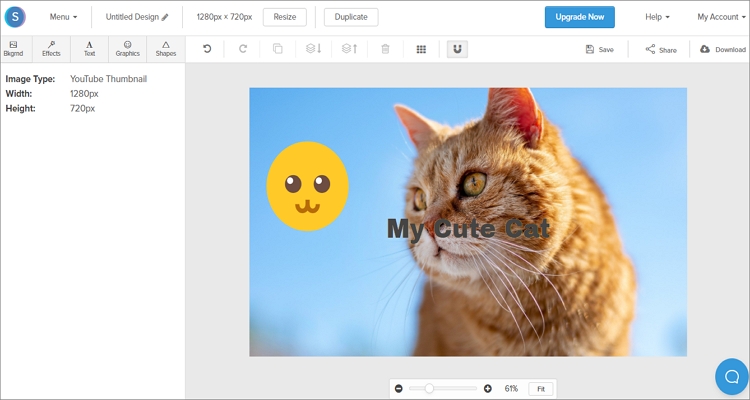 URL - https://www.picmaker.com/
Features:
Free YouTube thumbnail designs
Apply professional thumbnail background
Make YouTube banners
GIF maker
With Picmaker, you can create stunning YouTube thumbnails easily. After uploading a custom image, Picmaker allows you to edit it by adding text, removing image background, smoothening the edges, and more. You can even add a thick and colorful border around your photo. And if you don't have a professional photo to convert into a thumbnail, worry less because Picmaker offers more than 100K free graphics. Further, there is a kind and knowledgeable 24/7 live chat support to help you out.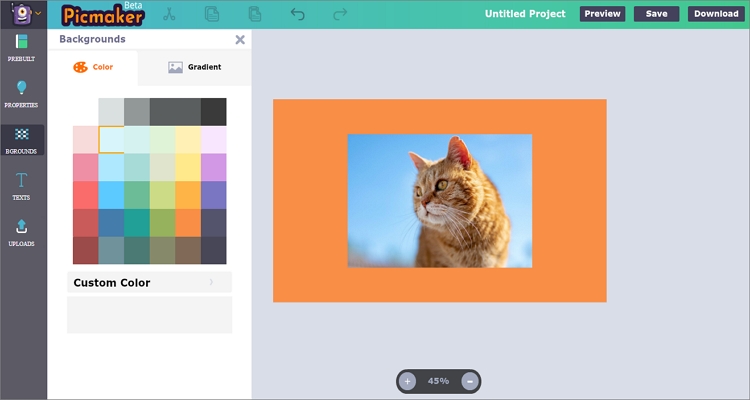 URL - https://www.fotor.com/design/youtube-thumbnail.html
Features:
Free YouTube thumbnail templates
Manage background, overlays, and text
MakerYouTube banners
Multiple photo effects
Another effective method to create an eye-catching YouTube thumbnail is using Fotor. This online thumbnail maker is free and provides excellent photo editing features. After uploading an image, Fotor allows you to resize, apply text, change the background, and more. You'll add effect options such as lomo, mosaic, blur, cool, and more. Additionally, you can change the design to suit your Facebook post, YouTube thumbnail, business card, Twitter cover, and so on. You can download the thumbnail design either locally or on the cloud.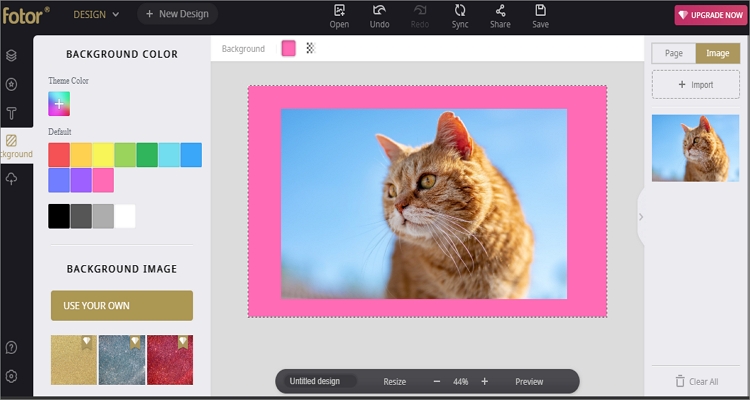 URL - https://www.visme.co/thumbnail-maker/
Features:
Update font, color, background, and more.
Free pre-designed templates
Plenty of free icons and photos
Save to PNG or JPEG
Visme is a free thumbnail maker that's easy and free to use. It offers users free, fully-customized templates that can be edited by resizing and replacing. As expected, Visme also allows you to make custom thumbnails easily. Just upload your video screenshot and start customizing by changing color, effect, font, and background. Also, you can search for customized shapes, icons, and stickers to make your design livelier.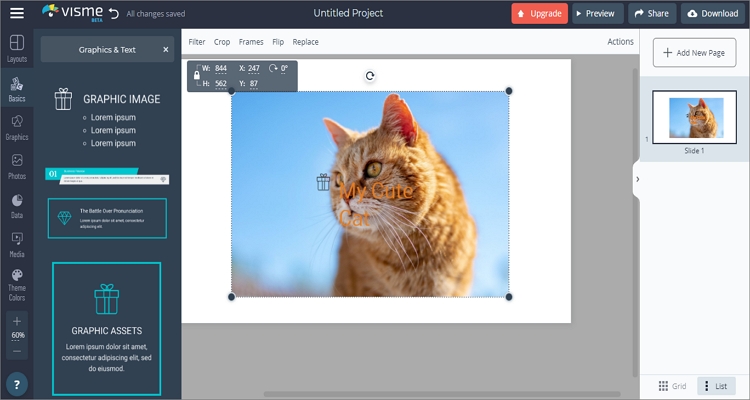 URL - https://crello.com/create/youtube-thumbnail/
Features:
20,000+ eye-catching templates
500,000+ premium photos
Video to GIF converter
Image converter
Android and iOS dedicated apps
Crello is a free creative design site that allows you to get started with 20,000+ premium designs. You can also upload custom images and graphics before converting them to excellent YouTube thumbnails. Crello can customize your YouTube thumbnail by adjusting fonts, adding text, and of course, managing the background. Also, Crello offers tens of objects such as frames, icons, stickers, and more. Moreover, you can export thumbnails in JPG or PNG image formats.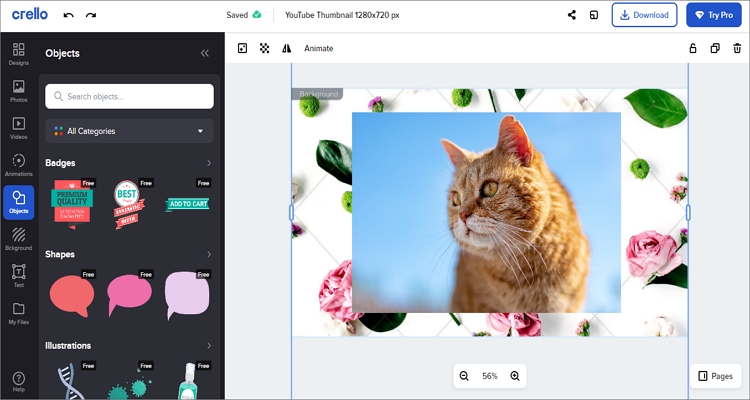 URL - https://spark.adobe.com/make/youtube-thumbnail-maker/
Features:
Vast template gallery
Choose a custom thumbnail size
Upload photos from cloud, Google Photo, or local storage
Share thumbnail to social media or email
Add logo to YouTube banner
Adobe Spark is undeniably the most popular thumbnail maker here, and rightly so. With it, you don't need any expert knowledge to make custom templates as the site is self-explanatory. That aside, Adobe Spark offers you free, well-designed thumbnail sizes with precise shapes and dimensions. After uploading your photo, Adobe Spark can add eye-catching typography, zoom image, change photo background, and more. Also, Spark will share your design to text messages, email, and social media channels.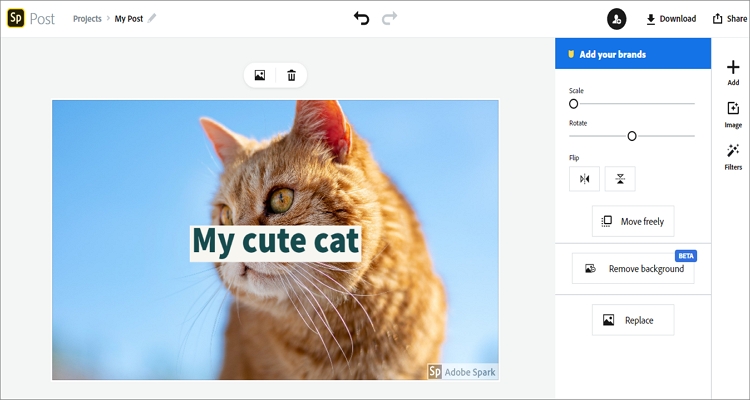 Features:
Photo collage maker
Lots of free templates
Edit and share designs
Free holiday cards
Using Canva is a fun and straightforward way to create YouTube thumbnails. You don't even need to learn how to make a thumbnail first before using it as you'll get hundreds of ready-to-use designs created by professionals. To create premium thumbnails, you can add texts, fonts, color, resize, and more. You can also make logos, holiday cards, posters, and labels easily. And of course, Canva allows you to download your design in either PNG or JPG.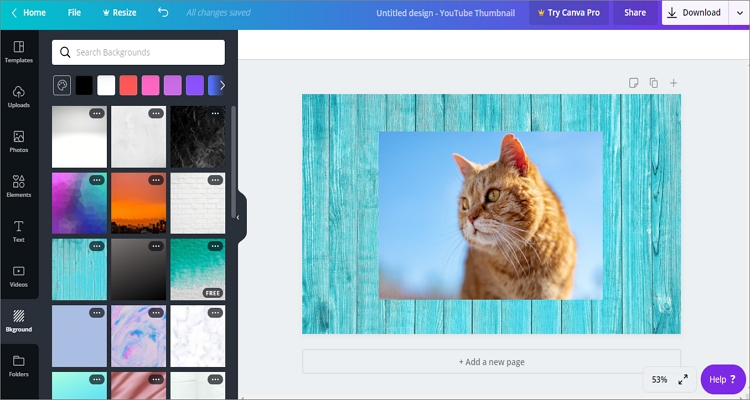 URL - https://www.fotojet.com/features/social-media-design/youtube-thumbnail.html
Features
Professionally designed templates
Share designs to social media
Zero registration
Multilingual platform
Fotojet is a free online multilingual platform that doesn't need any registration to use. With this graphic designer and photo editor, you can make amazing social media posters, graphics, banners, cards, collages, and flyers. It supports the uploading of up to 4000 x 4000p photos, after which you can edit it by resizing, applying effects and texts, and more. Also, Fotojet doesn't have any limitation on the number of photos you can upload.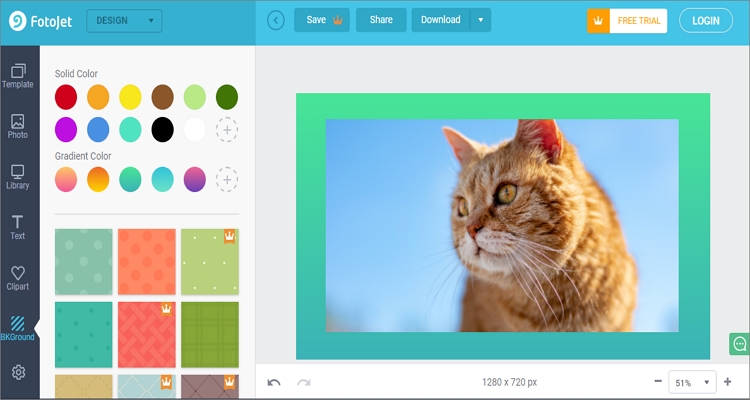 Part 2. 5 Tips and Tricks for Making a Thumbnail for YouTube Smoothly
There are many tricks to apply to design the most captivating YouTube thumbnail. Below, we're going to look at the top five tips and tricks.
Choose high-quality images – This one is a no brainer. If you're hoping for a great YouTube thumbnail, the screenshot or photo quality is vital. It has to be of the right size and format. PNG format is preferred because it offers superior quality compared to JPG.
Write a captivating title – A great thumbnail alone won't do it. You need to write something short but clear. Make sure it leaves the audience with curiosity to learn more.
Select fonts wisely – Ensure that the text or titles that you've added on your thumbnail are easy to read. Try to avoid bulkiness by using one or two font types. Also, use bright colors like yellow, orange, and more.
Size matters – Your YouTube video thumbnail size might appear different across various external platforms. Therefore, ensure that your thumbnail perfectly fits on both desktop and mobile.
Have expectations: Always ensure that the thumbnail offers a sneak-peek of your video content. Stay true because one negative comment is enough to keep off other potential viewers.
Summary
With these tips and tricks, learning how to make a thumbnail for YouTube videos professionally is a cakewalk. A great thumbnail will make your video appear more attractive to potential viewers. And, you can use the free thumbnail makers above to create that eye-catching YouTube poster.