Gaming PCs have become the next eyed-interest in contemporary computing technology. Major tycoons in computing industry have been looking forward to developing state-of-the-art, extensive, and sleek gaming PCs that most likely support the next generation graphic-intensive AAA games with the smoothness and performance every gamer looks for. While being supported with the cutting-edge components such as NVidia's Super RTX graphic cards, these best gaming PC Alienware are looking ahead in pushing the boundaries and develop a serious muscle for effectively running high graphics applications without breaking a sweat. However, these best gaming PC comes at a good cost, which can sometimes go way beyond a random gamer's imagination. This article provides users with the most appreciable gaming PCs that are either induced with high-performance components or are cost-friendly, which can efficiently guide gamers on what to select for their purpose.
With market saturation, it usually gets difficult for users to select their top picks. This article discusses the five best options for gaming while focusing on both cost and performance.
Alienware Aurora Ryzen Edition R10
CPU: AMD Ryzen 5 3500 – 9 3950X| RAM: 8GB – 64GB DDR4 | Graphics: AMD Radeon RX 5600 – NVIDIA GeForce RTX 2080 Ti | Storage: 1TB 7200RPM SATA – 2TB M.2 PCIe NVMe SSD + 2TB 7200RPM SATA
Price

Purchase Link

US$ 1,699.99

US$ 3,999.99
We have been observing the Gaming PCs market inclining over AMD over the CPU and GPU selection. Alienware Aurora Ryzen is a perfect example of how AMD is taking over the market by presenting its most powerful Ryzen CPUs that effectively run AAA graphics, over choice. This gaming pc is one of the best gaming pc Alienware that focuses both on the performance along with strength and the budget for the gamers to buy a package that won't be available readily in this price, under these specifications. This desktop is a choice of many gamers and comes in the frontline of their gaming choices.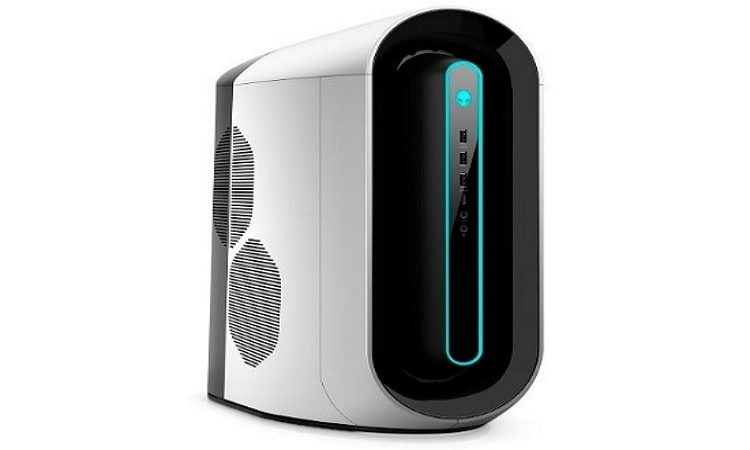 CPU: Intel Core i5-8400 – i5-9600K | RAM: up to 64GB | Graphics: NVidia GeForce GTX 1050 Ti – RTX 2080Ti | Storage: 1TB HDD – 1TB SSD, 3TB+3TB HDD
| | |
| --- | --- |
| Price | Purchase Link |
| US$ 1,099.99 | |
| US$ 1,499 | |
| US$ 2,351 | |
| US$ 2,698 | |
HP Omen Obelisk is the perfect option when considered as an option for hardcore gamers. This rectangular box provides a very powerful system that copes up with the requirements of the gamers. HP Omen can be a beast in its upper-tier versions; however, users will have to compromise their performance in the lesser power packs mildly. Unlike many other gaming PCs, this gaming PC provides a very massively upgradable and tool-less design that promotes both portability and usability. However, users who look for these specifications should definitely pick up this offer, since different setups with similar specs are available at high prices.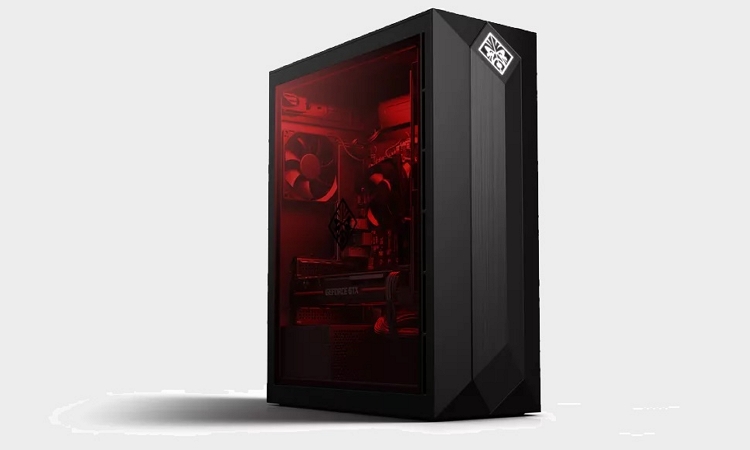 CPU: 9th Gen Intel Core i3-9100 – i9 9900K | RAM: 8GB – 64GB | Graphics: NVIDIA GeForce GTX 1650 – RTX 2070 | Storage: 1TBSSD – 1TB SSD + 2TB HDD
| | |
| --- | --- |
| Price | Purchase Link |
| US$ 1,429 | |
Dell has been one major stakeholder of this industry that has never left the first ranks. As always, it tends to amaze its users with a unique setup that has become one solid contender in the price-controlled gaming. Best gaming PCs can be accessed readily; however, finding the right commodity with the right performance and right budget is a difficult process. Dell's G5 comes with the latest processors and GTX and RTX graphic cards. What makes this desktop more promising is its activated VR-ready configurations. This makes Dell a perfect example of both performance and budget for various gamers all around the world.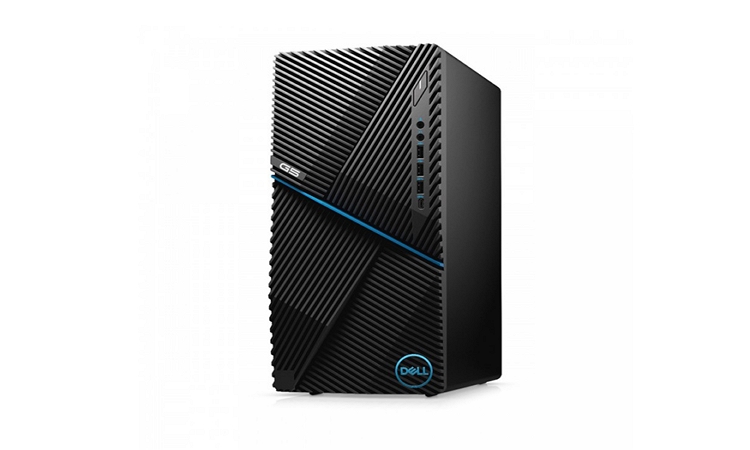 CPU: Intel Core i9 9900K | RAM: 32GB DDR4-2666| GPU: NVidia GeForce RTX 2080 Ti| Storage: 960GB NVMe M.2 SSD, 2TB HDD
| | |
| --- | --- |
| Price | Purchase Link |
| US$ 3,459 | |
| US$ 3,499.99 | |
If we talk about the best gaming PC 2019 has shown, Corsair One i164 has been the most expensive and highest rated gaming PC. Though this operates over the basic small form factor PC, this unit has provided its users with updated hardware. This internal layout has been completely renovated, along with other minor changes within the performance of the unit. CPU and GPU run over separate liquid cooling solutions to prevent overheating, which are thrown out as air with the help of the maglev fan. This potent machine has been designed for countering the issues related to intense performance and storage issues, which help simultaneously, run effectively graphically enhanced games.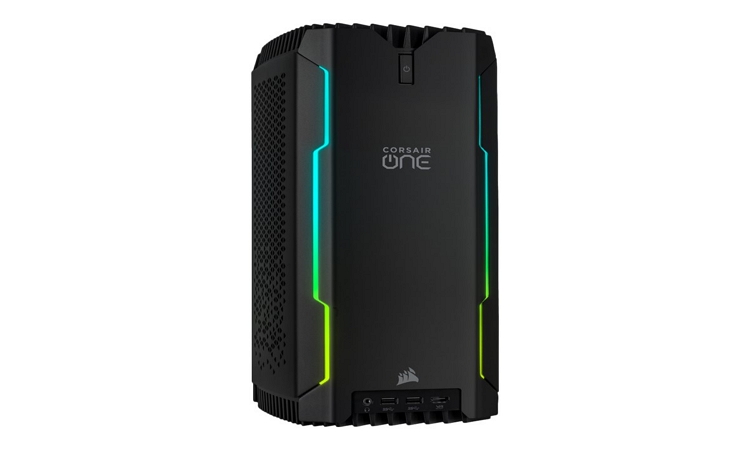 SkyTech Blaze II Gaming PC
CPU: Ryzen 5 2600 6-Core 3.4GHz (3.9 GHz Max Boost) | RAM: 8GB DDR4 3000MHz with Heat Spreader | GPU: NVIDIA GeForce GTX 1660 6GB GDDR5 | Storage: 500GB SSD
| | |
| --- | --- |
| Price | Purchase Link |
| US$ 849.99 | Amazon |
This powerful system has been designed for handling multiple threads loads and powerfully executes high frames with its efficient video card. If users look for the best gaming PC under 1000$, this product will provide them with control over graphically-intensified AAA games along with a solid 1080p, HD+, or 4K resolution display. Users who look for a more controlled budget should sign up for this desktop, ensuring performance, the processing speeds, and the high-end component executions. This series has crossed many major gaming PCs in the market that were known for gaming and streaming based on their performances.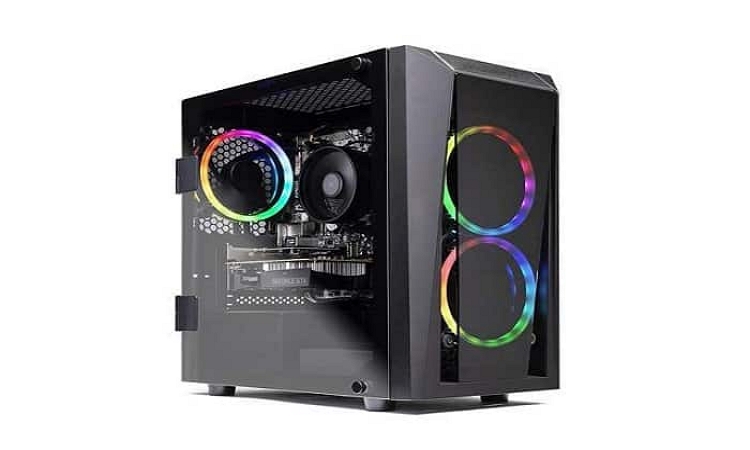 Summary
This article provides users with the autonomy to select the best gaming pc under the belts of performance or budget and both. Users can effectively select the best unit that suits their needs and help them smoothly run their assorted games that are graphically intensified applications.