Today, finding a high-quality but affordable full frame camera is easier than ever. That's because most manufacturers keep supplying their full-frame models for more prolonged periods even after replacing them with newer and more advanced options. Therefore, it's only logical to sell them at affordable prices to attract more customers to the brand who will, in turn, purchase their high-end options. Nikon, in particular, has played this tactical game perfectly. Therefore, this list is mostly dominated by Nikon full frame cameras.
Key features:
45.7MP full-frame image sensor
7fps burst shooting
153-point autofocus system
64-25,600 native ISO sensitivity
3.2" 2,359K dots LCD screen
A quick look at the above specs tells you the Nikon D850 is not your usual full-frame camera. First of all, the 45.7MP BSI CMOS sensor delivers top-quality image quality with every detail. Secondly, it embeds the amazing Multi-CAM 20K AF system with up to 153 focus points, all of which 99 are cross-type. Also, the camera can take 4K videos at 30fps, as well as HD videos at 60fps. You can also shoot a slo-mo HD video at 30px4. Nikon has even spiced up things a bit by adding an MP4 video format on top of the MOV format. Lastly, you'll get an efficient EN-EL15a battery that offers 1840 shots.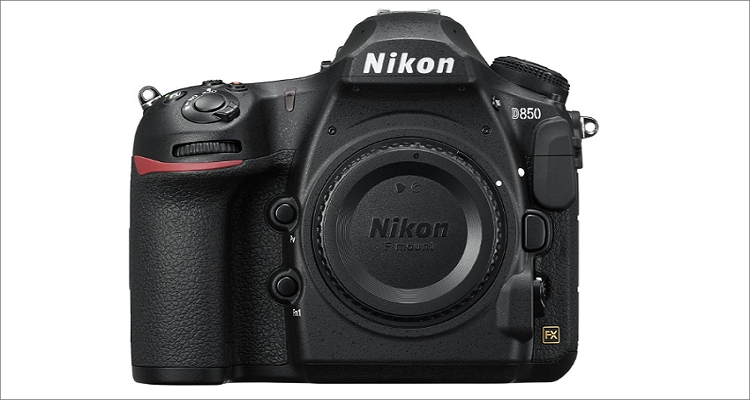 Key features:
24.3MP full-frame sensor
3.2" 1,228,0000 dots tilting touchscreen
Optical viewfinder
1080p maximum video resolution
6.5fps maximum burst speed
The D750 is an entry-level full frame camera that is considered by many as a hybrid of the D810 and D610. It boasts of a tried and tested 51-point autofocus system and a built-in Expeed4 image processor. If you add in the 24.3MP sensor, you can take 1080p videos at 60,30, and 24 frames per second. Also, the 3.2" LCD offers variable tilts and angles, thereby reducing heavy dependence on the optical viewfinder. Moreover, the Nikon D750 comes with dual SD card slots for backing up your JPEG and RAW images.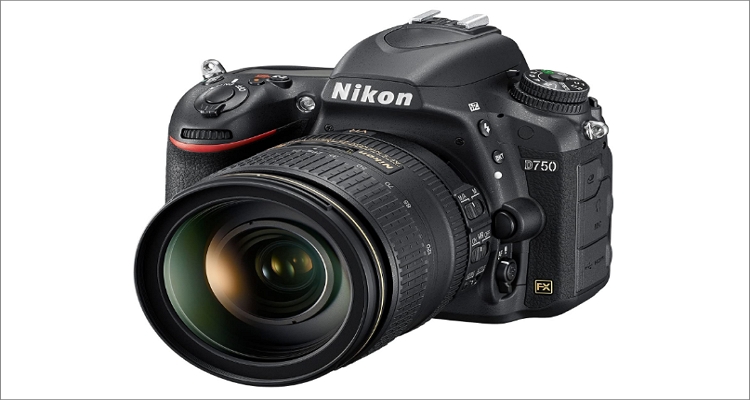 Key features:
24.3MP full-frame sensor
3" 921,600 dots screen
Electronic viewfinder
1080p maximum video resolution
5fps of maximum burst speed
Launched way back in 2013, the Sony A7 is still on sale today as one of the smallest, lightest, and pocket-friendly full-frame cameras. It comes with an astonishing 24.3MP 35mm image sensor that is backed up by the BIONZ X image processor to reveal fantastic color and detail. In video mode, this full-frame camera can deliver 4K video at 3840x2160 (QFHD) at 4:2:2. The video is recorded in either MP4, AVCHD, or XAVC S format, with the former offering improved video quality at lower compression rates. Suffice to say that the silent shutter mode allows discretionary shooting like wildlife.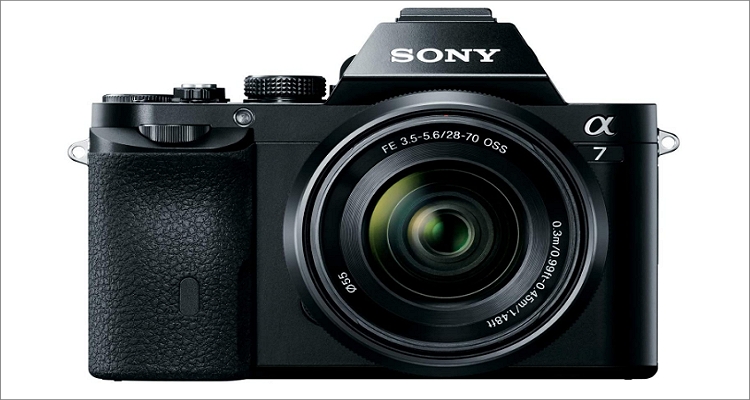 Key features:
24.3MP sensor
39-point autofocus
EXPEED 3 image processor
6fps of maximum burst speed
3.2" 921,000 dots LCD screen
In this Nikon full frame cameras list, the D610 is arguably the most underrated option today. In fact, the chances are that Nikon wants it wiped out from the market altogether. But going for around $500 on most online stores, this camera is an excellent steal, considering that you'll enjoy high-quality images from its EXPEED 3 image processor and 24MP sensor. In addition to that, you'll enjoy significant customization options and advanced controls. However, its primary liability is the outdated 39-point autofocus system. But that aside, the D610 is one of the cheapest full frame camera options you can find currently.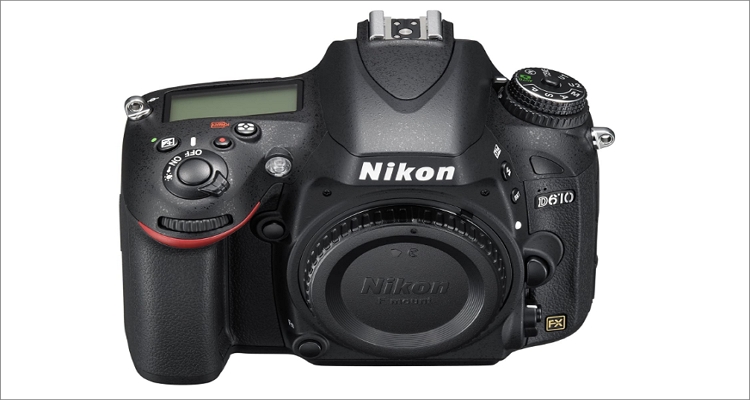 Key features:
24.5MP CMOS full-frame sensor
273-point autofocus system
3" 2,100K dots tilt-angle touchscreen
12fps of continuous shooting speed
4K video at 30fps
In my opinion, the Nikon Z6 is the best full-frame DSLR from the manufacturer, thanks to its stable stills and video quality. The 24.5MP CMOS sensor delivers images with fine detail and great color, even in dark surroundings. Like the Z7, this model also comes with the new Z mount, with the manufacturer ditching its standard F mount. The mount opening is 55mm with a short 16mm focal distance. And as expected, it also comes with a 0.5" 3.6M dots EVF with a mind-boggling magnification of 0.80x. Plus, it offers a single XQD slot, a feature only found in the latest Sony digital cameras.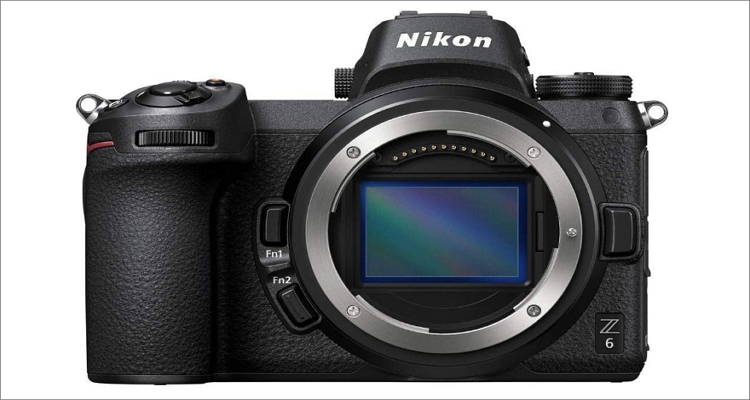 Key features:
30.4MP CMOS sensor
61-point autofocus system
3.2" 1,620,000 dots touchscreen
7fps of maximum shooting speed
DCI 4K video capture
Are you a professional photographer searching for the right balance between resolution and shooting rate? Get this full frame camera. However, it doesn't come cheap because you'll have to part with at least $2000 or more to land one. Under the hood, there's a 30.4MP sensor that uses Dual Pixel AF technology for 4K quality and 7fps capture with a bright and clear optical VF. The viewfinder can cover 100% of the frame, giving you total control of what you shoot. Even better, the VF delivers a 0.71x magnification rating. If you add in the GPS and Wi-Fi connectivity, the EOS 5D Mark IV is the best canon full frame camera in many aspects.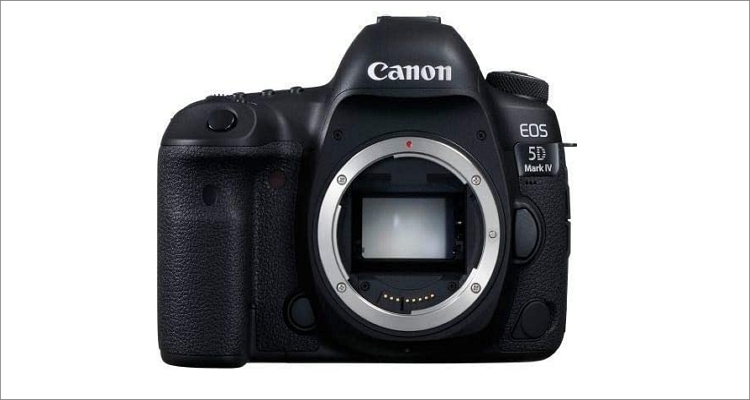 Key features:
36.4MP full-frame sensor
3.2" 1,037,000 dots pivoting screen
Optical viewfinder
1080p of maximum video resolution
4.4fps of maximum burst speed
Although Pentax is not the most famous name in photography, we can't wish it away just like that. The K-1 II is supremely weather-sealed and boasts of a sturdy 36.4MP full-frame stabilized sensor. Also, the powerful PRIME IV Image Processor offers superior image quality and extended sensitivity range, which can reach up to ISO 819,200. As for the AF system, the camera provides up to 33 points, out of which 25 are cross-type points. And yes, it's compatible with most used and new K-mount lenses. Overall, it's a great alternative to the 'big names' on this list.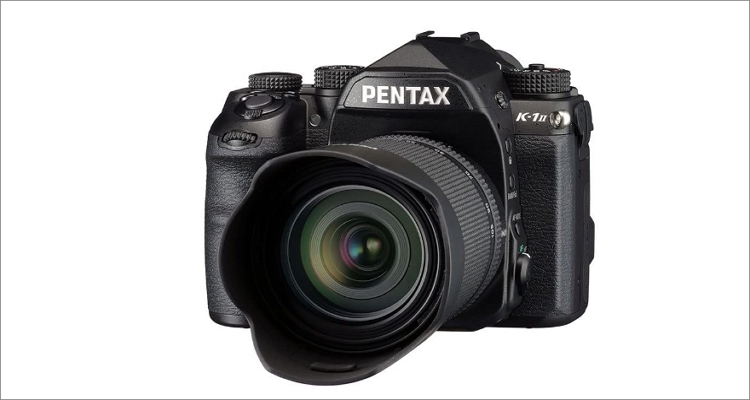 Summary
If you can afford any of these full frame camera options, you'll enjoy unmatched megapixels, thanks to their large sensors. For significantly enlarged photos, you can consider high-end options such as the Nikon D850 and Pentax K-1 II. You can, however, sacrifice some features and get the Nikon D610 at a lower price. Therefore, it all comes down to what you're willing to pay and use-case.
To convert your camera videos to other formats for different use, Wondershare UniConverter accomplishes your conversion tasks with its handy features.
Wondershare UniConverter
· Convert more than 1,000 video and audio formats
· Convert videos for different devices
· Bulit-in video editor to trim, crop videos
· Compress video size