A custom iPhone 11 case makes already stylish iPhone 11 more unique. There are plenty of web services on the internet that help you create your personalised iPhone 11 cases. You can employ images or stickers from their vast collections to design your case online, or simply upload your favorite photos to these platforms and let them custom your next iPhone case. Apart from that, many tutorial videos are also available on Youtube that teach you how to create personalised iPhone 11 cases with your own hands. Follow this guide to discover how to make your next custom iPhone 11 case stand out!
Part 1. Top 4 Most Popular Websites Recommended for Customizing iPhone Cases
As mentioned, several reliable and efficient e-stores offer users custom iPhone 11 cases. Here we recommend some most popular websites/online stores to customize your iPhone 11 case.
GoCustomized is a popular online store to create cases for iPhone 11. It customize all kinds of iPhone cases to meet your needs – wallet iPhone case, clear iPhone case, sillicon iPhone case, you name it! Besides, they offer a wide range of option for your device from iPhone 4 to newer iPhone models.
In the design section, you will get the chance to upload the picture, select a layout, and even add effects to the case. After all this, the case will be delivered to you within a few days at a cost-effective price.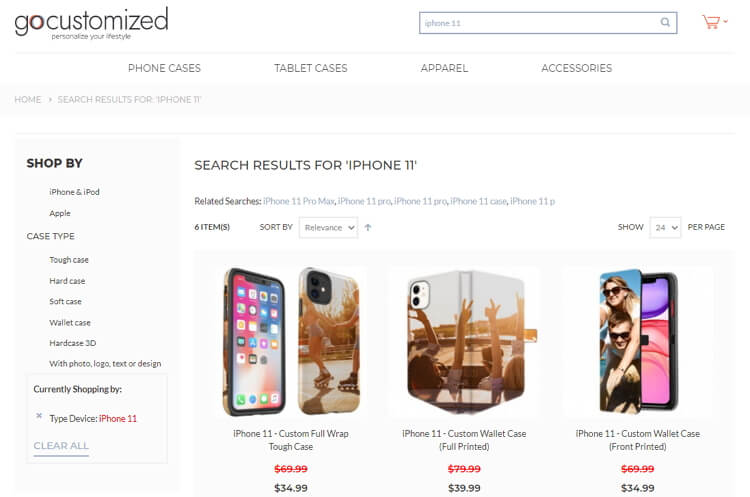 Shutterfly is a comprehensive online shopping store for not just customizing iPhone 11 cases, but also wall art, calendars, and photo books.
The website designs the cases based on the user's choice, such as design color, phone model, case type, and case finish. Moreover, if you wish to create a design based on some occasion like a wedding or Mother's Day, it is entirely possible with Shutterfly.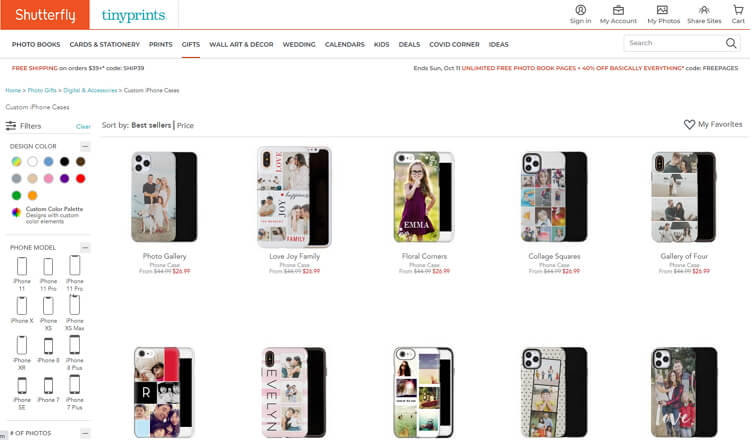 Etsy is a world-renowned shopping store that offers handmade and craft items that fall under a wide range of categories, such as iPhone 11 cases, clothing, and home decor.
The store offers to create leather case for iPhone models.If you want an environmental-friendly case, you can also order a bio-degradable back case in numerous color schemes. And most importantly, be creative as much as you can, you can custom your pet portrait into a cartoon design for your iPhone case, or if you are confident with your handwriting, you can design it into your iphone case as well!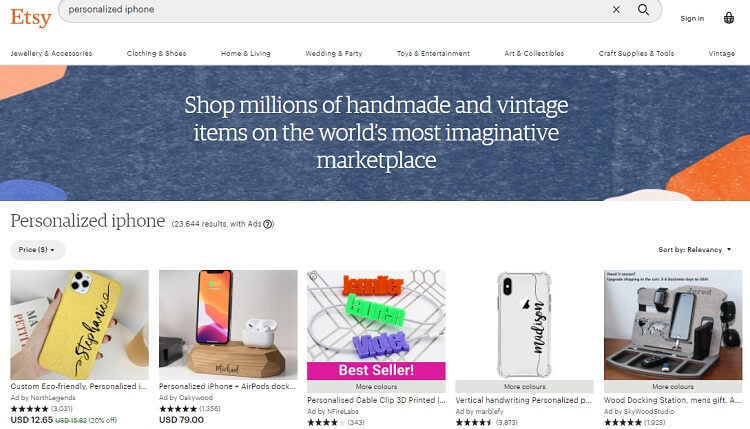 MyCustomeCase offers more options and design styles for you to choose for your iPhone case. You can set your preferred photo as your iPhone case image or choose a design style they provide and select a case type, no matter it's a slim case, a cardshell case, or a folio case they have them all! Though the platform offers a ton of varieties for you to pick, their price for customizimng service is more expensive than the other services mentioned.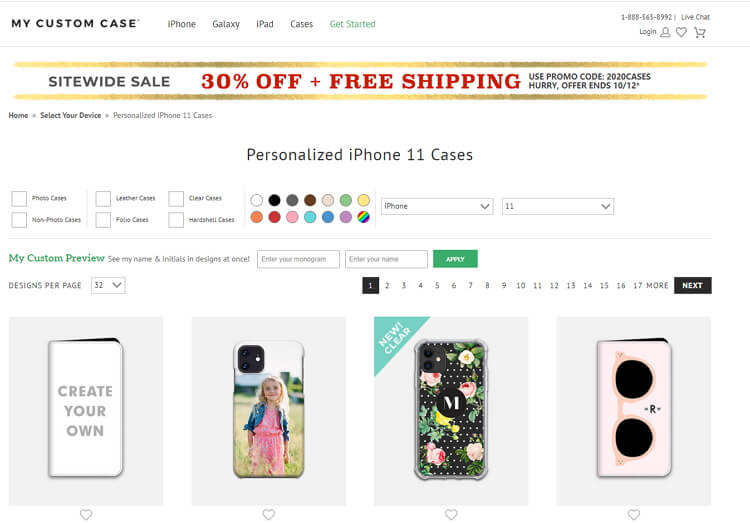 Part 2. Make Your Own Custom iPhone 11 Case Yourself
Sometimes there are still limitations with customizing service, as online stores may not offer a specific kind of design you desire for your iPhone 11 case. Under such circumstances, you can make your own custom case by your hand! There are plenty of video guides available on platforms like Youtube that can help you along the way. We have listed top 5 tutorial videos in the list below:
If you have the slightest bit of interest in painting or drawing, then this is the video for you. This video contains a compilation of different users creating their own iPhone 11 cases with paint and brush. All you need is a clear image or a template to follow to make your own custom iPhone 11 case.
Did you know that you can create an amazing design on your iPhone 11's case with spray paint? We know that it is unheard of but if you want to know more, then watch the video.
In the clip, the person tapes the cameras and charging outlet before spray painting the phone all over. After creating a background with the paint, it is where your drawing skills come in to make an attractive design. In the video, the user decided to create a cupcake design, which is fairly easy, and one you can make.
Creating A Design with An Inkjet Printer
There is a way to create a custom design for your iPhone 11 case with a print paper and a printer. The video explains the process in detail on how to make the design that you like quickly. All you need is a simple phone case to start the process. Once you had created the design on the paper with the printer, paste it on the case, and your custom made case will be ready.
The Spray Paint and Market Design
This video explains another method to create a custom design on the iPhone 11 case with spray paint. Once you spread the paint all over the cover, pick up your markers and pencil and design any layout you like. It is as simple as that.
Simple Painting with Brushes
Imagine you are creating a painting on a canvas but in this case, replace the canvas with your iPhone 11 case. In this clip, the creator explained how to customize iPhone 11 cases with paste paint and brushes.
Summary
Now you know where to buy or create customized cases for iPhone 11. All the platforms mentioned are reliable to purchase or make any smartphone case. However, if you want to experience the designing process yourself, then follow the tutorial videos and make the case with your hands.
If you decide to try those online platforms to customize you case with your iPhone photos, large possibility is that you will need to convert your photo into a specific format that the platfrom supports. Here we recommend you using Wondershare UniConverter. It is a one-stop cobnversion tool for you to convert video, audio, and images into 1000+ formats. After converting your photo format, you can crop or edit it, change its size or add texts to it.
Here is the method to use the software on Mac or PC:
Step 1: Launch Wondershare UniConverter on your system.
Step 2: Click on the Toolbox and click on Image Converter.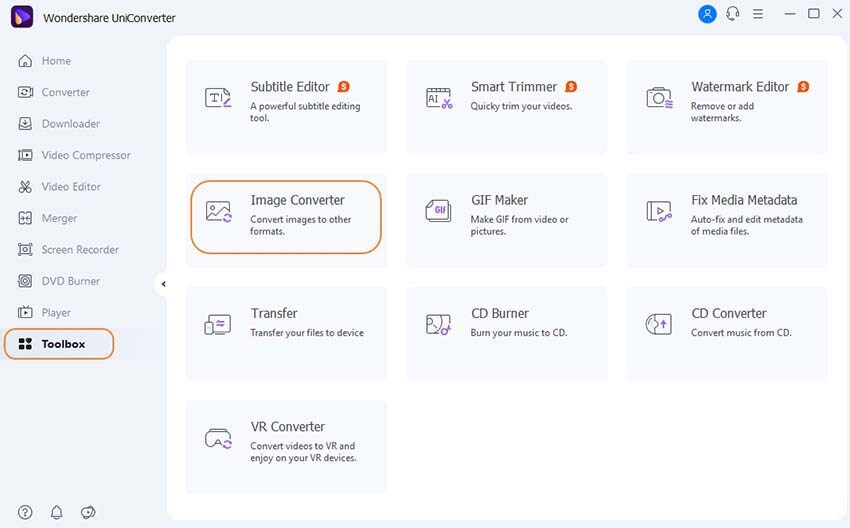 Step 3: Import the picture by clicking on the + icon.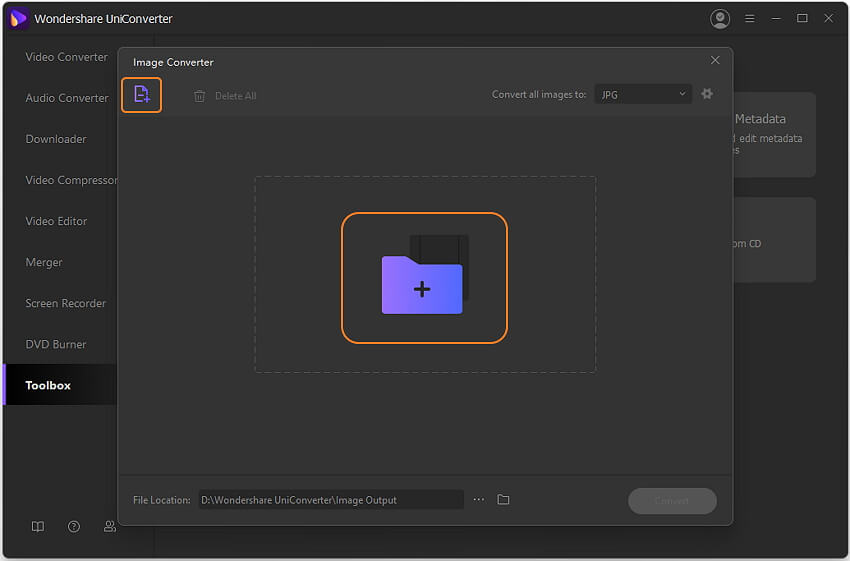 Step 4: Change the format of the image.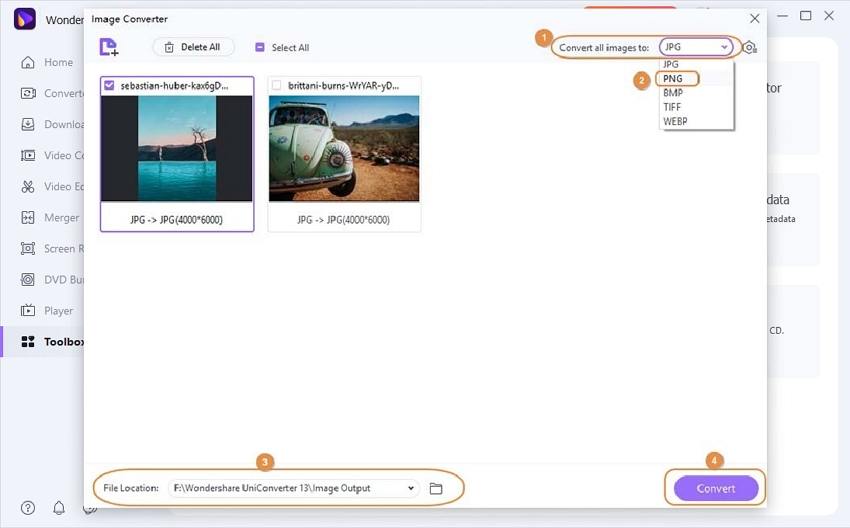 Step 5: Click on Convert to start the conversion process.
Step 6: Edit or Crop the image for your needs.