If you have a limited budget and looking for a compact device then this time Apple won't disappoint you as it has two new devices matching your requirements in its kitty- iPhone 12 Mini and iPhone SE2020. The iPhone 12 Mini is from the family of the latest released (13th October 2020) 12 series whereas the iPhone SE 2020 was released in April 2020 and is the revived model of the original iPhone SE that was launched in 2018. The iPhone SE runs on an Apple A13 Bionic processor and features a 4.7-inch Retina HD display with 4G LTE connectivity. The latest iPhone 12 Mini is powered by the latest A14 Bionic processor and features 5.4 inches of Super Retina display and supports high-speed 5G connectivity. Learn more about iPhone Mini 12 price, iPhone SE 2020 price, features and their comparison in the following parts.
Part 1. iPhone 12 Mini vs iPhone SE (2020): Specs & Features
Check the main iPhone 12 Mini specs and iPhone SE 2020 specs in the table below.
| Features | iPhone 12 Mini | iPhone SE 2020 |
| --- | --- | --- |
| Display | 5.4-inch Super Retina XDR display | 4.7-inch Retina HD display |
| Processor | A14 Bionic | A13 Bionic |
| Storage Options | 64GB/128GB/256GB | 64GB/128GB/256GB |
| Camera | 2 X 12 MP Ultra-Wide and Wide with Night mode and 2X optical zoom | 12 MP Wide camera with 5X digital zoom. |
| Cellular connectivity | 5G | 4G LTE |
Part 2. iPhone 12 Mini vs iPhone SE (2020): Display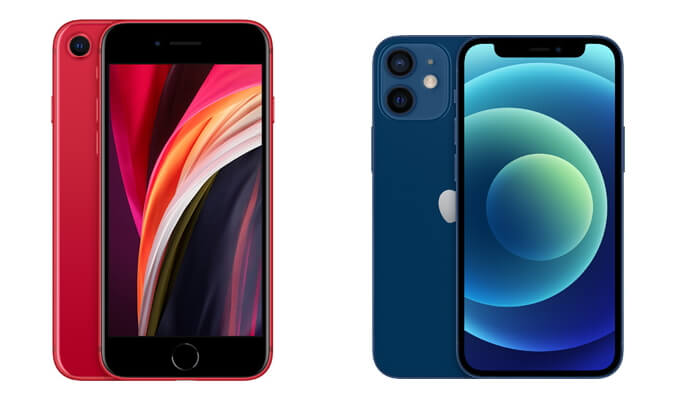 The latest iPhone 12 Mini comes with a 5.4-inch Super Retina XDR OLED display that provides a resolution of 2340 X 1080 pixels. The display is a multitouch capacitive touchscreen. The OLED technology of the display offers vibrant and rich colors that enhance the overall quality. Another exciting feature of the iPhone 12 Mini is its new Ceramic Shield front that according to Apple offers 4 times better drop performance in comparison to previous models and is claimed to be the toughest material in the smartphone industry.
The iPhone SE 2020 on the other hand has a slightly smaller screen measuring 4.7 inch which is a Retina HD LCD display offering 1334 X 750 resolution. The iPhone 12 Mini has a Full HD screen whereas the display of SE is hardly an HD panel.
Part 3. iPhone 12 Mini vs iPhone SE (2020): Color & Design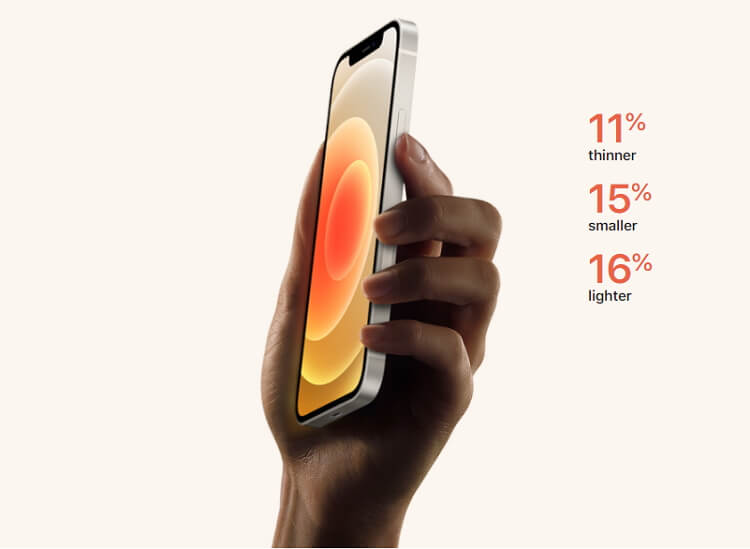 In terms of design, both the iPhone 12 mini and SE 2020 are different. Since iPhone SE 2020 is a revived version of an older model it comes with top and bottom bezels with curved edges and has a home button. The phone has a front and back made of glass with an aluminum band of a matching color. The design of SE2020 is majorly that of the iPhone 8 and 8Plus.
The iPhone 12 on the other hand being the latest in the series does not have any home button and has flat sides that make it easy to hold and fit in the palm and smart in looks as well. The iPhone 12 Mini comes with IP68 which means that the device can be kept in water up to 6 meters for about 30 minutes whereas the SE2020 comes with IP67 water and dust resistance that allows the device to be submerged only up to 1 meter.
The iPhone SE2020 is available in color options of black, white, and Product (Red) while the iPhone 12 mini is available in multiple color options of black, white, Product (Red), dark blue, and light green. So now you can try your hand even on a blue iPhone 12 Mini that would be really an interesting one.
Part 4. iPhone 12 Mini vs iPhone SE (2020): Camera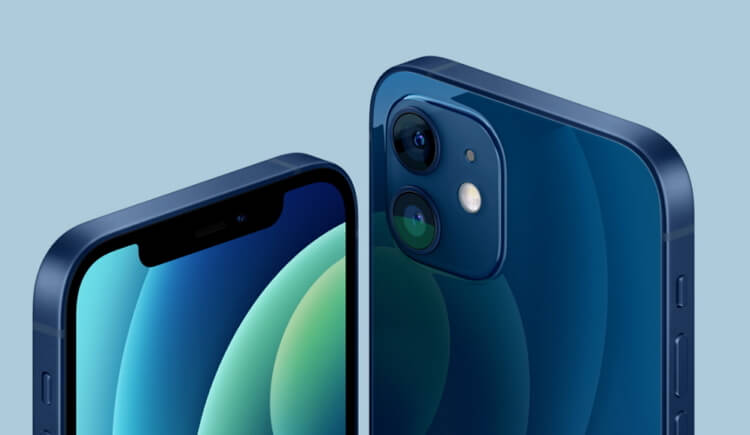 The iPhone SE 2020 comes with a single 12MP wide-angle camera that can capture good quality images. The camera features an f/1.8 aperture with a 5x digital zoom and True Tone flash. The Night mode is missing in the device, though it comes with SmartHDR and Slow sync capabilities.
The latest iPhone 12 Mini comes loaded with an impressive dual 12MP camera- a wide-angle sensor, and an ultra-wide sensor. With an aperture of f/1.6, better light will be there for brighter images and the images will also be sharp owing to its 2x optical zoom. The Night Mode in mini 12 further enhances the overall quality of the images even in low light conditions. There is also Portrait Lighting and Portrait Mode support.
When it comes to taking selfies, the iPhone SE 2020 comes with a 7MP camera while the 12mini packs in another 12MP sensor. Both the devices support Portrait mode in a front-facing camera for capturing sharp images with a soft background.
Part 5. iPhone 12 Mini vs iPhone SE (2020): Battery & Storage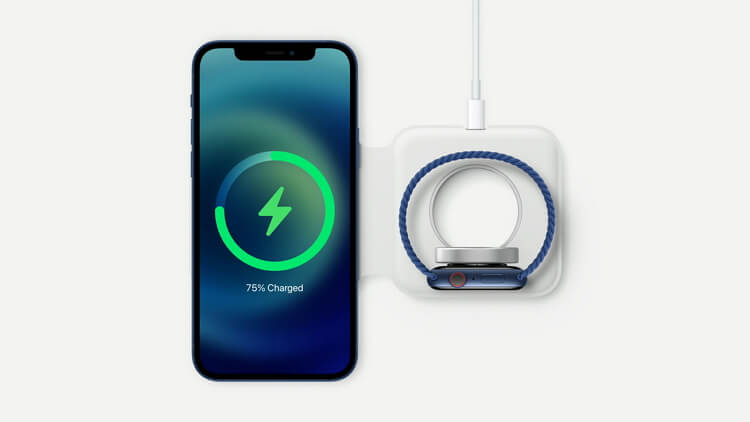 Both the iPhone Mini 12 and iPhone SE2020 are available in storage options of 64GB, 128GB, and 256GB. When it comes to battery, both the device support Qi charging. The iPhone 12 Mini has a video playback time of 15 hours whereas for SE2020 it is 12 hours. The 12 Mini also supports for MagSafe wireless charging which is missing in the SE2020 model.
Part 6. iPhone 12 Mini vs iPhone SE (2020): Price & Availability
The iPhone 12 Mini will be available for purchase from 13th November 2020 though you can pre-order the device from the 6th of November. The iPhone SE 2020 can be purchased from the Apple Store or other dealers. Know the iPhone 12 Mini price and iPhone SE 2020 price as below:
iPhone 12 Mini 64 GB: $699
iPhone 12 Mini 128 GB: $749
iPhone 12 Mini 256 GB: $849
iPhone SE 2020 64 GB: $399
iPhone SE 2020 128 GB: $449
iPhone SE 2020 256 GB: $549
Summary
In terms of features and design, iPhone 12 mini beats SE2020 hands-on with a better and bigger screen, dual cameras, latest design, better processor, 5G connectivity, lightweight, and more. Comparing in terms of pricing, the iPhone 12mini is $300 more than SE2020 which is a huge amount if budge is taken into consideration. Moreover, the price point at which iPhone SE2020 is available, the features are quite decent with excellent image capture in bright lighting as well as overall performance.
Pro Tip: So, if you have finally chosen between the two devices there will be several situations when you would need to convert your images into interesting GIF animations and for this Online UniConverter is the best tool that we recommend. Working from the browser this simple online tool allows converting your key format images and videos into GIF files. You can choose the frame rate and the output size of the file and there is also an option to add the text. After the process is complete you can either save the created GIF to your computer or Dropbox.
Steps to convert images to GIF using Wondershare Online UniConverter
Step 1: Go to Wondershare Online UniConverter and tap on the IMAGES TO GIF button to browse and load the images from your system from which you need to create a GIF.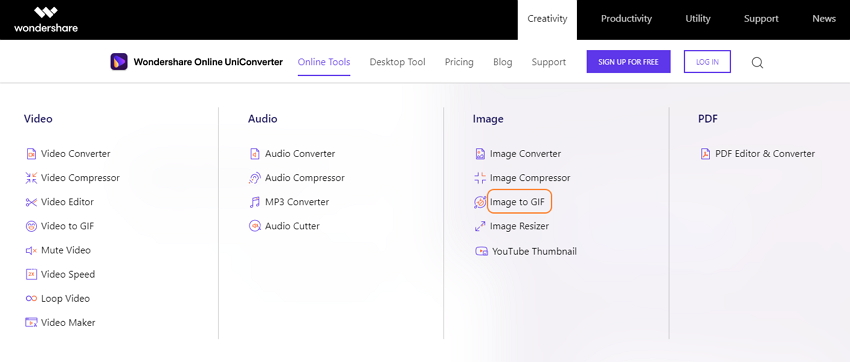 Step 2: Choose the file parameters as needed and add the text if required.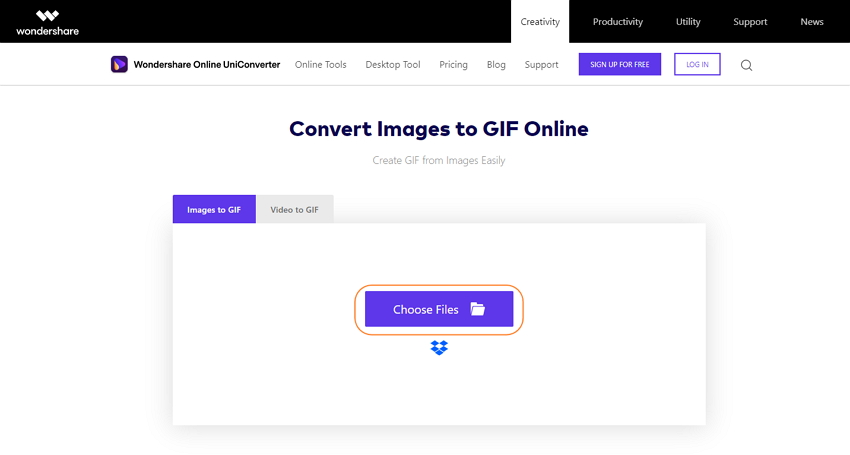 Step 3: Create GIF and once the process is complete, save it to your system or Dropbox.