The new Apple iPad Air 4 is finally out. But unlike other Apple 2020 products like the Apple Watch Series 6, the iPad Air 4th Generation is not available for pre-orders right away. That small blip aside, this brand new iPad is the most premium gadget released by Apple in 2020. So, let's cut the chase and discuss some vital facts about this top-of-the-line device, including its release date.
Part 1. Apple iPad Air 4 Release Date & Price
The iPad Air 4 release date was on September 15, 2020, at Apple's Time Files event. As usual, the launch included other products like the Watch Series 6, Watch SE, and Apple Watch OS7. The iPad Air will be available in more than 30 regions and countries, including the US, at the beginning of October 2020.
Quickly moving forward to the iPad Air 4 price tag, Apple iPads are typically costlier than its other product lines. The iPad Air maintains that tradition with prices starting at $599. Below is a complete list of iPad Air 2020 prices:
2020 iPad Air 4 64GB + Wi-Fi £579/$599
2020 iPad Air 4 256GB + Wi-Fi £729/$749
2020 iPad Air 4 64GB Wi-Fi + cellular £709/$729
2020 iPad Air 4 2020 Wi-Fi + cellular £859/$879
Part 2. Apple iPad Air: New Color Options
On top of a new stylish design, Apple iPad Air 4 2020 also comes with three brand new colors. So, what's special about the colors? Let's find out!
Rose Gold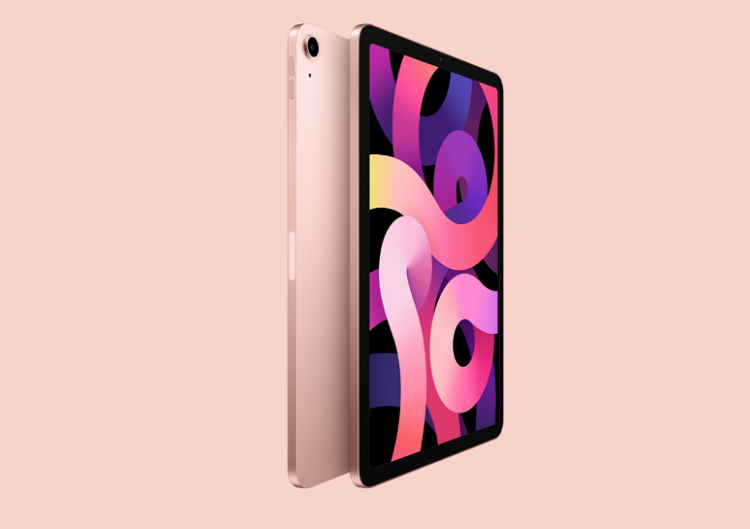 Rose Gold makes a loud come back with a pink hue to make the tablet more feminine. Rose Gold is prettier and less shouting than the typical Gold color that Apple uses on its iPhone XS.
Green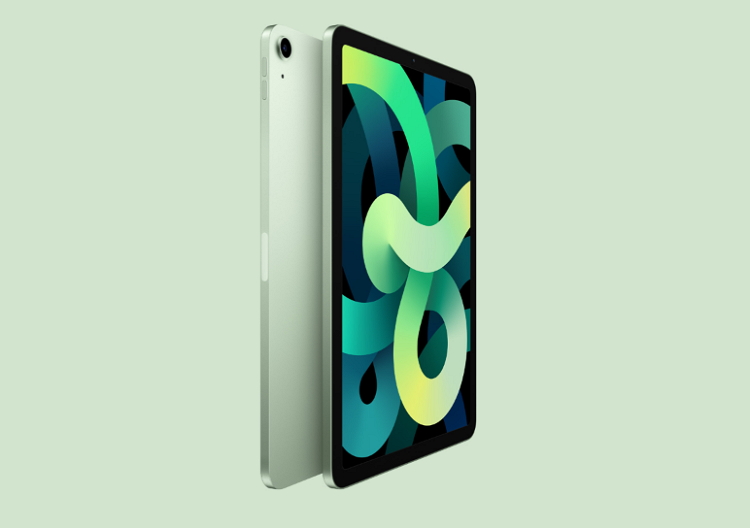 Apple iPad Air 4 also comes in Green color, although far from the standard green. It's a light-green color, unlike iPhone 11's deep green. I find this color more unique and attractive to nature lovers.
Sky Blue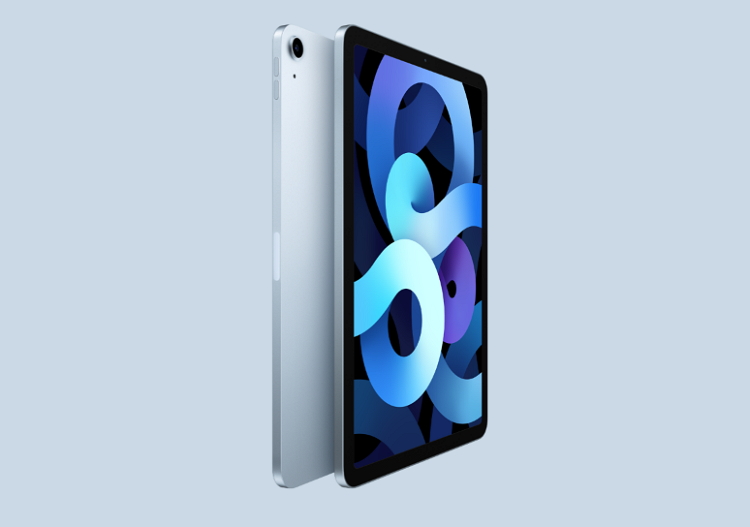 The last Apple iPad Air new color is the unique Sky Blue. Like the first two, this color is quite subtle that it even resembles silver with a slight blue hue. With the Sky Blue color, your tablet will blend in with any home or professional environment.
The other two remaining colors, Space Gray and Silver, don't need much of an introduction.
Part 3. Apple iPad Air 4: New Features
| | |
| --- | --- |
| OS | iPadOS 14 |
| Processor | 6-core |
| Chipset | A14 Bionic |
| New Color | Sky Blue, Rose Gold, Green |
| Front Camera | 7MP TrueDepth |
| Rear Camera | 12MP BSI Sensor |
| Wireless | Wi-Fi 6, 4G LTE |
| Screen Size | 10.9" |
| Display Resolution | 2360 x 1640 |
| Speakers | Dual stereo speakers |
| USB Connectivity | USB Type-C |
| Apple Pencil | Pencil 2 |
| Keyboard | Magic keyboard |
| Storage Capacity | 64GB, 256GB |
Apple iPad Air 4 Design & Display
The iPad Air 4 (2020) borrows most of its updated design from the iPad Pro just as expected. Now this means that it comes with slim bezels at the edges, no Home button, and a single rear camera. Also, the screen uses Apple's Liquid Retina technology, which is a 'fancier' LCD. It boasts of 2360 x1640 resolution and measures 10.9" across. If you stack up iPad Air 4 vs iPad Pro in this regard, iPad Pro offers a bigger overall display.
It's also worth saying that iPad Air 4 (2020) is the first of its kind with a bottom-placed fingerprint sensor. Other iPad models have sensors blended with the front Home button. Plus, it comes with a USB-C port for making your data-sending and charging process faster and more efficient.
Apple iPad Air 4 A14 Bionic Chipset
This is where the debate between iPad Air 4 vs iPad Air 3 is finally put to rest. That's because iPad Air 4 2020 packs the advanced A14 chip architecture under the hood, which is something that we also expect to see in the upcoming iPhone 12. Compared to iPad Air 3's older A12 chip, A14 chip is around 40% faster when processing data and 30% quicker in GPU intensive apps. Now that's a giant leap forward from Apple till date.
Like the iPad Air Pro, iPad Air 4 (2020) doesn't present any significant changes in terms of camera megapixels. It comes with a 7MP front Facetime camera that can capture 1080p full HD videos and Smart HRD. Also, it's fitted with a 12MP back camera that can record 4K videos at 60 frames per second and 1080p clips at 30 frames per second. And best of all, iPad Air 4 features an advanced video stabilization.
Apple iPad Air 4 Apple Pencil and Magic Keyboard
Let's jump to accessory compatibility where there are massive boosts and improvements. Like all fourth-generation iPads, the iPad Air 4 (2020) offers support for Apple Pencil and Smart Keyboard. Here, iPad Air 4 will enjoy compatibility with the intelligent second-gen Apple Pencil 2 and Magic Keyboard. The Pencil is smooth and responsive enough as the lovely Magic Keyboard offers an excellent form factor and killer performance. But the positives aside, these two accessories can be pretty expensive for many.
Apple iPad Air 4 with iPadOS 14
The iPadOS 14 will give iPad Air 4 users an improved computer-like experience with its pull-down menus and sidebars. Also, you'll now enjoy Scribble on your iPad, which allows you to handwrite texts directly using the Apple Pencil. I find this feature very progressive for iPad users because you can now reply to messages, emails, or even search the web fast and easy.
Even better, your Safari web browser will henceforth translate websites to up to seven different languages. Not only that, but the browser will also come with enhanced security and privacy features such as identifying weak user passwords. And lest I forget, the iPadOS 14 will come with a refreshed Home Screen with redesigned Today View widgets, just like on the iOS 14.
Part 4. Apple iPad Air 4: iPadOS 14 Compatibility

Obviously, the iPad Air 4 will be running on the latest iPad OS – iPadOS 14. So, instead of going all out to purchase the brand new and expensive iPad Air 4, you can merely upgrade your iPad and enjoy the latest iPad software features. Lucky for you, Apple has confirmed that the upgrade will be available on most iPad models starting from iPad Air 2 or newer to iPad Air Mini 4 or later.

Below is a full list of iPadOS 14 compatible devices:
iPad Pro 12.9" 2020/2018/2017/2015
iPad Pro 11" 2018/2020
iPad Pro 10.5" 2017
iPad Pro 9.7" 2016
iPad Mini 2019
iPad Mini 4 2015
iPad Air 2019
iPad Air 2 2014
iPad 2017/2018/2019
Final Verdict
Apple iPad Air 4 (2020) might not come with lots of improvements, but you'll still find it as a worthy iPad Air 3 upgrade. Although both come with sharp displays and USB-C port support, the iPad 4 boasts of a powerful AI4 processor that propels it to a different league. That makes the iPad perfect for tasks such as photo editing, video editing, playing games, and so on. So, it's evident that an OS upgrade alone won't save your skin.
Tip: After purchasing and setting up your iPad Air 4, you'll need to fill it up with data and media files. That might be your favorite music or videos saved on your computer. But with Wondershare UniConverter, all your file transfer worries are over. After installing it, you can transfer files from your desktop to iPad or vice-versa in a single click.
Below is how to use it to transfer files from desktop to your iPad:
Step 1: Connect your iPad
Download, install and run Wondershare UniConverter on your PC. After that, use your iPhones USB cable to connect it to your computer. Now go back to the desktop app and click Toolbox before clicking the Transfer function.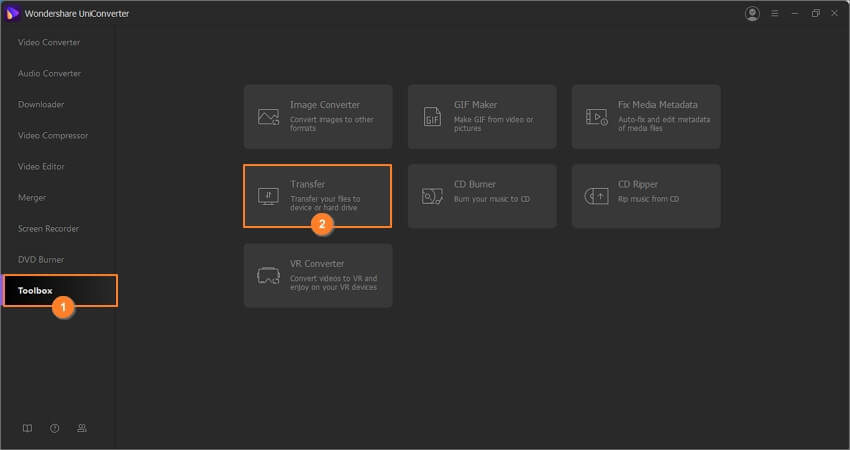 Step 2: Import files
Open your file location on your computer and then drop them on the Transfer window. Alternatively, click the folder icon on the top-left corner to open your local files.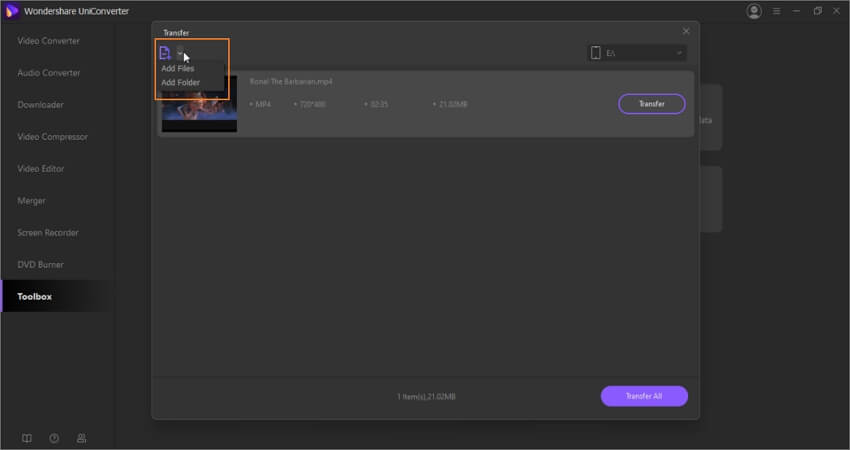 Step 3: Begin transferring
Open the drop-down list on the top-right corner and then choose your iPad's name. Finally, click the Transfer All button to begin exporting multiple medial files to your iPad in a second. Note that you can use the same method to backup your iPad data on your computer.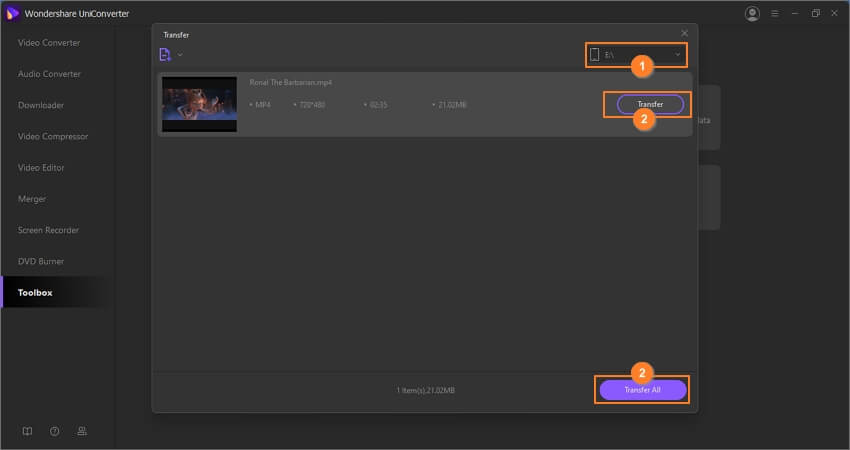 Wondershare UniConverter
Directly convert videos to MP4, AVI, MKV, and other 1,000 formats without quality loss at 30X faster speed.
Convert videos to devices such as iPhone, iPad, iPod, and Android phones directly.
Edit videos with advanced video editing functions, like trimming, cropping, adding watermarks, subtitles, etc.
Download/record videos from YouTube and other 10,000+ video sharing sites.
Burn videos to DVD or Blu-ray disc to play with your DVD player.
Support additional functions like Video Compress, VR Converter, GIF Maker, Fix Video Metadata, etc.