Audiophiles will probably be eager to know what's in store for them during this year's iPhone 12 announcement. Well, there's some good news because the firm just released the advanced Apple HomePod Mini. Considered the smaller 'brother' of the original HomePod, this smart speaker delivers a handful of new features. So, let's forget about the recent Google Nest Audio for a while and unpack the brand new HomePod Mini.
Part 1. Apple HomePod Mini: Release Date and Price
Let's start with the Apple HomePod Mini release date, which was on October 13, 2020, at the High Speed event. However, this device will become available on November 16, 2020, just in time for that irresistible holiday discount. As for the pricing, the smart speaker will start retailing at $99/£99, which is hundreds of dollars cheaper than the original HomePod ($349/£319). So be on the lookout for jaw-dropping Apple HomePod deals.
Below is a full price and release date breakdown:
Apple HomePod Mini release date: October 13, 2020.
Apple HomePod Mini pre-order date: November 6, 2020.
Apple HomePod Mini shipping date: November 16, 2020.
Apple HomePod Mini price: $99/£99.
Part 2. Apple HomePod Mini: Design & Build Quality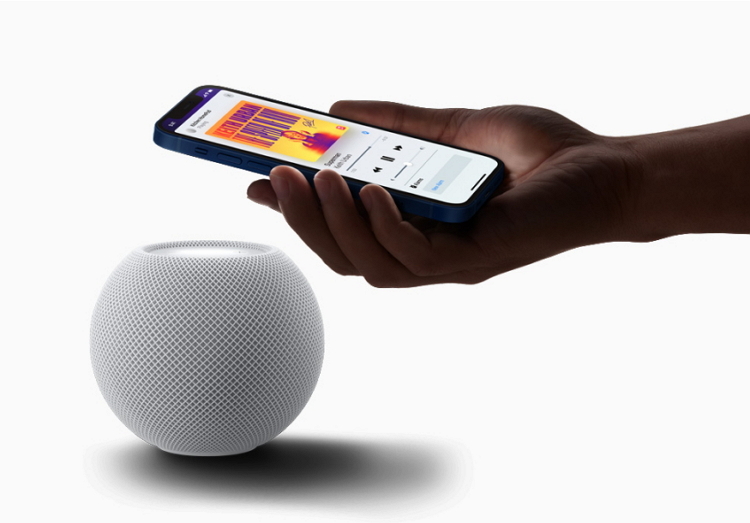 As the name suggests, the Apple HomePod Mini is significantly smaller than its predecessor. It stands at 3.3 inches tall and 3.9 inches wide. Now that's two times shorter than the original HomePod, which is 7 inches tall. However, they share the same design elements, like the White and Space Grey color options and the mesh fabric. At the top, you'll find a touch-sensitive display with the volume controls. The display indicates the Siri waveform and music playback controls. That's just about it!
Part 3. Apple HomePod Mini vs HomePod: New Features & Specs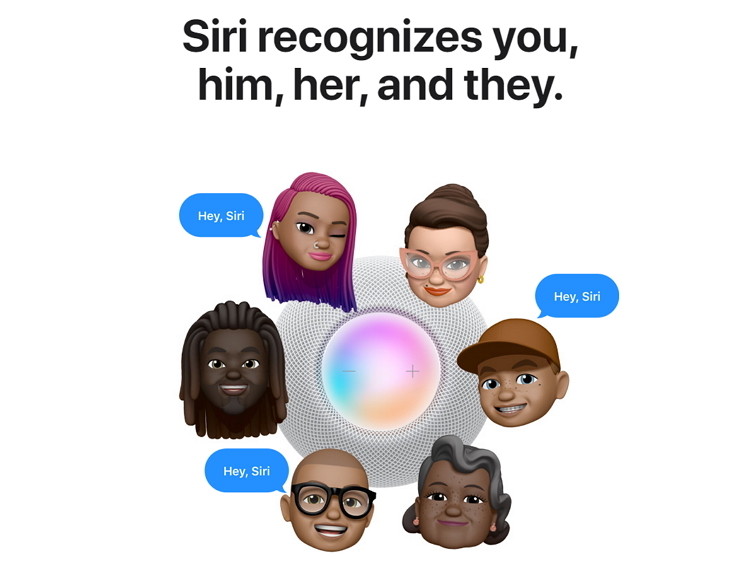 So, what qualities does the Apple HomePod Mini spot? Quite a lot! According to Apple, this smart speaker delivers a rich, detailed sound experience, even at peak performance. It boasts dual passive radiators and a full-range driver for a crisp high frequency and deep bass. Like the original HomePod, it also supports an acoustic waveguide for directing the sound down and outwards. Apple says this feature will create an immersive 360-degree sound field. In short, you can place it anywhere around the room without sacrificing sound. You can even create a stereo pair with a dual HomePod Mini speaker setup.
Under the hood, the intelligent Siri voice assistant controls things like never before using the four-microphone setup. You can ask Siri to do virtually everything, ranging from playing tracks from Apple Music to finding your misplaced iPhone 12 or iPad Air 4. According to the manufacturer, the new Siri can tailor music playlists and podcasts based on up to six family members' voices. So, your mom's personal request won't show up in your suggestions.
Unsurprisingly, you can also sync the Apple HomePod Mini with multiple Apple devices using the Apple Home app. After setting up the HomePod Mini, it will be added to your Home app automatically. After this, you can have full control over all your Home Kit devices. You can answer calls, cast Apple TV music to your speaker, listen to music from your Mac, turn on/off the lights, and so on. Moreover, you can use the Intercom feature to communicate with multiple HomePod Minis around the house. Just ask Siri to post a message to a specific room or the whole house, and everyone will respond quickly. It doesn't get any simpler.
| Specs | Apple HomePod Mini | Apple HomePod |
| --- | --- | --- |
| Starting Price | $99 | $299 |
| Size | 3.3 x 3.9 (h x w) | 6.8 x 5.6 (h x w) |
| Weight in pounds | 0.76 | 5.5 |
| Colors | Space Grey, White | Space Grey White |
| Speakers | Dual passive radiators + full-range driver | Custom amplifier + high-excursion woofer |
| Microphone | 4 | 6 |
| Connectivity | Bluetooth 5.0, 802.11n Wi-Fi | Bluetooth 5.0, 802.11n Wi-Fi |
| Processor | S5 | A8 |
Part 4. Apple HomePod Mini vs. Google Nest Audio Speaker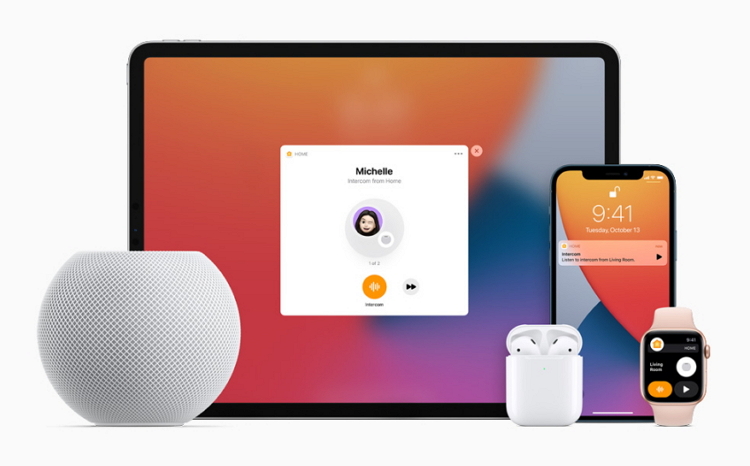 The entry of Apple HomePod Mini has complicated things a little bit for the brand new Google Nest Audio. So, which is the premium device between the two? For starters, the Google Nest Audio price tag is similar to the HomePod Mini at $99. However, the Nest Audio lands the first knock-out punch, thanks to the more advanced Google Assistant. But it's important to note that the Siri integrates better with iPhone services like messaging. The Assistant, on the other hand, works smoothly with Gmail, Calendar, and search services. But all said and done, it all boils down to your preferred brand and style.
The Bottom Line
With a $99 starting price, the Apple HomePod Mini is sure to take the market by storm. I find it the best smart speaker if you're a fan of the Apple Ecosystem. With it, you can run your Apple smart home like a pro. However, Google Ecosystem fans should look the other way towards the Nest Audio. And with the Amazon Echo (2020) about to launch on October 22, the battle for premium smart speakers is just about to start. So far, so good for the HomePod Mini!
Tip: With your HomePod Mini speaker all but bagged up, it's paramount to have an excellent music playlist on your iPhone. However, music files come in multiple formats and sizes. That's why I recommend using Wondershare Online UniConverter to compress and convert music tracks on-the-go. It's simple to use, ad-free, and support practically any audio file format.
Below is how to use it:
Step 1. Launch the Audio Compressor
Use your favorite web browser to launch Online UniConverter. Now open the Audio Compressor tool under the Online Tools tab.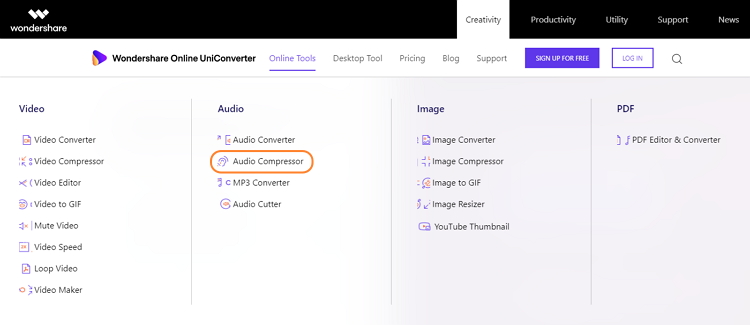 Step 2. Upload and customize audio
Next, tap the Choose Files button to upload your music file. Proceed to choose an audio quality by bitrate and target format. For a smaller file size without sacrificing quality, choose MP3.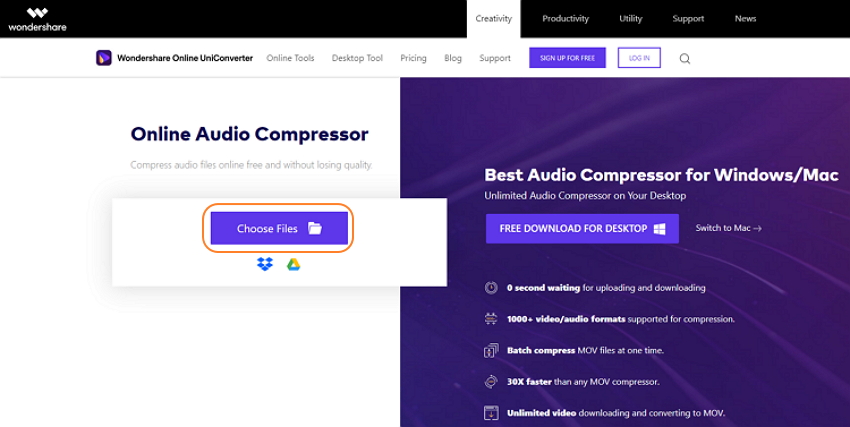 Step 3. Compress audio
Finally, hit the Compress button to begin compressing your audio file. Download it and enjoy your music.