GoPro has been one of the leading action cam companies in the market where they have been introducing extremely productive and state-of-the-art professional cameras that are utilized for capturing extremely proficient 4K videos and even 8K videos in their latest models. They have taken a great share of the market with their impeccable campaign, the HD Hero series, where they have focused on taking performance to greater bounds than the actions cam were in before GoPro.
GoPro Hero 4 Black came as one such model that changed the dynamics of action cams and their usability. This article discusses this GoPro Hero series model in detail and gives users an overview of how this model turned out to be known as the "most advanced GoPro" ever designed. However, if we compare the price of this model with its predecessor, this camera came as a superior and more exotic version of GoPro cameras. It integrated many professional features and characteristics along with varied processing, with a pricy tag.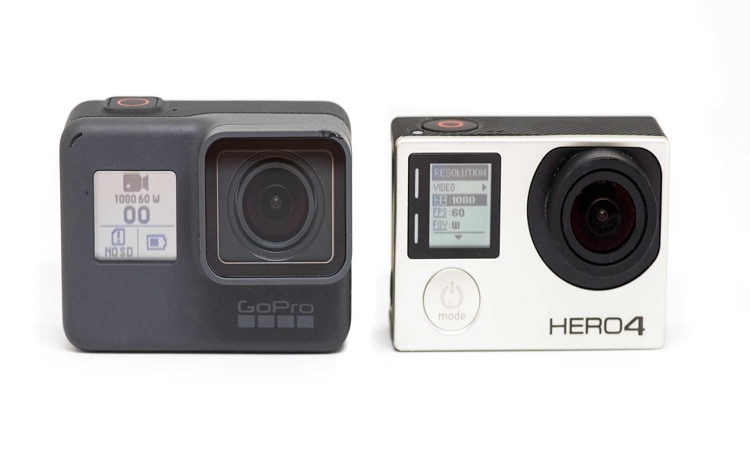 GoPro Hero 4 Black
Video Resolution: 4K (3840x2160) at 30/25/24fps / 1080p at 120/90/60/50/48/30/25/24fps | Photo Resolution: 12MP | Weight: 89g (152g with housing) | ISO Range: 400-6400 for video, 100-800 for photo | Connections: Mini USB, Micro HDMI, MicroSD (up to 64GB) | Photo Burst: up to 30 fps | Battery: Li-ion 1160mAH
Price: $399.99
Purchase Link: Amazon
The GoPro Hero 4 was launched in two different flavors, which were much more different than just the color variance. Apart from being separated from being silver and black, the silver-colored action camera was much cheaper than the black edition that was launched with the objective of providing more exposure to people with top-notch features. What actually has made the black version of the GoPro Hero expensive is what is provided to users from the inside i.e., its features that allow a highly-powered 4K video production at 30fps. It also records 1080p videos with a Slo-mo enabling at 125fps.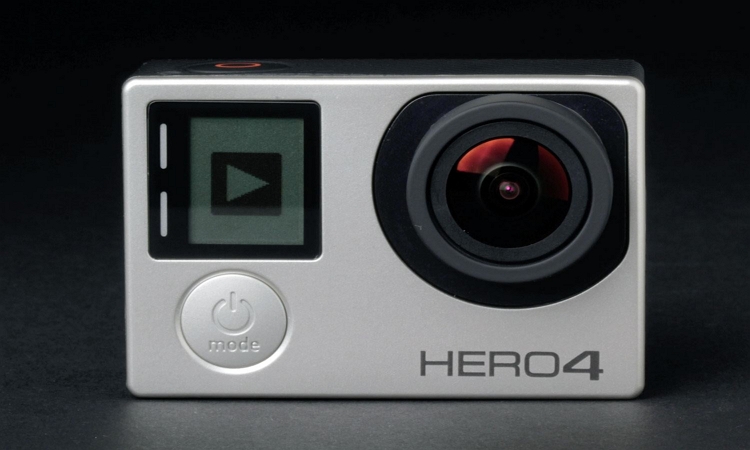 The new GoPro came with very different design structures that made different parts of the previous version outdated for being utilized in the new GoPro Hero version. The battery section was completely changed into a size that could hold batteries equivalent to that of full-sized cameras and camcorders. The positioning of the activity or recording lights has been changed too, where they have been brought to the side of the screen from the front.
The side button has been covered with a considerable change if we focus on the previous versions and designs. From being just a Wi-Fi activator, the side button now acts as a spanner icon that delivers a new contextual sub-menu on the screen, which allows the navigation through settings easier. This spanner mode offers different features with a single button where a long toggle can activate the Wi-Fi mode. At the same time, a press during recording triggers the Hi-Light tag for allowing editing to get easier. However, all these changes came with a minimal change in the design of the GoPro body.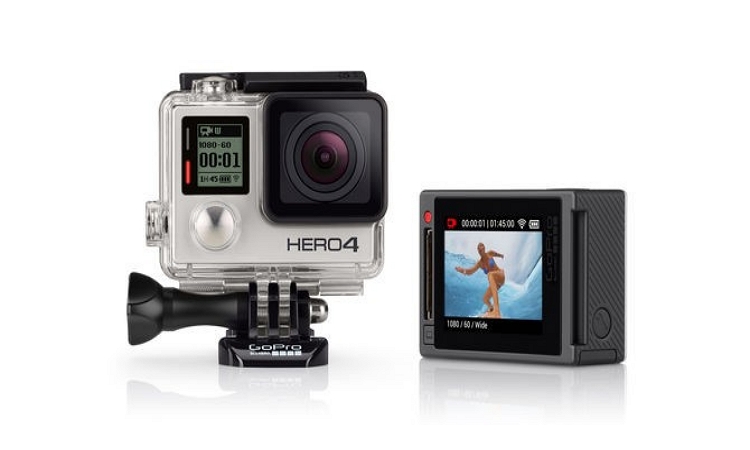 The GoPro Hero 4 Black came with a QuickCapture feature that starts filming at a single press, even during off-times. This allows a very swift feature for videographers to capture the footage with ease, along with quality assurance. The lesser fumbling makes them get into the right mode. Additionally, this version tends to provide its users with an auto-flipping screen during the recording of the footage. Users do not have to manually flip that screen while recording with this feature and allow getting more creative while capturing the perfect shots for the video.
The Hero 4 Time-Lapse is something that requires extreme appreciation. By producing extremely high 2.7K or 4K time-lapses, users were provided with the option of getting themselves free from manually compiling hundreds of frames to develop a good time-lapse. This GoPro version doesn't leave behind any detail that could tamper the video creation and provide users with a very detailed feature that has the ability to make video recording very easy and creative. This action cam can be easily connected with associated devices with the help of Wi-Fi, either Android or iOS, for having a remote live view of the complete scene. This ensures possibility and usability to its users by presenting smart features that make video recording any easier process to execute, unlike other existing GoPro Hero series models and other action cams.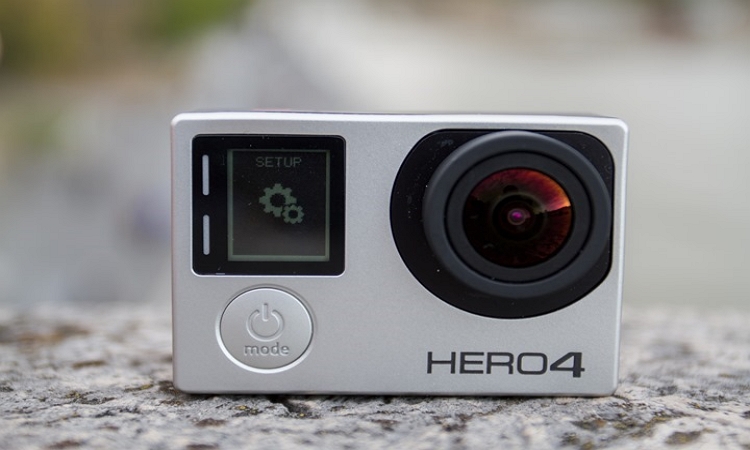 The black version of GoPro came with higher video qualities for its users. Where they improve their quality with every launched product, this product provided a very sharp and bright exposure with extreme detailing. The auto-exposure and transitioning were effectively scaled onto the camera, and quick adjustments allow users to record videos up to 4K resolutions easily. The Black's capabilities are quite unmatched in the market, where it comes as a very considerate option of the semi-pro to pro-level market. However, users who are not interested in filmmaking and are using it for beginner purposes can also suffice with their features at maxim. With a varied option in selecting the frame, exposure variations, rate, and formats; GoPro presents a very detailed option for users while selecting onto the best action camera that suits their needs and requirements.
GoPro provided a very sleek camera with a 64GB MicroSD card slot and mini-USB ports for connectivity solutions. Users could even attach external USB microphones and Micro HDMI port for audio and video outputs. The battery, though it had a changed design, still came with much equivalent time parameters as in the previous versions. Thus we can consider that this GoPro Hero version was far more advanced than any other existing Hero model, making it 300 pounds expensive than any other video camera.
Summary
This video camera presented by GoPro is surely a very professional filmmaking tool that could help users capture almost everything with extreme quality and efficiency. This article provides a detailed overview of these features to its users.