Canon has been among the most trusted brands in camera products. They have been producing explicit designs and integrating state-of-the-art features in their models. Every new model in cameras presents a new direction for individuals to test their camera skills. Canon 7D is one such example in DSLR cameras that came out to be regarded as the most popular digital camera among photographers and semi-professionals. This camera presented an advanced class in DSLR and Canon cameras and with such impressive features in its bank; this camera featured many improvements that were common among many DSLR cameras in the past.
These were followed by a list of additional improvements that provided a fiery touch to the camera with significance. It allowed people to have a more distinguished and coherent experience with the camera than ever before. This article thus discusses the features of the Canon model in detail. It provides users with a list of specifications that would help them understand the breakthroughs provided by this model and help them find the best camera that would suit their needs to the fullest.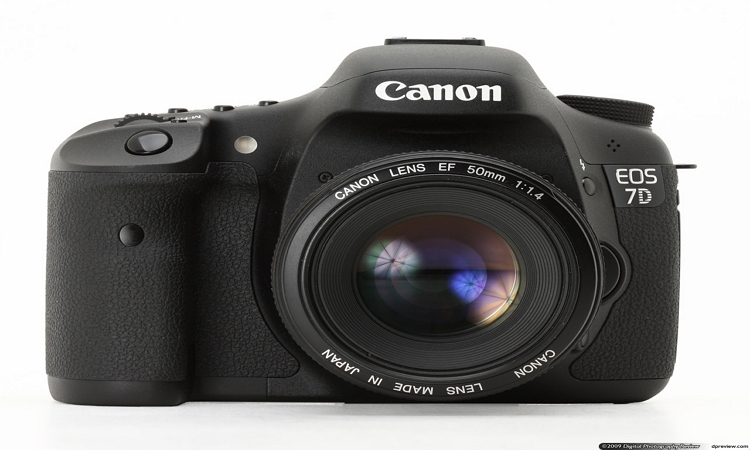 Canon 7D
Type: Digital, AF/AE single-lens reflex camera with built-in flash | Total Pixels: Approx. 19.0 megapixels | Image Format: 22.3 x 14.9 mm (APS-C size) | Aspect Ratio: 3:2 (Horizontal: Vertical) | Image Format: Still: JPEG, RAW (14-bit, Canon original), sRAW, mRAW, RAW+JPEG / Video: MOV (Image data: , Audio: Linear PCM) | Color Filter System: RGB primary color filters) | Compatible Lenses: Canon EF lenses including EF-S lenses (35mm-equivalent focal length is approx. 1.6x the lens focal length) | Color Space: sRGB, Adobe RGB | AF Points: 19-point all cross-type AF (f/2.8 at center: Dual Cross Sensor) | Picture Style: Standard, Portrait, Landscape, Neutral, Faithful, Monochrome, User Defined 1-3 | AF Working Range: EV -0.5-18 (at 73°F/23°C, ISO 100) | Shooting Modes: Still photo shooting and video shooting | Shutter Type: Vertical-travel, mechanical, Electronically-controlled, focal-plane shutter | Monitor Size: 3.0 in.| Drive Modes: Single, High-speed continuous, Low-speed continuous, and Self-timer (10 sec. self-timer/remote control, or 2-sec. self-timer/remote control) | Metering Modes: Evaluative metering with the image sensor (still photos) / Center-weighted average metering (video) | LCD Type: TFT color, liquid-crystal monitor | Monitor Pixels: Approx. 920,000 dots (VGA) | Battery: One Battery Pack LP-E6 / AC power can be supplied via AC Adapter Kit ACK-E6 / With Battery Grip BG-E7 attached| Weight: Approx. 28.9 oz./820g (body only)| Power Saving: Provided. Power turns off after 1, 2, 4, 8, 15 or 30 min | Dimensions: Approx. 5.8 x 4.4 x 2.9 in./148.2 x 110.7 x 73.5mm
Price:$1399
Purchase Link:Amazon
The Canon EOS 7D provided users with its self-designed APS-C size CMOS sensor that captures images at a high-quality 18.0 Megapixels. Capturing high-resolution has never been made this easy. Users can even generally edit the images and crop them for enlargement without concern over the loss in detail since it is being taken care of by the camera. The CMOS sensor assures a smooth photo at the highest sensitivities due to its noise reduction. A dual DIGIC 4 Image processors are present in the camera that are viably used for assuring the images being captured, processed, and saved onto their memory under a significant speed. The EOS 7D has made capturing images using its digital system easier. Its enhanced ability to capture and process data at 18.0 Megapixels at 8.0 fps along with the Face Detection Live Mode and many other features are effectively executed with the aid of the DIGIC 4 image processors.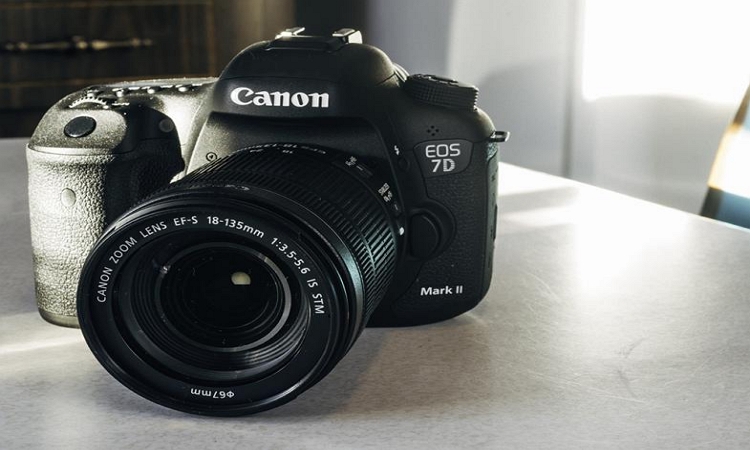 Shooting bright to dim light has always been easy with digital cameras. The Canon 7D has enabled users to shoot pictures in brisk dawns and bright afternoons while keeping the finest detail intact in the capture. Its enhanced, low noise and highly sensitive optimization provide a perfect environment for pictures to be captured in with detail. A camera equivalent to Canon 7D price and specification isn't available in the market. Where many cameras fail in shooting action, EOS 7D allows 130 JPEG Large/Fine images and 25 RAW images at the lowest rate of 8.0 fps. With its impressive shutter combined with the excessive electronics of the camera, it makes sure that the execution of the task has been performed with an instant response while keeping high-performance credibility. Thus, this camera can be the best option while considering capturing moving objects with clarity.
The upgrades offered at Canon are more impressive and eye-catching. The upgrade of EOS 7D with the new Firmware Version 2.0.X helped the camera gain major feature enhancements with more impressive performances. Among these upgrades, the most important features include the higher maximum burst rate for continuous shooting, a definable limit maximized for ISO settings, compatibility with a GPS receiver GP-E2 and a few audio adjustments. It is packed with Canon's most effective technologies of the AF system. Over the course of 19 high precisions, cross-type AF sensors can be automatically connected or manually attached for handling the worst blurred situations with ease. The AF feature in Canon's model has been improved with the dual diagonal cross-type sensors, which are centered at f/2.8 and f/5.6 along with AF area selection modes for matching the situation the camera is set under for capturing.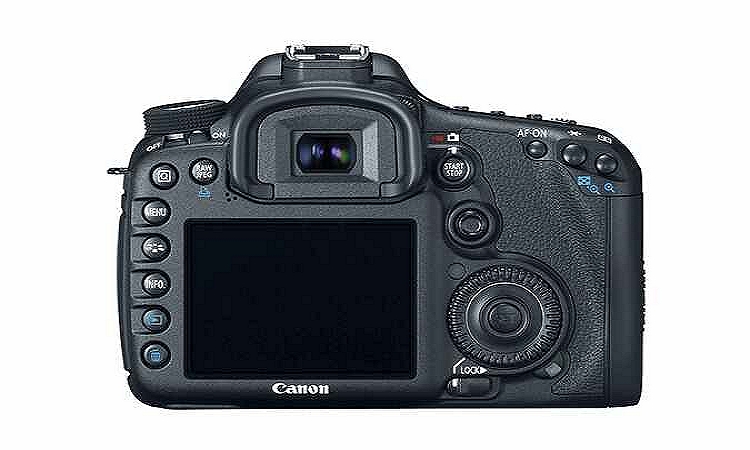 The camera has been followed up by various additional upgrades, including faster scrolling of the magnified images and quick controls being offered during playback. The camera has also been connected with an in-camera RAW image processing. It also allows users to resize and change ratings of their JPEG images, making it more efficient than before.
Summary
This article provides an overview of the EOS 7D of Canon, along with a description of their effective specifications for allowing users to grab onto the best camera that could suit their needs.