Gone are the good old days of using corded headphones. Today, there are plenty of wireless headphones and earbuds that deliver excellent sound quality, thanks to Bluetooth and Wi-Fi technology. Some of them even offer nifty features such as AI voice assistants and active noise cancellation. But because the market is filled with lots of options, making a choice can be a pretty daunting task. So, regardless of your budget, you can make a pick from this list of seventeen Bluetooth headphones.
Features:
Siri voice assistant.
Active noise cancelation control.
Sweat and water-resistant construction.
Up to 24-hour battery life.
Apple AirPods Pro packages all the critical features of a modern headphone into a smaller earbud. To begin with, it comes with a modern, functional design with easy controls. For its size, it's surprisingly effective in canceling background noises as you make that critical phone call or enjoying music. In addition to that, you can manipulate the smart Siri by just saying, Hey, Siri.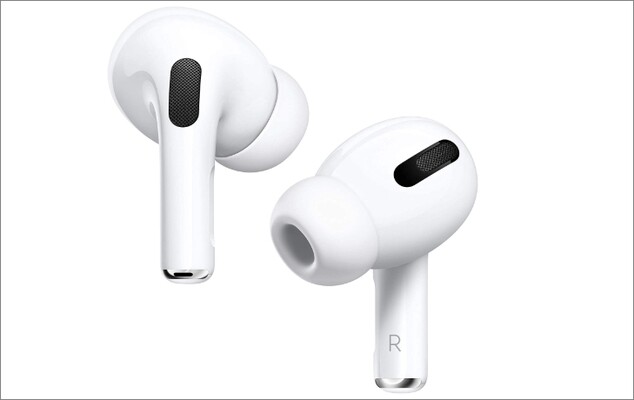 Samsung Galaxy Buds+ Plus
Features:
Up to 22 hours of battery life.
Compatible with both iOS and Android.
Internal and external microphones.
Customizable commands.
With a price tag of around $150, these Android/iOS compatible earbuds are a great buy considering the features. One, they are designed to perfectly fit your ears, thereby isolating you from ambient noises completely. Two, the 2-way dynamic booster driver and speaker system ensures that you enjoy crisp high notes and powerful bass. Three, it's easy to control. You can even customize your commands giving you're the ultimate command of your smartphone. And four, the Samsung Galaxy Buds+ Plus is Alexa, Siri, and Bixby controllable.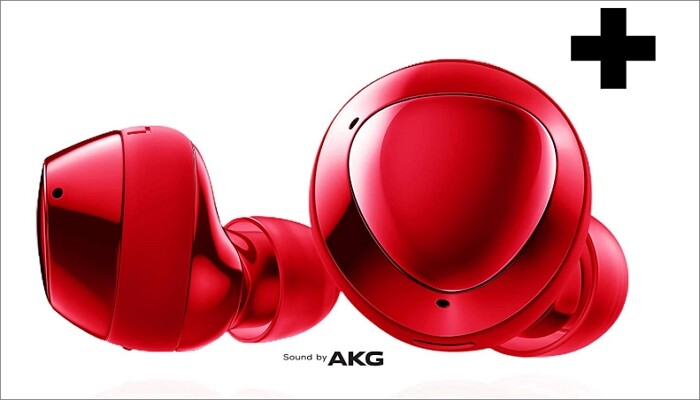 COWIN E7 Active Noise Cancelling Headphones
Features:
Professional active noise-canceling technology.
40 mm drivers.
Built-in microphone.
Comfortable protein earpads.
If you're not a fan of the tiny earbuds, check out the COWIN E7 Active Noise Cancelling Headphones. These headphones are comfortable on the ear due to their super-soft protein earpads. To add to your comfort, it features Bluetooth 5.0 support and active noise cancellation with high-quality inbuilt microphone technology for making calls. All these features combined, you can comfortably use the COWIN E7 Active Noise Cancelling Headphones for hours without bothering your phone's controls.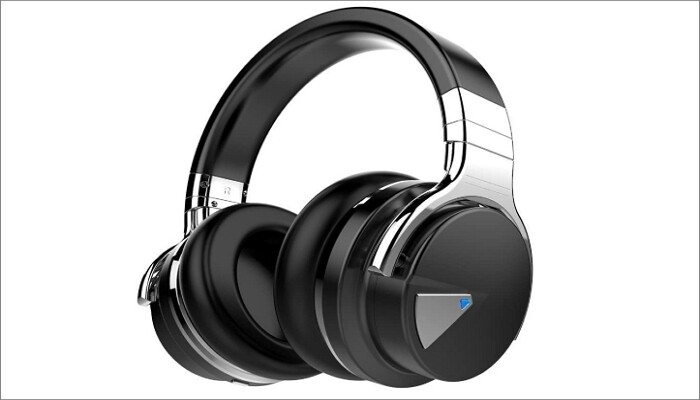 Powerbeats Pro Wireless Earphones
Features:
Playback time of up to 9 hours.
Adjustable and secure ear hooks.
Sweat and water-resistant.
Compatible with Android and iOS.
You probably know a thing or six about Powerbeats headphones by Dre. Well, this iconic headphone brand also offers sleek-looking earphones such as the Powerbeats Pro Wireless Earphones. It is powered by the famous Apple H1 headphone chip and Class 1 Bluetooth for a high-quality wireless sound. The construction is also water-resistant and features comfortable ear hooks, making it perfect for outdoor athletes. Not to mention the 9-hour battery life.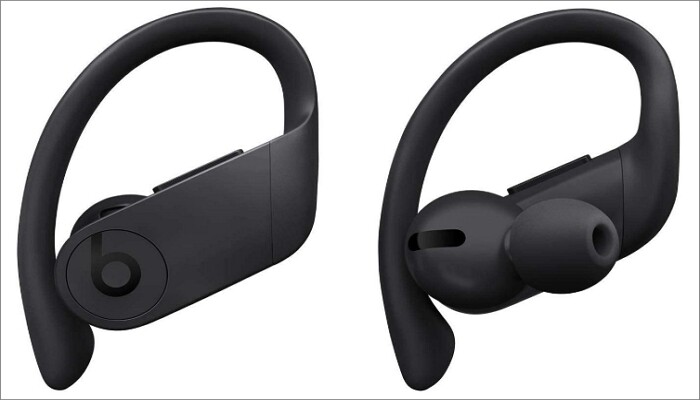 Sony Noise Cancelling Headphones WH1000XM3
Features:
Alexa enabled.
Up to 30 hours of playtime.
Foldable design.
Digital noise cancellation.
Don't be intimidated by the hefty price tag of these over-ear headphones because they are worth every coin. For starters, you'll enjoy a foldable design for easy portability and stylish looks. Also, the WH1000XM3 features a voice assistant to help you take charge of your phone calls, playlists, smart home devices, and more. And if you're out of battery, you can exploit the Quick Charge feature, which enables you to charge it for only 10 minutes and get up to a whopping 5 hours of playback.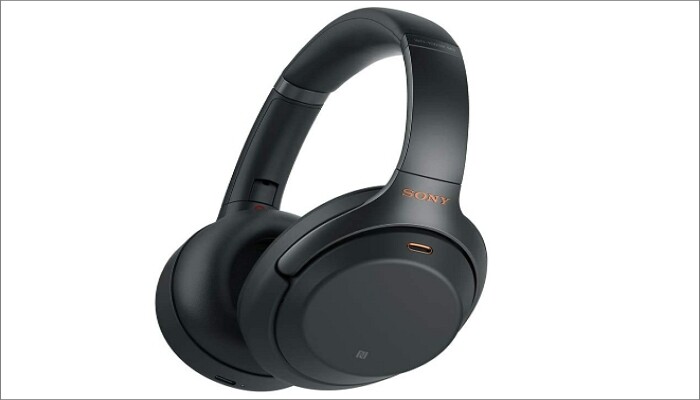 Bose Noise Cancelling Wireless Bluetooth Headphones 700
Features:
Alexa and Google Assistant-enabled.
Powerful noise-canceling technology.
20-hour battery life.
Built-in microphone system.
Going neck-to-neck with the Sony WH1000XM3 in terms of features and price is the Bose 700. These powerful headphones feature a stylish design with a sleek finish that will make you look like a celebrity superstar. That aside, the Bose 700 Wireless Headphones feature a powerful ANC technology for unrivaled noise pickup and excellent sound quality. You can even choose to let ambient sounds in or personalize the environment with its 11 noise-canceling control levels. Further, you can access the Alexa or Google Assistant via a simple button press.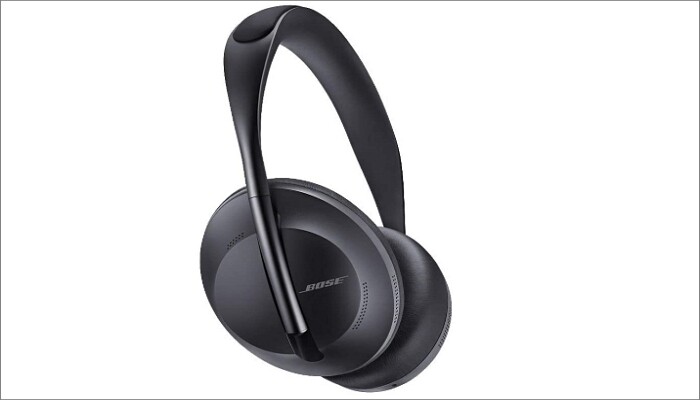 Bose QuietComfort 35 II Wireless Bluetooth Headphones
Features:
Alexa enabled.
ANC technology.
Built-in dual microphone.
Customizable controls.
The Bose QC 35 II is another wireless headphone with the all-important voice assistant feature. Here, you can call on Alexa to adjust ambient noise levels, make calls, read news, access music playlists, and more. It also has a dual-microphone system for hands-free calling even in noisy surroundings. I'm also a fan of the Bose Connect app, which ensures that you get all future software updates, manage Bluetooth connections, share music, and control ambient sounds.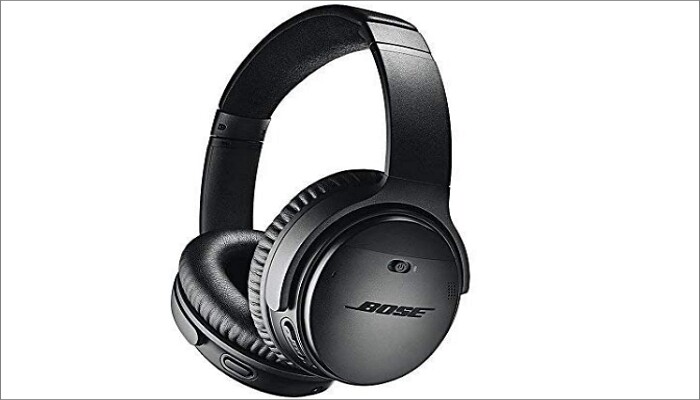 Features:
Waterproof construction.
58 mAh battery capacity.
Dual microphones.
Siri and Bixby voice commands.
Still searching for earphones that are difficult to notice when outdoors? Try the Galaxy Buds. These earbuds feature a small, stylish construction that will blend nicely with your ears. They are also waterproof, making them perfect for your outdoor activities. Construction matter aside, the Galaxy Buds deliver solid bass sound with volume control for giving you a wide range of options. You'll also enjoy a battery life of up to 6 hours.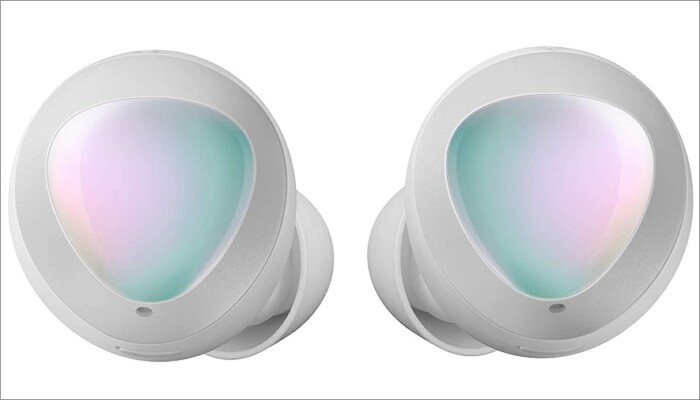 COWIN E7 PRO [Upgraded] Active Noise Cancelling Headphones
Features:
Professional ANC technology.
45 mm drivers.
Soft ear cushions.
High-quality inbuilt microphones.
Although some might be quick to dismiss the importance of colossal drivers, COWIN E7 PRO will prove you wrong with its beastly sound quality. The 45 mm drivers ensure that you get a deep, accurate bass response of up to 85 dB. Still, on the sound quality, the ANC technology works well in both wireless and wired modes. You'll also get high-quality microphones for seamless calls and a Bluetooth 4.0 for a reliable connection. Another thing, the 800mAh battery delivers up to 30 hours of playback time.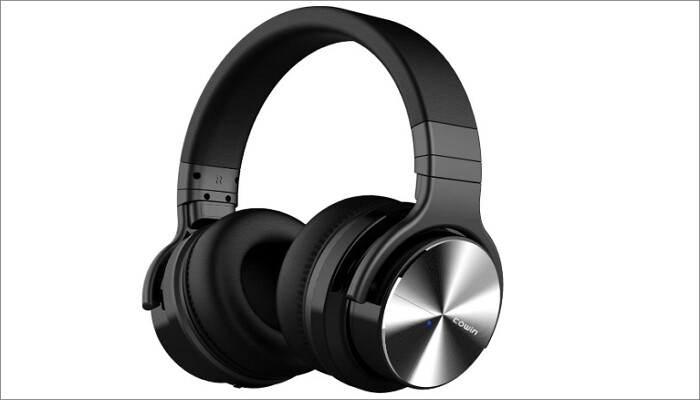 iLuv TB100 Rose Gold True Wireless Earbuds Cordless in-Ear Bluetooth 5.0
Features:
Compact and lightweight construction.
Advanced Bluetooth 5.0 technology.
Up to 6 hours playing time.
Button-less double-tap controls.
The iLuv TB100 is one of the best earbuds that you can find currently. It's wireless, ultra-light, and features a waterproof construction. With it, you'll enjoy crystal clear sounds with incredible clarity and accuracy. The advanced Bluetooth 5.0 technology also ensures that your devices are quickly and securely connected. Furthermore, the button-less touch control will help you manipulate calls and music without breaking a sweat.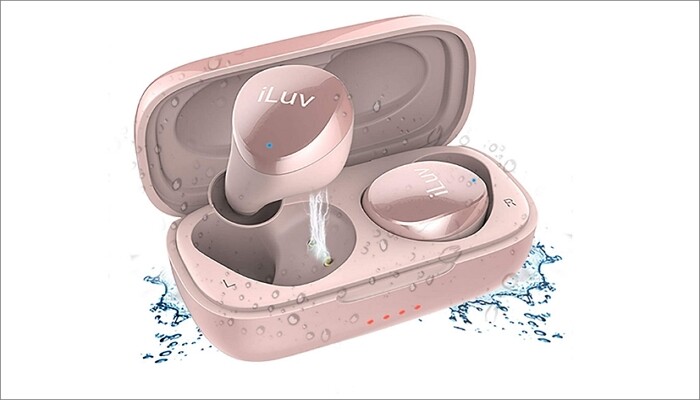 Features:
Alexa voice control.
Four microphone technology.
Customizable sound.
Up to 15 hours of battery life.
2-year warranty.
The Jabra Elite is undoubtedly a complete unit. That's because it features the unique 4-microphone technology that offers top-class call performance on any surrounding. Also, these wireless earbuds feature the smart Alexa and improved Bluetooth technology. Moreover, the Jabra Elite+ app will personalize your sounds, whether you're using an Android or iOS device.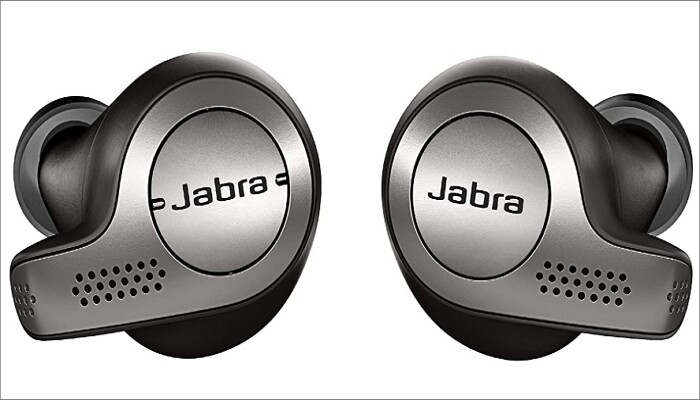 Anker Soundcore Life P2 True Wireless Earbuds
Features:
CVC 8.0 technology.
Up to 40 hours of playtime.
Waterproof construction.
Dual microphones.
Boasting of the advanced CVC 8.0 and dual microphone technology, the Anker Soundcore is certainly holding its own against the big boys. It delivers excellent vocal sounds, thanks to the graphene drivers and enhanced background noise suppression from the four microphones. It's BassUp technology also improved bass production by up to 43%, and the powerful batteries give you a 40-hour playtime. Lest I forget the IPX7-rated waterproof protection.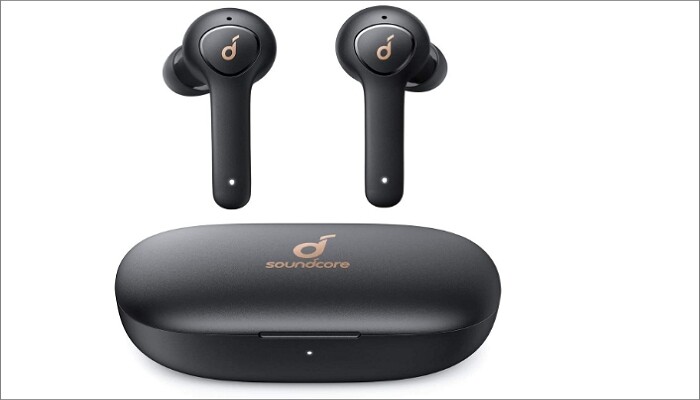 Bose SoundSport Wireless Earbuds
Features:
Enhanced Bluetooth and NFC connection.
Maximum of 6 hours of playtime.
Sweatproof construction.
Upgradeable software.
The Bose SoundSport Wireless Headphones are tailor-made for athletes with a rough regimen. That's because they use a soft waterproof silicone material and fitting construction. Also, the improved Bluetooth and NFC pairing technology ensures that you stay connected as you move around the gym. It doesn't stop there, though, because the inline mic enables you to take calls, control volume, and skip tracks on-the-go. However, these headphones can't play while charging.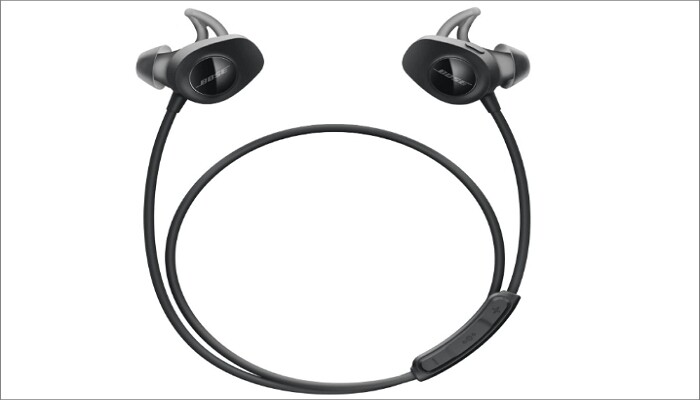 Beats Solo3 Wireless On-Ear Headphones
Features:
Up to 40 hours of listening time.
Built-in mic.
Apple W1 Chip.
Customizable fit.
Beats Solo3 is designed for sound and comfort. To start with the former, it features cushioned, on-ear ear cups to maximize your listening comfort. Also, these award-winning headphones feature reliable Class 1 Bluetooth connectivity and Apple W1 Chip, which offers fast charging, longer battery life, and improved Apple device compatibility. Remember that you'll enjoy a 40-hour playtime as well.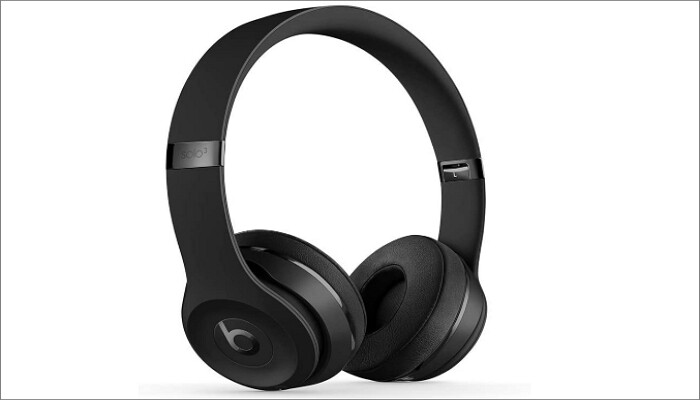 HyperSonic Wireless Earpods
Features:
Wireless charging.
6+ hours of playtime.
Advanced Bluetooth 5 technology.
Sport hooks design.
The HyperSonic Wireless Headphone is a true definition of a wireless earbud. Firstly, it comes fitted with improved Bluetooth 5.0 technology for a faster and more reliable connectivity. Secondly, it doesn't feature any tangled wires or recharging cables. This is what we call the True Wireless Hyper-charging that delivers up to 8 hours of playtime. And if you run low on power, the HyperSonic Charging Case will give you an extra 20+ playback time.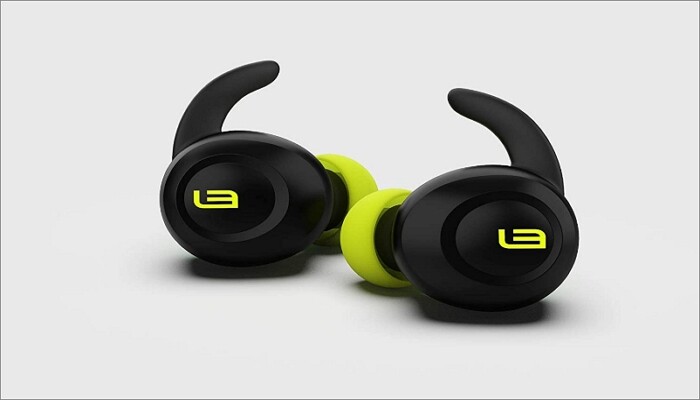 Bose SoundLink Around Ear Wireless Headphones II
Features:
Up to 15 hours of playtime.
9-meter wireless range.
Advanced microphone system.
Latest Bluetooth technology.
Nice controls.
The SoundLink Wireless Headphones II offers you an unrivaled deep, immersive sound that will create your own little entertainment world in seconds. The high-quality music is aided by Active EQ and TriPort technologies. As for your comfort, these around-ear headphones are fitted with soft, impact-resistant materials that are perfect for your day-to-day activities. You can also store them in the sleek protective casing when not in use.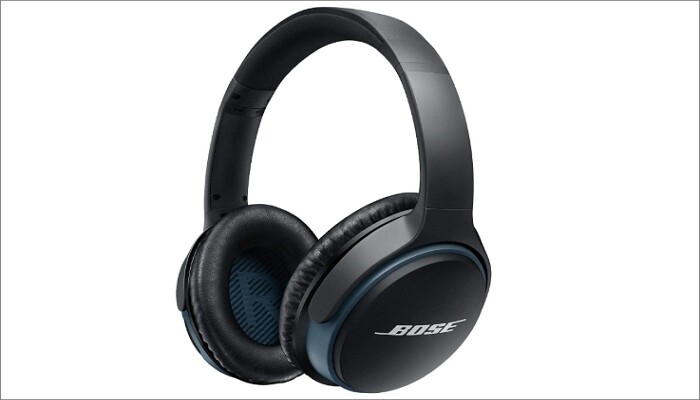 Skullcandy Sesh True Wireless In-Ear Earbud
Features:
Built-in microphone.
Active voice assistant.
Up to 10 hours of battery life.
IP55 water-resistant construction.
Indigo, Deep Red, and Black colors.
Finally, you can get the Skullcandy In-Ear Earbud, which comes with IP55 dust, sweat, and water-resistant rating. It features a robust charging case that packs up to 10 hours of playing time. To add to that, the active voice assistant will ensure that you take full control of your iPhone or Android device. You'll certainly like the design, sound quality, controls, and price tag of the Skullcandy In-Ear Earbud.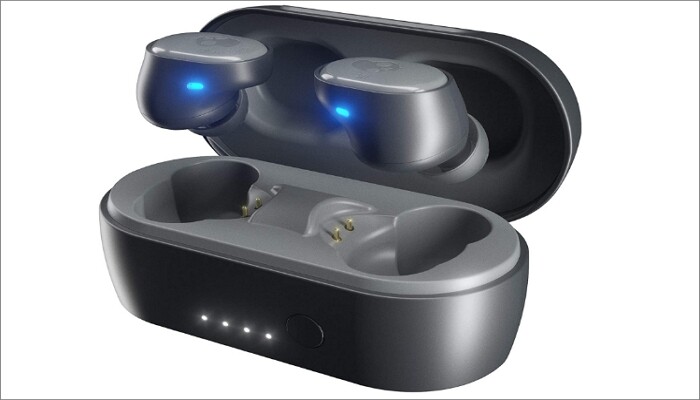 Final Thoughts
These are the best wireless headphones to spend your money on. If you're looking for something smaller and affordable, I suggest that you go for the Bluetooth earbuds. But if you want a complete package with ANC technology, longer battery life, and better sound quality, check out the over-head headphones. However, they will cost you a few extra bucks but they're certainly worth the hassle. So, it all boils down to your preference and budget.