Watching videos has become a significant source of entertainment. Previously, you needed to convert your video to a lower quality format for viewing on your mobile device, but these days all modern smart Android devices come with a Android video player.
However, if you want to find the one that works best for you, this article can help. I've compiled a list of popular video player apps for Android that will enhance your video viewing experience.
There are 5 useful video players For Android below. This list is not a priority. This is a compilation of the best Android video player apps. We recommend you choose according to your needs.
MX Player is a popular video player app for Android devices with a smooth and user-friendly interface. You can play almost any type of video with no problems. It has some beautiful features and the ability to decode a multicode.
It provides many plugin options with additional features. MX player supports subtitles. You can customize both front and back scrolling, video screen sweeps, zoom features, and more. The exciting thing is that you can enjoy the screen lock for kids here.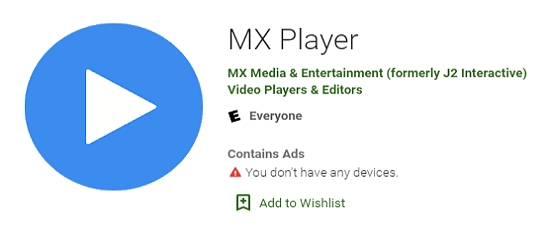 Main features:
Get excellent playback features.
Enjoy the audio boost.
Play the network stream.
Gets the variable aspect ratio.
You can easily lock the app to watch movies for kids.
Zoom in on the video using various swipe gestures and pinch options.
Features such as Forward / Backward, Text Resizing, Zoom In / Zoom Out, and Sign Control are available.
VLC is a free video player app for Android; you don't have to pay for it. Also, you don't have to pay for advertising. You can enjoy audio and video files here. It operates many different formats for smoother service. Adaptive Streaming, a network of media streaming and media libraries that support everything. Its multiple features and designs attract you. You can play multi-track audio and control gestures by volume. This is called a complete package for users of all levels.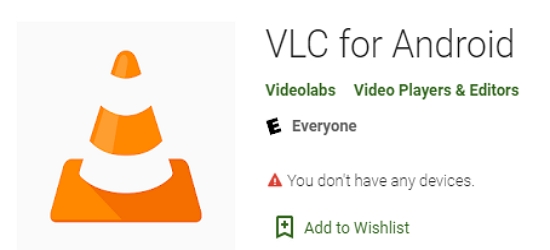 Main features:
You will find a beautiful set of 5 band built-in equalizers.
It's completely ad-free.
Don't worry if you buy the app.
It provides subtitle support, scrolls back and forth, text re-sizing size, and more.
Use gestures like zoom in and zoom out.
You can control the zoom on and off by swiping and pinching the screen.
Works with network shares, network streams, and drives.
VLC 360 supports everything from video to 8K formats.
Player Extreme is a video player with a built-in subtitle download. Stream audio directly from your PC or website and sync subtitles and videos. This acclaimed video player stores videos in private folders for added security. It can play videos in almost all formats. Easily control game progress, brightness, and volume. Save videos sorted by name, date, and size.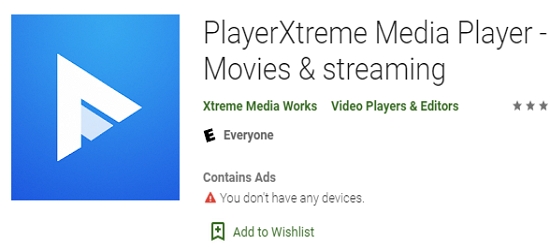 Main features:
The app supports almost all types of video files.
Players can stream all media on all devices.
You can sort photos, videos, and music.
Share music, photos, and videos with friends using social platforms.
Get online content with TED talk, NPR, resource utilization, and browser features.
You can add songs and lyrics here.
Players can play SMI, SRT, TXT SSA formats.
KMP Player is one of the best video player apps for Android. It supports a wide range of codecs and file formats. The library viewer automatically finds the files and is ready to provide cloud storage support, supporting subtitles, one-finger gesture volume control, brightness, and playback speed control.
Some repositories can be found on Google Drive. This video player also supports HD video. You can use it to watch movies on your laptop or PC from your mobile phone.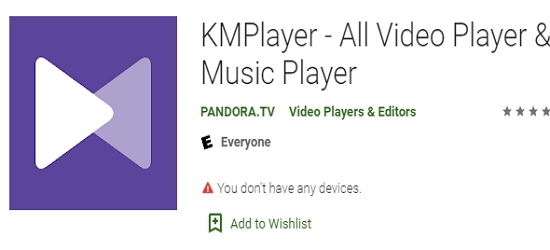 Main features:
It supports slow-motion playback.
Easy access using gesture support.
You can easily share media using KMP Connect. Bookmark your favorite videos, movies, and music.
Get subtitles suitable for mobile viewing.
Play 3D video locally and online due to 3D support.
Customize and control subtitles.
Provide seamless playback and enjoy multiple videos.
Get advanced audio processing capabilities for audio files.
XPlayer is the best master video playback tool. The app supports all video formats, including 4K and ultra video files. It also supports Chrome and most video codecs. HD video player for tabs and mobile phones. Reduces the stress of losing data. It has no Night Mode, Privacy Folder, and Banner Ads.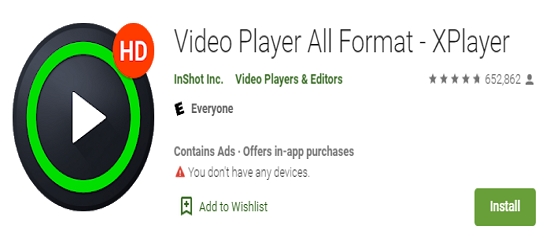 Main features:
The player can play in AVI, MP4, M4V, MKV, MOV, 3GP, RMVB, WMV, FLV, and many other formats.
You can play 4K with this video player.
Enjoy your videos on your TV with Chromecast.
This will speed up your hardware.
This is useful for those who download subtitles.
You can play any video in a pop-up window, background, or split-screen.
Get features like Quick Silent, Night Mode, Playback Speed, and more.
Easily share and manage your videos.
Summary
There are many video player apps in the digital marketplace. Each has its qualities and good qualities. There are many free and paid versions on the market, but the paid version is a little easier.The options are open, but you have to decide who you want. I hope this content helps you find the best video player app for you. Tell us your preference, share your opinion, opinion, suggestion.