TikTok effects make video creation more versatile on the app. That is because they spice up the video creation experience and give viewers the video creator's feeling. With these TikTok effects, you can give your video more warmth, different backgrounds, more sparkles, the effect of an earthquake, smoke, funny distorted looks to your face, and so on.
Some of the best TikTok effects you can use include the green screen effect, TikTok disco effect, cool guy, Portrait F3, tears on the face, double screen, bling-bling, Tiktok clone effect, etc.
This blog serves as a guide through the best effects on TikTok and step-by-step instructions on how to use them.
Part 1: What are the best TikTok effects in 2021?
TikTok effects change the way you appear in a video, creating a certain feeling in your viewers. When you use these effects on TikTok, you get to add or remove objects and scenes as you please. The process is a lot of fun, and the results are usually amazing.
Below is a list of our top ten best TikTok effects and what they look like:
1. Green Screen Effect: Green screen effect on TikTokis one of the most popular TikTok Video effects. It simply allows you to change your video background to any image or video you want. You can narrate a story using different backgrounds with the green screen effect, even from your camera roll.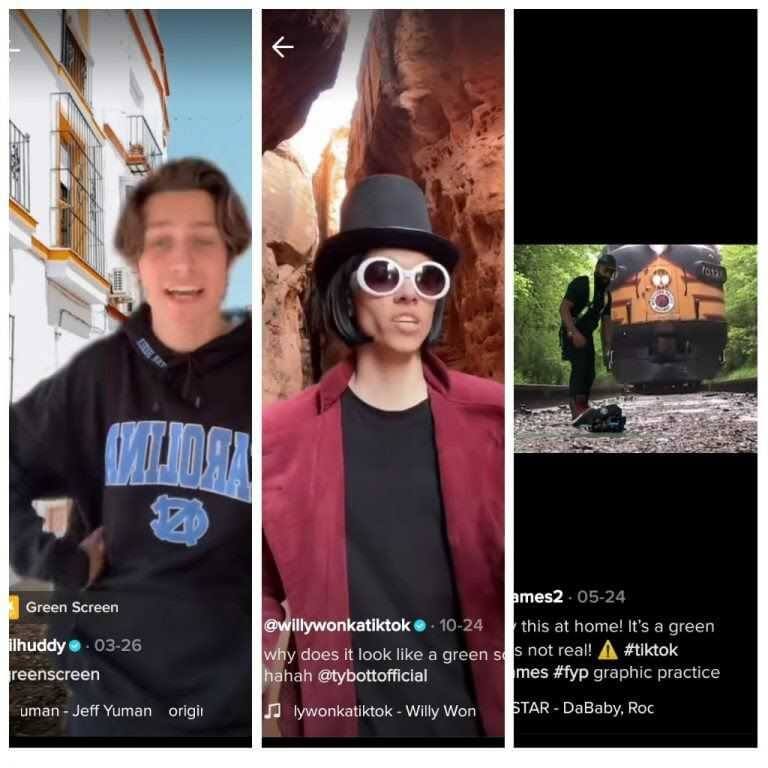 2. Bling Effect: The bling effect adds shine and sparkle to your TikTok videos, just as the name implies. This effect has sparked up some trends on TikTok that involve transitions from basic to bling-bling.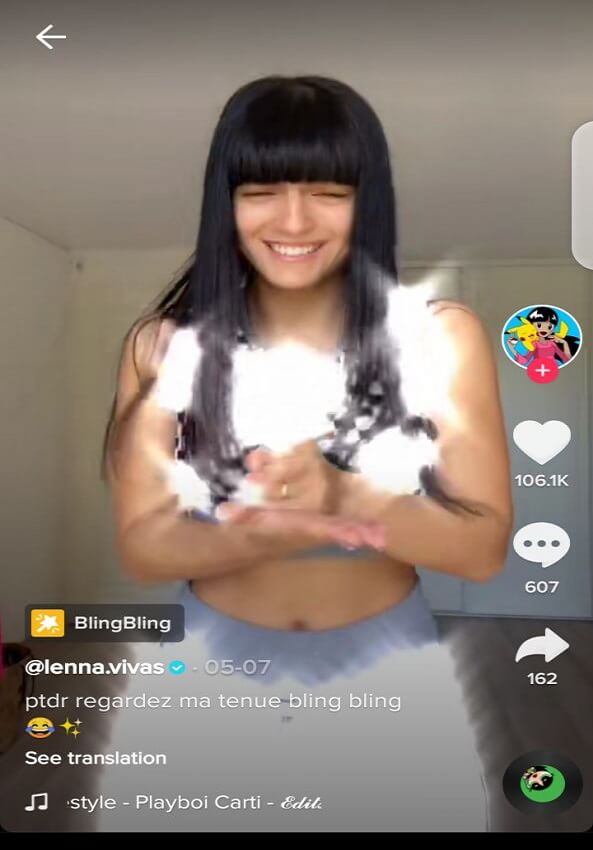 3. Slow Motion Effect: This is a time warp effect that lets you move in slow motion. With the slow-motion effect on TikTok, you can reduce the speed of your video by half or even more, the result of which will make you look like you are moving at slow-mo speed.
4. Clone Effect: Create an identical version of yourself using the TikTok clone effect. This effect allows you to clone yourself and do the same activity all at once, like a choreography.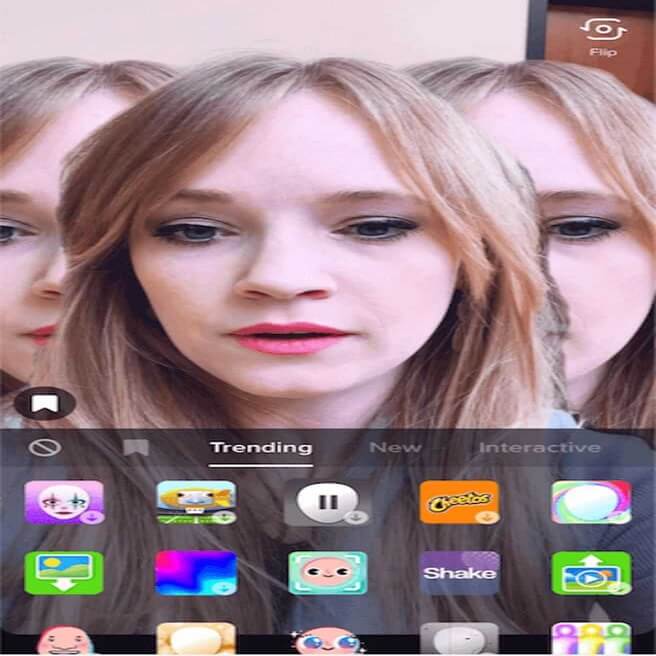 5. Disco Effect: If you have a party scene to create on TikTok, then the disco effect is for you. With the TikTok disco effect, you do not have to go to a club to get party lights; it is all on your app!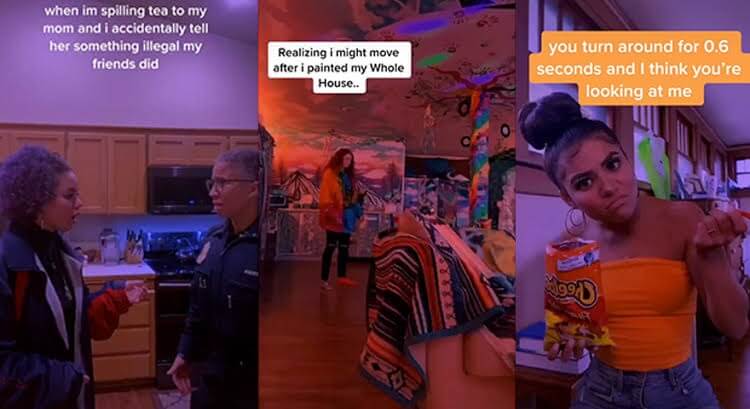 6. Reverse Effect: The TikTok reverse effectcreates a flashback feel. It means that it quickly moves your video scenes from the present to the beginning of the video, like backward time travel.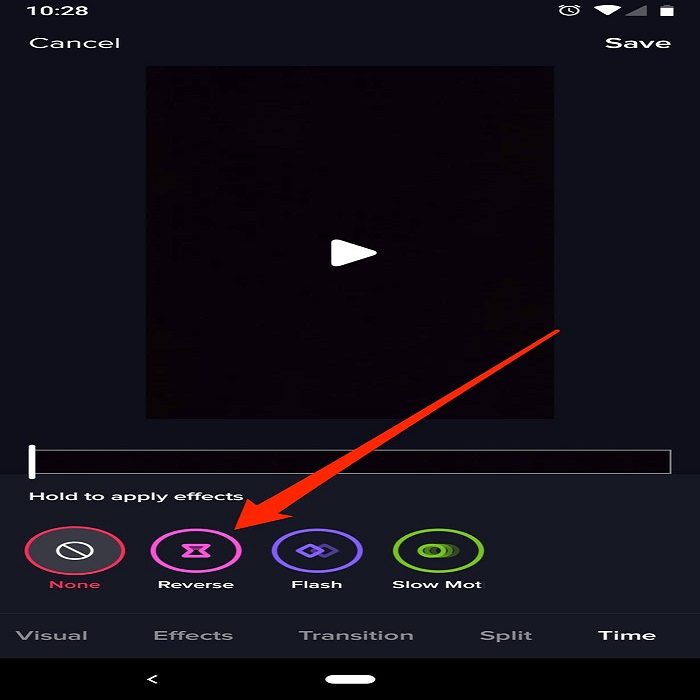 7. Earthquake Effect: You can get an earthquake effect on TikTok by simply searching the TikTok effects feature. This effect is also used to describe chaotic situations and not necessarily earthquakes.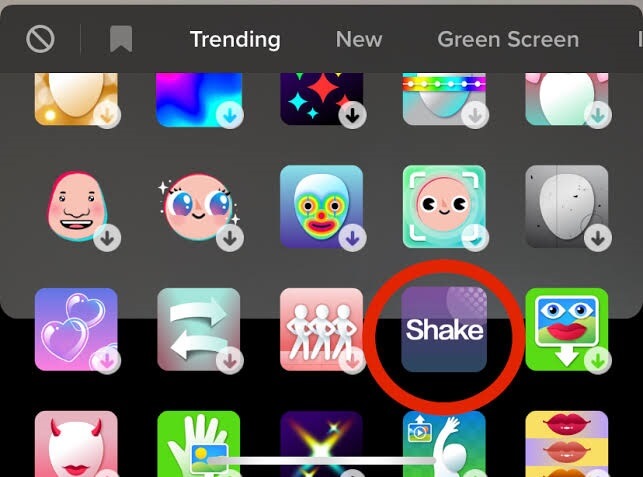 8. Color Customizer: When it comes to effects that add warmth and beautify your videos, color customizer ranks top among the rest. It allows you to set the color scheme of your video to the right texture.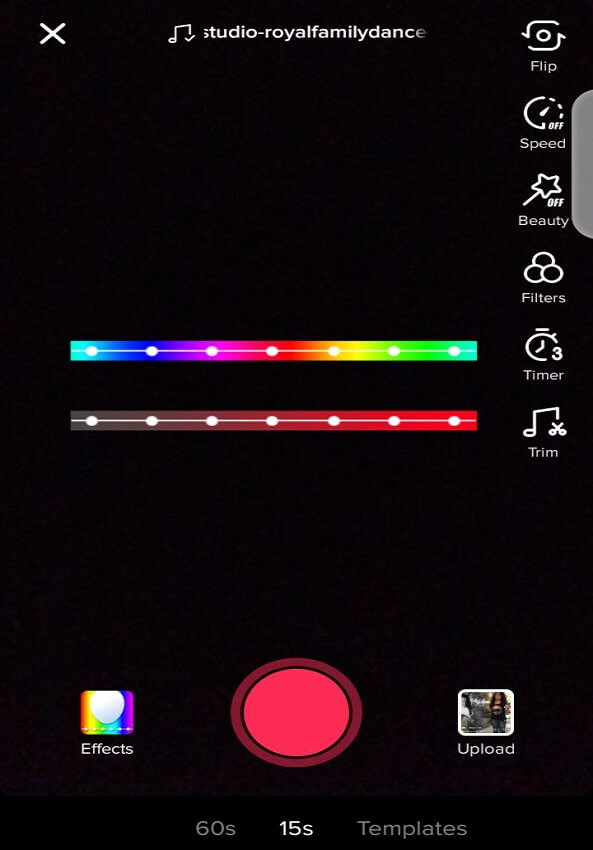 9. Double Screen Effect: The double screen effect allows you to share your screen into two different sections, each doing a different activity in a different setting. You can change settings as you shoot.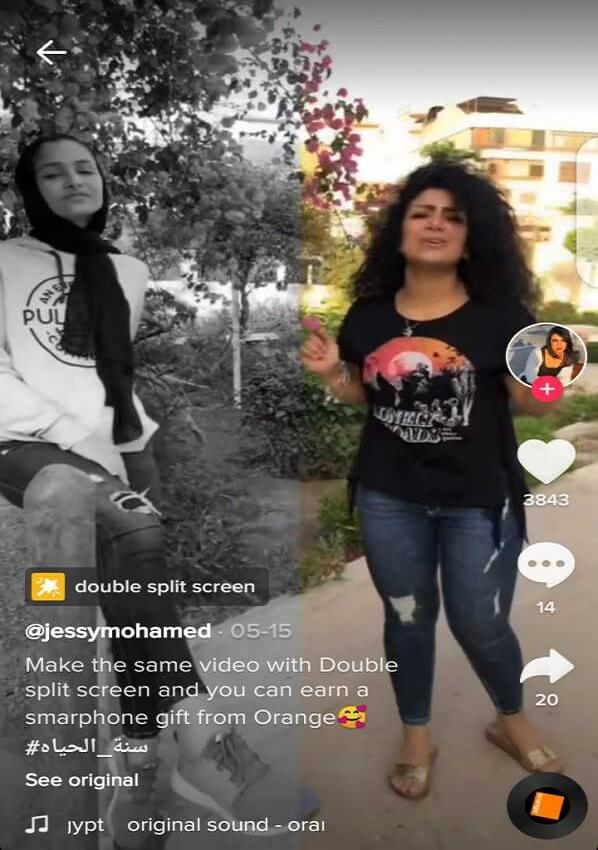 10. Cool Guy: This effect gives you beards, earrings, and glasses, just like a cool guy. Anybody, whether male or female, can use it. So, if you are a female who wants to act the role of a guy, the cool guy effect is for you.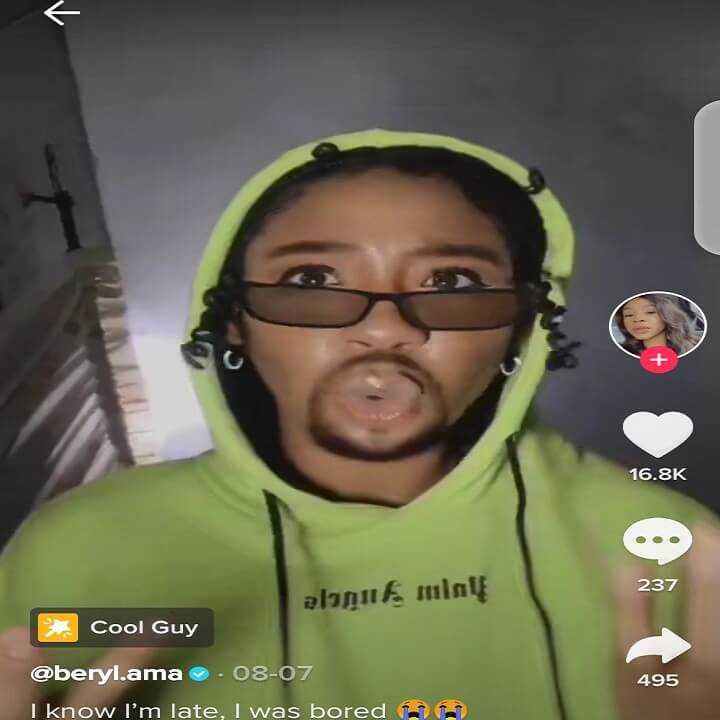 Part 2: How to quickly get the awesome effects on TikTok
This section will show you two basic methods with which you can use effects on your TikTok videos. They include the following:
Method 1: Directly apply default effects (Basic)
Using the TikTok clone effect and the bling effect on TikTok as examples, follow the steps below as a guide to directly apply the default effects while shooting your TikTok videos:
Open the TikTok appand tap the plus sign to begin shooting your video.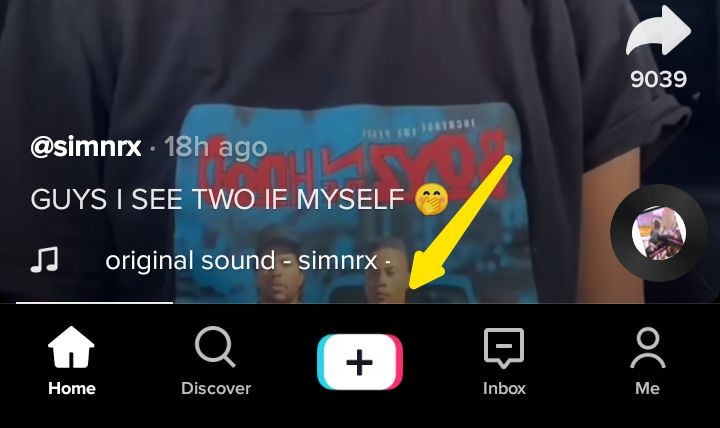 Select the Effectsbutton and choose the wanted effect from the list of default TikTok effects.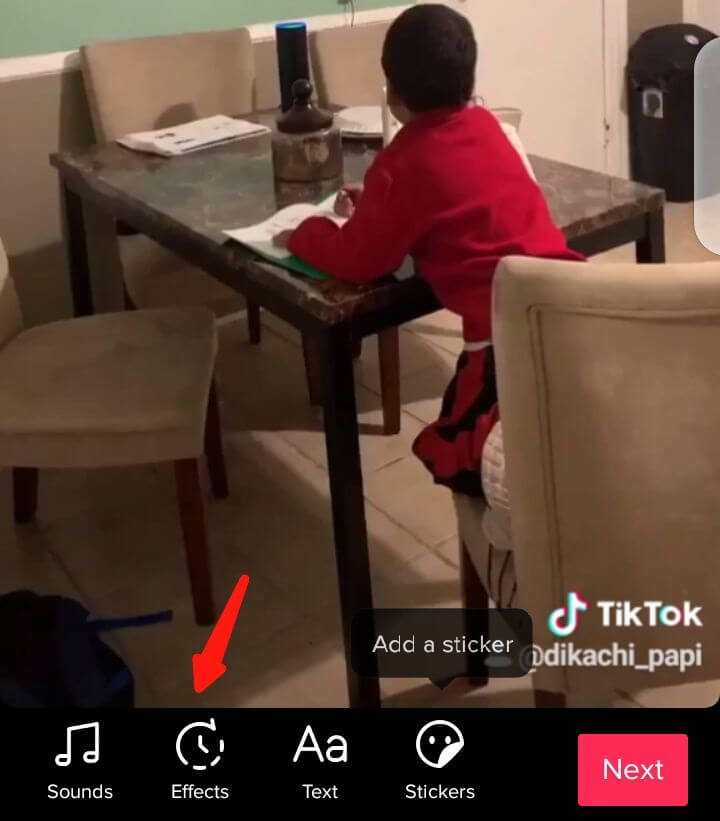 Under the Trendingsection of the effects window, you will find the effect of your choices, such as bling or clone. Other primary effects on TikTok include green screen, disco effect, reverse effect, slow motion. Download the effect.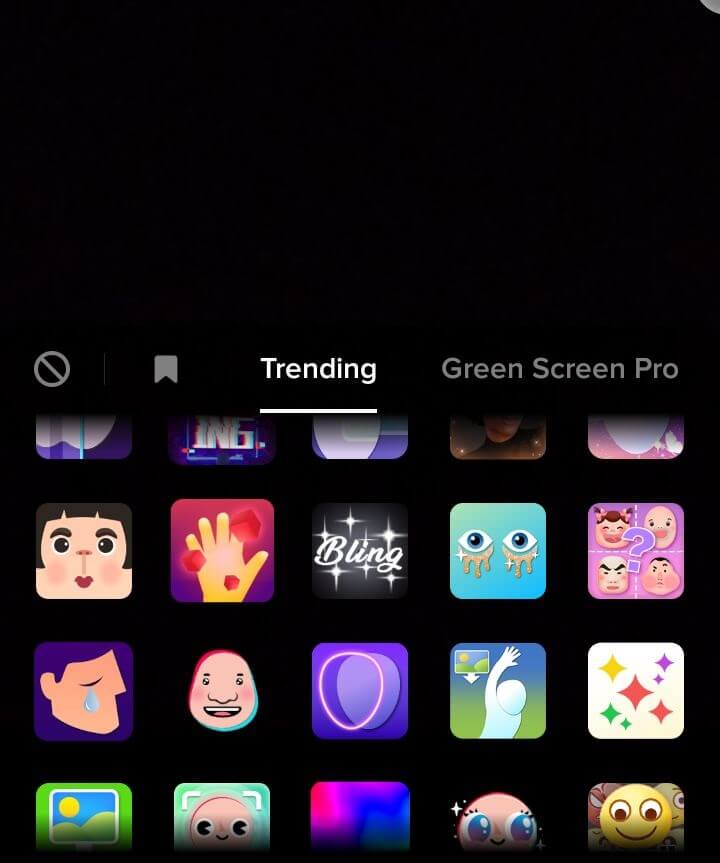 Now that it's live, you can use it to createyour video.
Method 2: search effects on TikTok (Comparably Pro)
Have you seen a video with an effect you liked before and wondered how to find it? Then this method is for you. You can search for the TikTok effect you would love to use and then create a video with it. Follow the steps below on how to search the effects on TikTok:
Go to the bottom of the TikTok home page and select the circle icon for the Discover.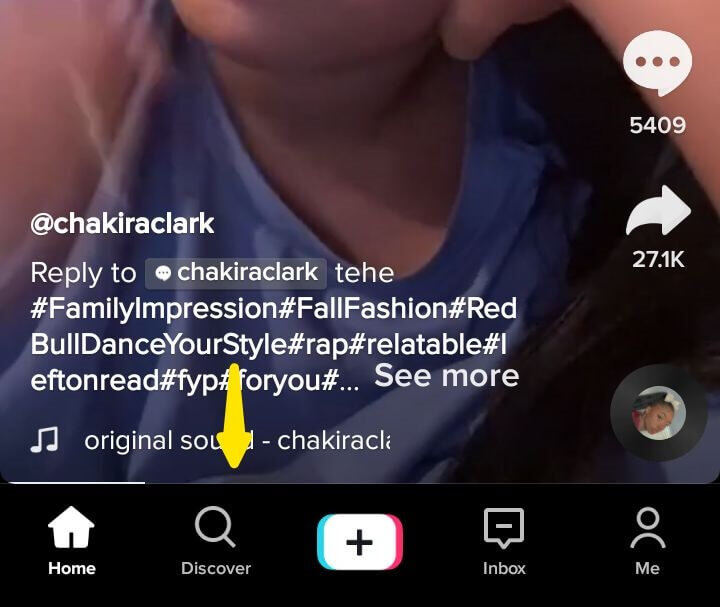 Go to the search boxand input the effect you wish to use.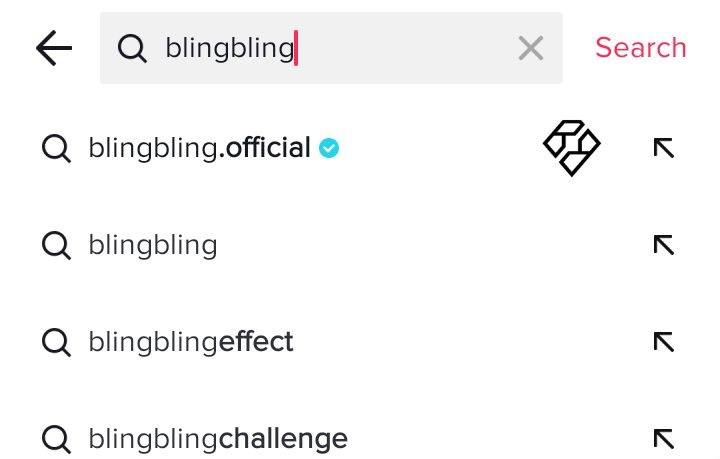 Different popular videos with the effect you searched for will pop up.
Select any of the videos that catch your eye.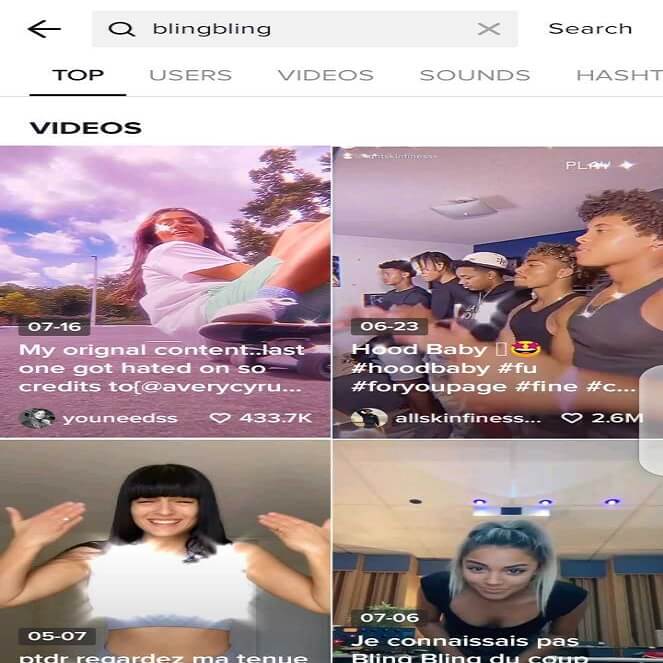 Look down to where the TikToker's name is, and you will see a bar right above the title. The name of the effect is in the bar; tap it.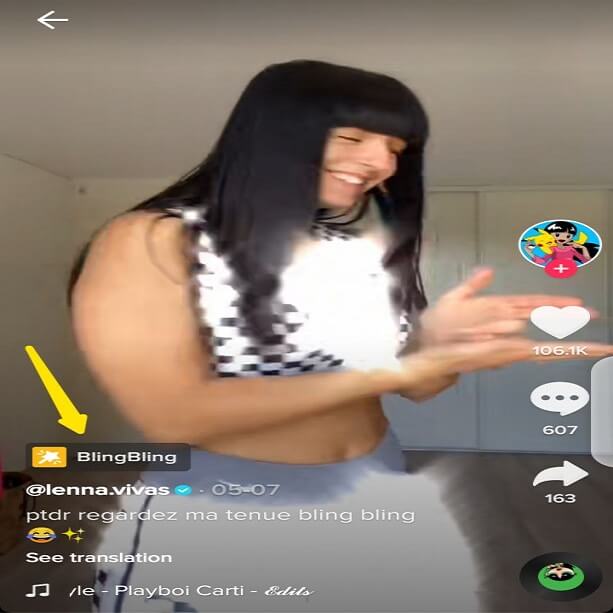 You will be redirected to Effect Assistant. Here, select the red record button located at the bottom of the page, and the effect will automatically go live for you to use.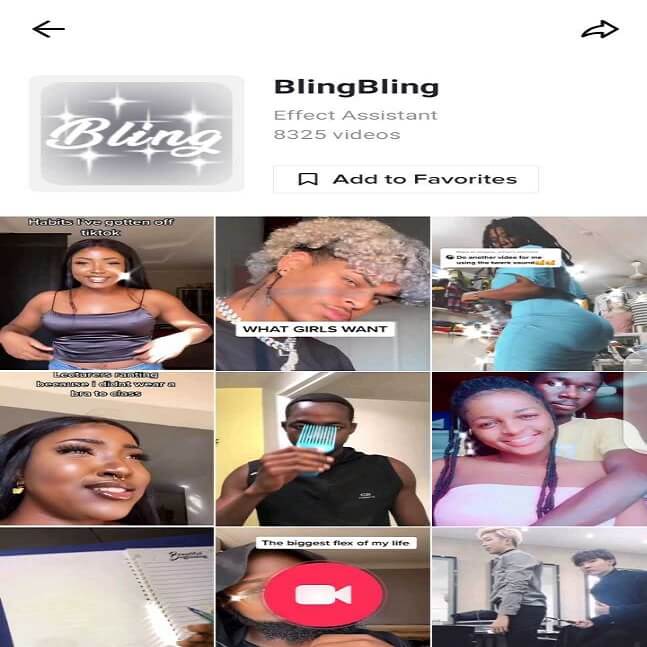 You can also Add to Favoritesand access the effect at a later date under your favorite effects menu.
Part 3: Apply more stunning effects for TikTok [Little-known]
Are you bored of the same effects on TikTok? Or probably don't know how to use the keyword search method above to get the right TikTok effects for your video? Do you want an expanded range of effects to make your videos more versatile? If so, you may require a powerful TikTok effect creator. A much-recommended tool for this purpose is the Wondershare UniConverter.
It is a tool that gives you unique effects for your TikTok videos. In addition, it allows you to edit over a thousand different videos and audio of any format. So if you are tired of using the same limited number of TikTok effects over and over, download the Wondershare UniConverter desktop app and get access to a wide range of effects that will suit your editing needs.
Examples of effects you can get when you use Wondershare UniConverter include:
The Blue Explosion Effect: Give your video a splash of blue-ray light with the blue explosion effect.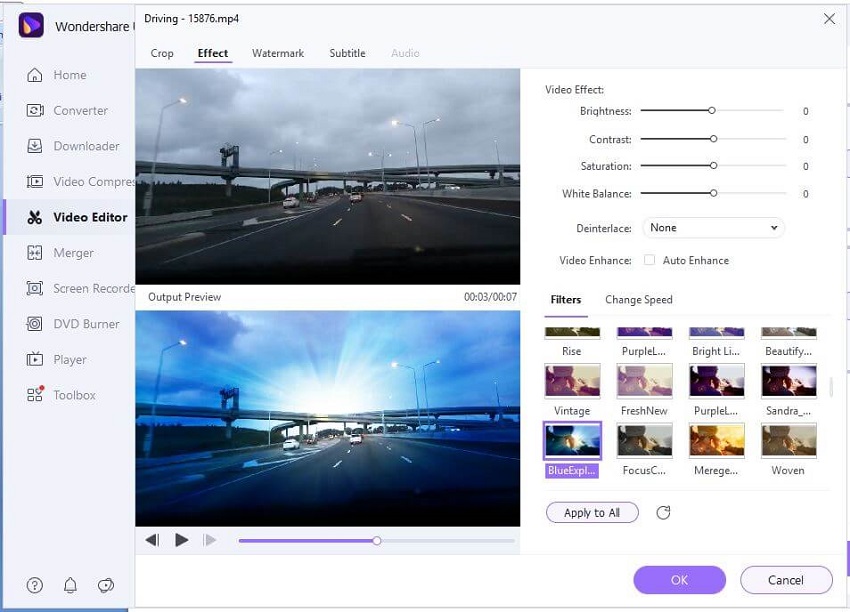 Four Seasons Effect: As the name implies, this effect displays the four seasons of the year, and it's perfect for a nature-themed TikTok video.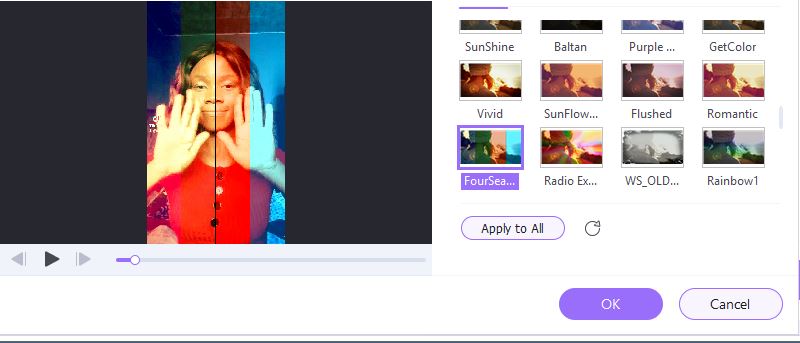 Bubble Effect: Create air and water bubbles with the bubble effect to create the illusion that you are underwater.
Video Wall Effect: This effect creates the feeling of your video on a wall in the form of a pattern.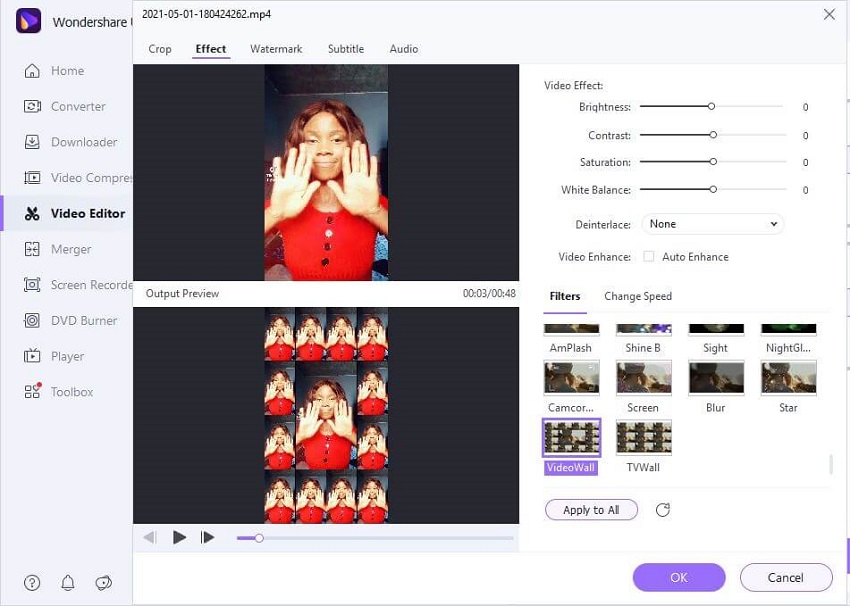 Snow Effect: You do not have to be in a snow season to add snow to your video as the snow effect on Wondershare UniConverter got you covered.
Sunkissed Effect: A bit of sun adds color to every picture, and this is very much achievable with the sunkissed effect on your TikTok video.
Willow Effect: The willow effect gives a breezy nature tone to your video, and you should try it.
Holiday: Holidays are fun, and so is the holiday effect on Wondershare UniConverter. It's all about the lively addition to your video.
Star: Add a galaxy of stars to your TikTok video with the star effect.
How to add video effects for TikTok effortlessly?
Now that you have seen how much you can do with Wondershare UniConverter, you will be shown how to add effects on TikTok videos using simple steps:
Step 1: Download and install the Wondershare Uniconverter desktop app. Then, launch it and select the Video Editor tool located on the left pane.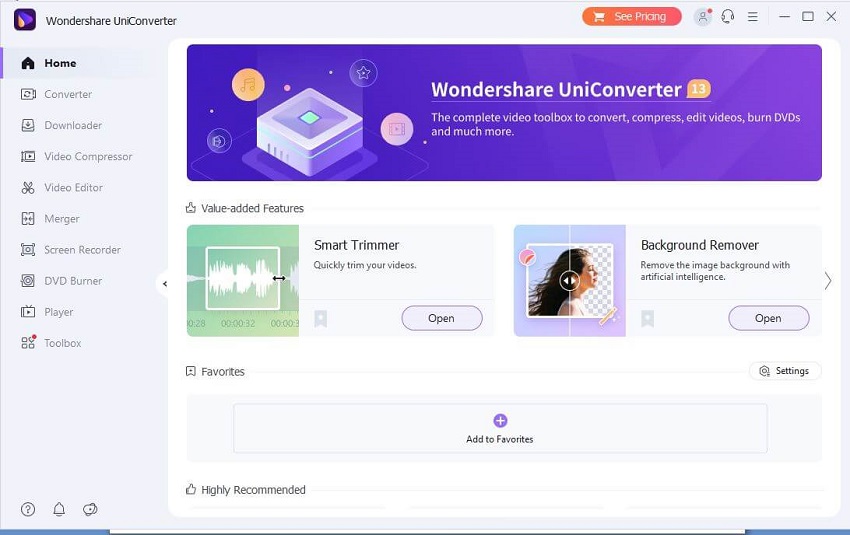 Step 2: Click on Effect in the video editor window. You will be required to upload the video you want to add effects to your local storage computer.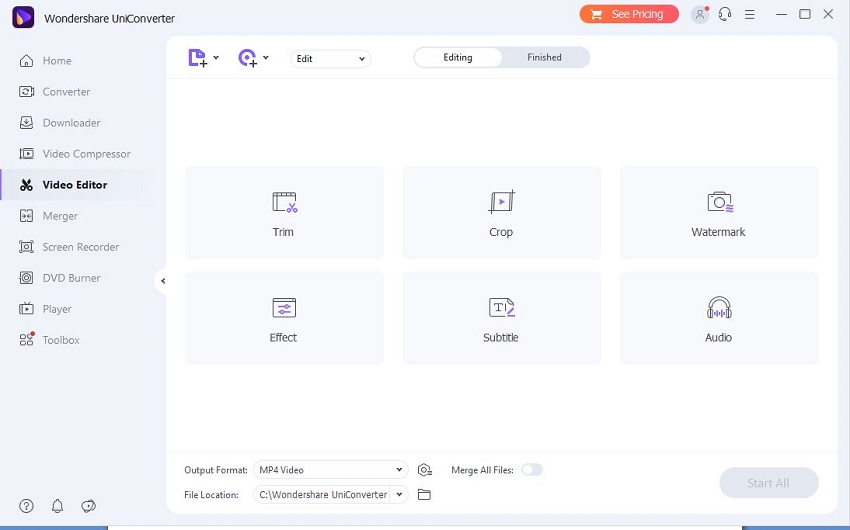 Step 3: Choose the one you want to apply to your uploaded video from the vast list of effects. You can also use other edits such as cropping, video rotation, contrast, white balance, etc.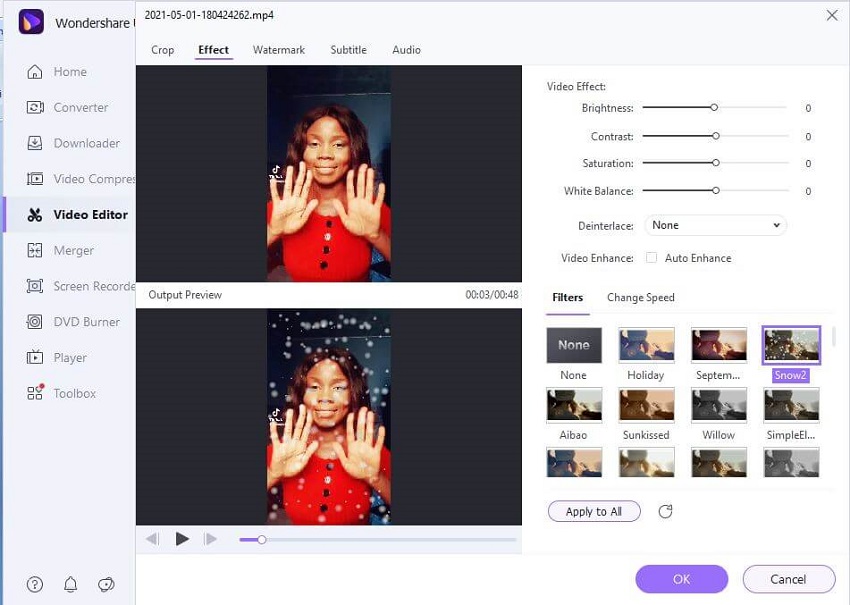 Step 4: Save the video you just edited to your device storage for use on TikTok.
Conclusion
Having gone through our ultimate guide on how to search effects on TikTok, you can now confidently bring your imaginations to life through your videos. Many TikTok effects can be applied to your videos to wow your viewers and gain the popularity you want. You need to choose which ones you want since you can use as many as you want in one video. You will be proud of the results at the end of the day.