In this article, we are about to discuss the top 5 Best screen capture Software. Also, we are going to figure out how they work, what are the advantages and disadvantages of them.

URL: https://tinytake.com/tinytake-download

This software is by MangoApps. It's available both for free and a paid version. This is a screen capture software for Windows; you can Capture photos, videos, and has a share option as well.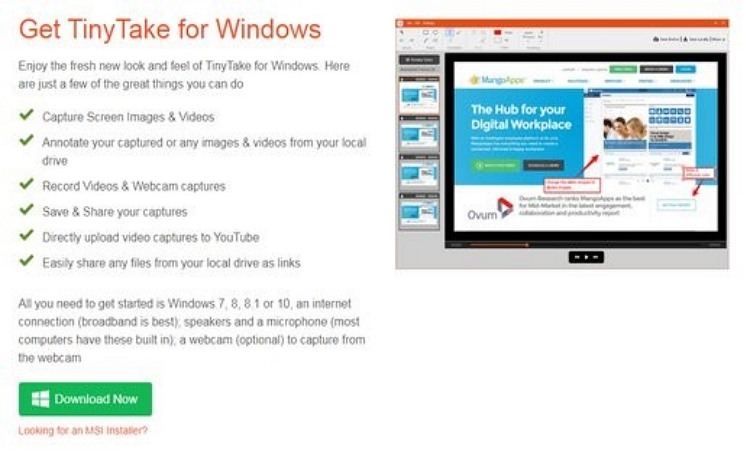 How to use:
Click on the TinyTake icon and then capture the contents from the webcam or screen.
It can also be done by using a shortcut key in TinyTake settings under the hotkey tab.
It can easily share a file up to 2GB in one go.
Features:
Capture a screenshot very quickly of the selected area or window.
Images can be captured from a webcam as well.
Have features like blurring the unwanted part of the capture.
Highlight the necessary parts.
Add a short note using the annotate toolset.
It drags and drops files from the local drive for sharing and annotation.
It can easily share a file up to 2GB in one go.
Pros:
Easy to use for capturing pictures and videos.
Add a note to images and videos.
It shares the files through YouTube links.
It offers the captured file to store in cloud storage.
Cons:
The free version has has very limited features.
Few Features are not available in the MacBook.
It has a recording limit of up to 1hours.
It's a video recording and sharing software that lets the team's communication quickly without wasting many hours.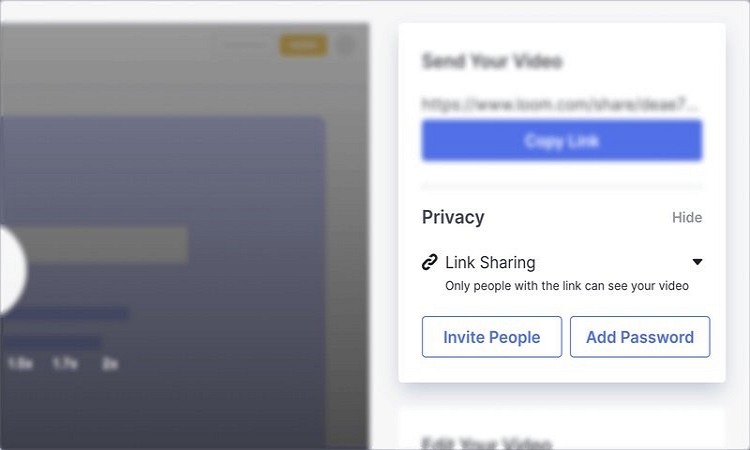 How to use:
First, run the .exe file on your desktop.
Check out the application folder and search for Loom.
Drag the Loom icon to the desktop display, creating a desktop shortcut.
Now, the software is ready for recording.
Features:
Live record for video sessions.
Fast recording than others.
Screen share options.
Have fun features like emoji reaction, link sharing, commenting, etc.
Pros:
It's effortless to use.
It records a video up to 1080p quality.
It can screen record and webcam record or only webcam or screen record.
Cons:
One Cannot edit the posts.
Does not upload on the computer storage. Instead, put the record on loom.com.
URL - https://icecreamapps.com/Download-Screen-Recorder/

It is effortless and free of cost screen record software that works on any area of display or works as a screenshot. It can record audio and webcam as well.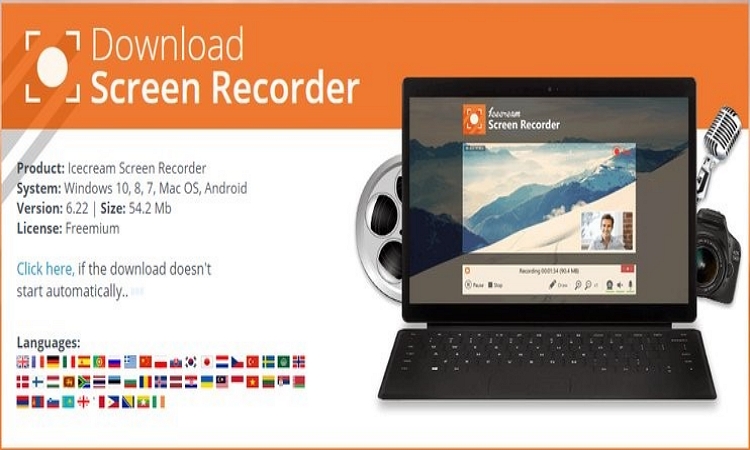 How to use:
It has five modes of recording.
Click on the capture video option.
The list will appear.
Features:
Records video and audio as well.
Annotate the files.
Has a feature to record webinars and webcams.
You can customize the logo.
It can convert the video.
It can trim and split the files.
Pros:
You can edit and add text to the captured video.
It can be put drawing and outline to the recording.
'Zoom tools' allow the video to zoom while recording.
On a timer, you can set multiple screen records or screenshots.
Cons:
In the free version, you can record only for 10 minutes.
WEBM is only available with the free version of this software.
Download Link: it's in-built software. (Windows key + G )
This software includes an old gameplay recording feature named Game Bar. It's easy to use, and its performance is quite useful sometimes.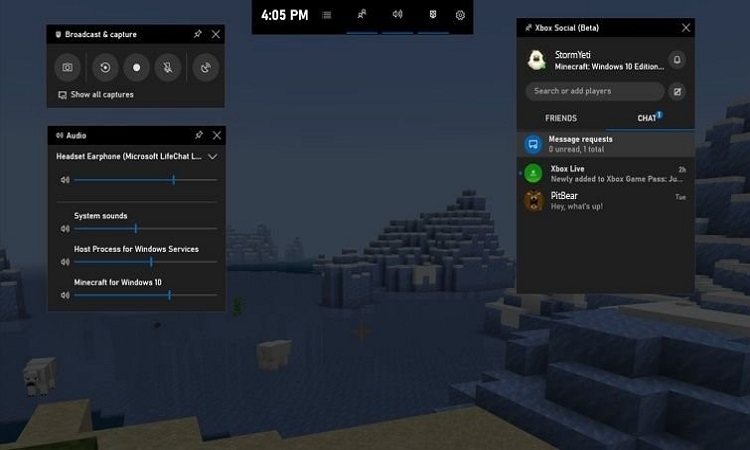 How to use:
Open the content or game which you want to record.
Use shortcut key windows+G and select start recording.
When the recording is finished, click on the square icon to stop.
Features
Allows game recording.
Has good speed.
It can take screenshots and screen records.
It can directly stream from and app without any third-party software.
Pros:
Built-in software.
It can record audio even from a microphone. (To activate an amplifier, you need to right-click the speaker and then again do a right-click, click on enable)
Save the files in HD format.
Cons:
This software does not have an editor; for that, another software is needed.
Does not record from the display or any file.
URL - https://camtasia-studio.en.softonic.com/

This software is created and published by TechSmith, for making tutorials, presentation through screen recording. Camtasia has two primary tools:

Camtasia Recorder - it is a separate tool to capture the audio and video.

Camtasia editor - it is used to editing the recorded files.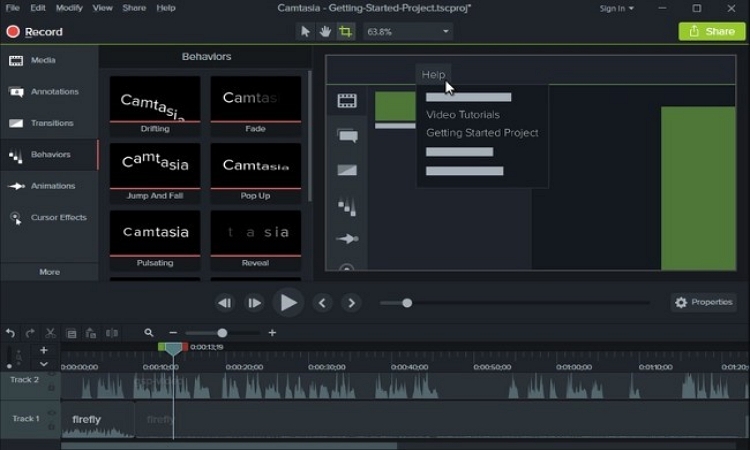 How to use:
Open the software Camtasia.
Click on the button 'record the screen'.
Browse and select the video file which you want to record.
Select the audio and video input.
Start the recording.
End it when it's done.
Features:
Automatic level the audio.
Can edit the keyboard shortcuts.
Support themes, along with logos and images.
The mouse cursor is smooth.
Pros:
It can record multiple audio and video files.
Accessible to discrete animated files.
The free app is available for mobiles.
It can export files at 60 fps from the 2018 edition.
Has google drive integration.
Cons:
The free trial of the software is only for 30 days.
Users cannot create commercial videos while using the free trial.
Summary
We have come across many software for screen recording. But the tricky part is choosing the right one for your windows. So we have enlisted top 5 screen record software, which works the best for your desktop. Now it's time to download and enjoy.