Back in April 2019, Google Inc. introduced its free but ad-supported YouTube Music streaming service. This service is available on all smart speakers with Google Assistant. But do you know how to play YouTube on Google Home hassle-free? If you don't, keep reading as I take you through the step-by-step process of doing that.
Part 1. Step-by-Step on How to Play YouTube on Google Home
Typically, Google Home can play a variety of tracks on the YouTube Music service. But because these smart speakers don't feature a display screen, it's impossible to play amd watch your YouTube videos directly. Luckily, you can use Bluetooth to watch videos on PC or phone as you listen to the audio part on your Google Home speaker. Now here is how to import audio from YouTube videos using your PC or smartphone and Google Home smart speaker.
Using PC:
Step 1: On your PC, go to Settings and then click the Bluetooth & other devices option. Now click the Add Bluetooth or other device tab.
Step 2: On the Add a Device window choose the Bluetooth option.
Step 3: To choose your smart speaker on your smartphone, tap the Settings icon, and then click the Paired Bluetooth devices before choosing the ENABLE PAIRING MODE.
Step 4: Once the pairing is complete on your Google Home app, go back to the Add a Device window on your PC and choose your Google Home smart speaker on the list. Google Home will start pairing with your computer.
Step 5: Now open your YouTube video on your PC, and the audio part will automatically start playing on the smart speaker.
Using a Smartphone:
Step 1: On your smartphone, download and launch the Google Home app before tapping the Office tab that looks like your Google Home smart speaker.
Step 2: On the pop-up window, tap the Settings icon before choosing the Paired Bluetooth Devices. After that, tap the ENABLE PAIRING MODE tab.
Step 3: Next, open the Bluetooth service on your phone then tap the Available Devices to select your Google Home device.
Step 4: After a successful pairing, open your YouTube video on your smartphone and play it. You can view the video on your smartphone as the audio or music plays on your smart speaker.
Part 2. Tips and Tricks to Find Good Quality YouTube Videos
Instead of going through the hassle of streaming YouTube music online to Google Home, you can just download the music and enjoy them locally. Simple! Just get a professional YouTube downloader like the Wondershare UniConverter. With this tool, you'll not only play YouTube music locally, but also from other popular channels like Vimeo, Vevo, Facebook, and others. Even better, you have an option to transcode your video to any audio or video format before downloading it. Plus, it's super-fast compared to other YouTube downloaders.
Wondershare UniConverter
·Download or record videos from video sharing sites.
·The built-in editor allows editing the recorded video call.
·Option to select recording settings like frame rate, timer, and others.
·Transfer the recording to an array of devices.
Steps on how to download and play YouTube on Google Home locally:
Step 1: Run the Wondershare UniConverter
Download and install the Wondershare YouTube downloader on your PC and then run it. After that, click the Download tab.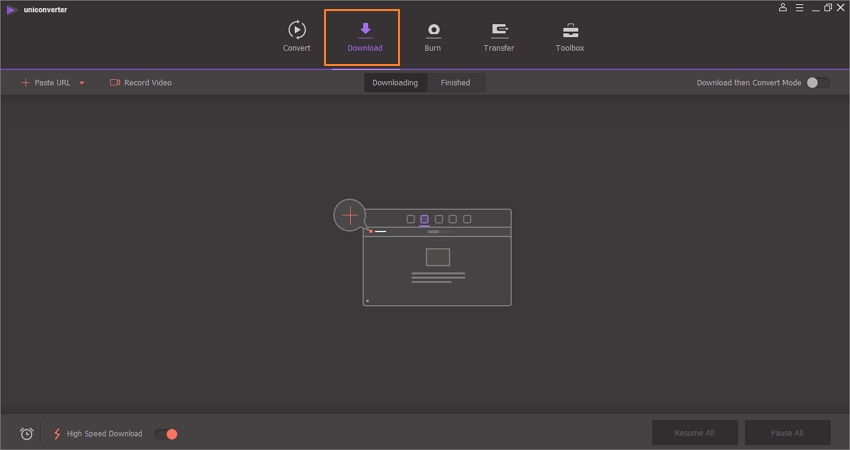 Step 2: Copy video link
Visit YouTube using your favorite browser and then copy the video link. Next, paste it on the UniConverter by clicking the Paste URL button.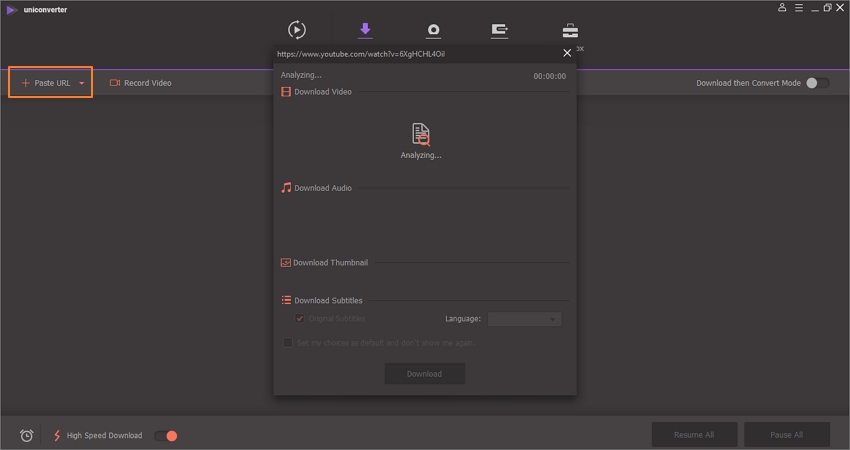 Step 3: Download video
The Wondershare UniConverter will analyze the video link and ask you whether you want to download it as an MP4 or MP3 file. After choosing, let's say, MP3 as your preferred format, click the Download button to start importing your video. You can also click the High Speed Download toggle for a speedier importation.
Note: Click the Transfer tab to share your downloaded YouTube file to Android, iOS, or external hard drives.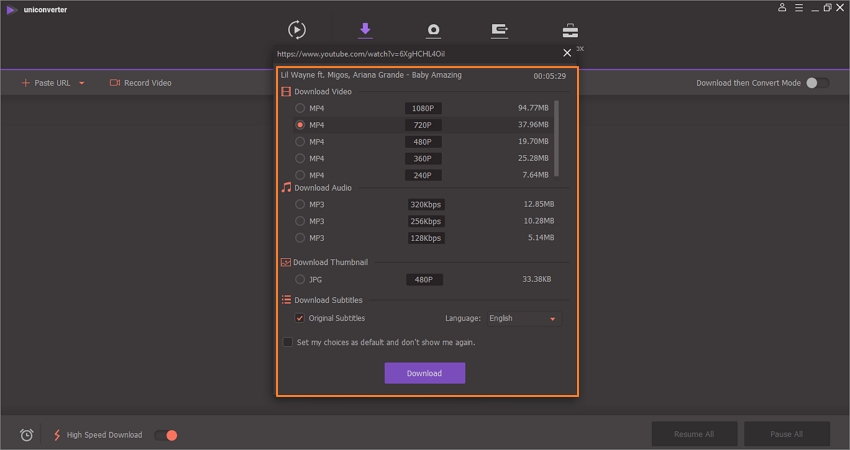 Conclusion
Playing YouTube music on Google Home can be challenging, especially for beginners. However, with the steps mentioned above, you can now stream YouTube sounds on Google Home using your PC or smartphone. Even better, you can download YouTube music directly to your computer and enjoy it at any time. As usual, thank me later!